Stray Cat Brings Her Baby To The ER For A "Check-Up"
"It was obvious that she knew where to go" 💓
Merve Özcan was waiting for her father in the Kanuni Sultan Süleyman Hospital in Istanbul when she saw an unlikely patient wander into the waiting area.
A stray cat appeared in the hospital corridor holding her baby in her mouth and confidently walked down the hall.
Özcan could tell that the cat knew exactly where she was going. "I was very surprised when I saw her because she seemed to know [the hospital] better than me," Özcan told The Dodo. "It was obvious that she knew where to go."
Özcan was worried about her father, a recovering COVID-19 patient who was in for a follow-up test. But the tense moment was immediately lightened by the little animal and her baby.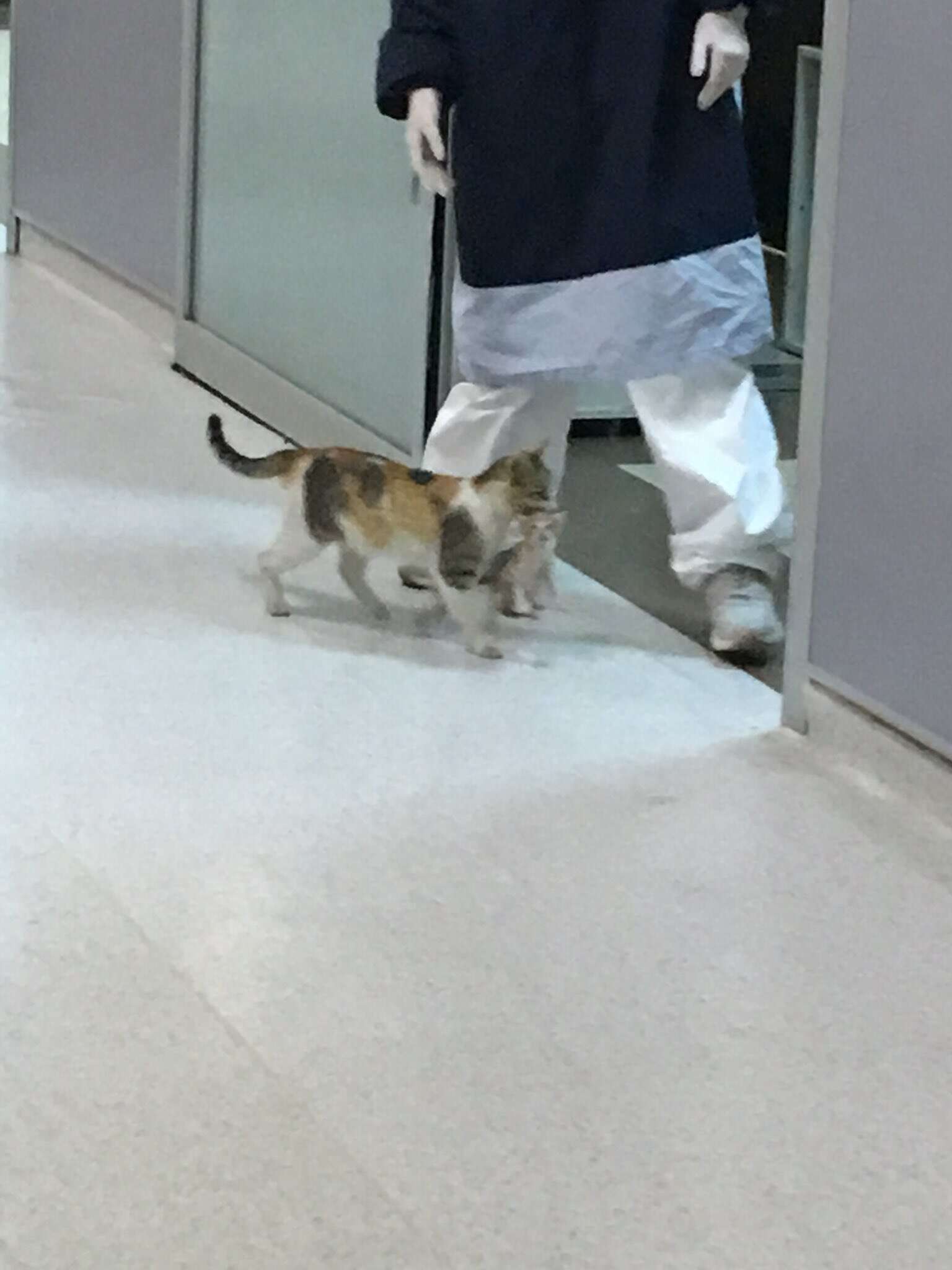 The hardworking hospital workers were overjoyed to see the cat and take a brief break to play with her and her baby.
"The medical staff was also very happy to see the cat and kitten, went to them and loved and cared for them," Özcan said. "I think it was a cat that employees already know, and there were people who saw it there before."
Thankfully, the cat was not looking for medical attention and her baby appeared healthy. The new mother had simply figured out where to go for some milk and pets.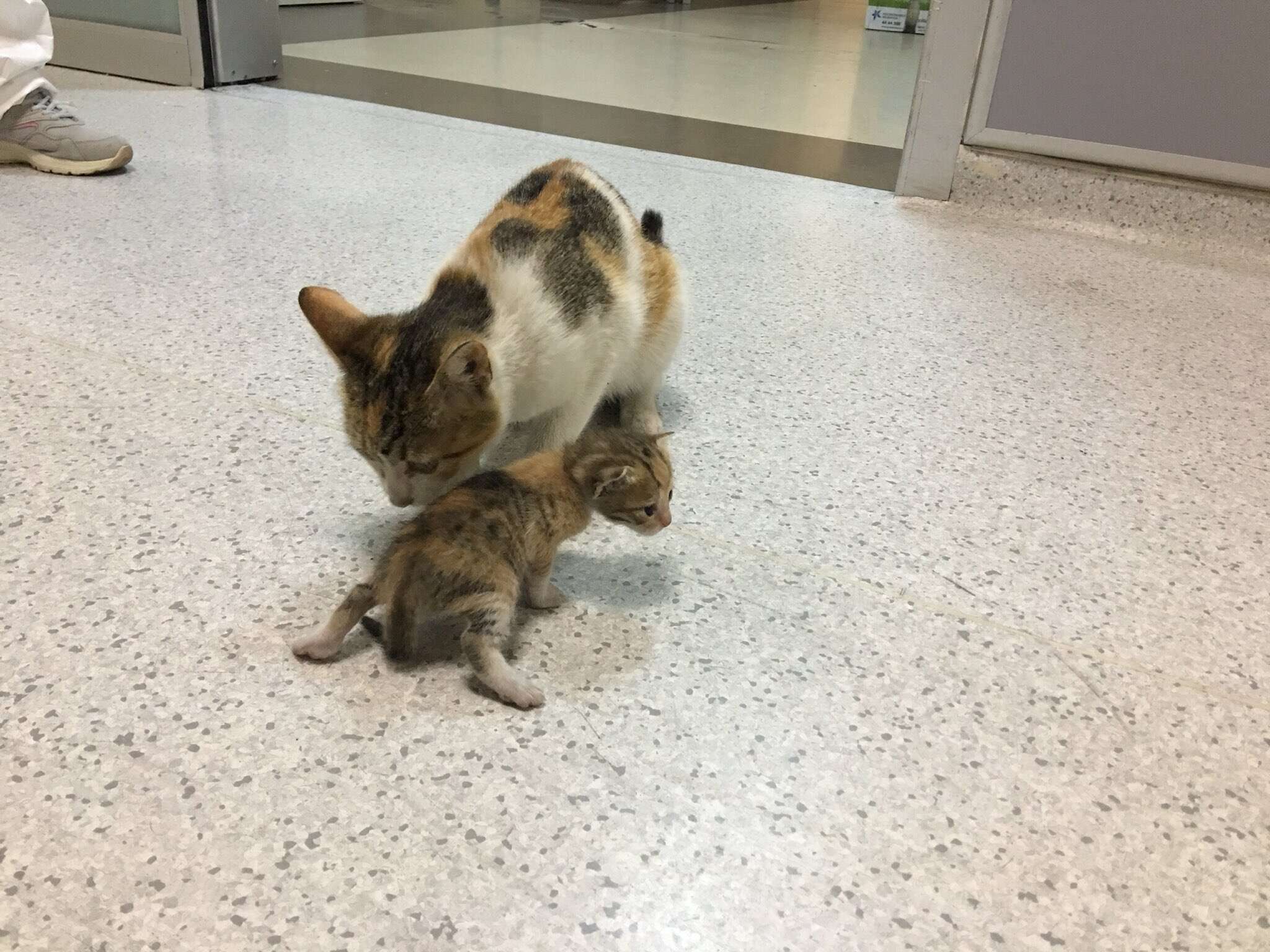 "Her kitten was not sick, but she wanted to stand there," Özcan said. "While the doctors loved on her and her baby, she stood safely next to them."
Özcan snapped a few photos of the sweet visit and posted them to Twitter on Monday, where they have since gone viral. As a cat owner, Özcan was happy to see the little family get such attentive care. "Cats are very common creatures in my country," Özcan said. "However, I was very surprised to see such a thing in the emergency for the first time."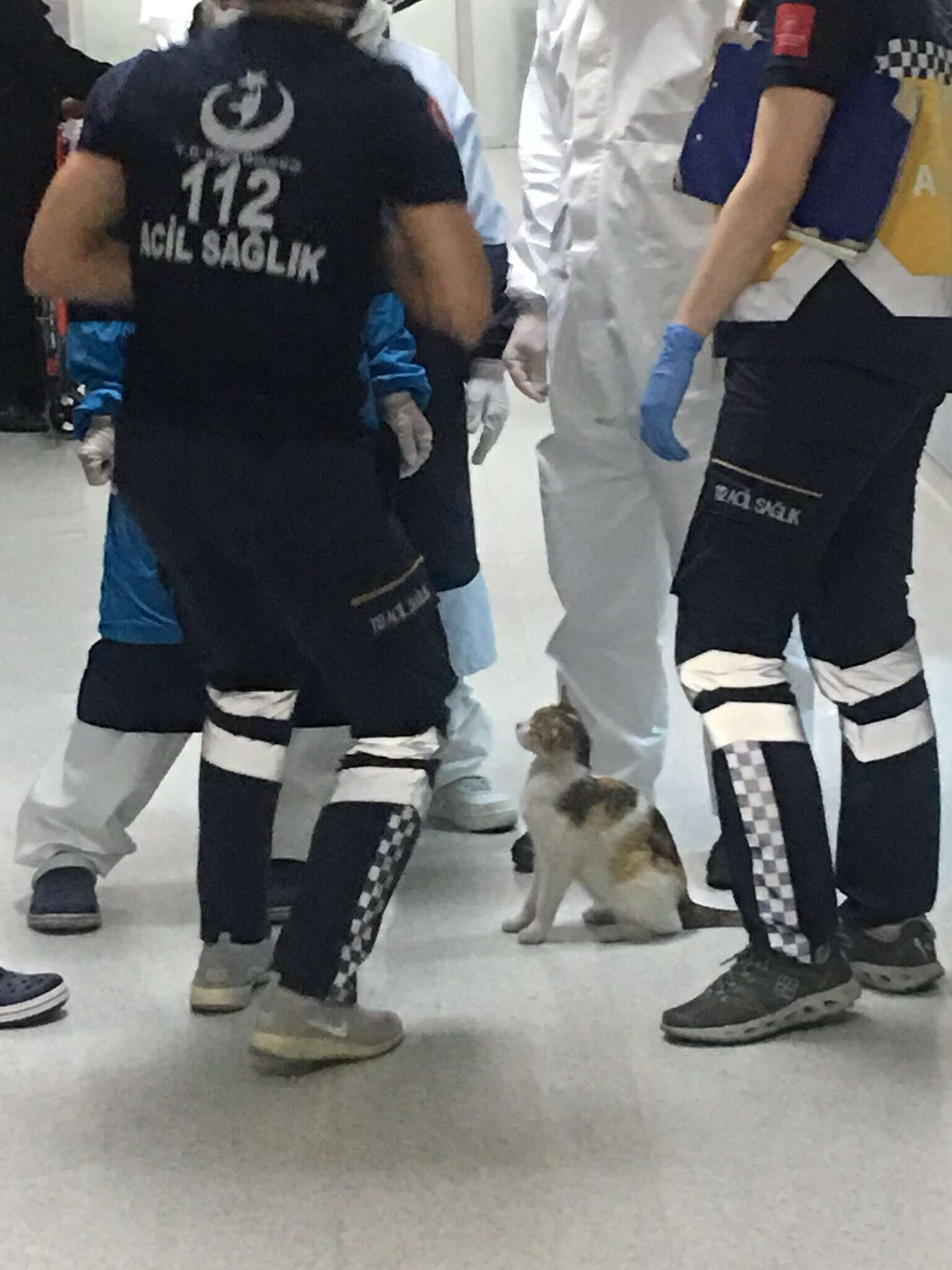 Stray cats are common in Turkey and regularly fed by their local communities. However, with restaurants closed under quarantine, stray animals have been struggling as well.
Local authorities have been urged by the Turkish government to step up in feeding stray cats and dogs to keep residents off the streets.
After giving the kitten a quick checkup, the staff directed the cat to a veterinarian just to be safe. However, the mother cat seemed hesitant to leave her caretakers. "Even when we left, the two were still there, confidently standing amongst the officers," Özcan said.
It just goes to show that no matter how busy doctors are right now, they're happy to help anyone who walks through the door.