Woman Takes In Stray Street Cat JUST In Time
"So happy we got her before she gave birth to these six precious babies."
The people who devote their time to helping the street cats of Boston do not have an easy job.
In addition to rescuing and finding homes for the tame stray cats and feeding about 200 feral cats all around the city every day, one of the things the volunteers of Boston's Forgotten Felines (BFF) do is trapping, neutering and returning (known as TNR) the feral cats to help control the stray cat population. This way, fewer cats are born to suffer on the rough city streets.
So, recently, when the people of BFF trapped 11 strays for their TNR program, they had no idea that they were in for six more little surprises.
"The city is filled with feral and abandoned cats," Joni Nelson, founder of BFF, who has been rescuing cats for over 30 years, told The Dodo. "We got lots of calls about feral cats in backyards. Just getting rid of them is what most people want us to do."
Most of BFF's volunteers are in charge of feeding the city's needy cats; only four volunteers, including Joni, know how to trap feral cats. "I got a call about this yard," Joni said. "When I walked in the yard, and there were so many cats and kittens. I spoke to the man, who said, 'It's out of control, they're everywhere.'"
Joni and Lynne, another volunteer, trapped 11 cats and kittens over the next few days. They planned to take them to get spayed and neutered ASAP. But there was a slight change in plans, Joni said: "Lynne called and said, 'I think one of these cats is pregnant … and I mean very very pregnant.'"
Among the 11 cats was a beautiful black and white one now known as Marie. When Joni and Lynne realized Marie was about to have a family, they gave her a comfortable bed where she could give birth.
And that birthday came on the first day of August. "Welcome to the world!" BFF wrote on Facebook. "So happy we got her before she gave birth to these six precious babies. You and your babies are safe and loved, Marie."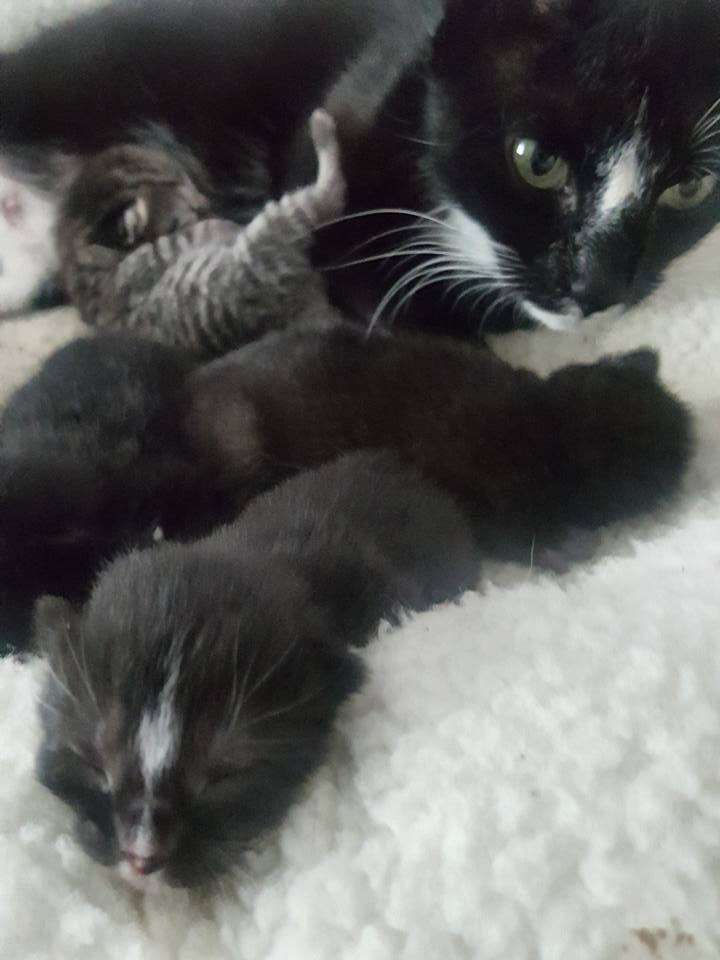 And Marie, the former feral, is beginning to understand that the people around her are there to help, not hurt, her. Lynne is currently fostering the little family.
"Marie has turned into a sweetheart," Joni said. "She lets us pet her and touch her babies. She is now a completely a different cat."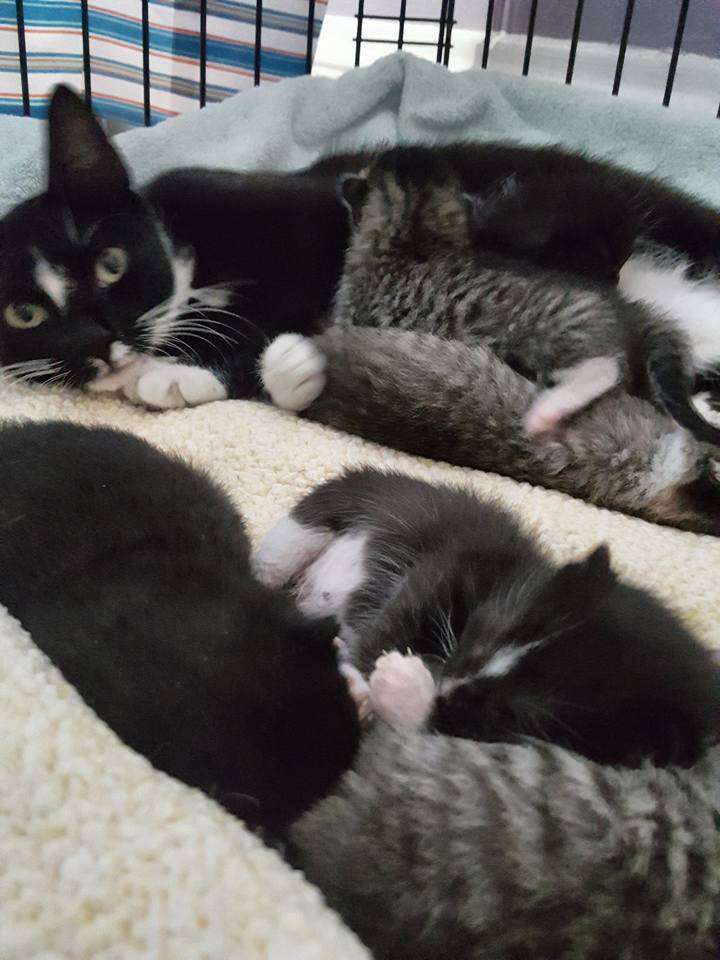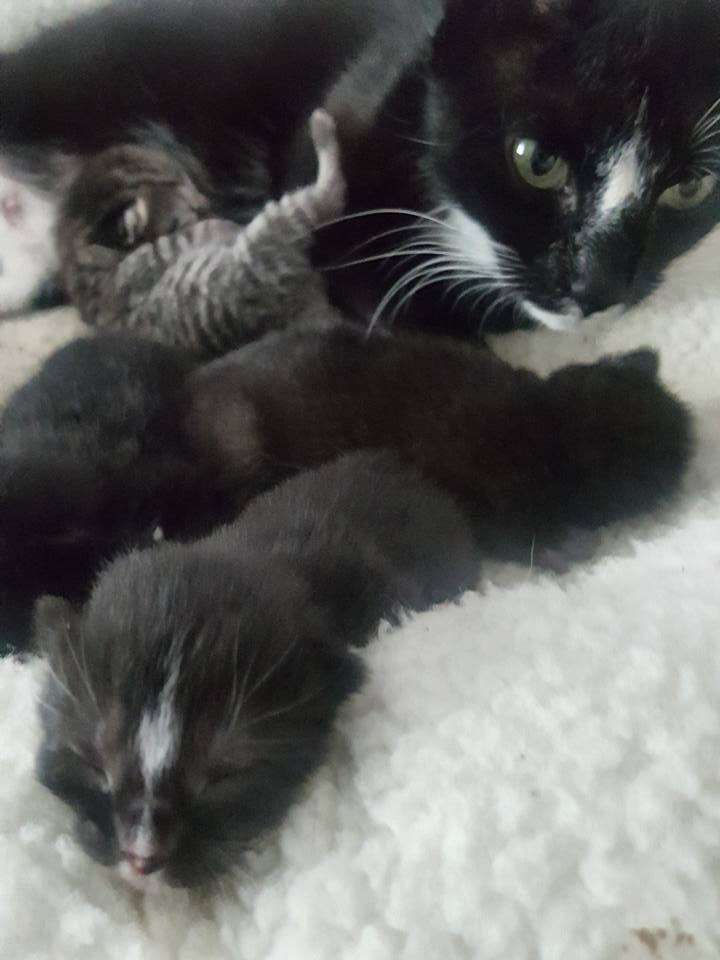 Marie will now be able to raise her babies in comfort and safety. Then, when they're old enough to be spayed and neutered, they'll be looking for homes — with their siblings. "I always try to adopt out in pairs," Joni said.
Feral cats usually can't get adopted out because they aren't socialized to be placed with a human family — but Joni thinks Marie will be an exception, given her incredibly sweet and nurturing demeanor. "She's such a good mother," Joni said. "She stays with them 24/7. It's amazing ... I'd even keep her myself if I could."