Store Puts Up The Perfect Sign To Get People To Come Inside
"Big Puppy" 🐶
Bunni Watts was in a hurry last Wednesday, rushing to pick up pizza for her daughter's birthday lunch. As she parked and headed over to her local pizza shop, she suddenly noticed a sign on the door of a frame store nearby that stopped her in her tracks.
"Big Puppy 'Leo' Loves To Greet All," the sign read.
"And on the other side of the door, there was a cute pup, waiting patiently for people," Watts told The Dodo.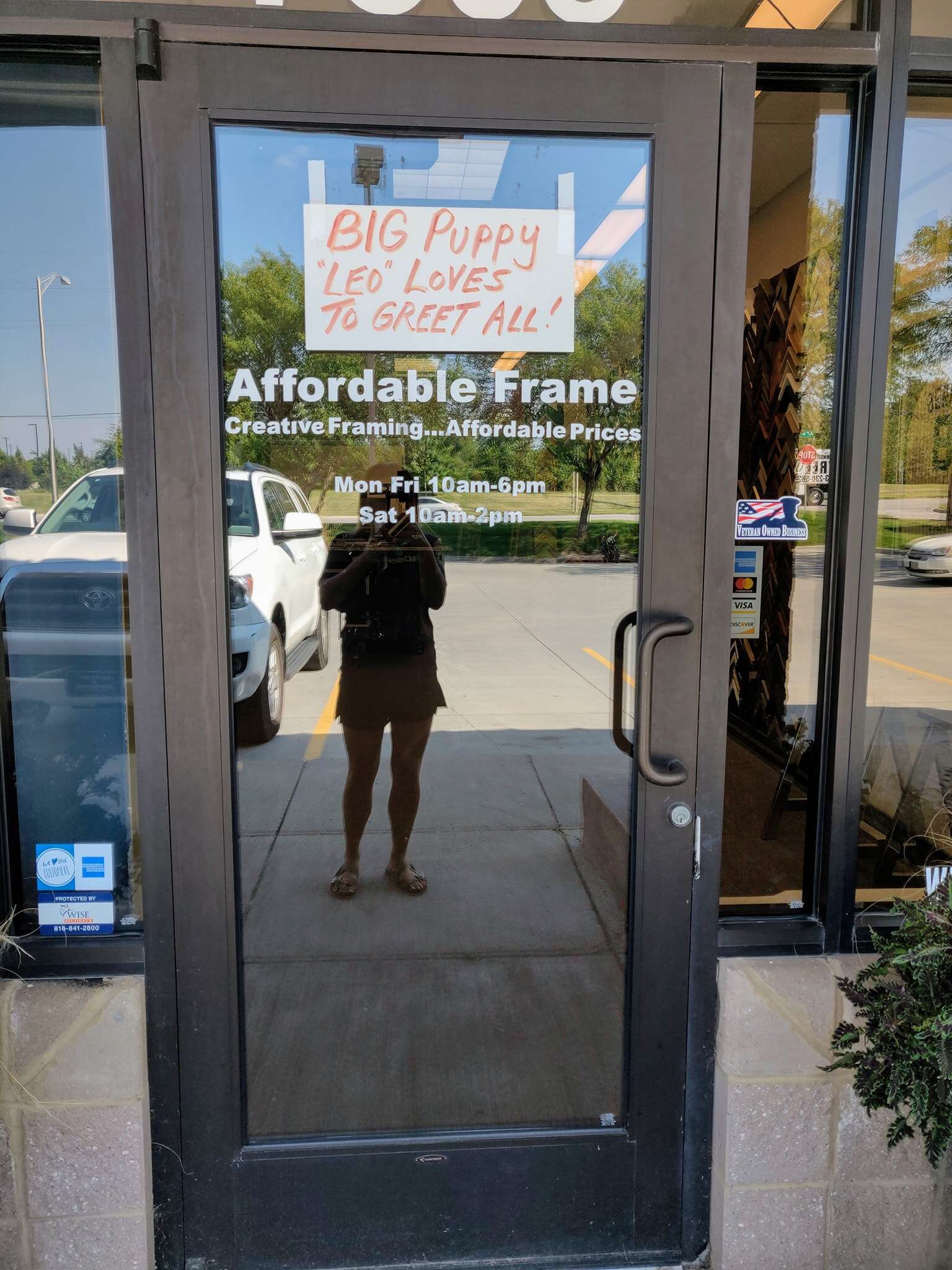 Watts didn't need a frame, but she knew immediately that she needed to meet Leo. She desperately wanted to go inside and pet him, but unfortunately, she just didn't have time.
"I am a crazy dog person," Watts said. "If I was not in such a hurry to make it to my daughter's lunch hour, I would've never walked away."
Even after she'd driven away and gone on with her day, Watts just couldn't get the sign and "big puppy Leo" out of her head — so the next day, she went back to meet him.
"My husband and I run a wellness clinic right across the street and so I kind of lied to my husband and said I was running to the store to pick something up and I'd be back in about 10 minutes," Watts said. "I went back to the frame shop and this handsome, happy dog came running up to me like we were old friends."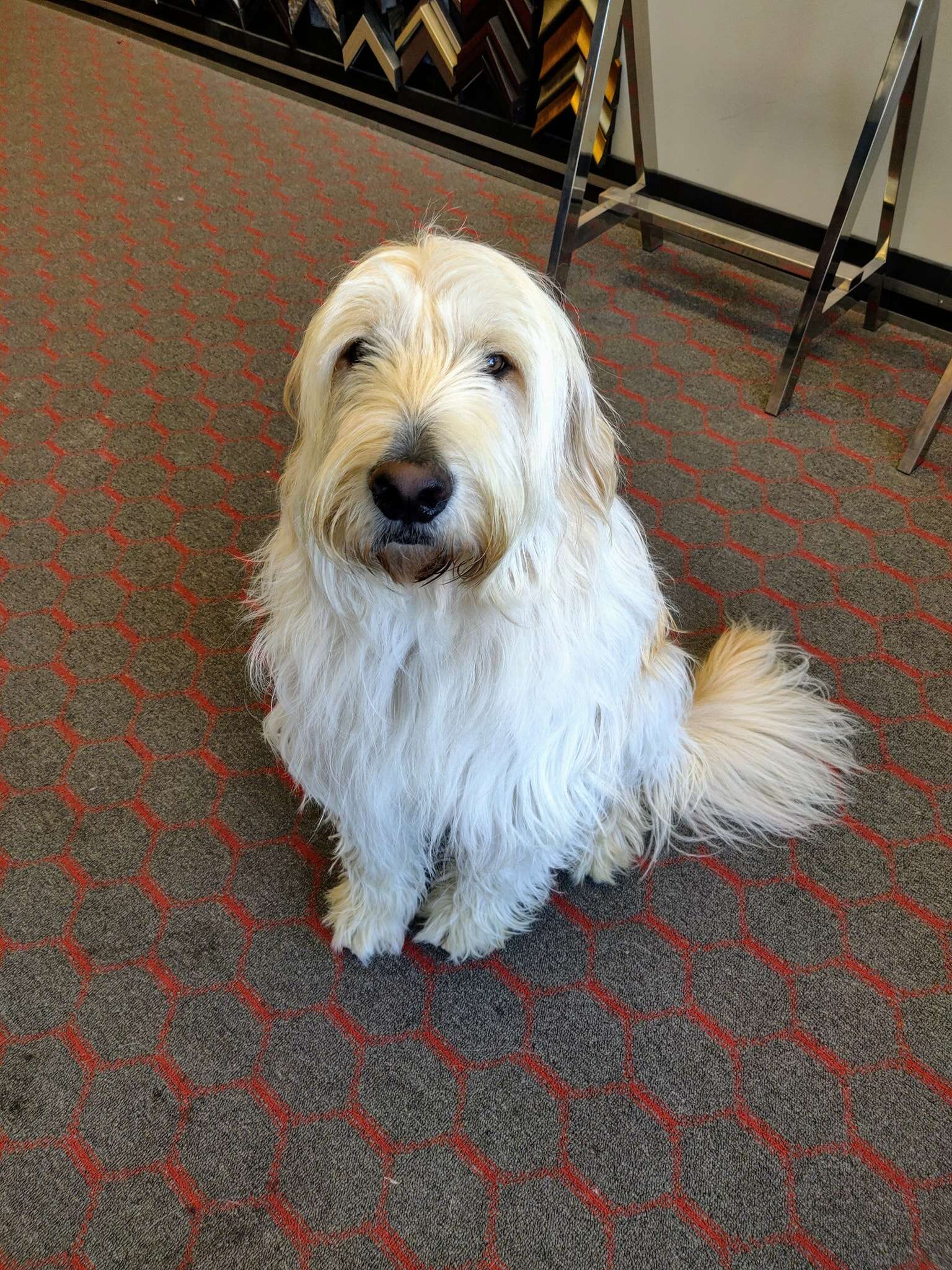 Watts was so overjoyed to meet Leo and immediately took his picture as he sat and posed. Then he sprawled out on a giant ottoman, clearly inviting Watts to come over and sit with him and give him as much attention as she wanted. He would gladly return the favor.
When Leo's dad came out and saw that Leo had lured yet another patron into the store, he wasn't shocked at all.
"His owner Michael came out and I explained to him that I had no business in his store but to meet and be greeted by Leo," Watts said. "Michael was not surprised. He told me that the restaurant next door, First Watch, always has patrons that come over to see Leo."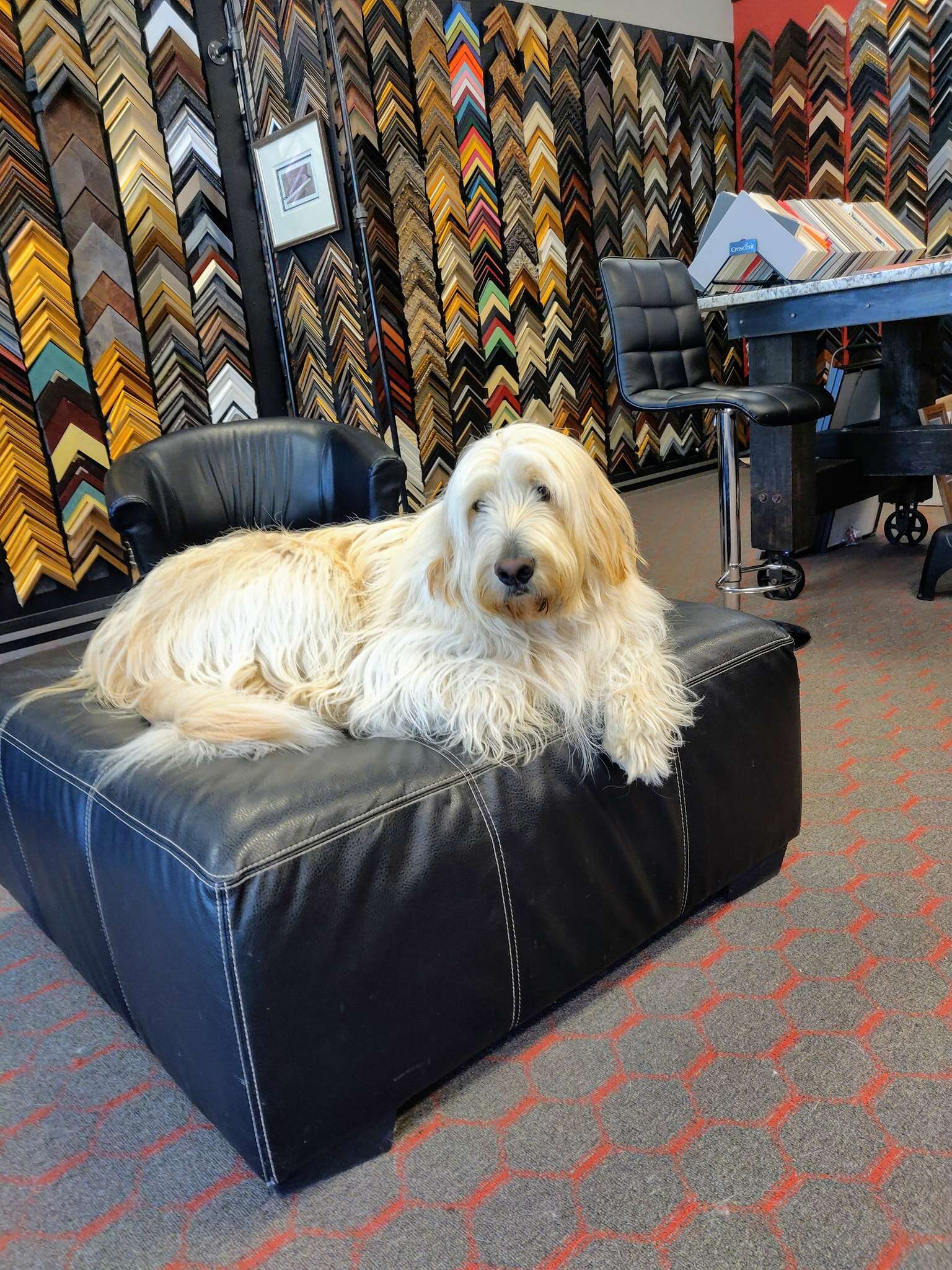 As Watts pet Leo, she also got a chance to chat with his dad. She found out that he has severe PTSD from serving as a Navy SEAL, and that Leo helps him every day. Not only is Leo eager to greet and befriend anyone who comes into the store, he's also his dad's biggest support system, and that's clearly his most important — and favorite — job of all.
"As Michael spoke about his time in the military, Leo jumped up and ran to him and looked to be comforting him," Watts said. "That moment in and of itself was just one of the many reasons I love dogs."
Since then, Watts has already went back to visit Leo, and has noticed that a lot of people seem to come into the store just to see him. He's a great friend to so many people in the community — and loves helping out his dad, with his adorable smile and huge heart.
"I wish everyone could see Leo in person," Watts said. "The pictures I took of him do not do him justice, but hopefully the story of his life and the joy he brings to people and especially the love he gives his human will touch others."