Surgery On 'Sick' Dog Reveals Something Very Unexpected
"When Maisy went in I did think, 'Is she coming out?' But she is loving life now."
This is Maisy — a darling St. Bernard from England who accidentally gave her family quite an awful scare.
Recently, something seemed to have come over 8-year-old Maisy, and she wasn't eating normally. Naturally, her worried owner, Jane Dickinson, decided to take the cherished pup to a local veterinarian for an examination.
It was there that she heard something no loving pet owner ever wants to hear.
Things were looking dire.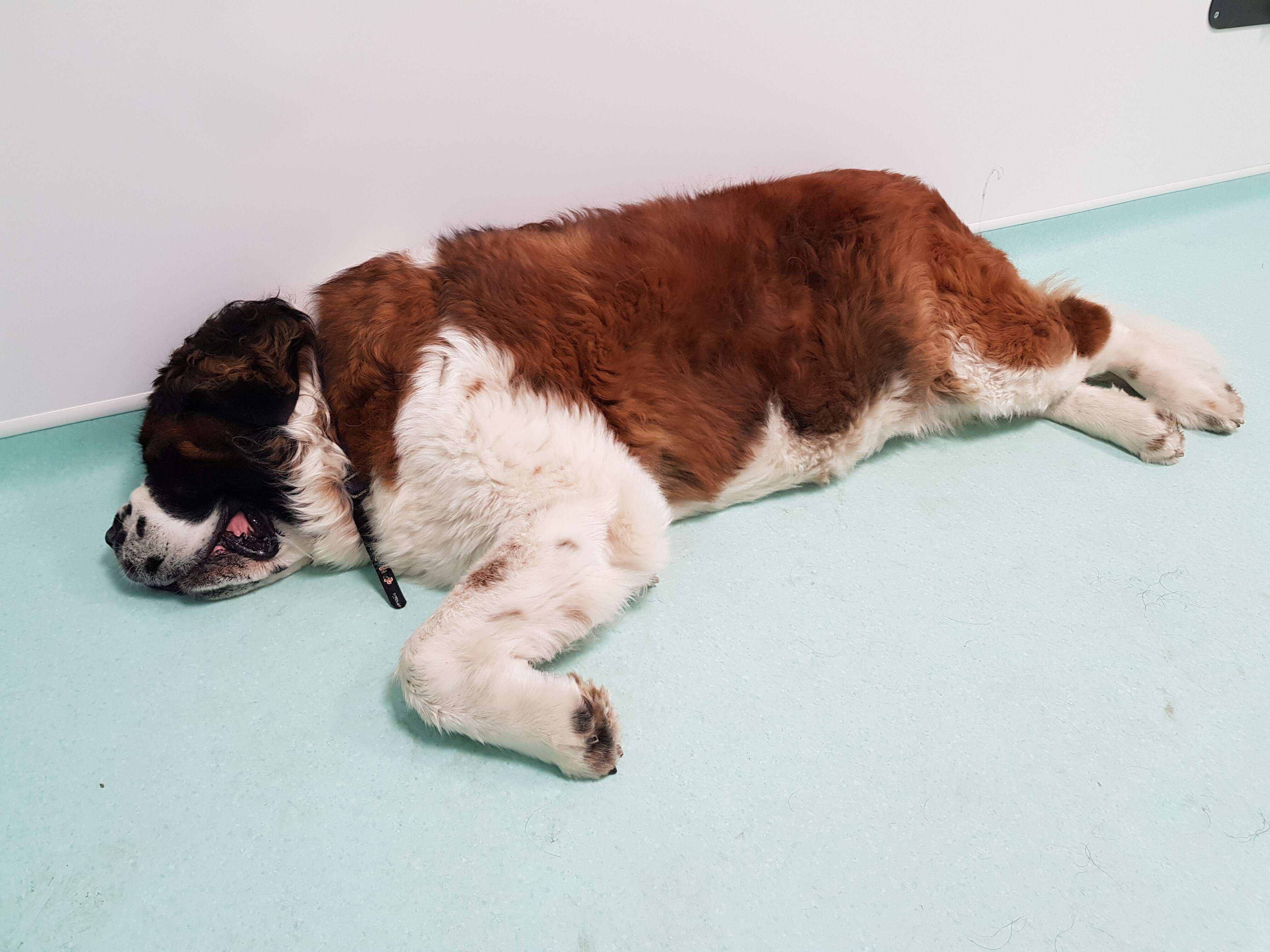 A CT scan revealed that Maisy had a sizable mass near her spleen — a mass that Dickinson feared was a cancerous tumor.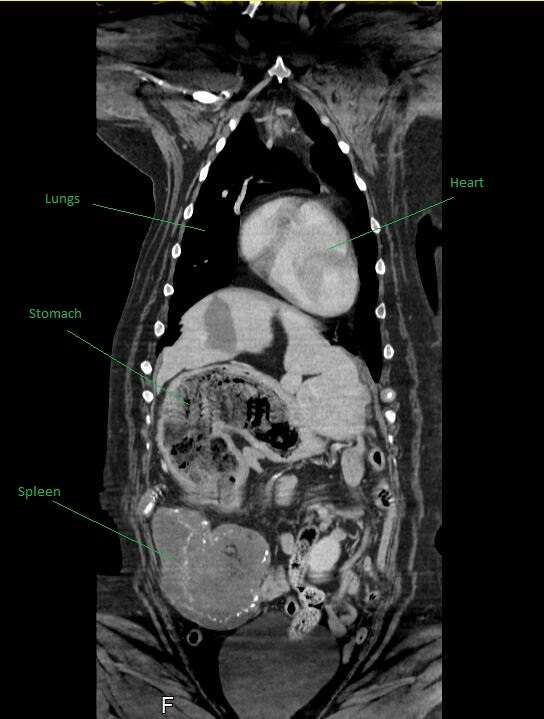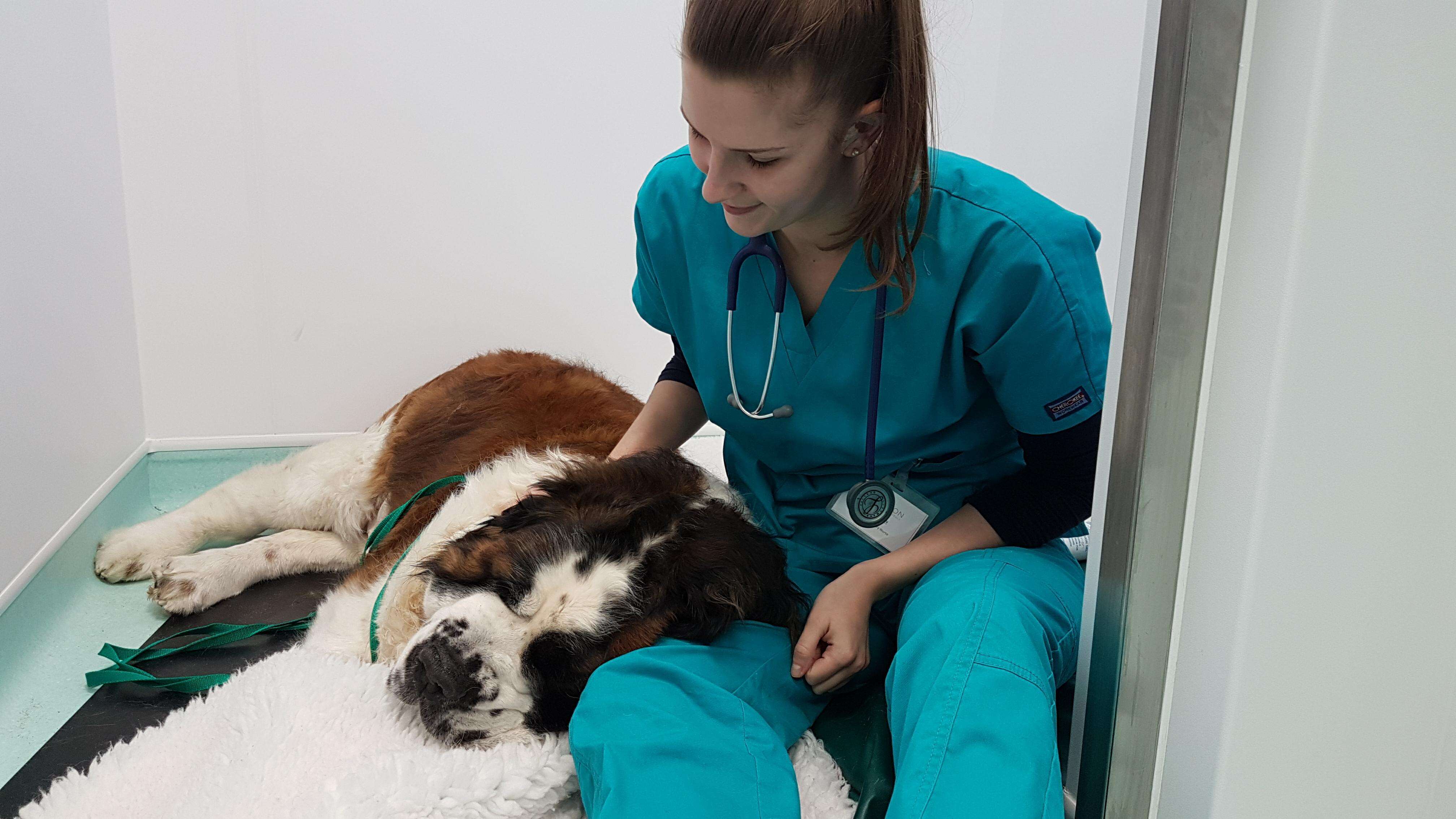 During the operation to remove Maisy's spleen, however, veterinary surgeon Nick Blackburn happened upon something surprising. The dog's stomach was enlarged.
A closer look revealed that her stomach was full of teddy bears and other plush toys.
"It's fair to say this was not something we were expecting to find!" Blackburn said in a release.
Fortunately, Maisy didn't have cancer after all; she was just an animal stuffed full of stuffed animals. And after the surgery to remove them, she soon returned to her happy and healthy self.
Dickinson breathed a huge sigh of relief.
"When Maisy went in I did think, 'Is she coming out?' But she is loving life now — it's like she's got her youth back," she said.
The cancer scare had passed, and Maisy was in top form again. But that's not to say that everything had been set right. Turns out, Maisy had some explaining to do to her Chihuahua siblings back at home.
"The toys weren't even hers!" Dickinson said. "She will steal the Chihuahuas' toys and play with them, but I've never seen her trying to chew them."
We can only hope, for Maisy's sake (and everyone else's), that it's something she won't dare try again.