Pampered Dog Gets First Class Seat On Flight — But That's Not All
"Felt a little judged walking past this gal."
April Easterwood Thornton was on a flight from Atlanta, Georgia, to Newark, New Jersey, when she saw something peculiar on the way to her seat.
As she dragged her luggage through the first class cabin, a little furry face peered up at her.
Thornton expected to see service dogs accompanying their owners on flights — but this pampered pup was doing the opposite of working. She was, in fact, busy enjoying all the luxuries that come with a roomy seat in first class.
"I noticed the pup right away because she was sprawled out in her very own seat which happened to be the first one on the plane!" Thornton told The Dodo. "I was amazed that she has her own seat. I hadn't seen that before."
As Thornton made her way to economy, the dog's gaze followed her. "Felt a little judged walking past this gal," she noted on Facebook.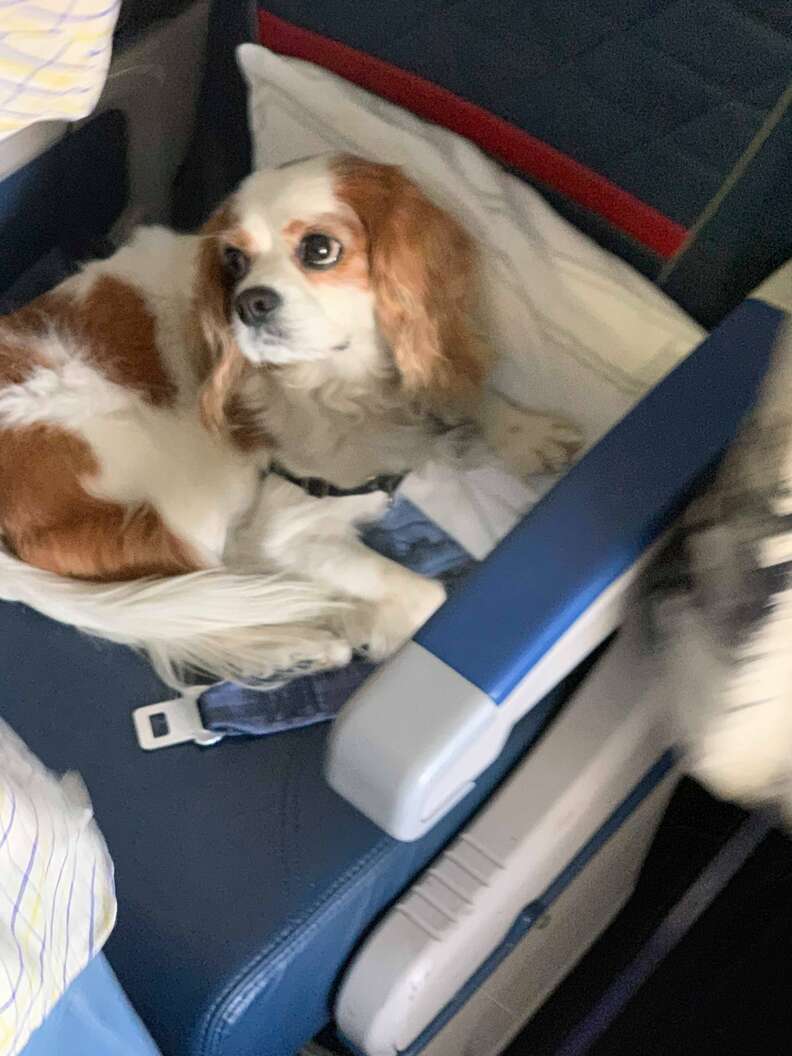 Thornton was sorry she couldn't sit closer to the dog but she did notice that the dog was "very well behaved" for the duration of the flight.
"She looked like it was not her first time being there as well," Thornton said. "Very comfy in her seat up front."
Thornton assumed the dog must have a prized place in her dad's heart to merit her very own seat. But she would later find out just how far the pup's owner would go to show his love.
While picking up her luggage, Thornton saw the spoiled spaniel's face once more. This time, whirling down the baggage carousel emblazoned on a custom suitcase.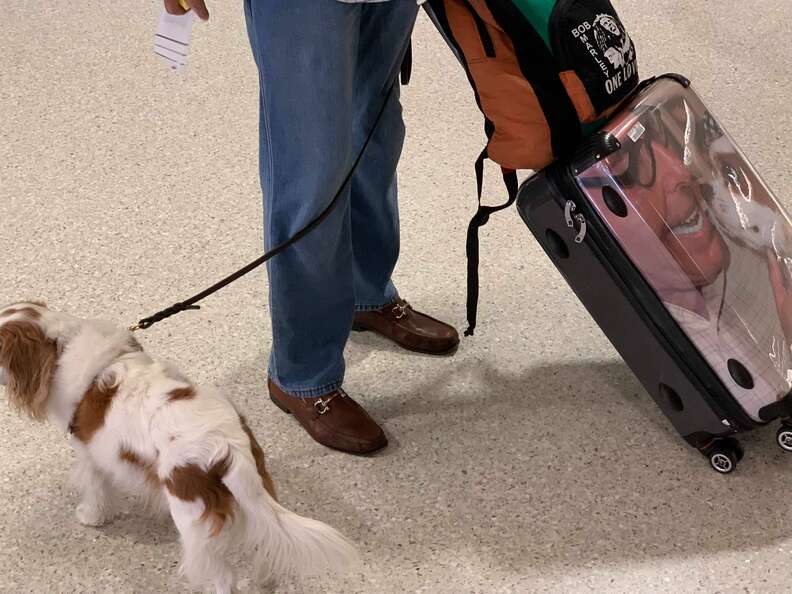 "I bumped into the owner again at baggage claim and noticed his suitcase right away," Thornton said. "Like, as it was on the baggage carousel."
"He claimed it with pride," she added.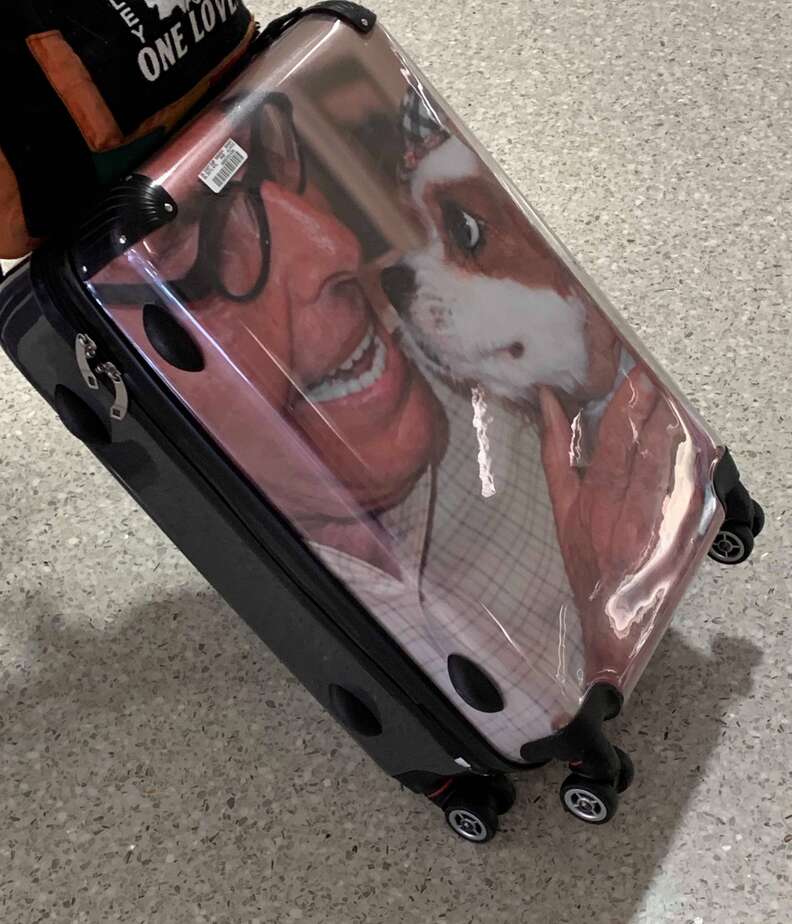 A dog owner herself, Thornton can understand the impulse to spoil the good boy or girl who adds so much joy to your life.
She believes all dogs really do deserve a seat in first class.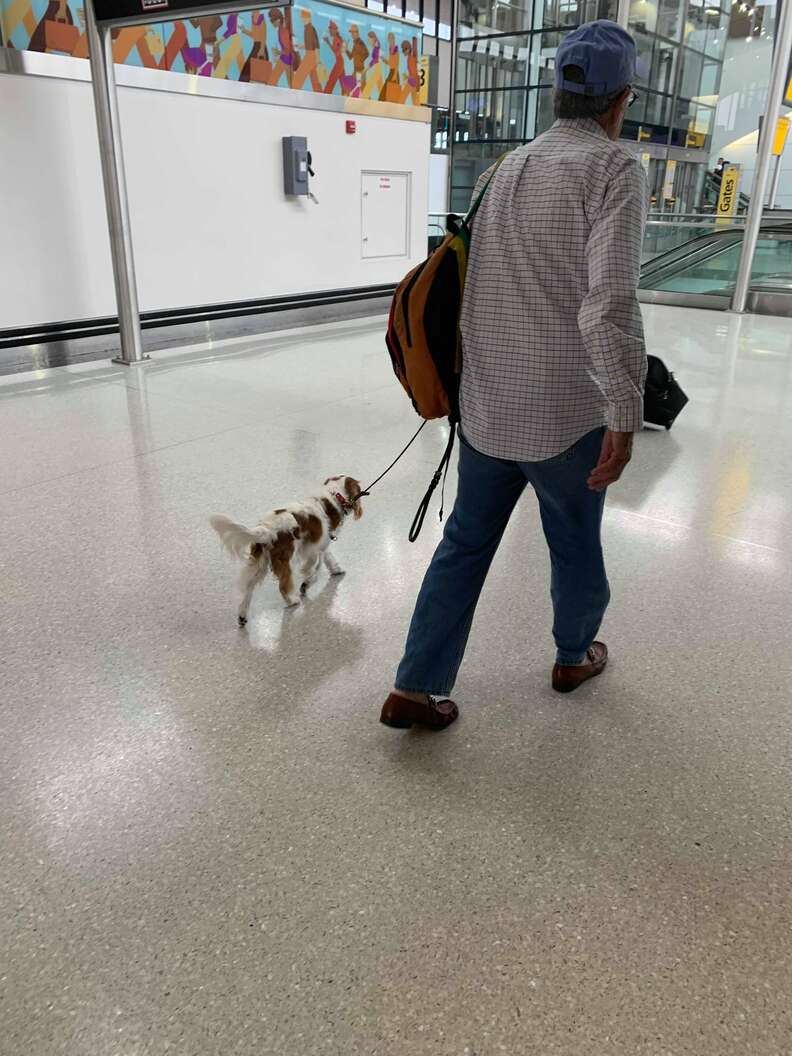 "Especially mine," she said.