Dash Cam Captures Kitten Being Thrown Out Of Moving Car
She escaped without a scratch — and is so sweet ❤️
A woman was driving along a highway in Wales, in the UK, coming up on a roundabout, when she suddenly saw a passing car toss something onto the road in front of her. At first glance, it looked like a small animal — but that had to be impossible, right?
The woman immediately stopped her car, jumped out and ran into the road to investigate …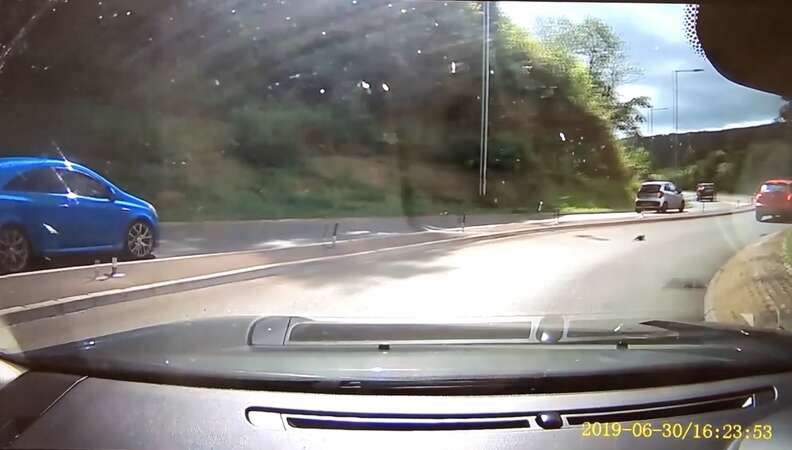 … and was shocked and dismayed to find a tiny kitten lying in the middle of the road, completely helpless and confused.
Without a thought, the woman immediately scooped the kitten up and brought her back to her car, and contacted the RSPCA to report the incident. The kitten was then rushed to the vet as quickly possible, as everyone assumed she must be hurt — but somehow, she'd survived being tossed out of the car without a single scratch.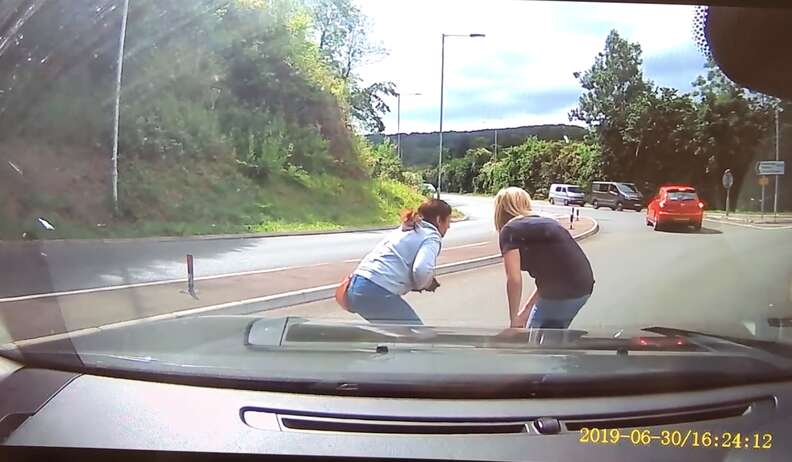 "We're very grateful to those who managed to safely stop when this happened and help this poor kitten," David Milborrow, an inspector with the RSPCA, said in a press release. "It was remarkable that this kitten survived this shocking incident without injury."
The kitten was determined to be around 6 weeks old, and was taken in by a foster family through Cats Protection so she could relax and be loved and cared for after everything she's been through. Everyone is thrilled that she's going to be OK — and she's already bugun bonding with her other foster siblings, while she grows strong enough to go off and find her forever home.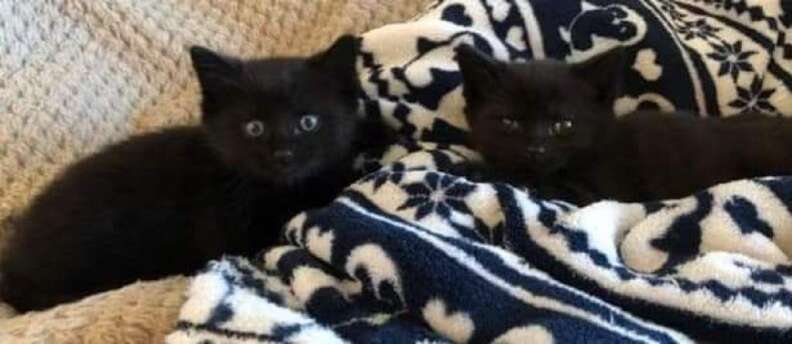 The RSPCA is actively investigating the incident, and are hopeful that they'll be able to find whoever did this so that they can be held responsible.
"We believe that the cat may have come from a grey car which may have been a Fiat," Milborrow said. "We're now appealing to any other drivers who may have seen this happen. There was a red Mazda car who also stopped and we'd really like to speak to them to see what they witnessed."
Anyone with any information about the kitten can contact the RSPCA at 0300 123 8018.