Soldier Serving Overseas Sends The Sweetest Gift To His Dog Back Home
"I was crying so hard while recording his reaction."
The past nine months have been hard on this dog named Brindle. His dad, JD Aument, has been serving overseas as a firefighter in the Army Reserves — and poor Brindle's been missing him dearly.
"He's so sad without him here," Rachel Marie Aument, JD's wife, told The Dodo. "He loves me, don't get me wrong, but I'm not his person."
You see, before JD adopted Brindle a few years ago, he was just another sad shelter dog looking for a friend. And, in JD, he found one.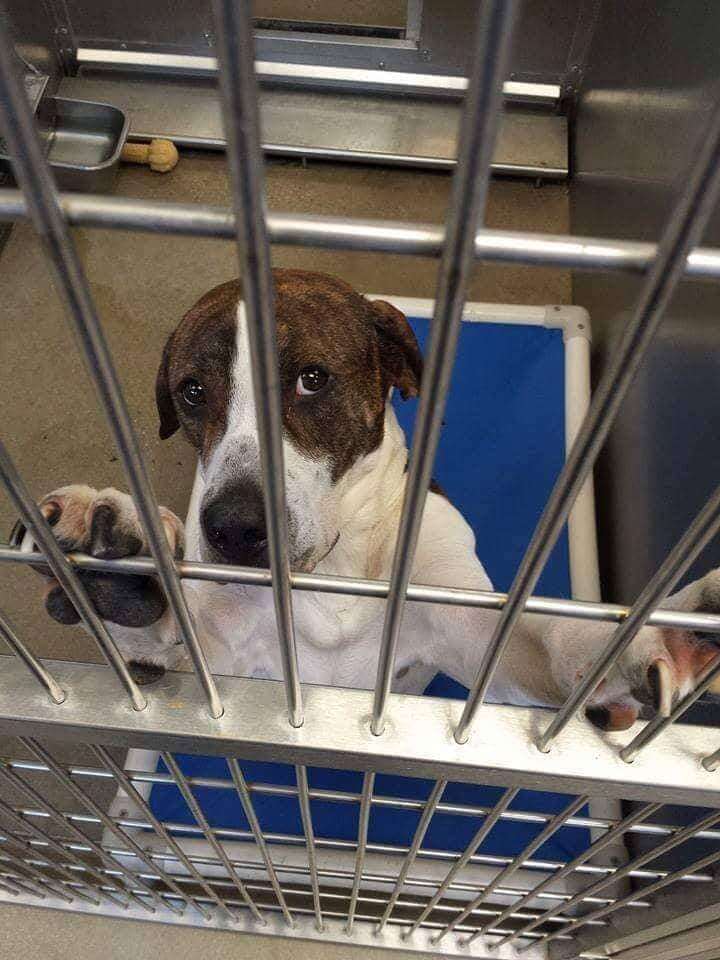 From that point on, Brindle and his dad were inseparable — that is, until JD's deployment last year.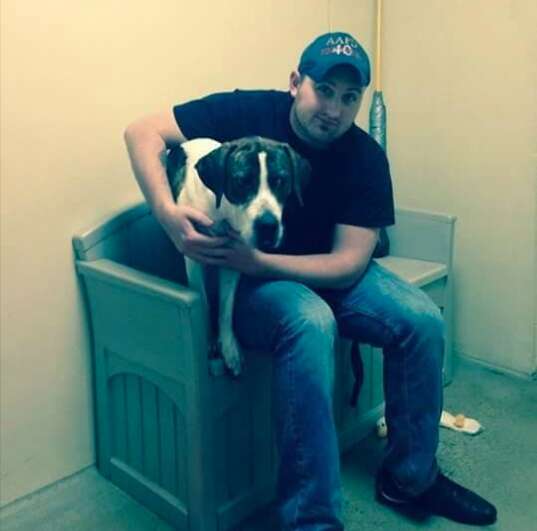 Not having JD close by has been difficult for the family's other dog, Xander, too. He's more bonded with Mom, however, so it's been a bit easier for him to cope. Brindle, meanwhile, has remained in a constant state of heartache.
"He has days where he just sits at the front window, crying," Aument said.
The poor pup has clearly been looking for any sign of his dad. And this week, he got one. From where he's stationed abroad, JD had prepared a token of love for his pup to send back home by mail — an unwashed shirt bearing his scent.
Here's the moment Brindle received that sweet gift, and suddenly felt his best friend's presence again:
"He immediately knew that it was JD's shirt. There was no doubt about it," Aument said. "I was crying so hard while recording his reaction."
In a way, JD was back — and Brindle couldn't have been happier.
"He carried [the shirt] up to bed with him after the video and slept with it the rest of the day," Aument said.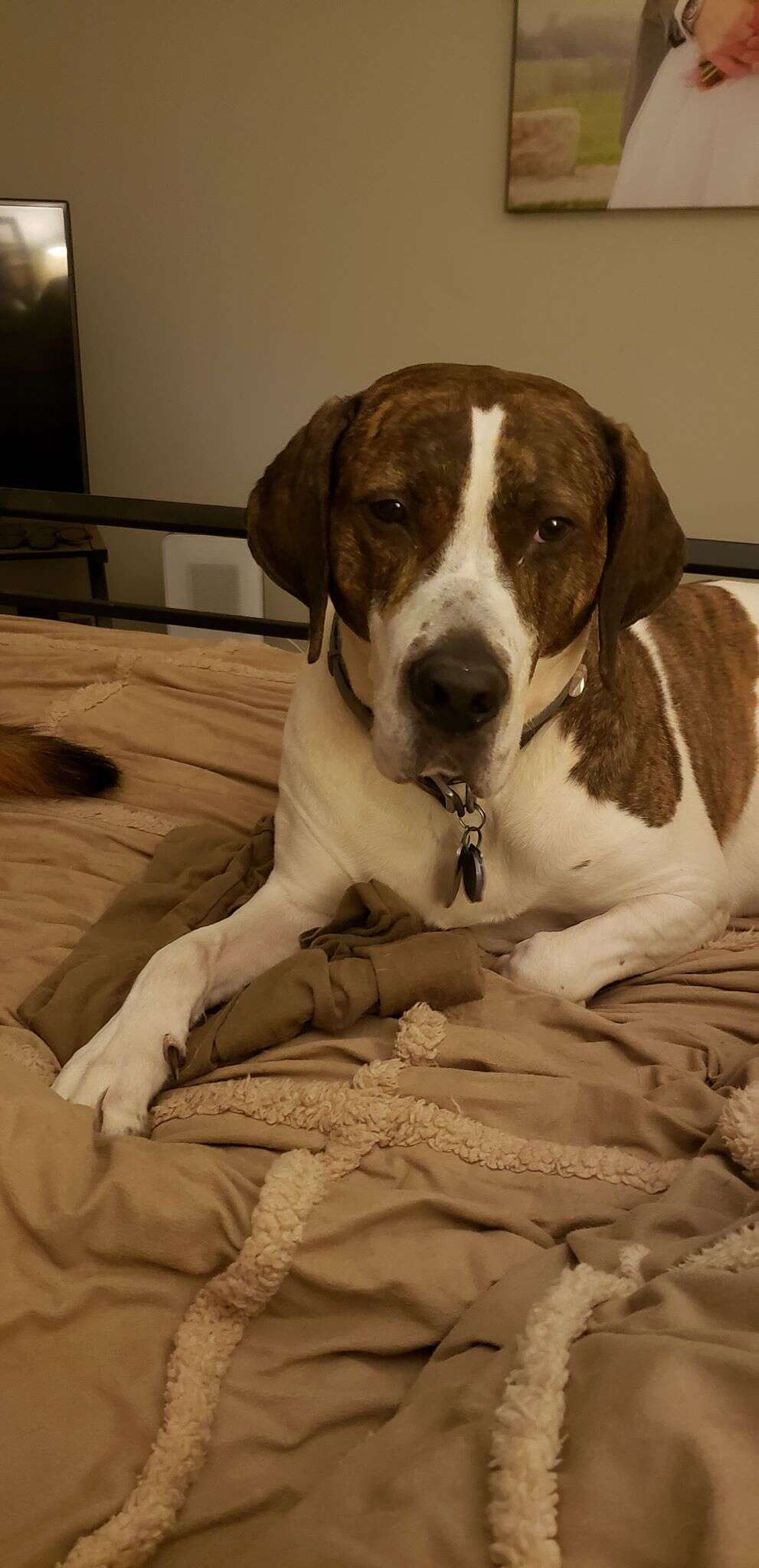 Rather than make Brindle have to carry the shirt around everywhere to feel close to JD, Aument found a better solution.
She dressed him in it.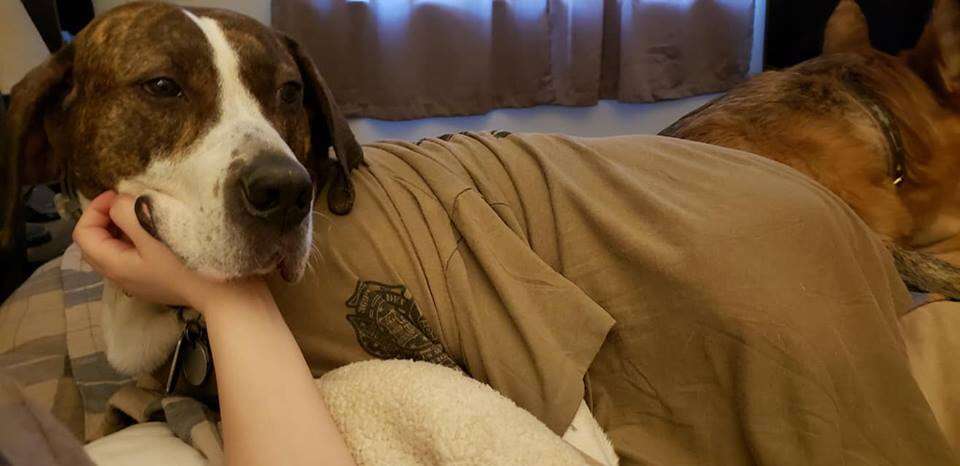 "I think he felt a little abandoned when JD left and the shirt helped reassure him that Dad still loves him and is coming back," Aument said.
But fortunately, Brindle won't have to rely on the shirt much longer. Little does he know, in just about a month JD will be home to be by his side for real.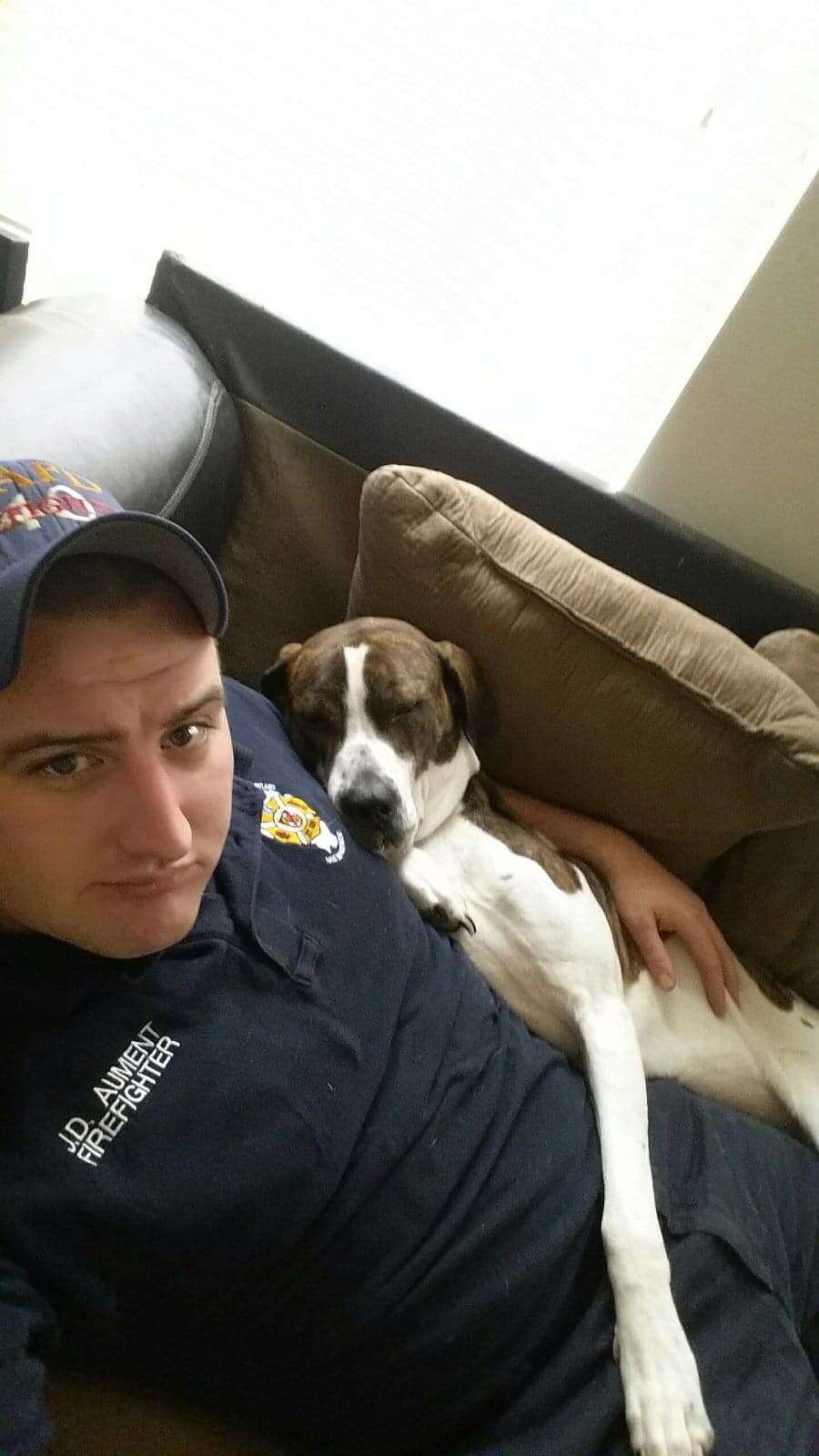 Thanks to that thoughtful gesture, Brindle has a piece of JD to cling to until the day of his actual homecoming arrives. But he's not the only one moved by that sweet gift from lands abroad.
"I miss JD so much and it was the first time any of us had smelled him in almost 10 months," Aument said. "I had to take a minute with the shirt for myself before I could share with Brindle."