Sneaky Dachshund Plays Adorable Little Prank On Her Mom
Perfect camouflage 😂
Don't let Freida's adorable little Dachshund smile and earnest eyes fool you.
She may look perfectly innocent — but Freida has a sneaky side.
Most of the time Freida and her person, Rachel Silverstein, are inseparable — they hike, swim and even go to restaurants together.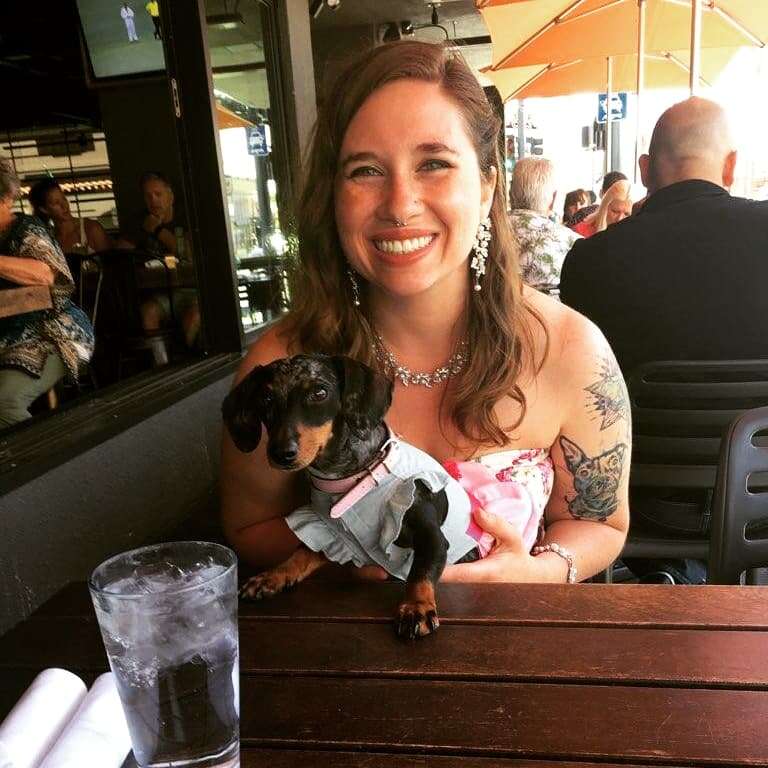 But just the other day, Silverstein couldn't find Freida anywhere.
"I spent a good five minutes walking around the house yelling for Freida," Silverstein said. She even started getting a bit nervous that her beloved pup had somehow gotten out.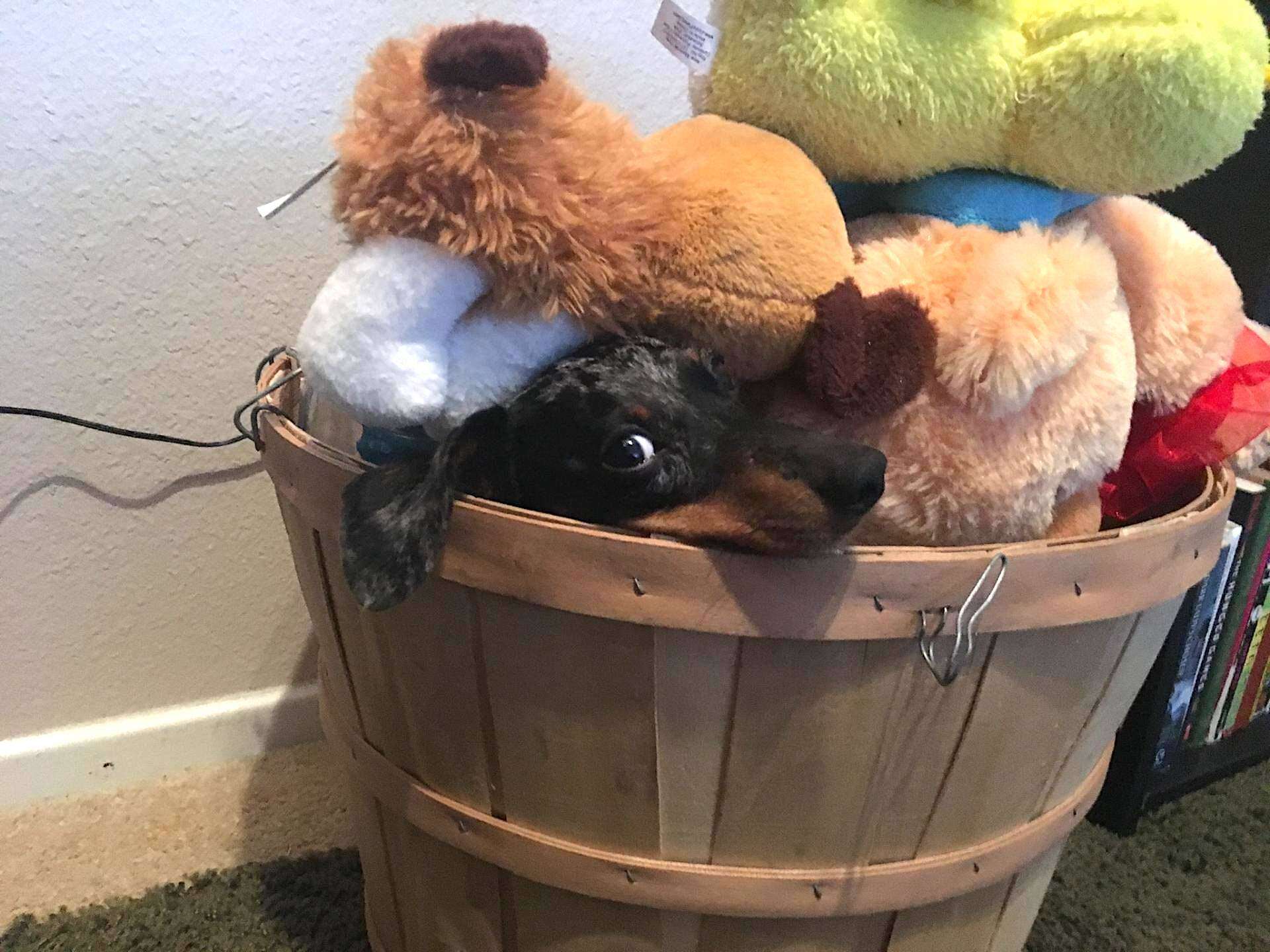 But then Silverstein noticed that there was one extra toy in Freida's toy bin.
It was Freida herself.
Freida had not gotten out — "Nope. She was in her toy bucket," Silverstein said. "Watching me look for her."
Silverstein has since captured footage of Freida tucking herself into her new favorite hiding spot.
And this wasn't the first time Freida decided to prank her person.
"She will hide and let me look for her," Silverstein told The Dodo. "It is usually in her teepee or in the laundry or under the bed."
Freida's latest hiding spot really upped her hide-and-seek game — and Silverstein expects nothing less from her super smart pup.
"She used to be a therapy dog for kids in the foster care system," Silverstein said. "She is a really special dog."