People Are Having The Best Time Trying To Find The Cat In This Christmas Tree
Even his mom was shocked!
Ever since he was a kitten, Lucifer has been a little mischievous, and is always keeping his mom on her toes with his antics. One of his favorite things to do around the holidays is mess around with the Christmas tree, so much so that his mom has had to make some changes to her holiday decorating routine over the years.
"Every year he is in the tree," Kathryn Welsh, Lucifer's mom, told The Dodo. "[I] had to stop getting a real tree as he was just a little devil. In the tree, drinking the water, knocking things off it. As he's gotten older, he thinks it's more fun to hide, then pounce when you least expect it."
Recently, Welsh was relaxing in front of the Christmas tree, admiring this year's new decorations, when she suddenly got the feeling that she wasn't alone. She looked around and didn't see Lucifer anywhere … until she finally spotted the sneaky cat.
"There was just a feeling of being watched," Welsh said. "We then locked eyes — he thought he was being so stealthy."
Welsh couldn't help but laugh when she finally noticed Lucifer hiding in the Christmas tree, and decided to snap a picture. She posted the picture on Facebook to let others take a crack at trying to find Lucifer — and a lot of people haven't been able to spot him.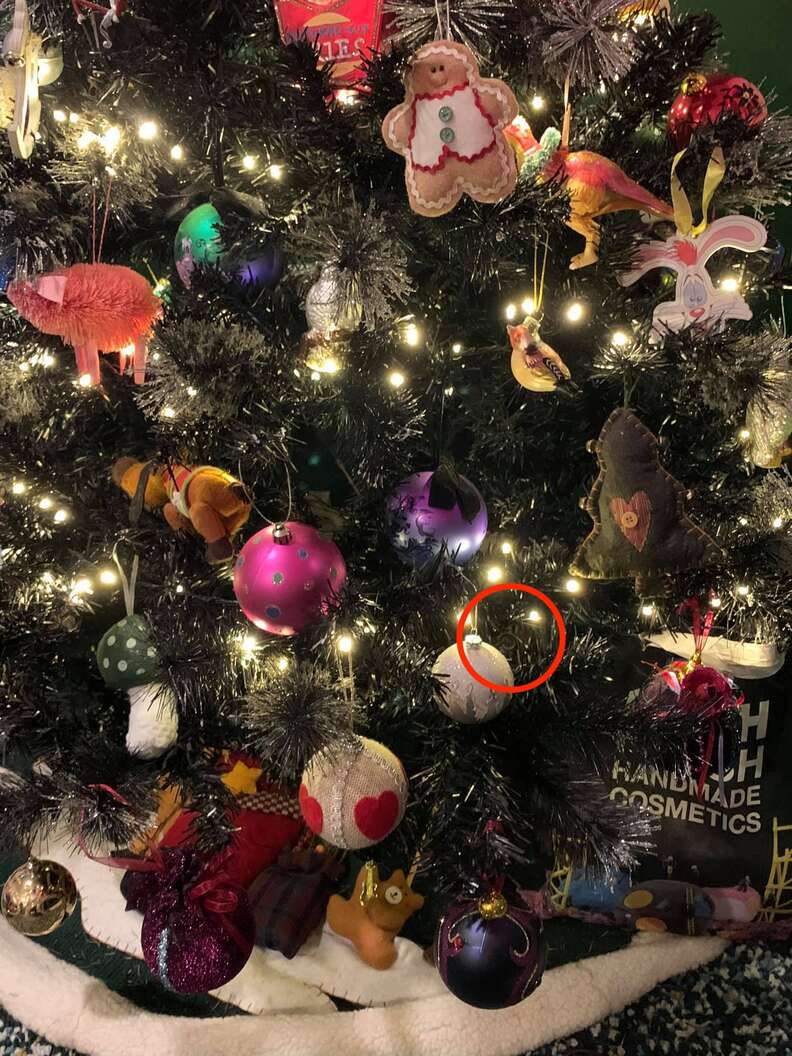 "People have found it very hard to find him, it's been funny reading the comments," Welsh said. "[I've] shown the photo at work too, it's all been a lot of fun, just like [Lucifer]."
Welsh is thrilled that Lucifer's antics are as entertaining to everyone else as they are to her. He definitely helped to spread a little holiday cheer, and will no doubt spread even more each time he hides in the tree and tries to surprise his mom.