This Stray Dog Made The Most Gorgeous Transformation
"We took this dog who was on death's door, and look at her now. She's gorgeous, stunning … and having the most amazing life."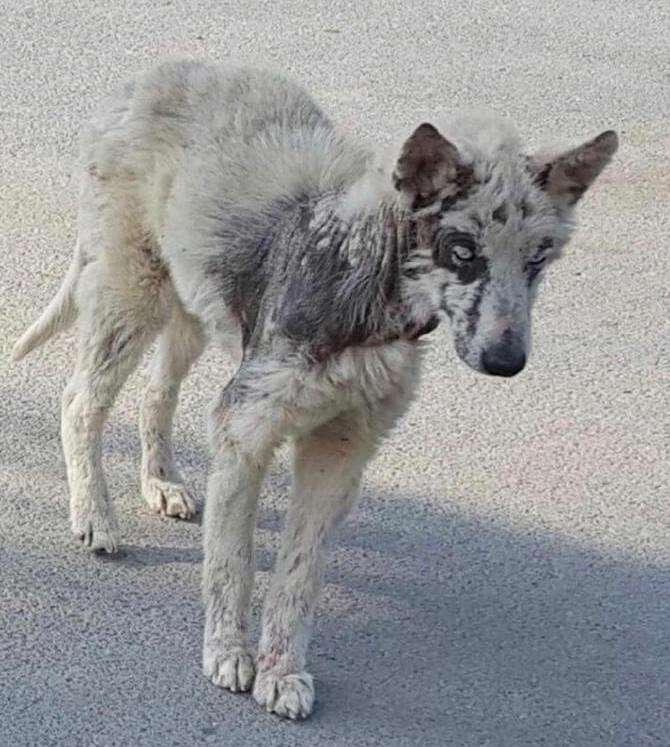 "The shelter is the highest kill shelter in the country," Stacey Silverstein, cofounder of Rescue Dogs Rock NYC, told The Dodo. "The protocol at the shelter is that medical dogs get euthanized right away because they don't have the means or the space or anything to treat them."
Even so, the shelter staff still wanted to do everything they could to give Skye a chance at life — so they contacted Rescue Dogs Rock NYC and asked if they would take her.
"We knew we had to pull her immediately, because she'd die if we didn't," Silverstein said. "So we said, 'Yes.'"
The rescue group got Skye out that day, and transported her to the vet so she could start getting better. Then Skye went into boarding while Silverstein and the other team members tried to find a foster home for her.
At first, Skye went to a foster home in Texas, where she stayed for a few weeks while she recovered. A few weeks later, she moved to another foster home in New York. But this second foster home turned out to be Skye's last stop. Within one day of meeting Skye, her new mom asked to be her forever mom.
"She [the mom] has got little kids and little dogs, and she [Skye] just kind of fit in perfectly, like it was meant to be," Silverstein said. "She's an incredible dog."
And Skye looks like a different dog now. Her fur grew back into a thick, white coat, and she's always smiling.
"This is what we do," Silverstein said. "We took this dog who was on death's door, and look at her now. She's gorgeous, stunning … and having the most amazing life."