Dog Who Was Only Supposed To Live Six Months Celebrates Her FIRST Birthday
"She's a miracle. It just shows what love can do."
Erica Mahnken never expected to adopt a puppy — and she certainly didn't think she'd choose one who only had six months to live.
But when Mahnken visited her friend Lorraine Healy, founder of Husky House, a dog rescue group in New Jersey, Mahnken fell in love with Honey — a sweet-faced, but terminally ill German shepherd puppy.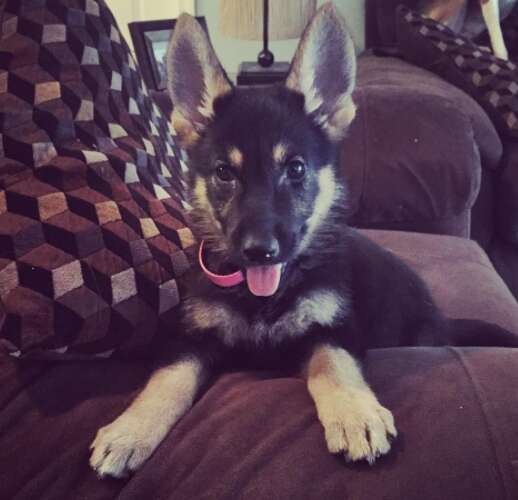 "My friend had said, "Go and look at her — she's so little and so cute," Mahnken told The Dodo. "And I said, 'I don't really want to go see her because I'm going to feel bad for her.'"
But Mahnken ended up taking a peek at 2-month-old Honey, who was living in Healy's laundry room with her sister, Sasha. Honey was the smaller of the two dogs — she only weighed about 7 pounds, while her sibling weighed 20, according to Mahnken.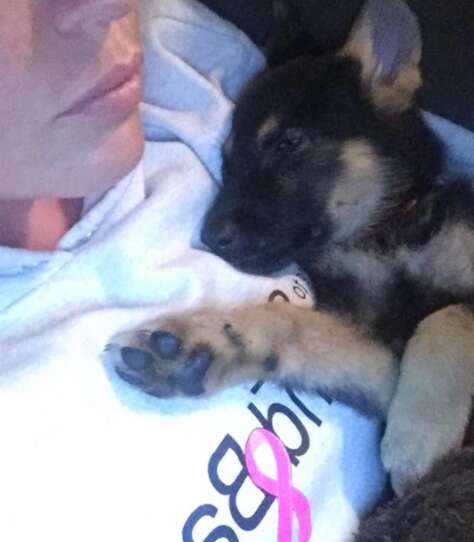 But weight gain was the least of Honey's problems — she also had a congenital heart disease that narrows the aortic valves leading to the heart.
Dr. Merrick Fultz, a veterinarian at Blue Pearl Veterinary Clinic in Tampa, Florida, told The Dodo that the disease, called subaortic stenosis, is like "holding your thumb over a garden hose." He said the pressure will build up and damage the heart — and eventually kill the dog.
Mahnken hated the idea that Honey wouldn't get to experience the world, so she and her fiance Michael Favor got busy checking things off of Honey's bucket list.
"[Healy] was just going to have her live her short life at Husky House," Mahnken said. "But I felt bad, so I thought I'd just take her home and make a bucket list for her, and let her do everything that puppies love to do."
Honey went to the playground …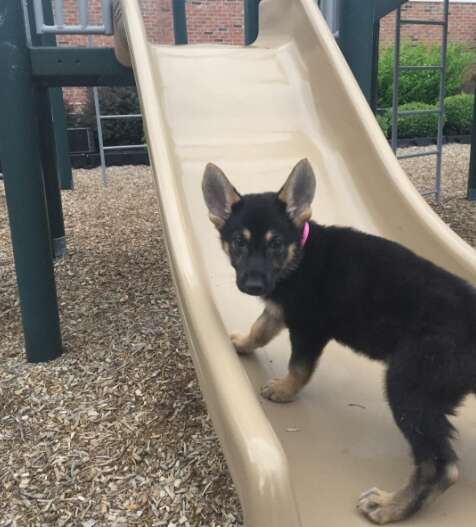 … spent a day training with the New York Police Department (NYPD) canine unit …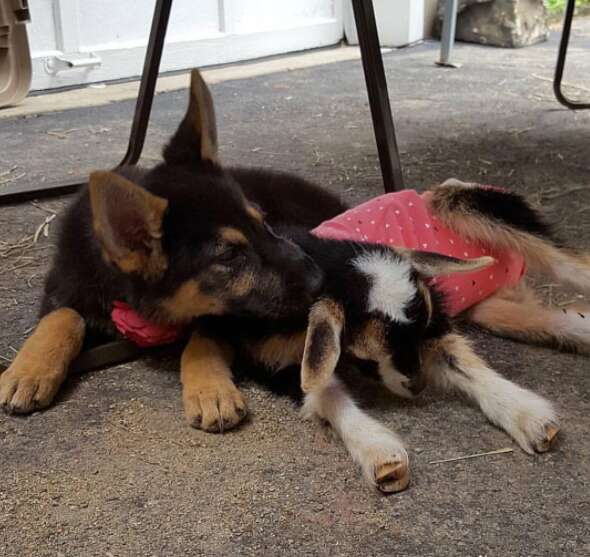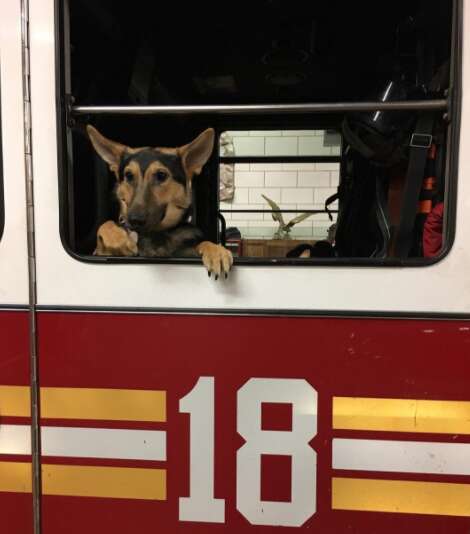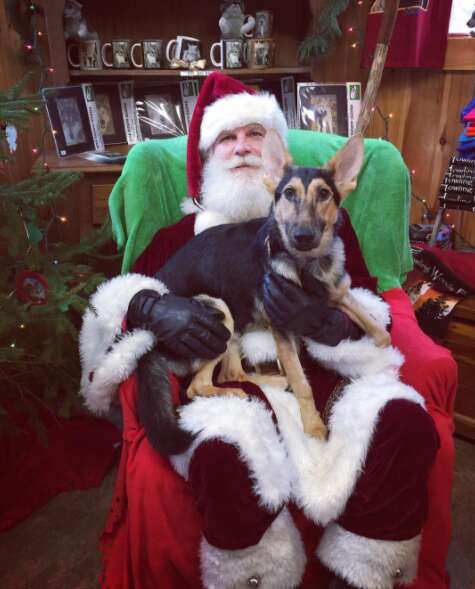 … and played in the snow.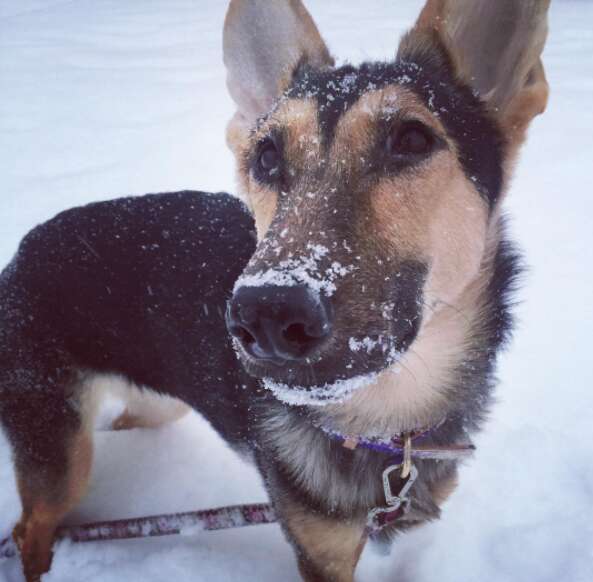 When Honey reached the age of 6 months, she was still alive.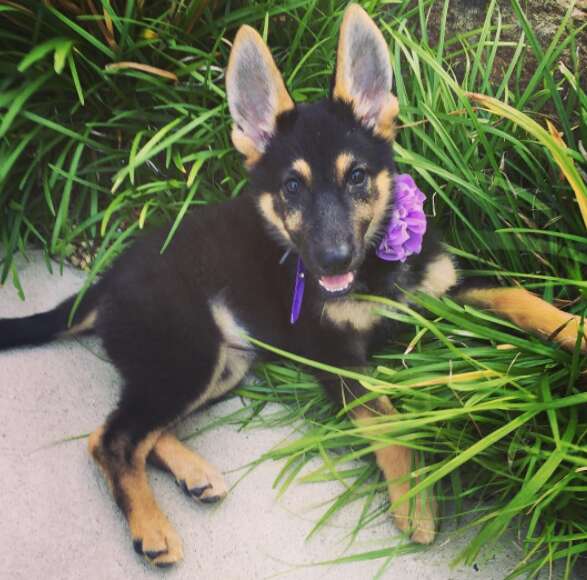 Mahnken took Honey to the vet for regular check-ups, and the vet team was stunned at Honey's improvement.
"The first time she came in, they didn't think she was going to make it out of the hospital — she was so sick,'" Mahnken said. "But now they're amazed. At our last appointment, the vet said, 'I have no explanation why except love."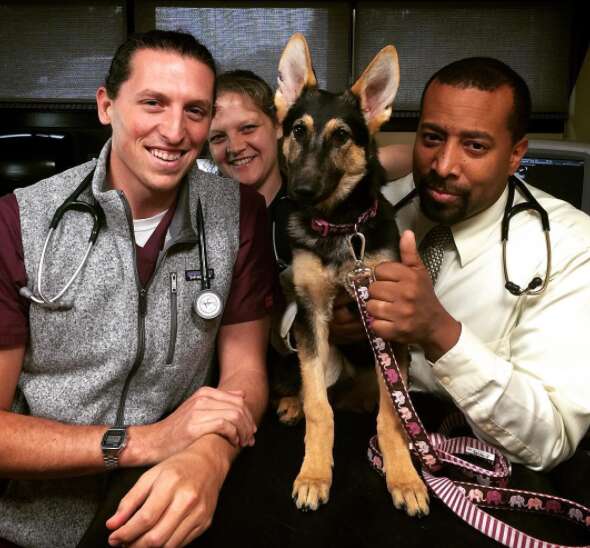 "She's a miracle," Mahnken added. "It just shows what love can do."
This week, Honey celebrated her first birthday. To commemorate this huge milestone, Mahnken threw a big party for her.
"She loved her birthday cake and she loved her party, but she gets tired very quickly, so she slept all night long," Mahnken said. "But she had a great day."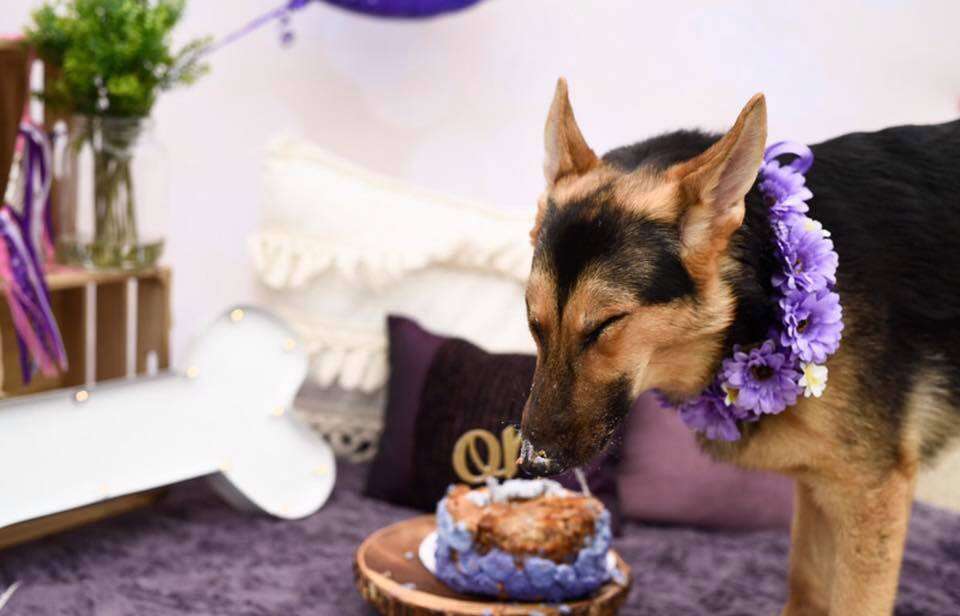 Mahnken doesn't know how much longer Honey will be in her life, but she's making the most of every day. There are also plenty more things Mahnken wants to check off of Honey's bucket list — paddle boarding, a visit to Central Park in New York City and getting her service dog certification.
"I do want to make her into a service dog, so she can go into children's hospitals and meet children who are also terminal, and show them there could be hope," Mahnken said.
Mahnken also hopes Honey will inspire other people to adopt sick dogs.
"People said, 'You're crazy. Your hearts are going to break, but I just feel so good about it," Mahnken said. "Don't walk past a dog just because it's sick. If I had done that, she may not have been here still today."
To follow Honey's adventures as she checks off experiences on her bucket list, follow her
Instagram page
.