Sick Puppy Left In Alley Was So Small People Thought She Was A Rat
"She just buried herself into me with all her might, and I knew she was never going to the shelter and she would always be by my side as long as she lived."
A little boy was playing in his backyard in Washington, D.C., when what he thought was a rat crawled under the fence and started scurrying toward him. He was so scared that he jumped up onto the fence — until he realized that the animal wasn't a rat at all, but a tiny, sick puppy.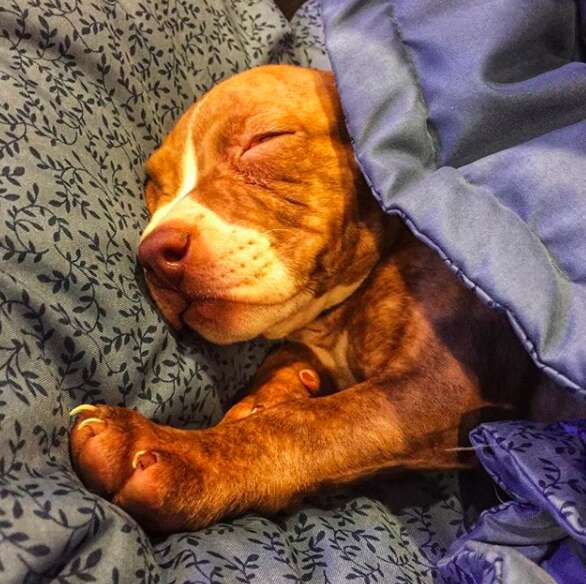 The puppy, later named Pumpkin, was so small and malnourished, and clearly wouldn't have lasted very much longer out on the streets all alone. The boy's family took her inside but knew they couldn't keep her, so they began texting their friends to see if they knew anyone who might want to take her. One of the people who got a text about Pumpkin was Alicia Mathis, and as soon as she saw Pumpkin's little face smiling up at her through the phone, she knew she and her husband had to meet her.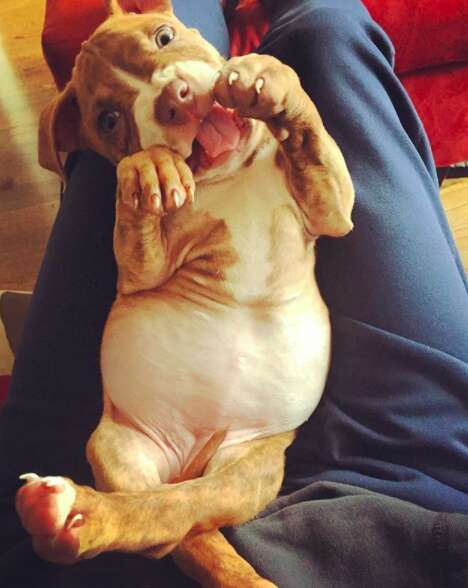 "When we got there, and we both saw her, we were shocked at how small she was," Mathis said. "I was expecting a normal-ish size puppy, but she was literally the size of a rat. She just buried herself into me with all her might, and I knew she was never going to the shelter and she would always be by my side as long as she lived."
The couple fell in love with Pumpkin instantly, and knew they'd just met the newest member of their family. The only problem was that poor Pumpkin was insanely sick, and they were worried that she might not survive very long. Regardless, they took her home and vowed to show her as much love and care as possible, even if her time with them ended up being too short.
"She was just this tiny helpless creature who had been abandoned and left to die in a freezing cold alley, and I didn't want her to feel fear or loneliness ever again," Mathis said.
Pumpkin's new family took her for a vet visit as soon as possible. She was malnourished, had several parasites and only weighed 3.9 pounds. The vet told them that if Pumpkin hadn't been found exactly when she was, she probably wouldn't have lasted another day. Day by day, though, Pumpkin began to regain her strength, and started to learn how to be a dog with the help of her new big sister, Laila.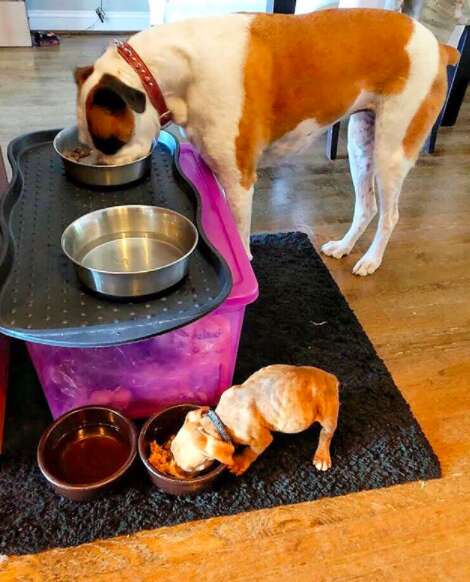 "Laila was very gentle and patient with her at first," Mathis said. "I think she could tell she was sickly and in need of nurturing. Pumpkin LOVED Laila (still does) and completely latched onto her. Because she was so young — too young to be separated from her mom and littermates — Laila took the place of both."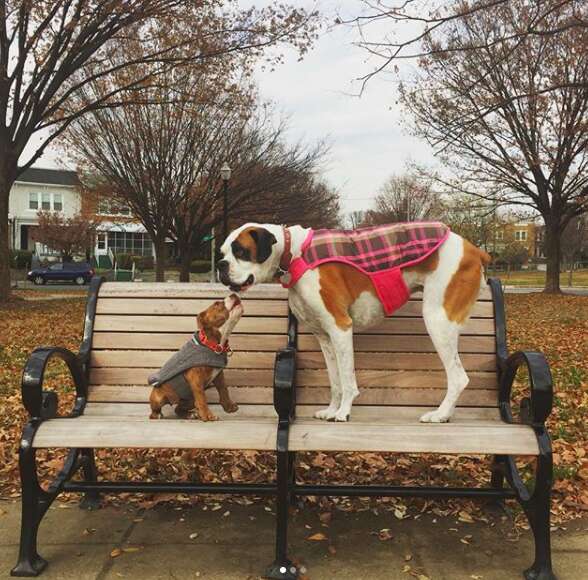 It took about six weeks for little Pumpkin to fully recover, and once she was a healthy, happy puppy, her personality really began to shine through. She morphed into a spunky, mischievous dog, who loves her family fiercely and wants to be by their sides at all times. She'll always be a little on the small side for a pit bull, but her family loves her exactly as she is, and are so grateful that she found her way into their lives.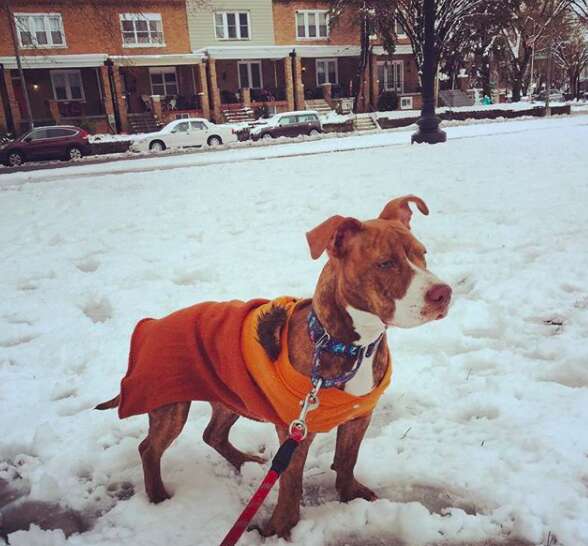 "I think having Pumpkin has inspired me to do more to advocate for animal welfare, especially the welfare of pit bulls who are widely misunderstood and disproportionately treated," Mathis said. "It's always challenging having a puppy. They require a ton of patience and energy, and I wish more people were aware of that so that so many adolescent dogs didn't end up abandoned, abused and in shelters."