Shy Cat Who Grew Up In A Shelter Makes His Very First Friend — A Horse
"They're best friends and really trust each other."
Jennifer Boyle has always had a big family of horses and cats, and they've always lived together in harmony. But she never expected the horses and cats to become best friends — until Champy and Morris came along.
Morris the cat was around 9 months old when his mom adopted him into her family, and he'd lived at the shelter for his entire life up until then. Since he was born into shelter life, he'd never known what it was like to have a home or any friends. He was naturally a bit overwhelmed and unsure about everything at first, until one morning, a few days after he'd been adopted, he met Champy.
"I let Morris onto my front verandah after he'd had a few days to settle in and Champy was immediately interested in him, coming up to say hello and then persisted in wanting to groom Morris," Boyle told The Dodo. "Morris had never met a horse before, and to begin with was a bit shy, but Champy wants to make friends with everyone he meets."
While Morris wasn't sure about Champy at first, since the horse was just so much bigger than him, Champy refused to give up on trying to be his friend …
… until finally, Morris gave in.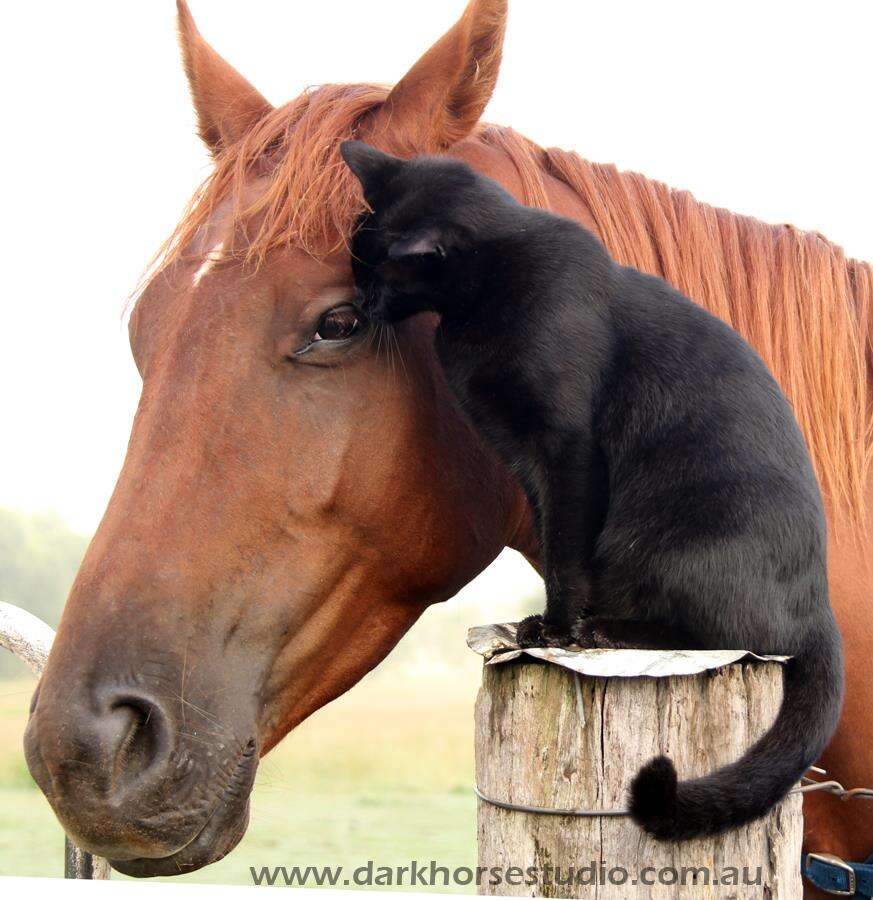 "It was after Champy had been grooming Morris for about a week that Morris felt safe with him and jumped onto Champy's back to start grooming him in return," Boyle said.
Now, Morris and Champy are the absolute best of friends. The unlikely pair do absolutely everything together, including taking naps …
… indulging in water breaks …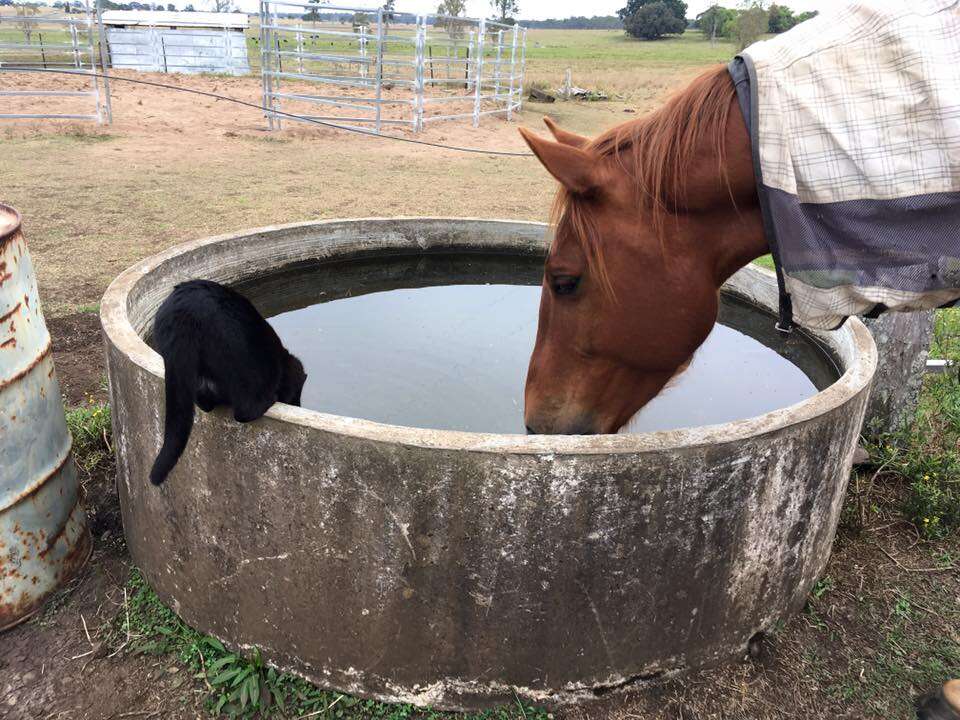 … hanging around outside …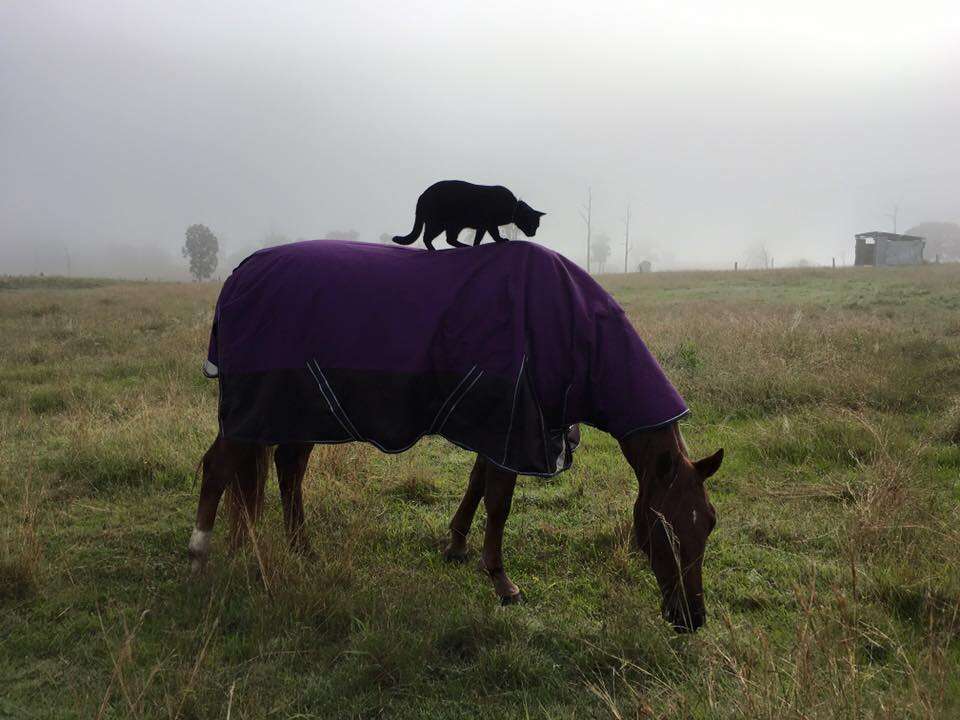 … and of course, going for lots of horseback rides.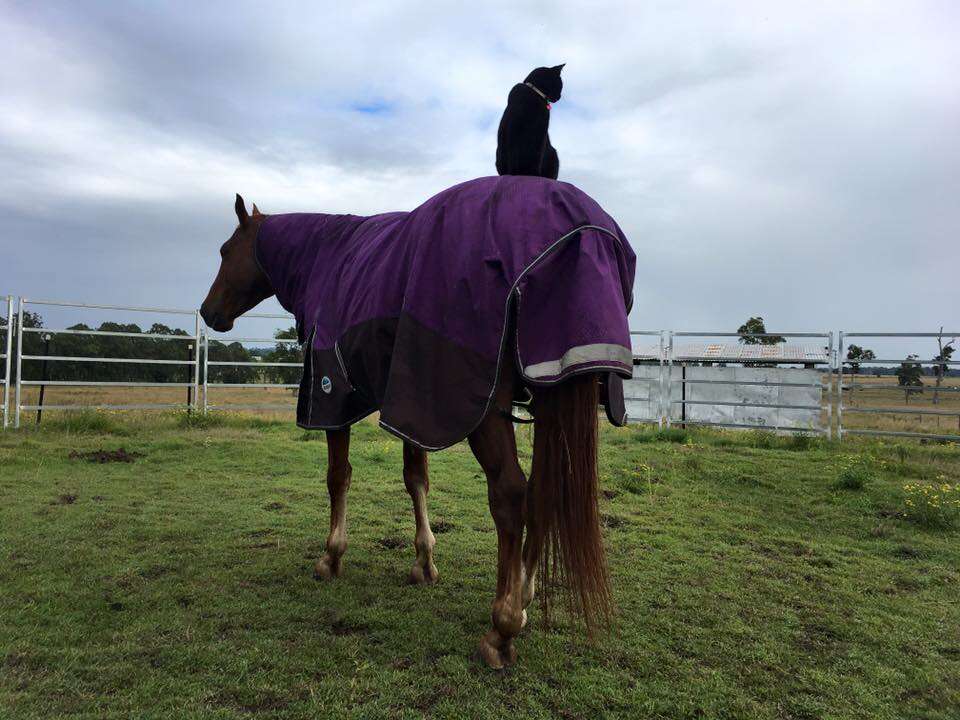 Champy loves when Morris goes for rides on his back, and that seems to be how the pair spends the majority of their time. Even on days when the weather isn't great, they just throw on their rain gear and brave the elements together.
Even though Morris was a little scared of Champy at first, his horse friend taught him that friendship comes in all shapes and sizes. Now the unlikely friends are inseparable.
"They're best friends and really trust each other," Boyle said. "I have four horses and two cats but Champy and Morris are best buddies."