There Are Only 21 Dogs Like Him In The World
His new dad drove hours to adopt him.

In 2010, I adopted a dog with short spine syndrome, Cuda, and started researching the rare condition, which causes vertebrae along the spine and neck to fuse, shortening the spine. Dogs with short spine syndrome all share the same comical appearance, with sloped backs, elongated faces and short, thick necks. These dogs are just as mobile and healthy as any other dogs and live long, happy lives.

Since then, I've gotten in touch with the owners of 21 more dogs from all over the world with short spine syndrome over Facebook. Their stories circulated on the Internet. In March, a photo post appeared on Cuda's page for a short spine dog named Rambo who was looking for a home.
Rambo was living in a small animal shelter in Ciudad Del Carmen, Campeche, Mexico. Oly Ocampo runs the shelter and brought him there last August with several other dogs who were dumped in a field. She treated Rambo for ehrlichia, a tick-borne disease that can cause acute or chronic illness in dogs and humans.

It was easy to see that Rambo didn't look like other dogs. "I was a little surprised," Ocampo told The Dodo. "I thought he was born this way because his parents were related." Ocampo saw past that. "With a face so beautiful, Rambo's differences do not matter," she said.
She recalled seeing two dogs who looked like him on the Internet — Quasi in Italy and Quasi in Minnesota. She found Cuda's page and posted him on it.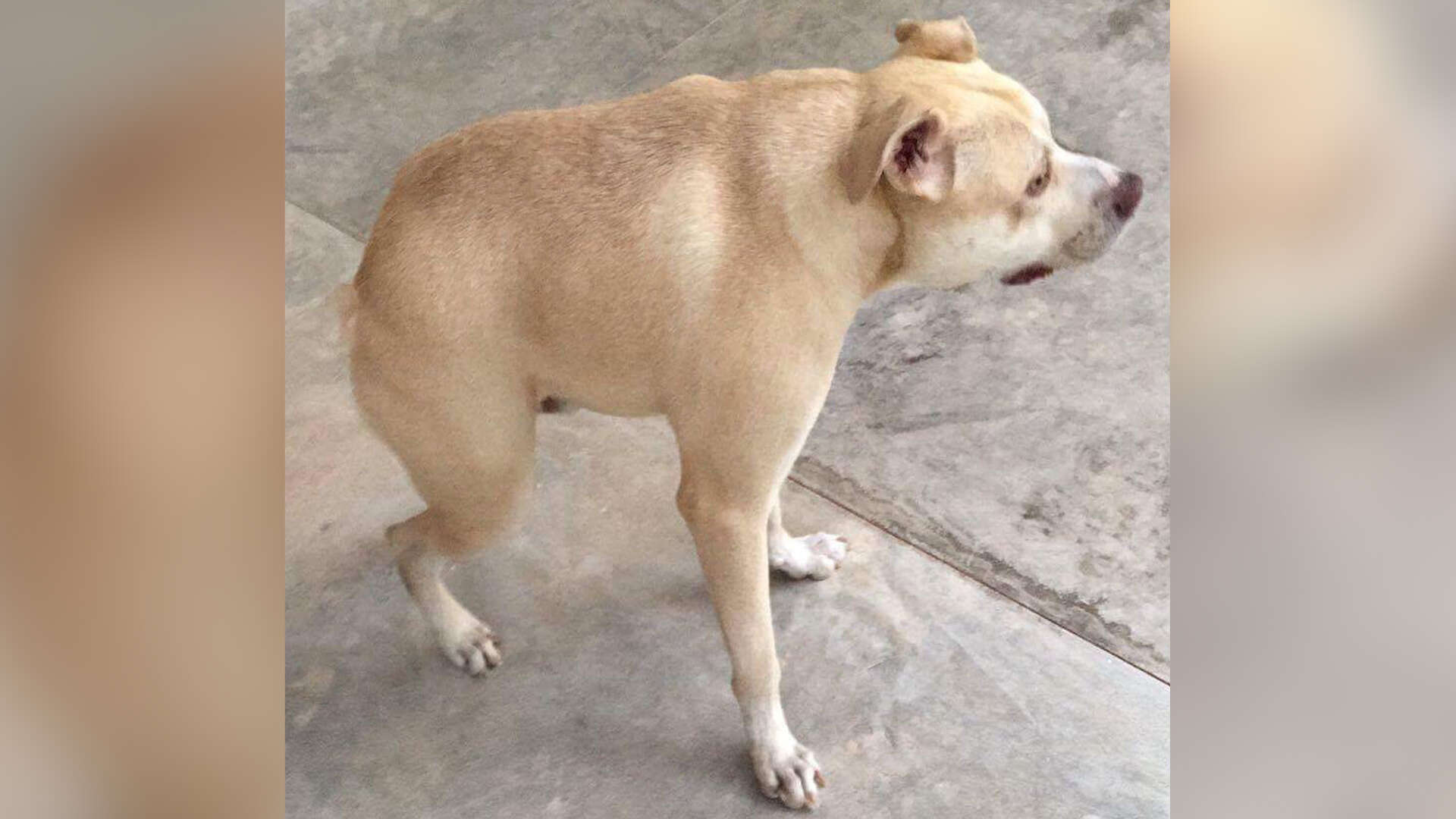 I saw it and immediately contacted Arturo Gof, who has a dog with short spine syndrome named Mina. An avid animal rescuer, Gof found Mina while assisting Evolución Animal A.C., a rescue group and shelter in the Yucatan, Mexico.
Coincidentally, months later, construction workers at Gof's house said there was a dog in their village who looked just like Mina. They told Gof a man was trying to kill the dog because he thought the dog looked like a demon. Gof rescued the dog and named him Vlad. Sadly, Vlad passed away last year and Gof misses him terribly.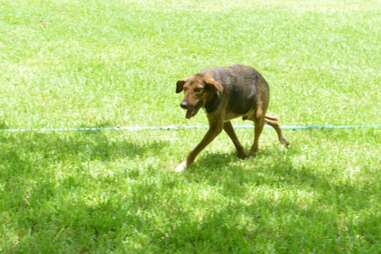 Gof lives just four hours away from Ocampo. He immediately asked his girlfriend, Stephanie Munguia, if they could make room for an extra family member. She happily agreed and Gof made arrangements to drive to Ocampo's home to meet Rambo.
"The moment he saw me, he walked towards me and started to sniff me, telling me to play with him," Gof told The Dodo. "He knew I was his new life companion."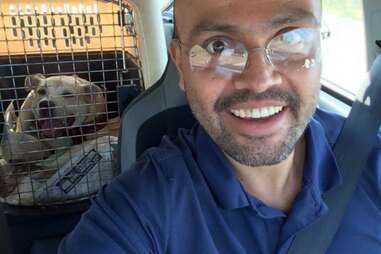 The name Rambo didn't fit the sweet-natured dog, according to Gof. "A proper name is very important," Gof said, "and should not be taken lightly." The new family addition was named Feliz, which means "happy."

Living up to his name, Feliz is truly happy in Gof and Munguia's home. The pair currently have 18 dogs and three horses, all rescued from the streets. All have what Gof describes as "forever health problems," and some have been victims of abuse. Feliz was shy at first.

Feliz will spend the rest of his life, "chewing on shoes and building a mountain with them," Gof laughed.