Dog Was Being Bullied, So Owner Asks Shelter To Put Him Down
"He kept licking my face and being really sweet. I just could not let this dog go, so I kept fighting."
Sherman, a 6-year-old pit bull mix, was having a rough time at home. He lived with another dog who was bullying him.
"They were both unneutered males," Sarah Lauch, a lead volunteer at Chicagoland Rescue Intervention & Support Program (CRISP), a group that helps owners keep their dogs, told The Dodo. "They were getting into fights pretty bad, and he [Sherman] had some scarring on his face. He was kind of the one getting beat up a lot."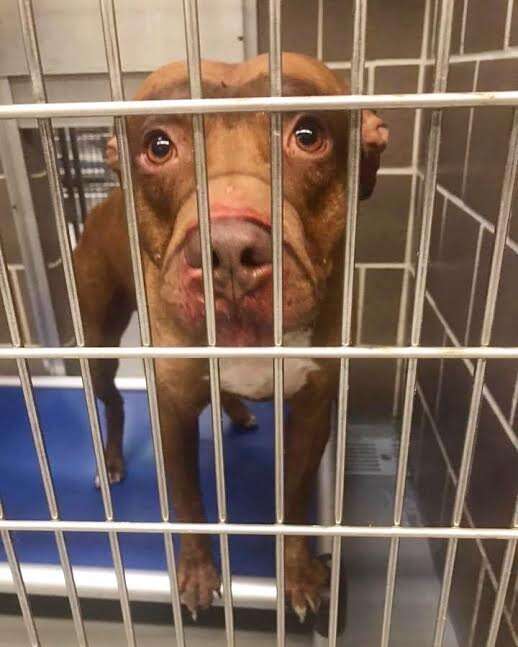 Instead of neutering the dogs, which would have curbed their bad behavior and helped them get along, the owner took Sherman to a busy city shelter in Chicago and surrendered him.
But that wasn't the only thing the owner did — she also signed a form, authorizing the shelter to euthanize him that very same day.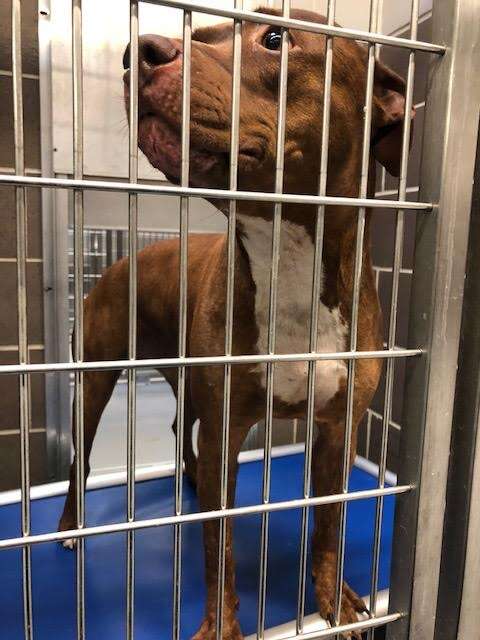 Lauch, who was working at the shelter at the time, tried intervening on Sherman's behalf.
"He at least deserved a chance," Lauch said. "Unfortunately, because that form was signed, we had to get permission from the head of animal control to basically ... give us time to network him. At first, they told us he had to go directly into the back [of the shelter] and that we couldn't even touch him … and then we talked them into giving us some time to get him into a rescue."
Margaret Fraser, a volunteer for CRISP, burst into tears when she learned about Sherman's situation.
"It was surprising because he was such a great dog," Fraser told The Dodo. "He was comforting me, even though he was the one about to get euthanized. We'd sit down and he'd climb into my lap and lick the tears off my face, and he just kind of knew that I was kind of upset. I just couldn't believe it."
"He kept licking my face and being really sweet," Fraser added. "I just could not let this dog go, so I kept fighting."
Lauch, Fraser and other CRISP volunteers eventually managed to convince the shelter to keep Sherman alive, and to allow them to place him with a local rescue group. But finding a rescue group wasn't easy — most were full or didn't take pit bulls.
While they searched, Sherman had to stay at the shelter — and he quickly declined there.
"He got really sick there," Fraser said. "We weren't sure if he had pneumonia or what was going on … but when dogs get really sick, they also run the risk of euthanasia. So he became 'urgent' two weeks later."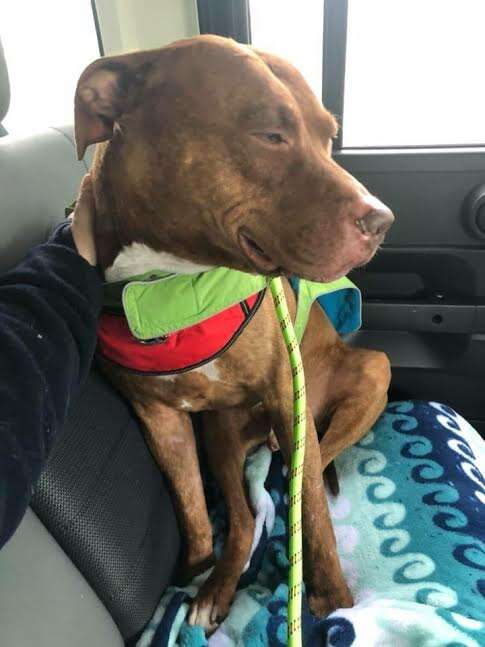 Their luck finally changed in early November. A new group called Incredi-Bull Rescue agreed to take Sherman into its care and place him in a foster home.
"We got him out … probably just in time," Fraser said.
Even Sherman seemed to know how lucky he was. He wagged his tail like mad and covered Fraser's face with kisses when she took him out of his kennel. Then Fraser and Lauch drove Sherman to his foster home.
"He was so happy," Lauch said. "You could tell that he knew he was safe."
Now Sherman is happily settled into his foster home, where he gets to lounge on the couch all day if he wants to.
"He's definitely pretty lazy," Lauch said. "He likes to go on walks, but he's a couch potato."
His foster mom, Emma Lynch, adores him, and everyone is thrilled by how well everything has worked out.
"I think every dog should get a chance to prove themselves, no matter what their situation is," Fraser said. "And he's proved to be the best dog ever. Obviously, he doesn't know what happened, but I feel that he is happy to be alive."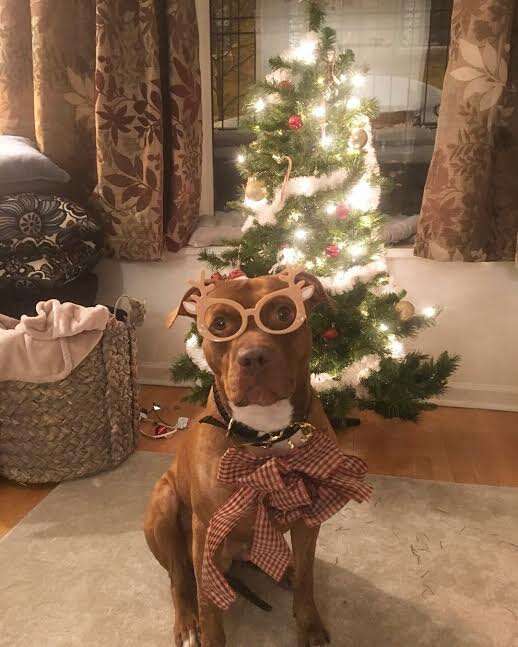 "These dogs always amaze us by how resilient they are," Lauch said. "Just seeing him smile now just makes me so happy."