Over 100 People Show Up At Shelter To Comfort Dogs During Fireworks
"As people talked to the dogs and stroked their fur, their eyes were getting heavier and heavier ... that right there speaks volumes to how important the human touch is."
As millions of people across the country were watching fireworks on July 4th, some residents in one Arizona town ended up somewhere entirely different: an animal shelter.
Maricopa County Animal Care and Control is all too familiar with the stress fireworks can cause for pets, so public information officer Jose Santiago put out a special request for volunteers to visit the two local shelters on Wednesday.
His goal? To make sure the dogs had company during the loud — and often scary — celebrations scheduled for that night.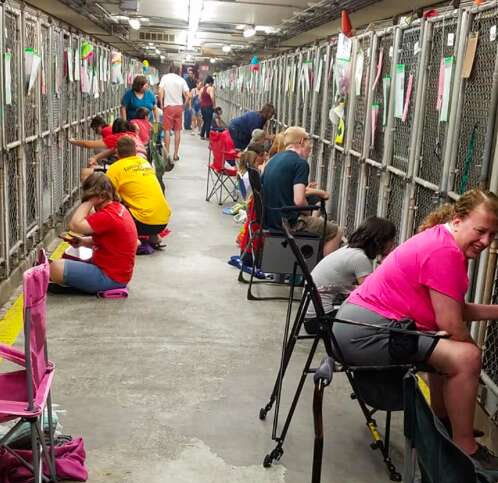 "Shelters can be a very stressful place for animals," Santiago told The Dodo. "When you add the loud noises of exploding fireworks, that makes them even more anxious. We asked ourselves, 'What can we do to make this night as calm for them as possible?'"
The community was more than ready to lend a hand. More than 100 people showed up across the two county shelter locations. Young kids read their favorite storybooks to the dogs, while other people came with guitars or ukuleles in hand to play them a tune.
Some visitors simply offered gentle strokes of reassurance for a few hours — and it made all the difference.
"We could see as people talked to the dogs and stroked their fur, their eyes were getting heavier and heavier," Santiago said. "Many would lay down right at their kennels' edge and fall asleep. That right there speaks volumes to how important the human touch is for those animals."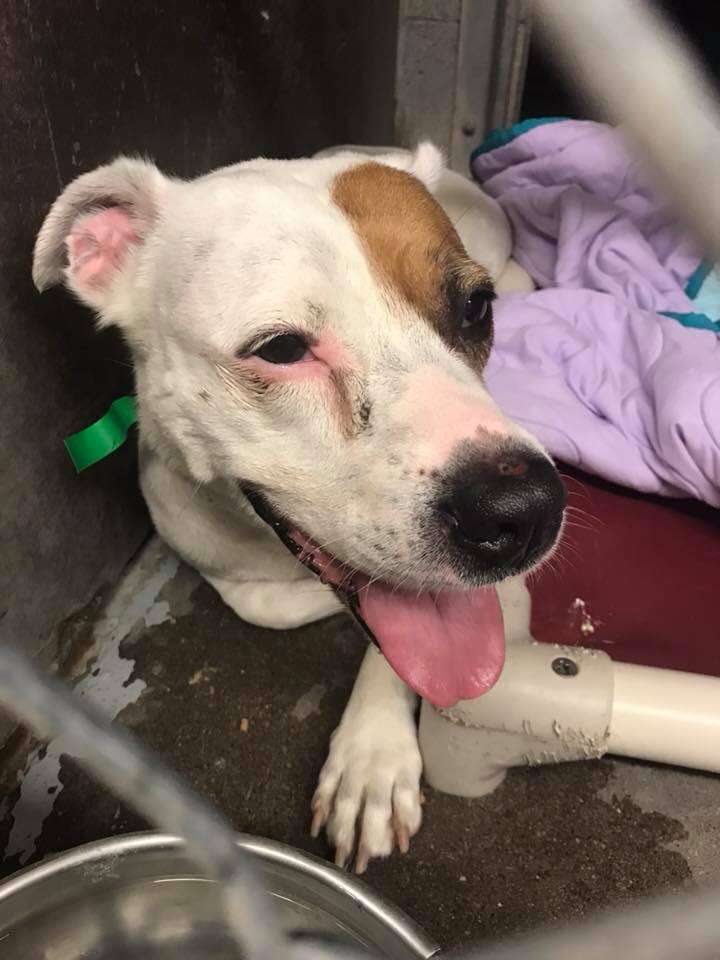 While the shelter normally permits volunteers to walk and play with the dogs, the staff realized their kennels were the safest, most secure spots for the dogs to be that evening. Fireworks can often trigger a flight response in dogs, so after 7 p.m., each pup was settled into their kennel for the night.
"We also had volunteers walking around spraying a bit of lavender oil [which promotes relaxation], and had classical music playing through the speakers," Santiago said. "All of those things, in combination with the volunteers, really helped."
While Santiago admits the "Calming Canines" event was somewhat of an experiment, there's no doubt the shelter will be employing the same routine for next July 4th, and on New Year's Eve.
In addition to helping the dogs feel more comfortable, Santiago hopes the event also helped some of the pups potentially meet their new forever families in the process.
He also stressed the importance of microchipping for pet owners, in case your dog flees home due to fear of fireworks. The shelter has unfortunately already received many calls from frantic families trying to reunite with their lost dogs who ran away on Wednesday night.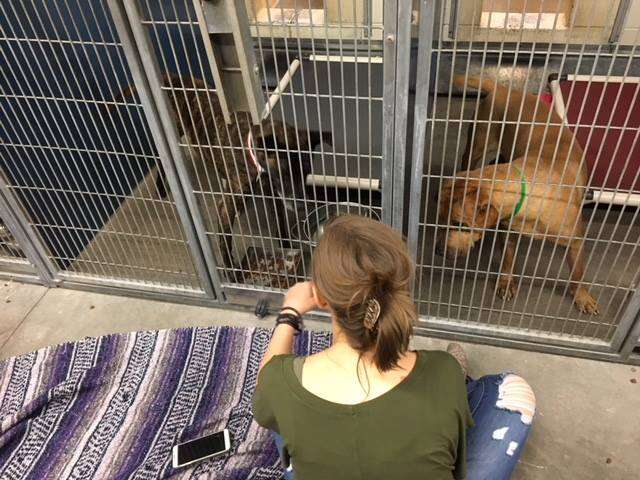 "We're so grateful to the community for their help with this," Santiago said. "They've proven that when we put the call out, they'll step forward time and time again. We're hopeful that those who showed up to do this will be encouraged to volunteer throughout the year, and were also inspired to adopt."
Thinking about adopting? Then meet Dodo Adoptbot, an interactive guide for new pet parents. Get
started on Facebook Messenger
or text HOME to 38349.