Chonky Shelter Cats Are Still Looking For A Christmas Miracle
It's not too late to give them the home they deserve ❤️️
Lady Fluffernutter and Chunk Norris were surrendered to ACCT Philly a week before Christmas, after their owner was no longer able to provide the care they needed. Both cats had several health issues that needed to be addressed — on top of the fact that they also weigh about 22 pounds each.
Everyone at the shelter was shocked to see two cats who were both so big, but almost immediately, they noticed that these 2-year-old chunky siblings are very close and hate being apart even for a short amount of time.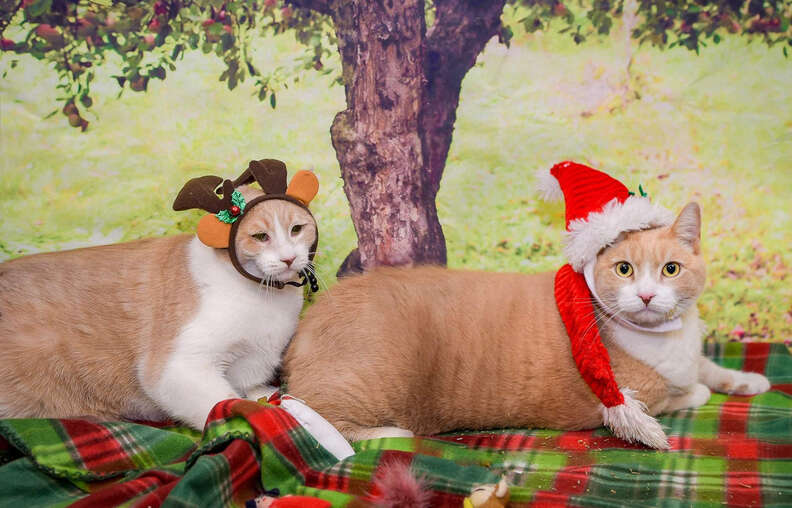 "Initially, upon intake, they had to be separated because our intake space just isn't big enough for there to be two cats of their stature in the same cage," Blake Martin, who works at ACCT Philly, told The Dodo. "They both were so sad. Lady Fluffernutter is much more outgoing but was lost without her brother and Chunk was so sad without his sister. After they were able to be checked in they got reunited in a large kennel. They are doing much better together, though he is still a bit scared in the shelter."
Even though both cats were a little nervous after having to leave their home so suddenly, being together calmed them down so much, and their new shelter friends all knew they needed to try their hardest to make sure they ended up getting adopted into a new home together.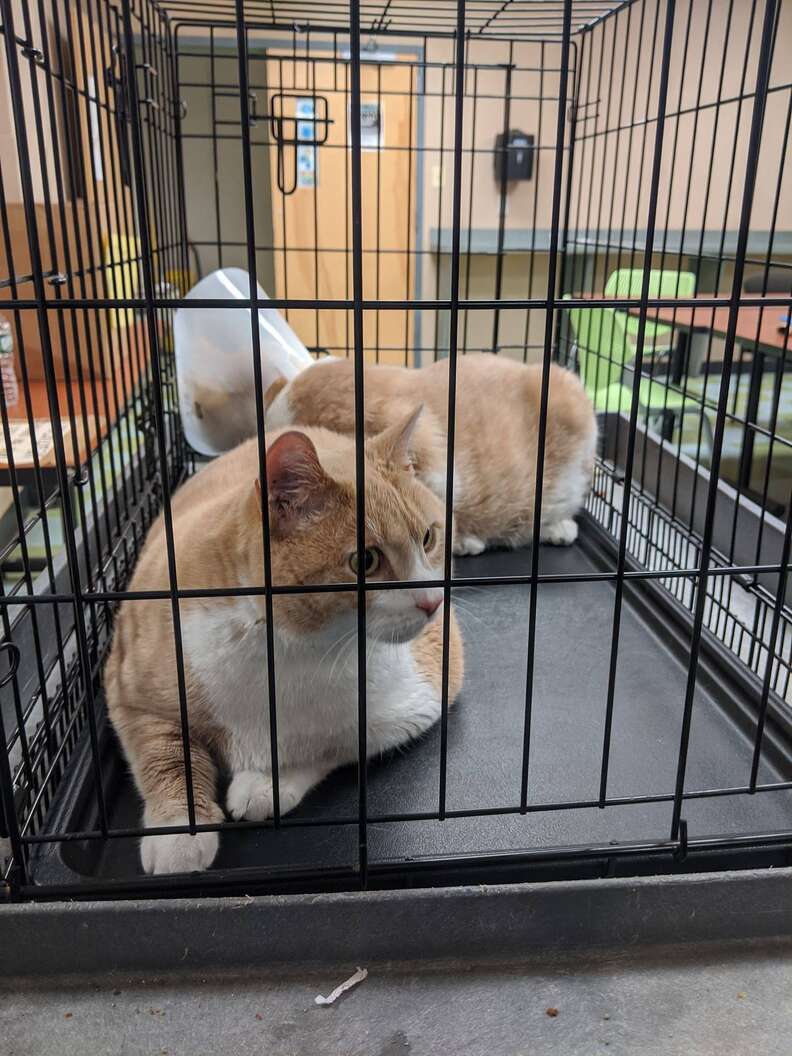 Unfortunately, the siblings' combined health issues meant a lot of expensive vet care was needed to get them into better shape, but luckily, local nonprofit Philadoptables stepped in to help cover the costs. Art City Vets also helped out by offering a major discount. Everyone was eager to help get the chunky brother and sister healthy and happy again, so they could start the process of finding a forever home.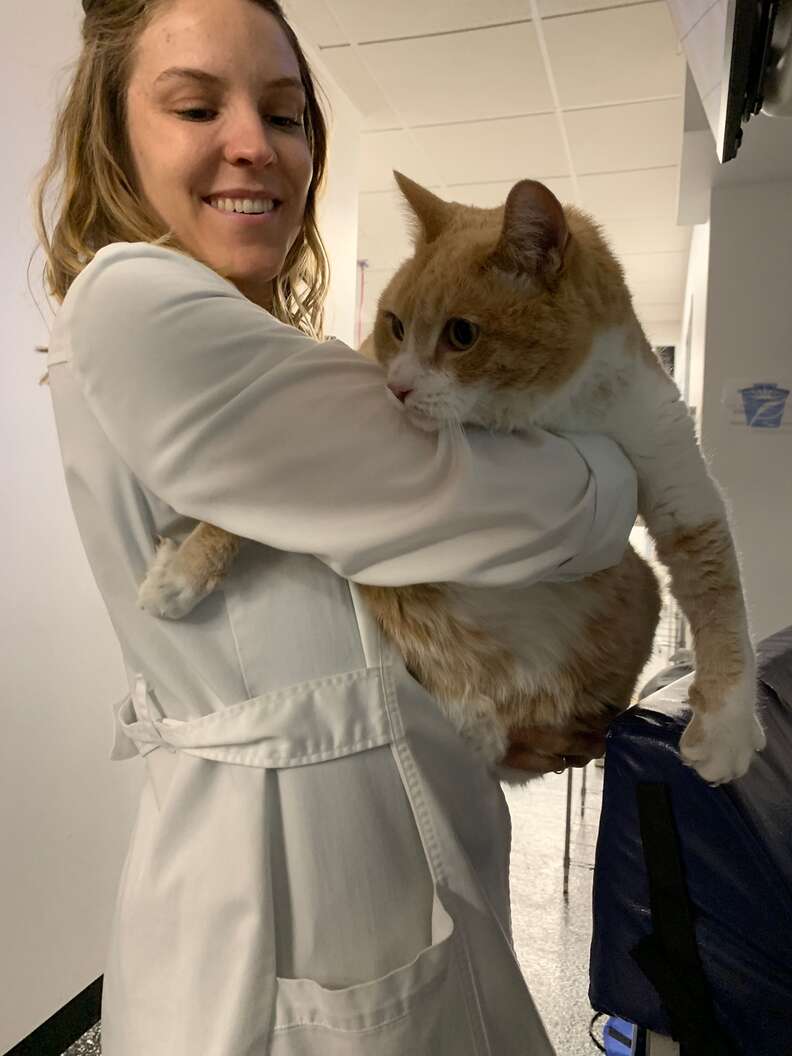 After Chunk had a minor surgery on his eye, he and Lady were ready to head off to a foster home together and are now settling in wonderfully. As they come out of their shells more and more each day, their personalities are starting to shine through, and there's no doubt they'll make the best additions to any loving family.
"They are a little shy at first but so sweet," Martin said.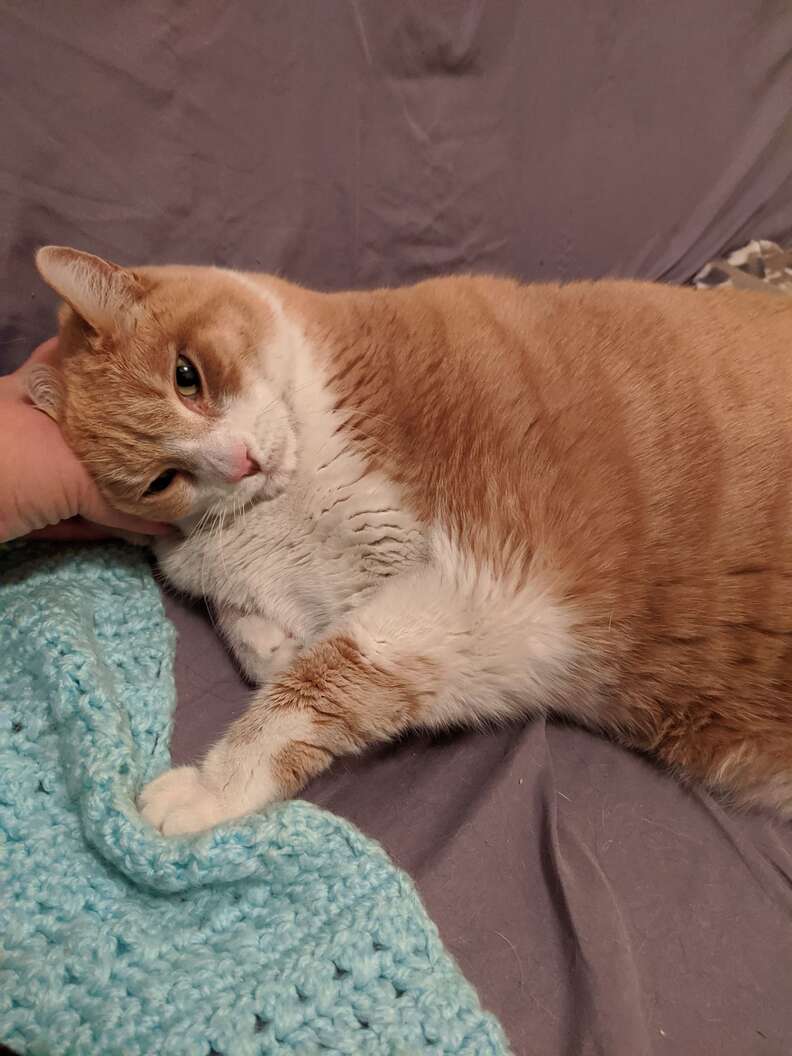 Lady and Chunk are looking for a home with lots of space where they can decompress after everything they've been through, with a family who understands their needs and is willing to help them on their weight loss journey. The two chubby cats have so much love to give, and can't wait to meet their future forever family.
If you're interested in adopting these siblings, you can
contact ACCT Philly
for more information.