Two Huge Chonky Cats Turn Up At Shelter Around The Same Time
They both need a home for the holidays 🎄🐱
Normally, if a shelter has even one chunky cat who weighs over 20 pounds, it's a big deal. People love chubby cats embarking on an adorable weight loss journey, and they always get a lot of attention. It doesn't happen very often, though — so it was a bit of a shock when ACCT Philly recently took in not one, but two huge, chubby cats.
Lizzo and Danny Blubber are about the same age, and arrived at the shelter around the same time. Lizzo was found living on the streets as a stray, and Danny Blubber was surrendered after having been with a family for only 24 hours. Both cats weigh more than 20 pounds — but their similarities stop there.
"Lizzo is a bit more shy but will meow to solicit attention, and Danny is a ham," Blake Martin, who works at ACCT Philly, told The Dodo. "He will flop over and rub all over you and headbutt you for attention."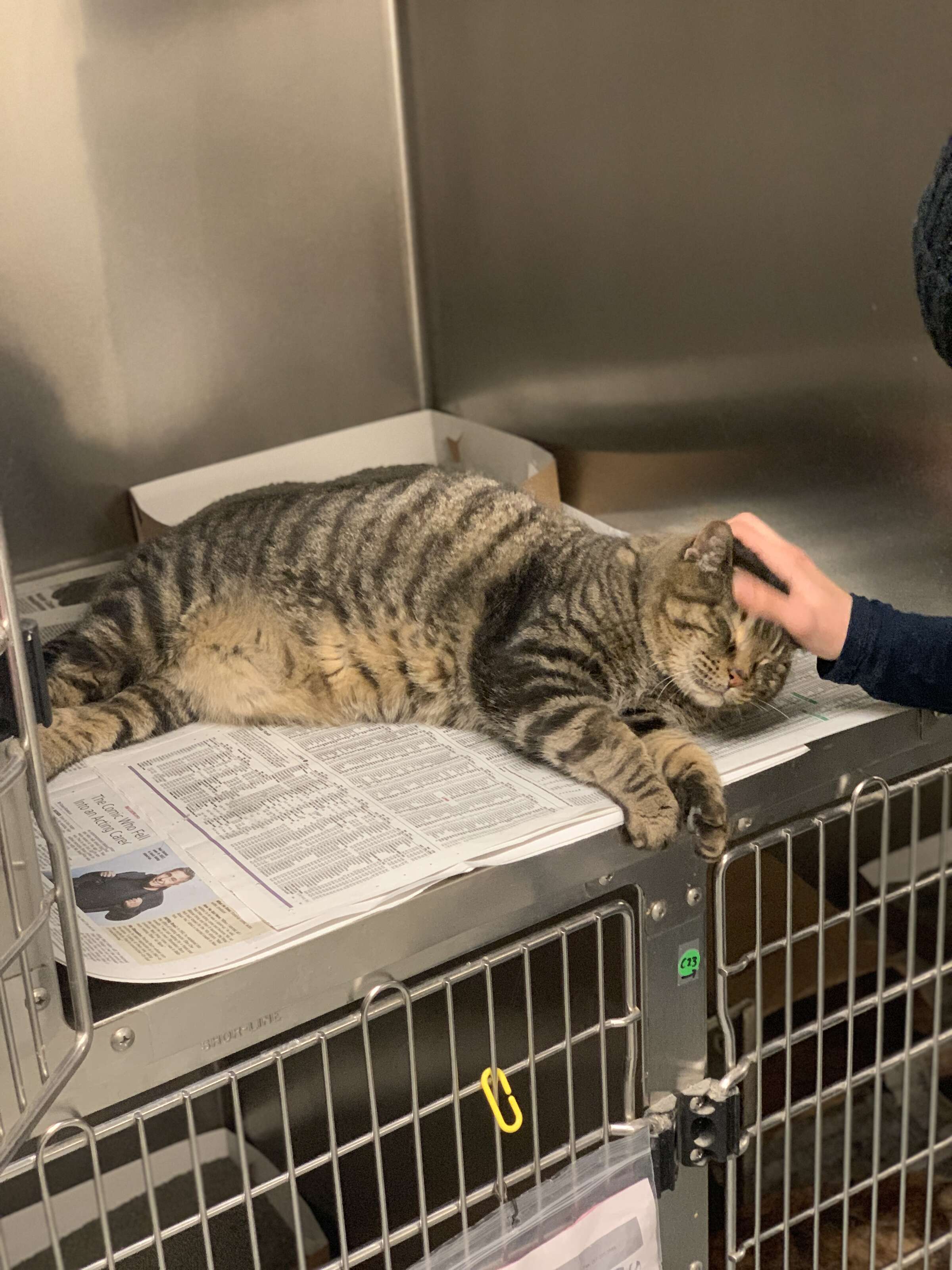 Lizzo mostly likes to hang out in her kennel, getting used to her surroundings …
… while Danny loves to be cuddled up in someone's arms — all 20-plus pounds of him!
While the two cats are very different, they're both absolutely adorable and would love to find forever homes in time for the holidays. Even though their chubbiness is too cute, they'll need to find families who can help them lose a little weight so they can be healthy and happy for many years to come.
For now, though, everyone at the shelter is having the best time getting to know the two chonks.
"They are doing pretty well," Martin said. "People LOVE chunky cats, though they do need to lose some weight. We get some chunkys occasionally but having two at the same time is unexpected."
If you're interested in adopting Lizzo or Danny Blubber, you can
contact ACCT Philly
for more information.