Shelter Gives Dogs Their Very Own Armchairs To Make Them Feel At Home
They've become so much more confident — especially the pups who were nervous ❤️
No matter who's working in the office at Knox County Humane Society in Illinois, Buster the dog always manages to steal their seats.
Whether they're doing paperwork or making phone calls, staff members are constantly trapped in their chairs by the large pit bull, who's very persistent about cuddling and peeking over their shoulders. When they get up, he fully claims the chair as his own.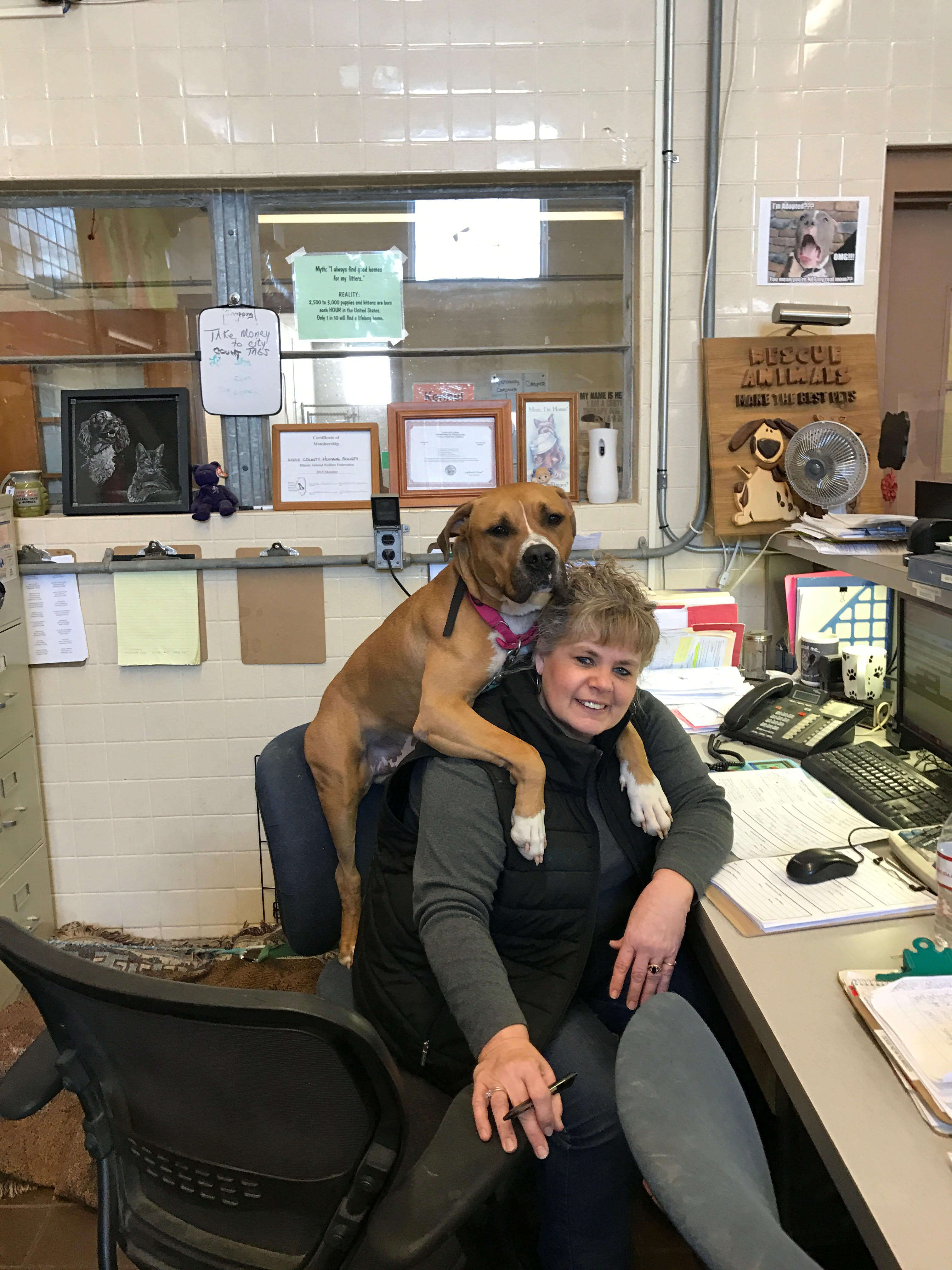 "He really enjoys being with us up in the office," Erin Buckmaster, shelter director, told The Dodo. "One day a local mechanic donated some office chairs to us so we decided we'd give one to Buster. He refused to give it up after that."
Buster loves hanging out on his new chair so much, in fact, that Buckmaster thought some of the other dogs might enjoy having one, too.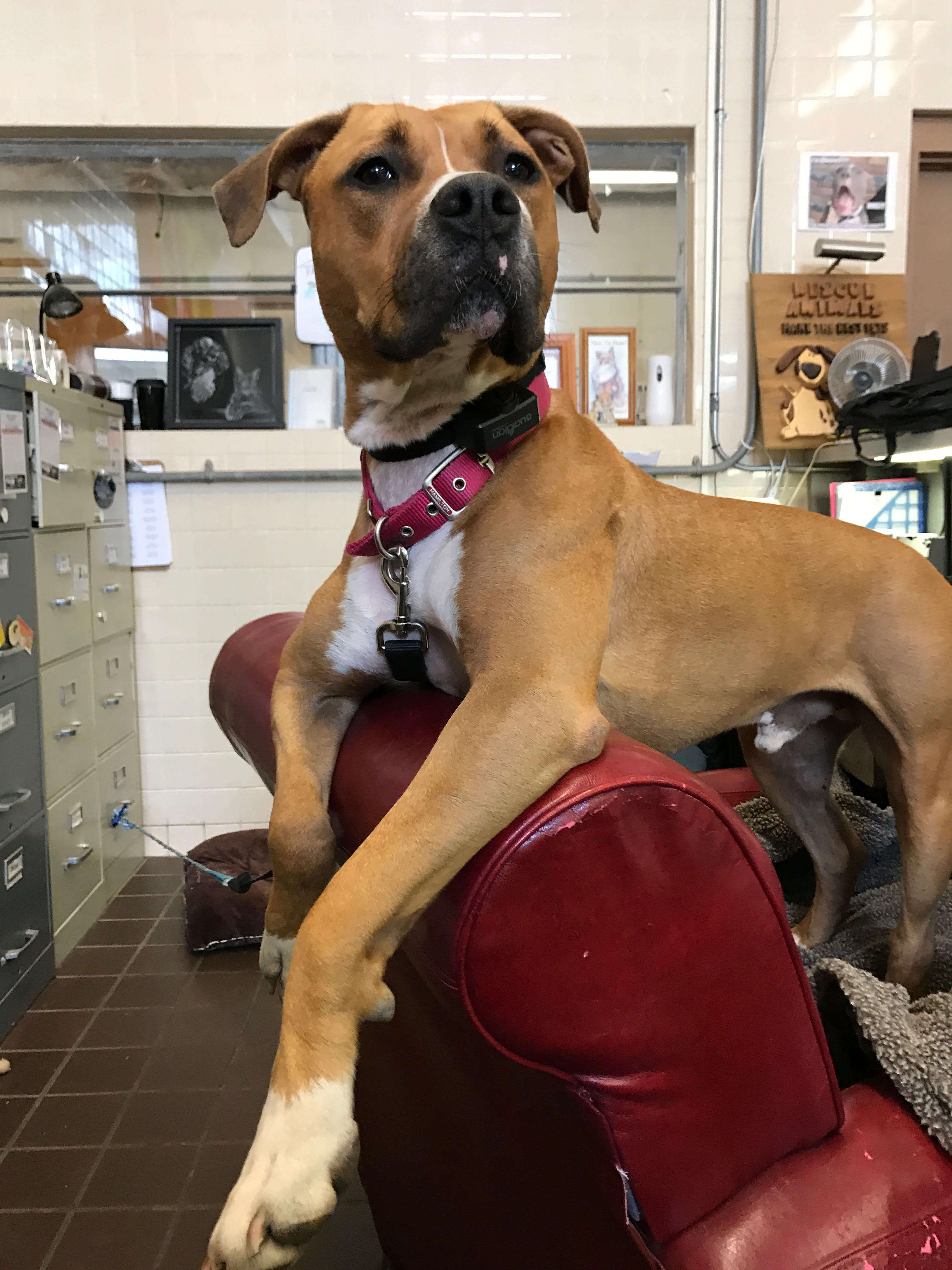 "After seeing how much he liked it, I thought, 'All of the dogs here deserve to have a chair,'" Buckmaster said. "People are always trying to get rid of old recliners they don't need anymore, so I figured it would be a simple thing to start."
After news spread that the shelter was looking for armchairs, donations started rolling in — and already 10 dogs are lounging happily on their very own chairs.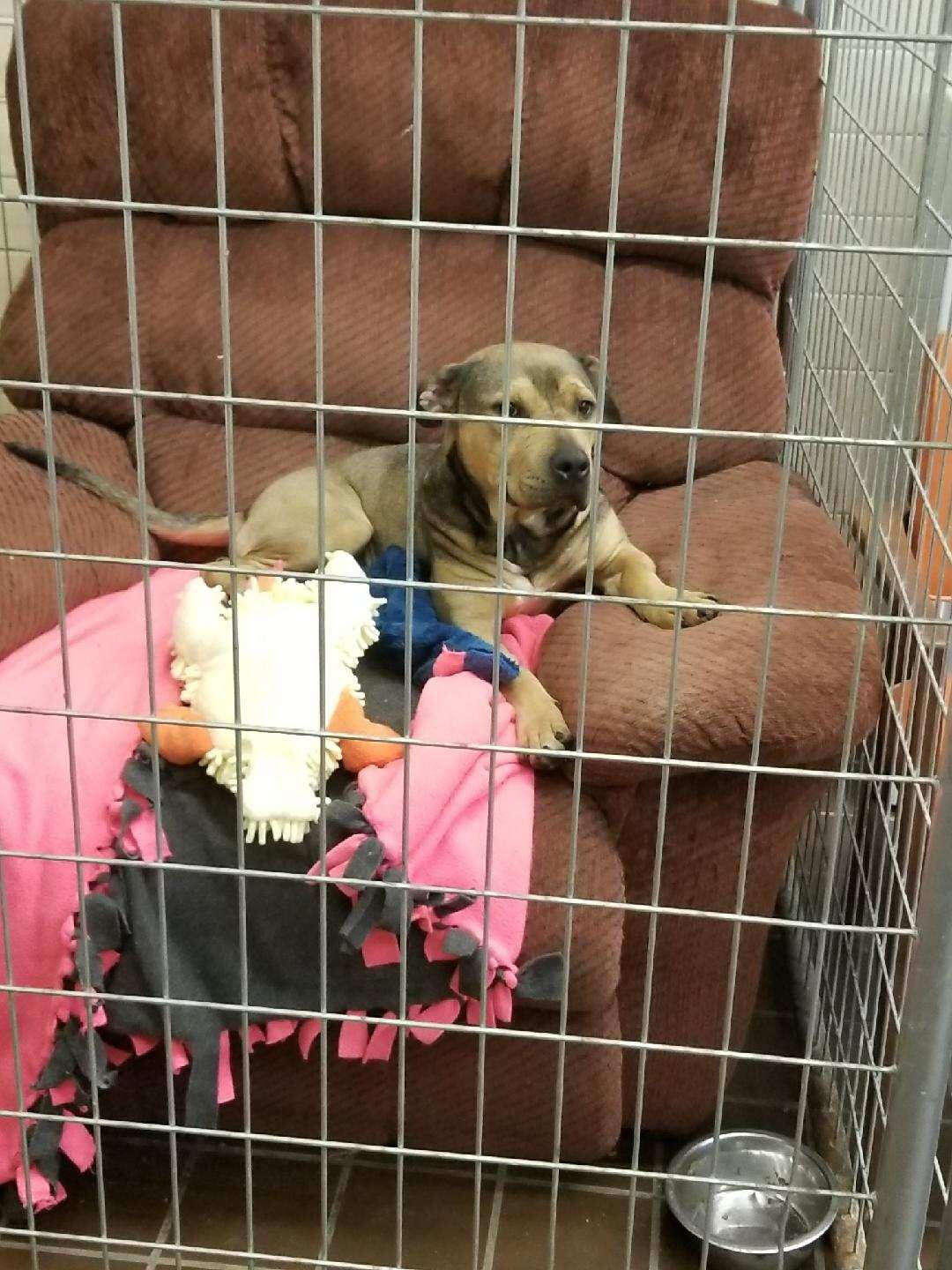 When they aren't outside playing or going for walks, the dogs love hopping into the cushions for a nap with a fuzzy blanket in their kennels. Although some of the chairs are a bit worn out, the dogs don't seem to mind one bit.
"I think having a chair in the kennel really help give the dogs more of a home setting while they're here," Buckmaster said. "It's especially helped one of our dogs, Mickey, with his stress levels. He's been here about a year — the longest out of everyone. It's given him a lot more security."
A video of the dogs in their chairs recently went viral on Facebook, which makes Buckmaster hopeful that other shelters try it out — and that her own shelter's dogs will be brought into the spotlight.
"Most of our dogs are bully breeds, which can have a hard time being placed," Buckmaster said. "They're all wonderful dogs. They just need a chance."
Since the chairs are all previously owned, they're thrown away if the dogs end up tearing the cushions. Luckily, there are plenty more being donated each day.
As the armchair idea continues to circulate, Buckmaster hopes the cuddly photos of the dogs will encourage people to come by to meet them.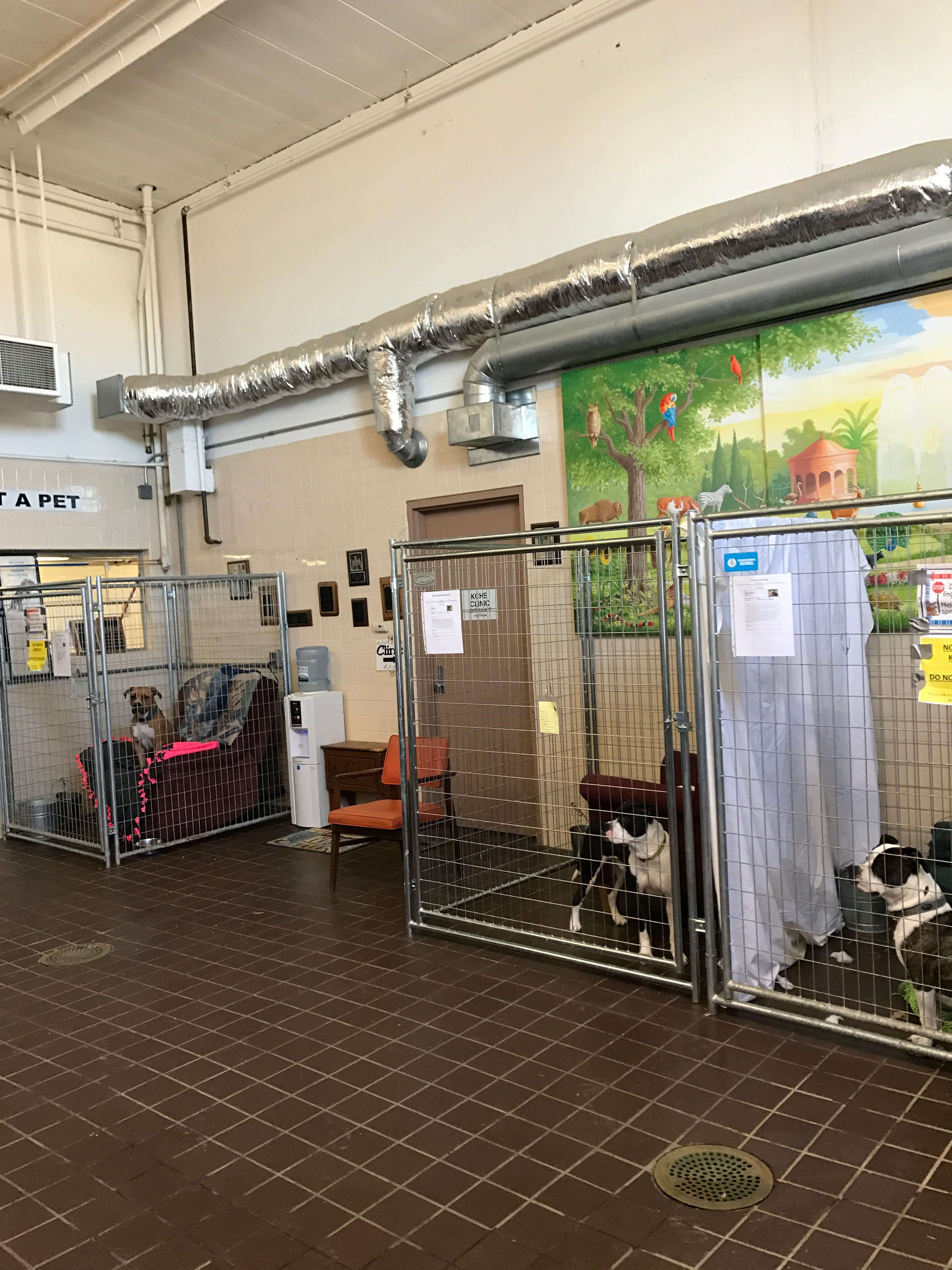 "That's our biggest goal," Buckmaster said. "There's always another pet coming through those doors who will need a chair, too."