Shelter Dog Who Was Already Being Put Down Gets A Second Chance
"They'd given him the injection and knocked him out."
When Candace Scheirer saw a picture of a dog named Tiny in an email from Animal Care and Control Team of Philadelphia (ACCT), she was smitten. She knew she wanted to help him.
"You had to notice him," Scheirer told The Dodo. "He had the most adorable face. So I had emailed [ACCT] and asked to do a dog meet with him."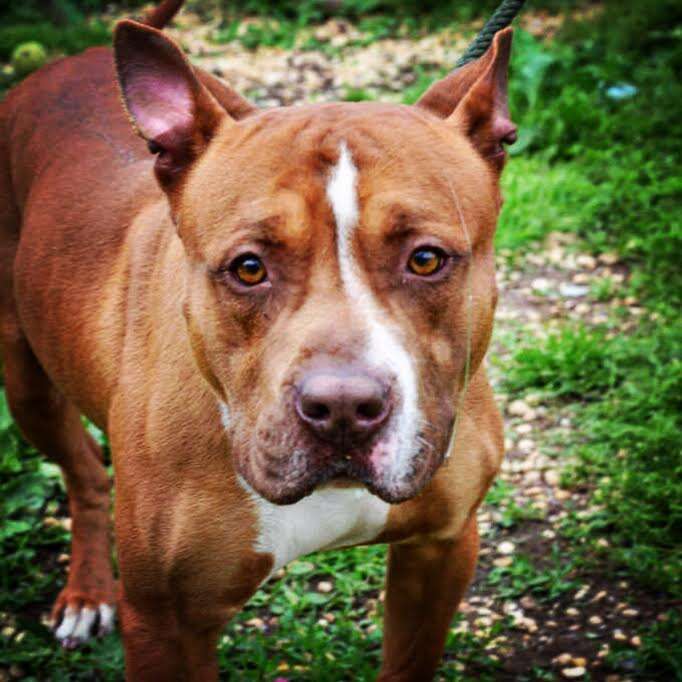 Tiny was actually scheduled to be euthanized in just a few days, so Scheirer, who is the president of Noah's Ark Rescue Project and Sanctuary (NARPS), knew she had to act quickly.
"I got a phone call from the lifesaving staff [at ACCT], saying that Tiny is still there, but he is declining and he's not doing well," Scheirer said. "I said, 'OK, I'm working on trying to find an exit plan for him. I do want him — I'm working on it.'"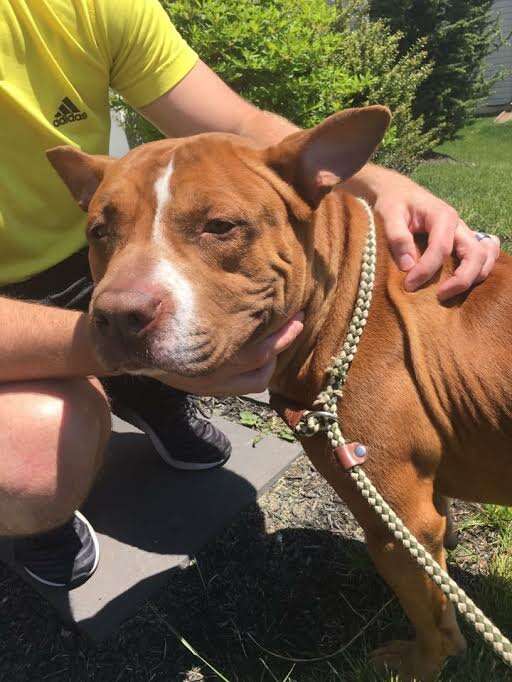 But confusion ensued, and on the day that Scheirer sent a volunteer to pick Tiny up, the ACCT staff had already started the euthanasia process.
"When she [the volunteer] got there, they actually told her that he was dead or would soon be dead," Scheirer said. "They wouldn't let her near the kennel, or even within eyesight of the kennel."
As it turned out, Tiny wasn't dead yet, but the shelter staff had administered the first injection, a heavy pre-euthanasia tranquilizer.
"They'd given him the injection and knocked him out," Scheirer said.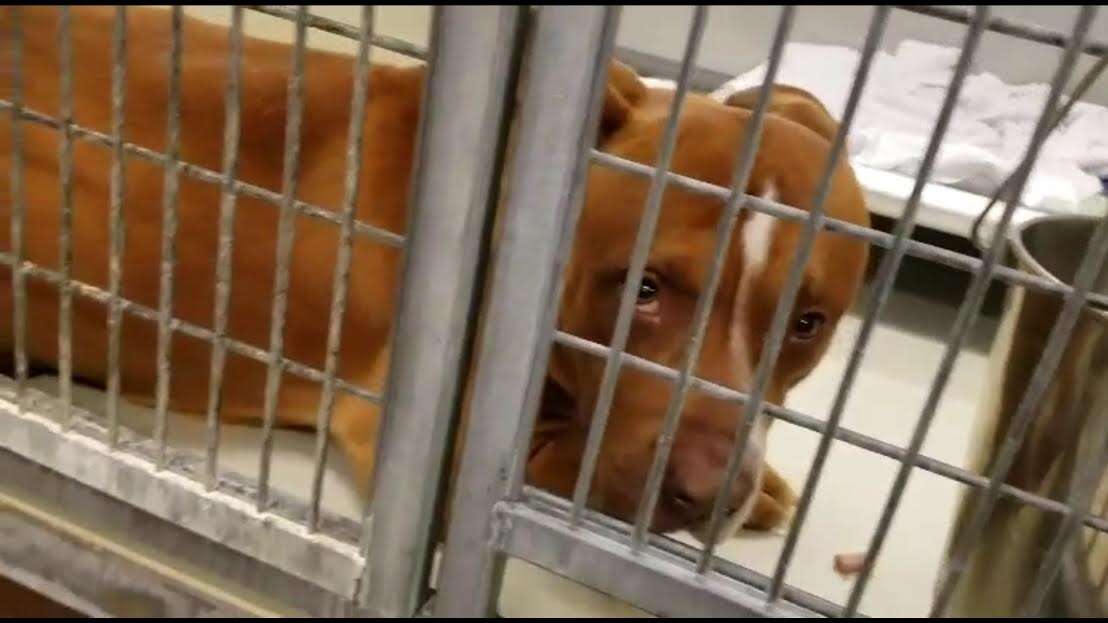 Luckily, Scheirer had by then gotten on the phone and told the ACCT staff that she still wanted him — sedated or not — and the volunteer was able to get Tiny, take him out of the shelter and transport him to a temporary foster home.
'The rest of the day, he was pretty out of it," Scheirer said. "He was pretty much unconscious."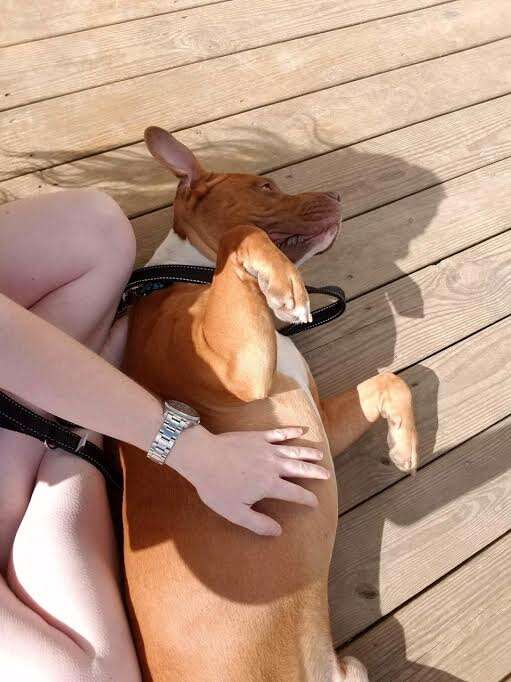 While Scheirer isn't sure exactly what drug the ACCT staff gave Tiny, his release papers warned of possible side effects.
"Given sedation, dog is at risk for vomiting, aspiration, decreased heart rate, decreased respiratory rate and dysphoria when rousing from sedation," the paper said. "Veterinary staff recommends two individuals be present to transport the dog, to allow for appropriate monitoring."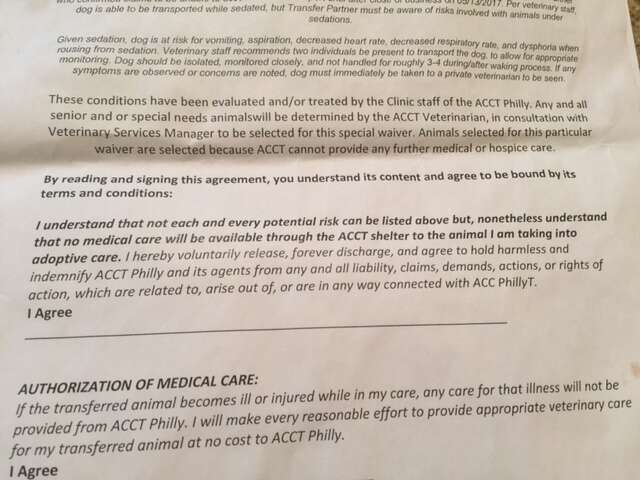 Thankfully, Tiny was fine and healthy when he woke up, and he settled right into his foster home.
"He's a total love," Scheirer said. "He's been doing fantastic. He's very happy-go-lucky. There's pictures of him with a little toddler hugging him, him running around playing with balls in the yard."
Then, last week, Tiny was officially adopted by Andrew and Jessica Benvenuto.
"We'd be been looking for a dog for a few weeks, and he just seemed like the perfect one," Andrew Benvenuto told The Dodo. "So we decided to go ahead with it."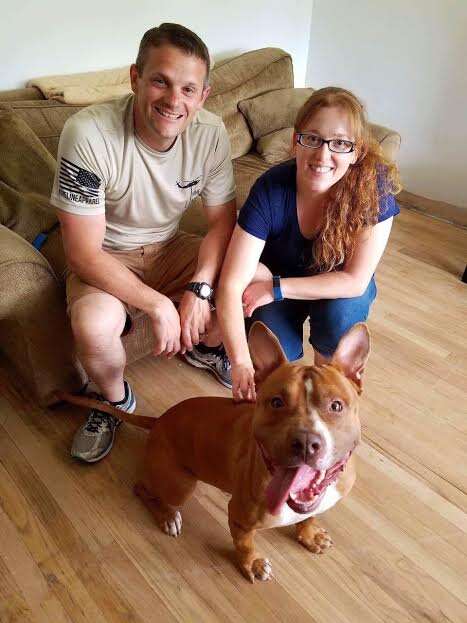 "He's definitely a lover," Benvenuto added. "He settled right in."
The staff from ACCT are also very pleased that Tiny was saved — and that he found a home.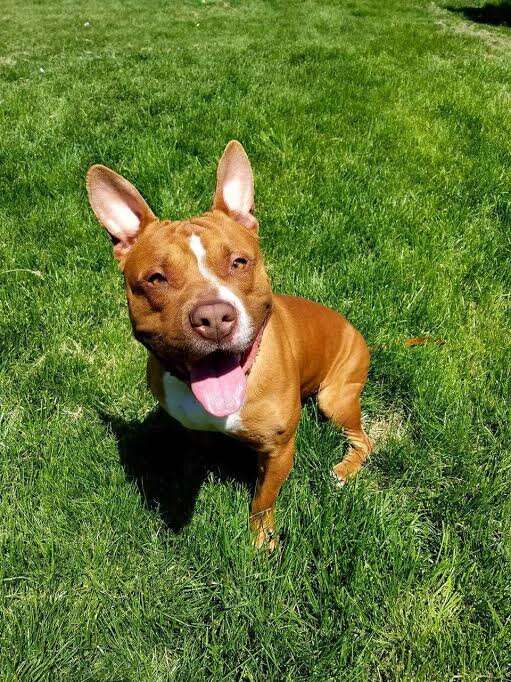 "As an open-intake organization with a high annual intake, ACCT Philly's resources are extremely limited and Tiny needed more than we could provide him in a shelter setting," a spokesperson for ACCT told The Dodo. "Thankfully, NARPS has the necessary resources to give him a second chance and we are very grateful they were able to save him."
"It's nothing short of a miracle that that dog is alive today," Scheirer said. "The icing on the cake is that he ended up being every bit as fantastic as we hoped he would be — and found his forever home just six days after his daunting save. We could not be happier for Tiny and his new adopters."