Shelter Dog Has Watched 134 Other Dogs Get Adopted While He's Still Waiting
"We're not really sure why Sam has been overlooked for so long."
After his family's circumstances changed and they could no longer care for him, Sam was surrendered to the RSPCA's South Godstone shelter. Despite being a senior dog, everyone at the shelter was confident that Sam's sweet personality and adorable face would help him get adopted quickly.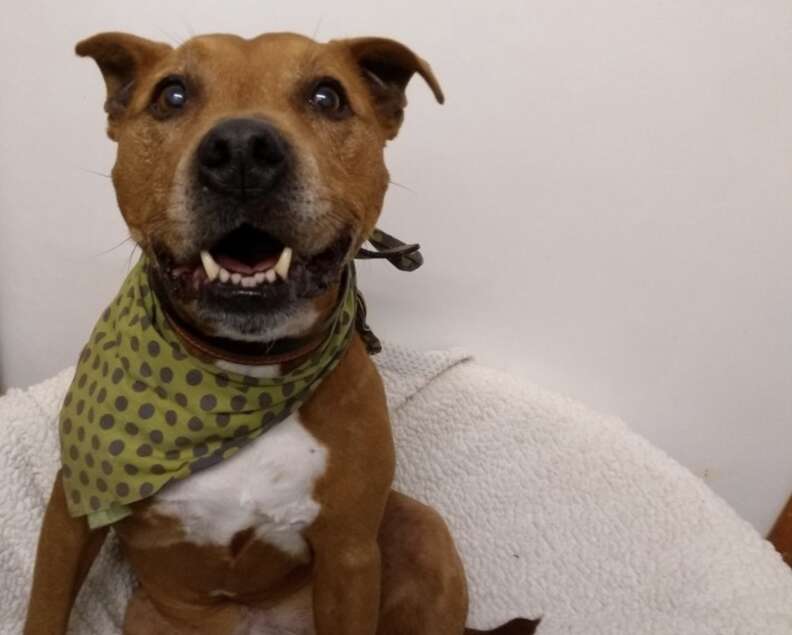 Unfortunately, it's now been a year since Sam arrived at the shelter, and somehow, he's still waiting for his forever family to find him. Since arriving at the shelter, 134 other dogs have found their homes, and no one at the shelter can figure out why Sam hasn't.
"Poor Sam has waited a whopping 365 days to find a home — that's a whole year of watching other dogs in the kennels around him be snapped up and find their forever homes," Emily Jefferson, an animal care assistant at RSPCA South Godstone, said in a press release. "We're not really sure why Sam has been overlooked for so long. He's incredibly friendly and loves fuss but he really does need time away from kennel life. He enjoys a bit of calm, peace and quiet where he can relax and just enjoy being a dog."
The 13-year-old dog is still incredibly young at heart, and enjoys running around and playing outside as well as curling up and snuggling with his favorite people. He's as sweet as can be and would make the perfect dog for the right family, and all of his friends at the shelter are determined to help him find them.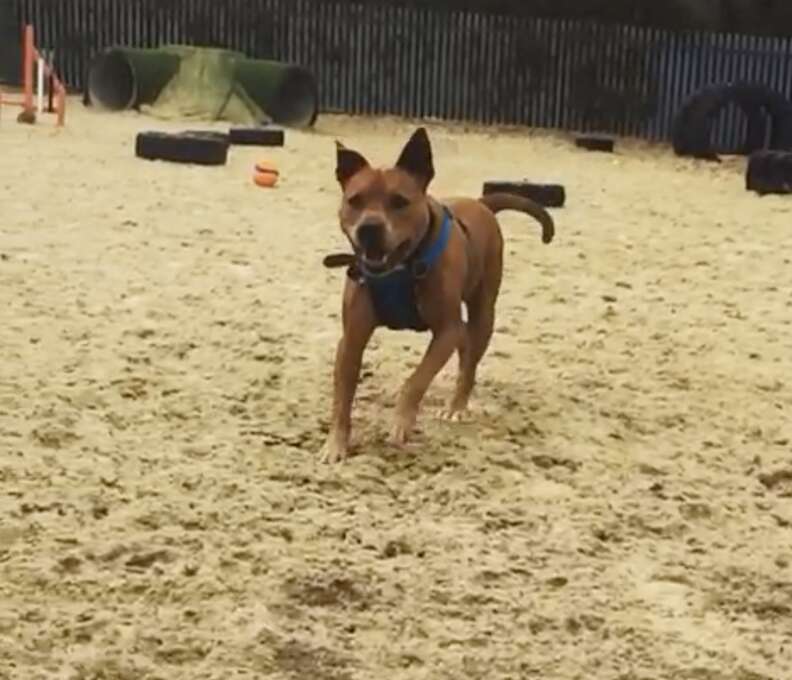 In order to help Sam find his forever home, staffers at RSPCA South Godstone have been posting about him on social media like crazy, hoping that someone will notice him and realize that he's meant to be their dog. They even did a photo shoot in honor of his one-year anniversary with the shelter, where he got a cake and was photographed with his "packed bags," trying to show just how ready he is to finally find his home.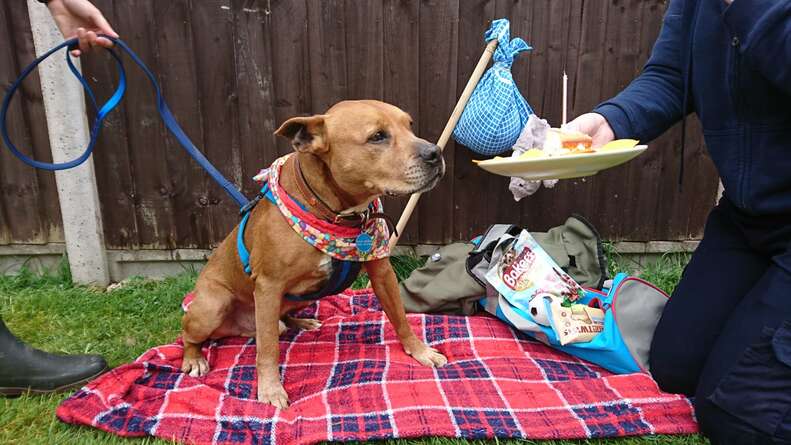 "We marked Sam's one-year anniversary with a doggy cake and now he has packed his bags, ready to go, in the hope someone will rehome him," Jefferson said. "I've also been posting a picture of Sam every day this month asking our supporters and followers to spot him on our walks, or spy him peeking out from the window. He's such a good sport and I really hope this will help him get noticed!"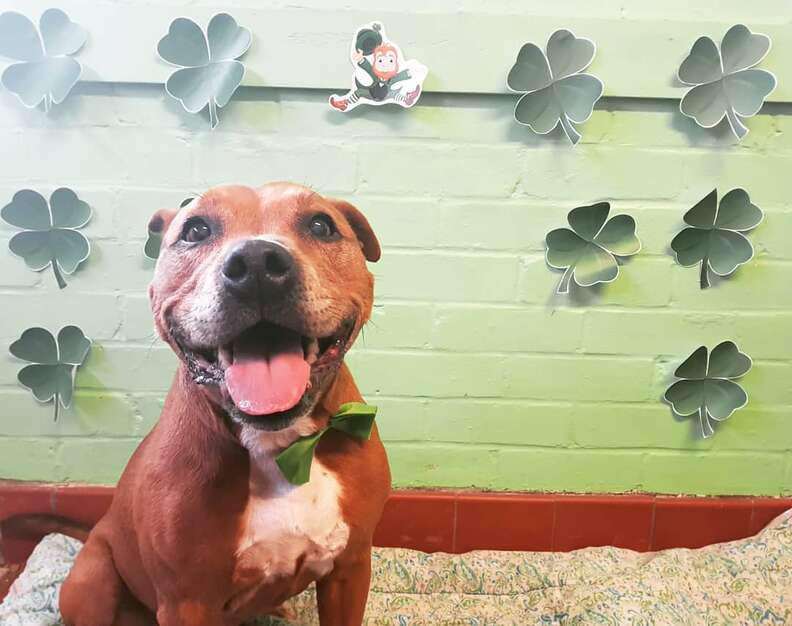 Sam would prefer a quiet home with no children and no other dogs. He's looking for a dedicated and understanding family who is willing to help him overcome some of his fears and anxieties. Other than that, all he needs is love, and in return he'll happily give back all of the love he has.