Shelter Shows Off The Cutest Little Area 51 'Aliens'
"Come storm our shelter" 😂👽
The internet has been buzzing recently about an elaborate plan, originally started as a joke, to storm Area 51 and finally get a glimpse of some "aliens." The Facebook invite that started it all now has over 3.3 million people involved, and since so many people have been joining in on the fun, one animal shelter decided they might as well get in on it, too.
After seeing how much excitement was building over the Area 51 Raid, staff and volunteers at OKC Animal Welfare in Oklahoma City quickly saw it as an excellent opportunity to help some of their residents get adopted.
"We often try to come up with fun ideas to get people engaged on social media," Laura Russo, volunteer coordinator at OKC Animal Welfare, told The Dodo. "The idea to do something with the Area 51 trend was brought up, and our adoption coordinator ran with it."
After selecting three dogs — three-year-old Piper, three-month-old Sam and three-year-old Lady — and a tiny kitten, the shelter proceeded to have the cutest photoshoot ever. They dressed up the animals in adorable foil alien hats, making sure they looked completely Area 51-ready.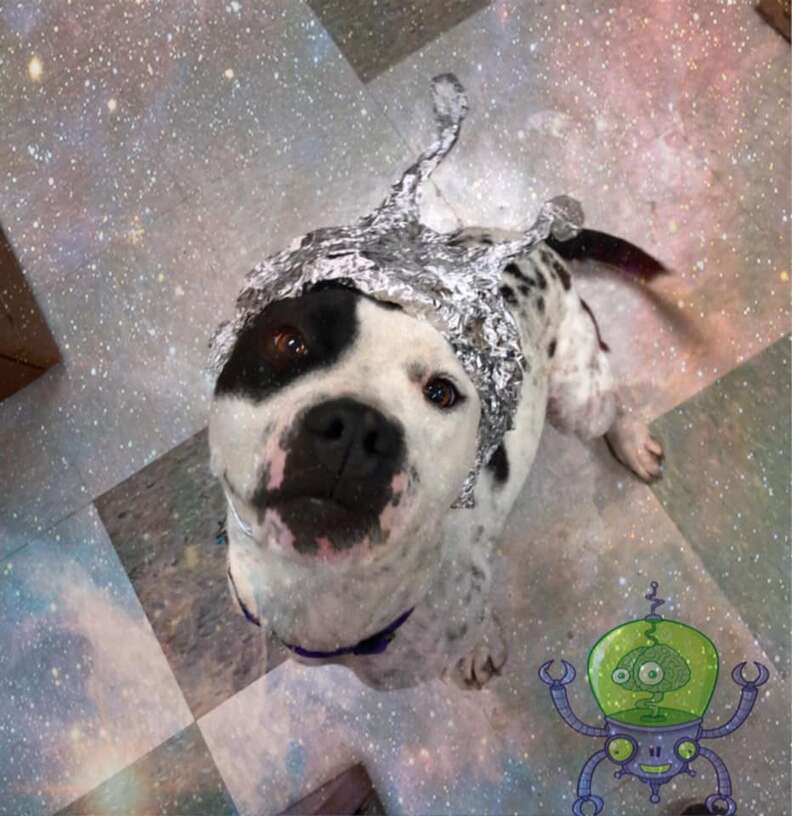 The dogs all had a blast during the photoshoot, eagerly sitting for treats from the adoption coordinator, and tilting their heads adorably in their alien gear. The kitten, however, was a little less enthused.
"The only real trouble she had was with the kitten, who didn't seem to appreciate wearing a foil hat, so she ended up wearing it as a collar instead," Russo said.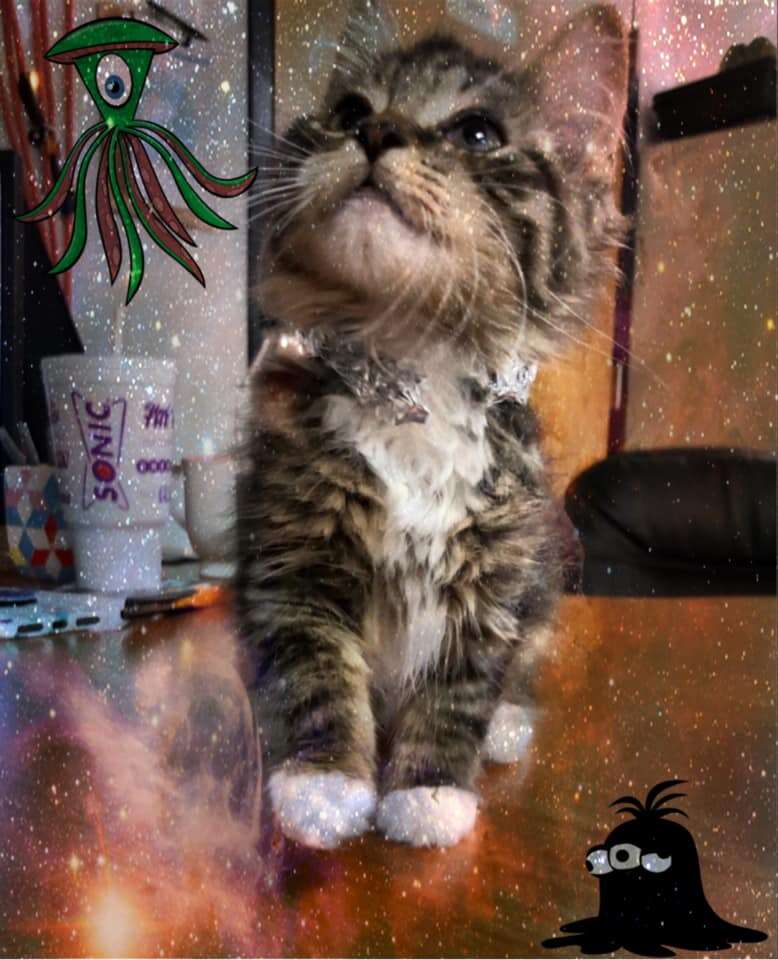 Not wanting to leave anyone out, volunteers also took pictures of all their dogs hanging out in their kennels, complete with a space-themed photo filter.
Everyone at the shelter was absolutely in love with the photos, but of course had no idea how the rest of the world would react. They made the cutest Facebook post that said, "Come storm our shelter … We have great animals ready to protect you from the Area 51 aliens. Adoption isn't that far out of this world! #stormtheshelter" — and to everyone's delight, it quickly went viral.
Not only did the post get shared thousands of times, but it also helped bring people out to the shelter, and got so many deserving dogs and cats into their forever homes.
"The weekend the post went viral we had 56 adoptions, which is fairly high when we're not running a special pricing promotion," Russo said. "Just as importantly, we had an unprecedented amount of interest in our shelter from all over the country."
Apparently, seeing dogs and a kitten dressed up in adorable alien hats was enough for people to remember how awesome shelter animals are, and now so many of them have homes — all thanks to the Area 51 aliens. All of the photoshoot participants found their homes ,too, except for Lady, who's still waiting. With that face though, there's no doubt that she'll be adopted very, very soon.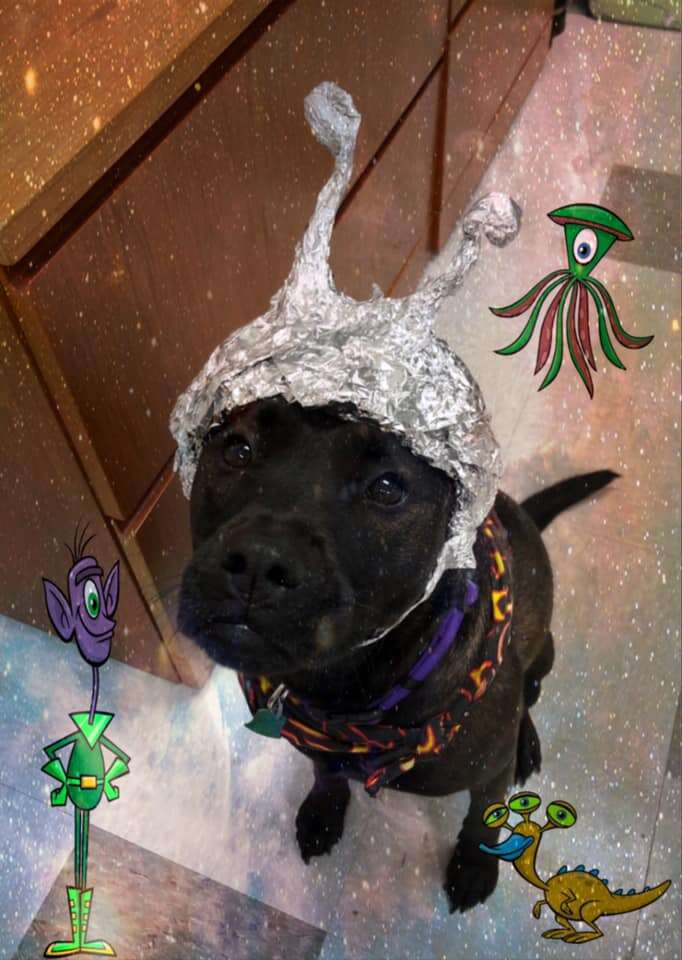 The whole "Storm Area 51" craze might not actually take place, but the effect it's had on shelter animals is very real, and the staff and volunteers at OKC Animal Welfare are hoping to keep the momentum going.
"We hope that the attention the post has received will increase the awareness for shelters everywhere," Russo said. "Hopefully more people will think of adopting from shelters now, regardless of where they live."