Shelter Cat Is Obsessed With Going For Walks In His Stroller
"To make it easier for you, Smucky's happy to get himself into the stroller."
Shelter life has always stressed Smucky out, but he recently found a passion that makes it a little easier to handle — and he's hoping to find a forever family who appreciates that passion just as much as he does.
Smucky was picked up as a stray by Cobb County Animal Control in Marietta, Georgia, and brought to their shelter. They quickly saw how stressed the 6-year-old cat was by shelter life, constantly meowing whenever he was in his kennel, and decided to help him by transferring him to Best Friends Lifesaving Center in Atlanta, where they could help to meet his needs a little better.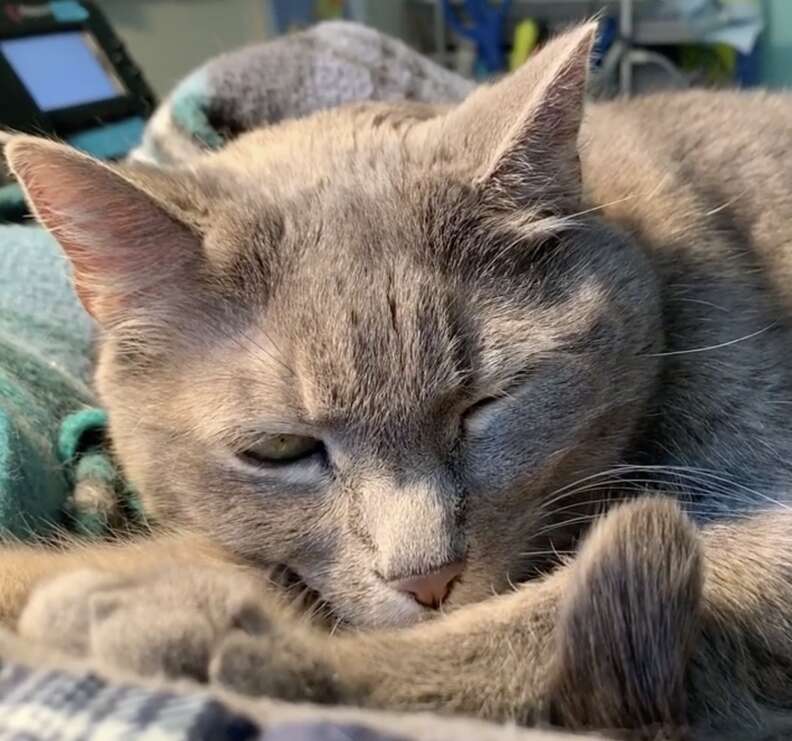 When Smucky first arrived at Best Friends, they assumed that, based on what the shelter told them, he wouldn't be very affectionate or get along well with other cats — but that wasn't the case at all. Smucky just values his space and likes to take it slow when it comes to other cats, and so the staff members at Best Friends decided to house Smucky in the manager's office to give him the peace and quiet he seemed to be craving.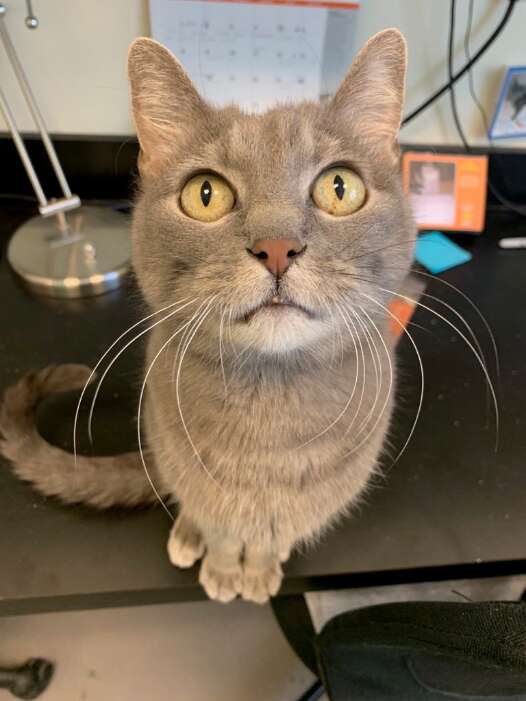 Once Smucky was living in the office and a little less stressed out by shelter life, he completely came out of his shell. He transformed into an incredibly vocal, social cat who is always looking for attention …
… loves to play "hide and seek" …
Smucky's favorite thing in the whole entire world is going for rides in his stroller. He meows at his shelter friends all day long until they finally agree to take him for a walk, and once he's out and about, taking in the world from the safety of his beloved stroller, he's never been happier.
"He patiently waits until he hears someone approaching, then uses his uncanny vocals and hypnotizing stare so that you can't help but say hello to him," Nichole Dandrea, social media community manager at Best Friends Animal Society, told The Dodo. "In Smucky's mind, once you're in, you've committed yourself to a walk in the stroller. To make it easier for you, Smucky's happy to get himself into the stroller."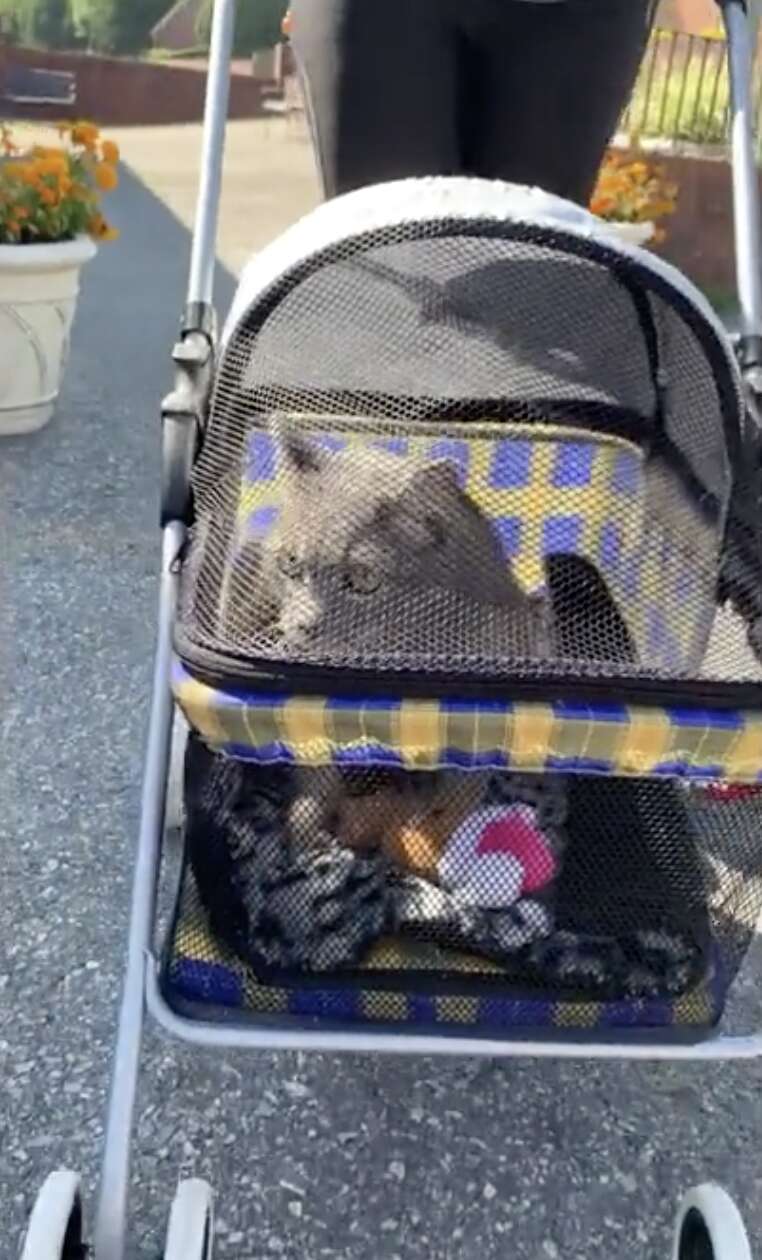 Smucky also loves cuddles and attention from all his favorite humans, of course, but absolutely nothing beats a stroller ride, and he's certainly not shy about making that fact known.
"Once you take him for a walk, Smucky's your friend for life," Dandrea said.
Whoever adopts Smucky absolutely has to take his stroller, too, or Smucky simply isn't going anywhere. His stroller rides help to keep him calm in a sometimes scary and stressful world, and his shelter friends would never want to see that taken away from him.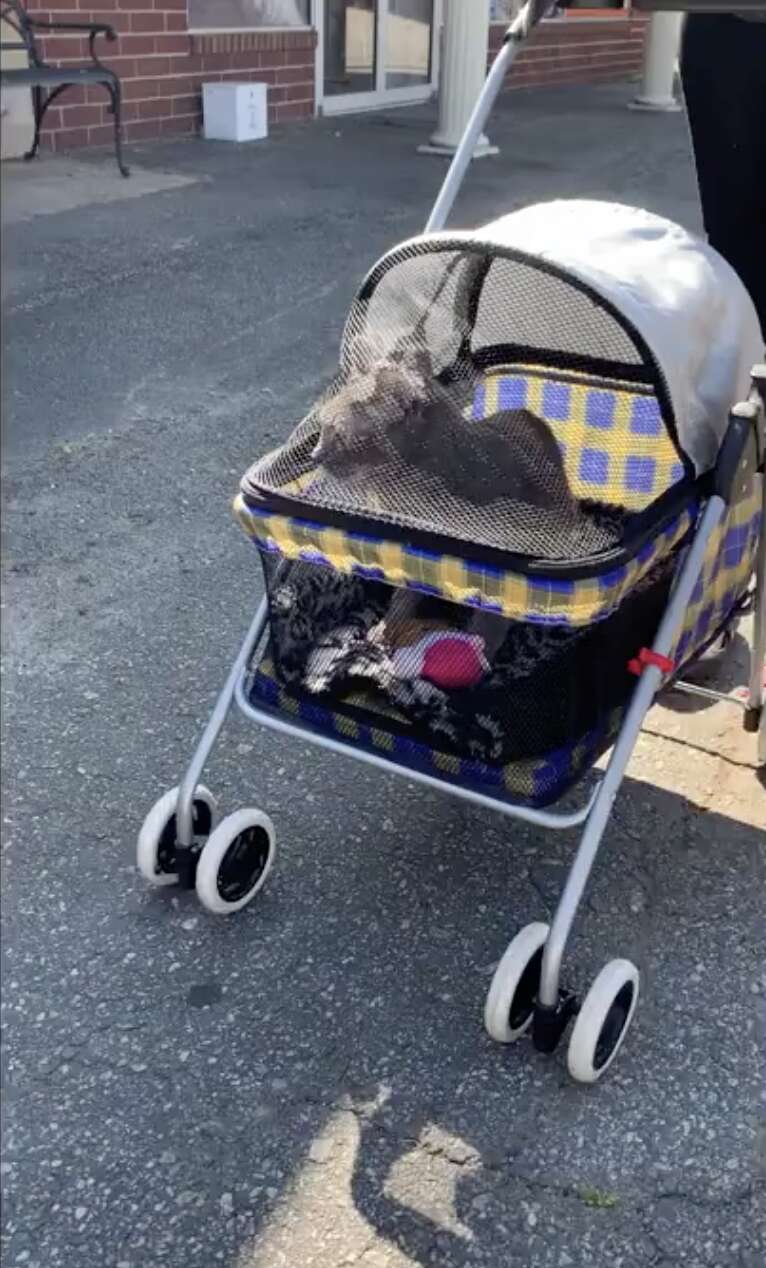 Smucky could live with other cats, but he needs a family who understands that he likes to take things slow and build relationships with new furry friends over time. Other than that, Smucky just wants a family to love him and give him all of the attention he never had before — and of course, take him on the occasional stroller ride.
"Smucky has captured the hearts of staff and volunteers at Best Friends in Atlanta with his quirky personality and silly antics," Dandrea said. "He's looking for a forever someone who appreciates his style. If that's you, prepare yourself for long-night chats, summer evening walks, late-night lap cuddling and lots of entertainment."
If you're interested in adopting Smucky, you can email contactatlanta@bestfriends.org for more information.