Service Dog Visits Disney World With His Mom And Has Cutest Photo Shoot
He got to meet all his favorite characters!
Henry went to live with his mom Jessica Paulsen in early 2017 to be her service dog — and changed her life from the moment he arrived in his new home.
Paulsen has a condition called postural orthostatic tachycardia syndrome (POTS). As her service dog, Henry helps his mom by practicing deep pressure therapy, where he uses his body weight to increase his mom's blood pressure, shortening the length of fainting and nausea episodes. He is also able to retrieve her husband in case of an emergency, pick things up, help out around the house and can even help pull his mom forward so she doesn't have to exert as much energy.
Henry has absolutely helped make his mom's life so much easier, and the pair have been best friends since the day they met. They go absolutely everywhere together, obviously — and one of their favorite places to go is Disney World.
Paulsen and Henry have been to Disney World six times together, and four of those times were to help with Henry's service dog training. They both have a deep love and appreciation for Disney World, and on their most recent trip, they decided to have a little extra fun and brighten everyone's day by doing the absolute cutest photo shoots.
They hung out with Kevin from the movie "Up" …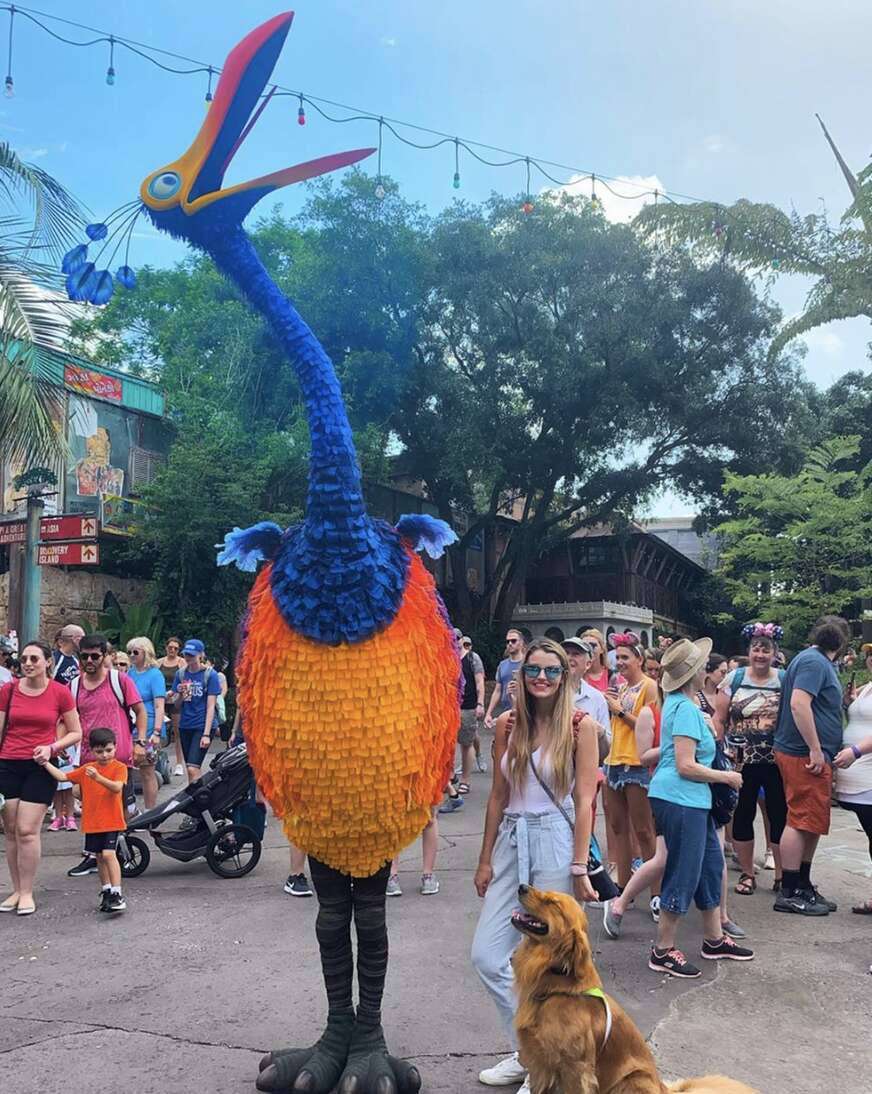 … took a classic castle shot …
… and even got to pose with one of the gorgeous lights from the movie "Tangled."
Henry even got to do some solo photo shoots as well, dressing up in outfits that could make even the most cynical of people crack a smile.
While the pair absolutely love enjoying Disney together and everything the parks have to offer, they also like to use their trips as teaching moments for the various guests sharing the parks with them each day. Not everyone knows exactly how to act around a service dog, and both Paulsen and Henry are always happy to educate anyone who is willing to learn.
"I try to correct people when they say 'You can bring dogs here?' Because for a regular dog, Disney World would be a stressful environment," Paulsen told The Dodo. "It's tough for me to have to tell kids that Henry cannot be pet while he is working. Every once in awhile we do allow pets, and it's a good chance for us to educate kids and their parents about how to interact with working dogs and to never pet without asking."
Henry has come a long way since his first trip to Disney World, and his mom is endlessly proud of him and all the progress he's made with his training.
"When we first came to Disney over a year ago, Henry was way too excited to meet characters; it was cute but it didn't bode well for his training," Paulsen said. "He is still not perfect, but seeing how far he has come when he meets characters makes me so proud."
At the end of a long Disney day, the pair's favorite thing to do is watch the fireworks show — and it always reminds Paulsen of how lucky she is to have Henry, and what a huge impact he's had on her life.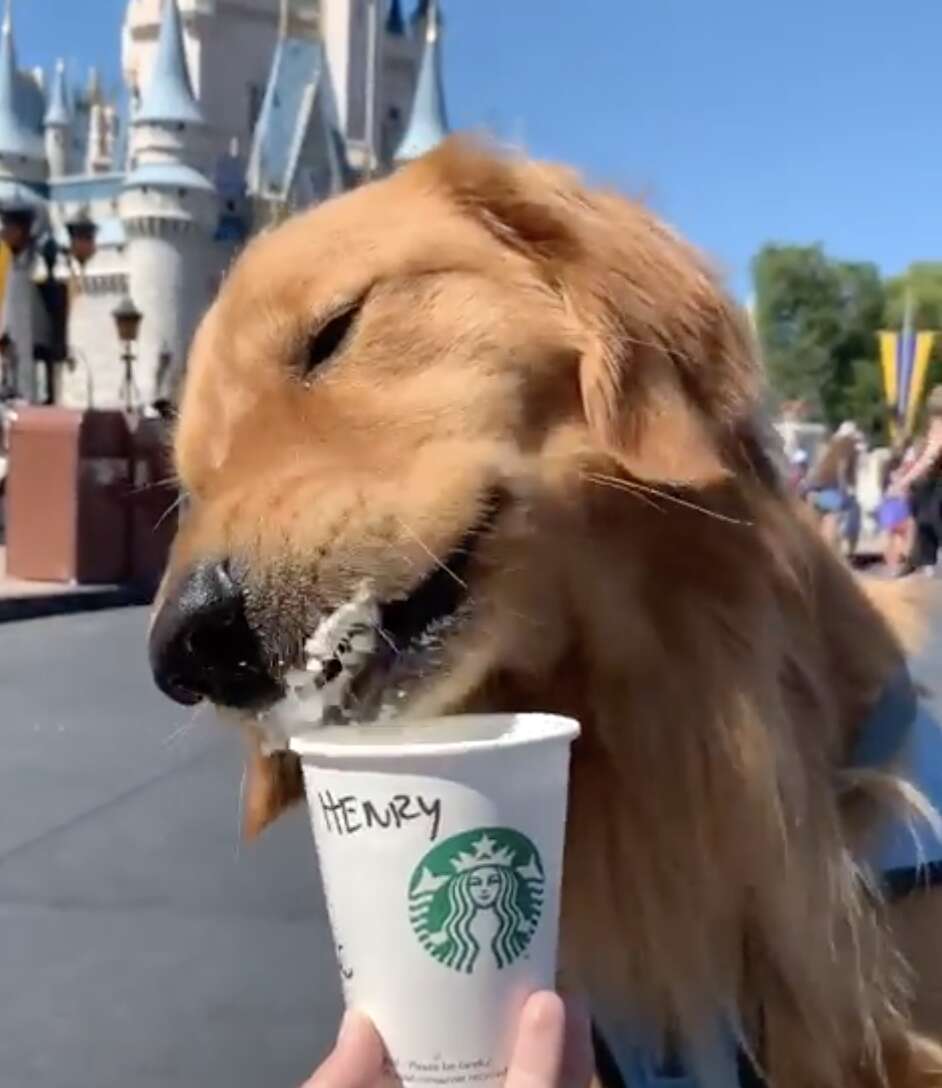 "The show at Magic Kingdom is probably what I look forward to the most because I get to sit there with my best friend laying on my lap and really appreciate what he has given me," Paulsen said. "It probably sounds silly but that show is all about following your dreams and having Henry gave me back the dreams I thought were lost forever. I always cry!"