Shelter Dog Who Can Barely Lift Her Head Asks People Passing By To Pet Her
"She was so raggedy, but her heart was perfect."
John Hwang is a photographer and animal lover who frequently visits shelters across Los Angeles to spend time with animals still waiting for homes. On one of his most recent visits, he met a sweet senior dog who he almost didn't notice — until she noticed him.
Hwang was walking through the Baldwin Park Animal Shelter when he passed by a 10-year-old dog, hunched over in the corner of her enclosure away from the fence, not moving at all. She looked so defeated, and though he felt for her, he assumed she would have no interest in coming over to him.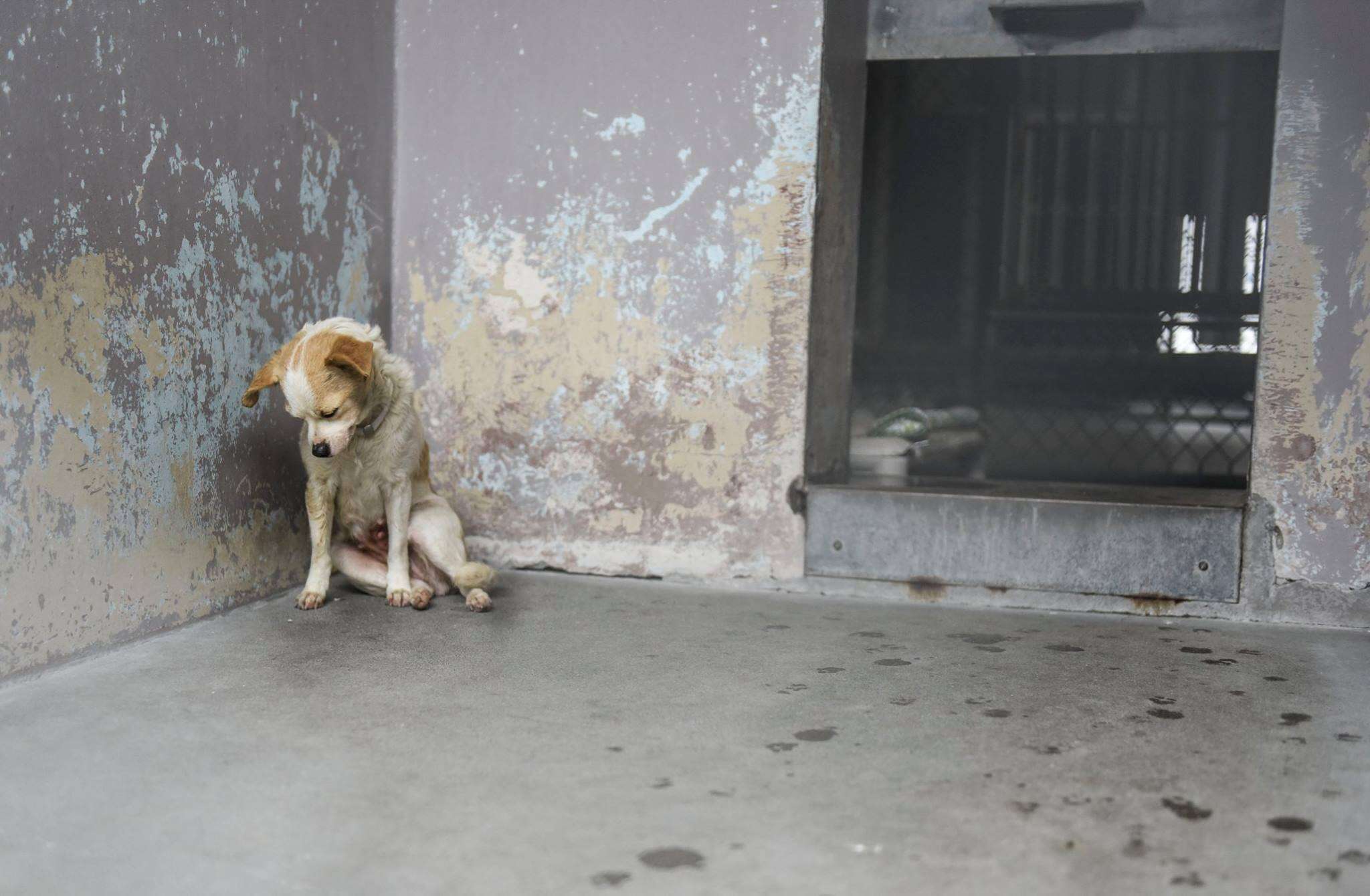 "My initial thought was this dog was timid or depressed and probably wouldn't interact with me," Hwang told The Dodo. "I was surprised when she came right up to me when she saw me."
As soon as she noticed Hawng walking by, the little senior dog came shuffling over to him, and he noticed that she had a slight tremor. It almost looked as if her body wasn't aligned correctly.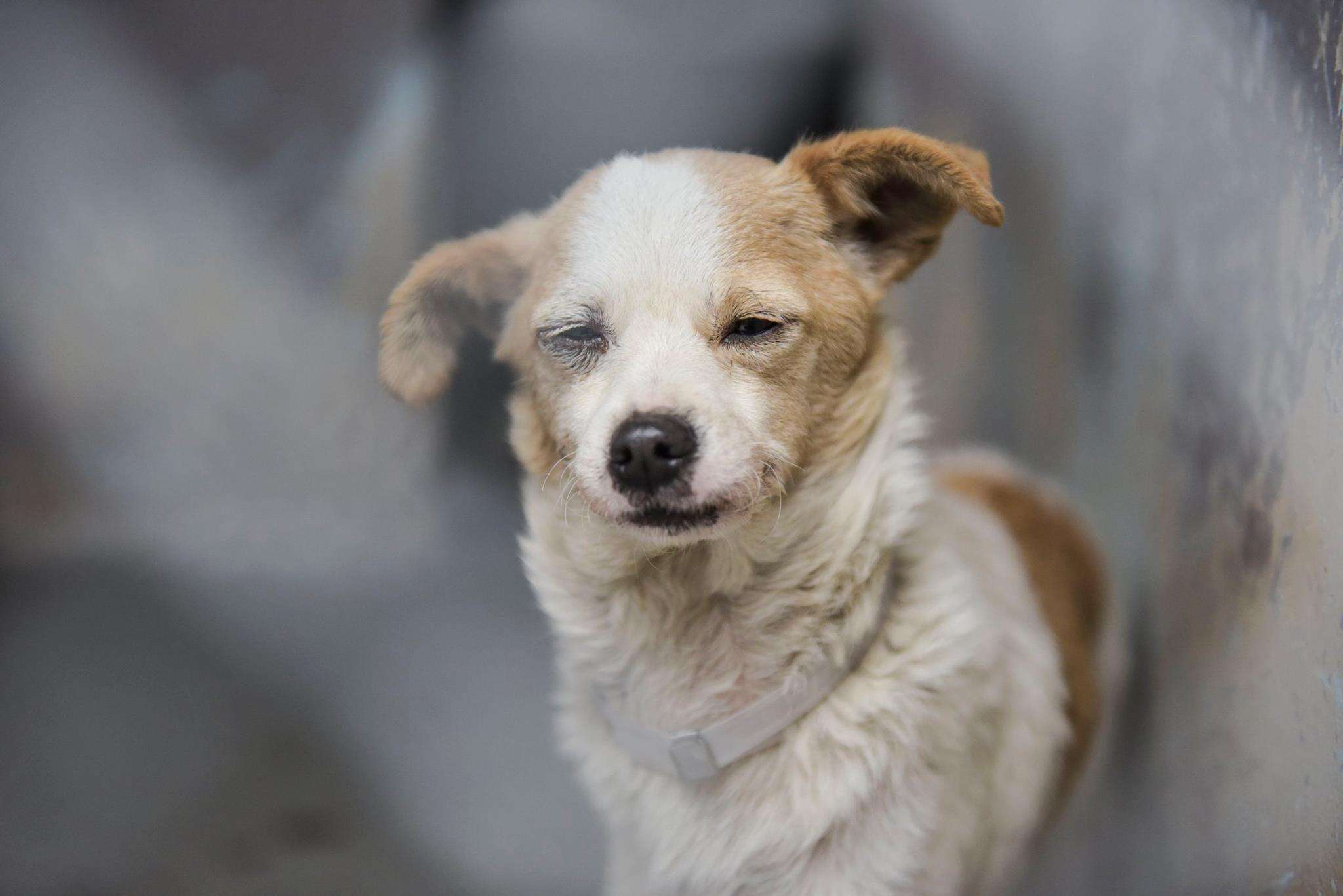 "She seemed uncoordinated, but the way she moved was also endearing," Hwang said. "She was so raggedy, but her heart was perfect."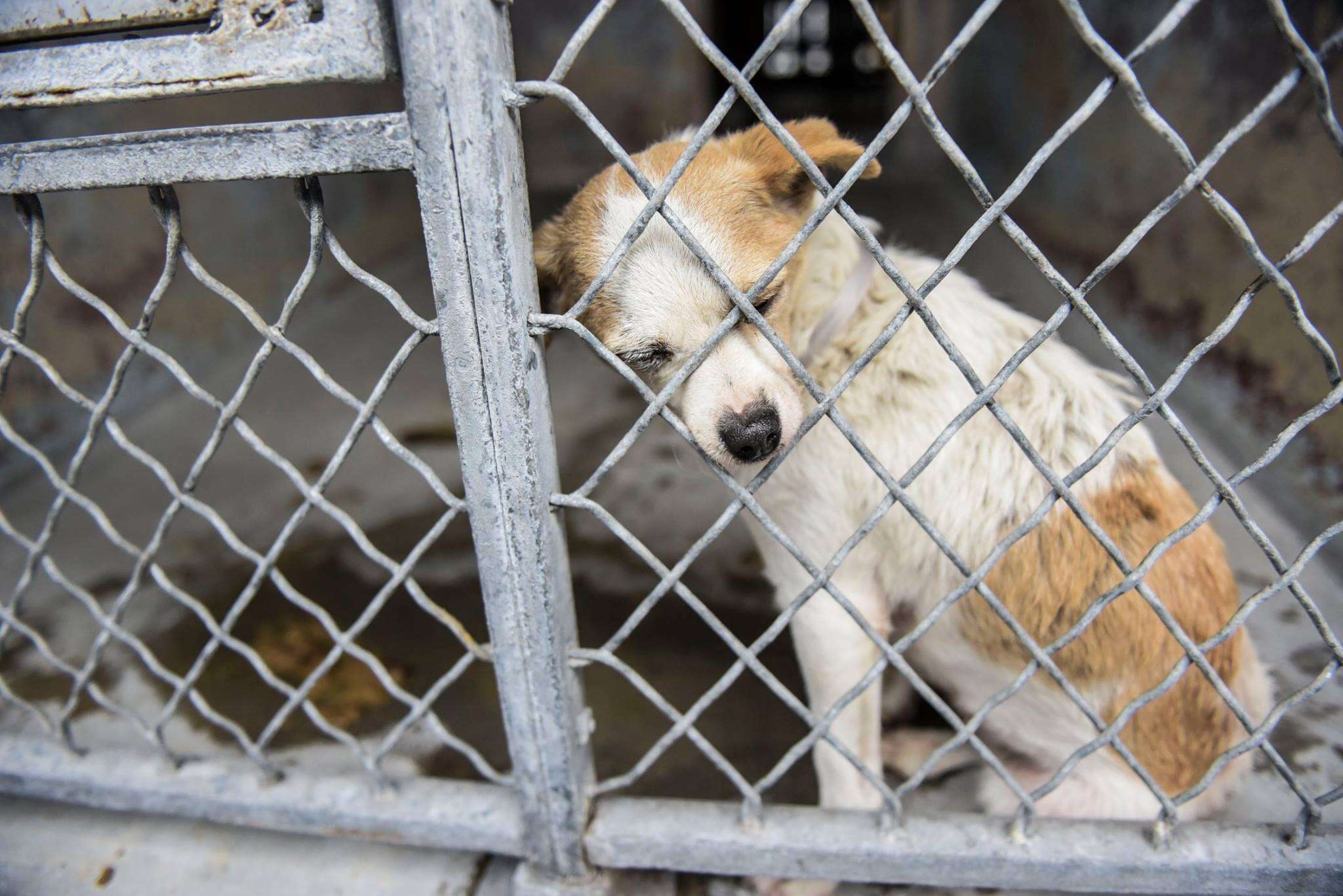 The little dog tried to sniff and assess Hwang from a safe distance first, but only for a moment, and before long her body was pressed up against the fence, begging to be pet. Hwang of course began to pet her, and the pair sat there for quite some time, just enjoying being with each other.
"We probably could have sat there all day," Hwang said. "She loved the company."

Even though the senior dog appeared closed off and unfriendly at first, before long she had proved to Hwang just how much love she has to give. It just goes to show that you can't always judge a book by its cover — or a dog by how she feel about being in a shelter.
This sweet senior dog will be available for adoption on June 3. If you're interested in adopting her, you can contact the Baldwin Park Animal Shelter for more information. Her animal ID number is A5072256.