Sweet Senior Dog Is So Tired Of Not Having A Home
She's been waiting for over a year 💔
It was a brutally cold day in February 2017 when people first spotted a brindle-colored dog wandering the icy streets of Rochester, New York.
Her face was graying, and she had tumors all over her stomach and between her legs that made walking a painful struggle. She had no collar or name — so she ended up at the city shelter as a stray.
She waited five whole days there for someone to claim her, but no one ever came. By the sixth day, she was put on the euthanasia list. But members of Brindle Posse Rescue met her just in time, and knew they had to take her in.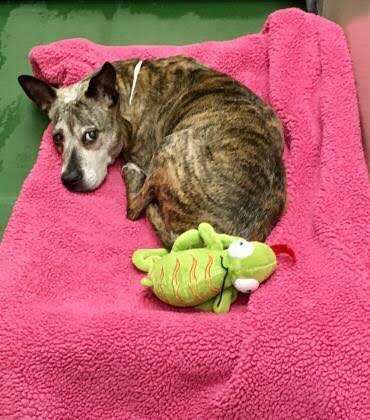 They named her Yolanda.
"The shelter thought she was a lost cause with her age and medical condition," Jennifer Corbit, Yolanda's foster mom, told The Dodo. "Her cancer was very progressed at that point. She had multiple tennis ball-sized tumors, and one on her chest that kept bleeding. She would barely lift her head up. She was really shut down and so sick."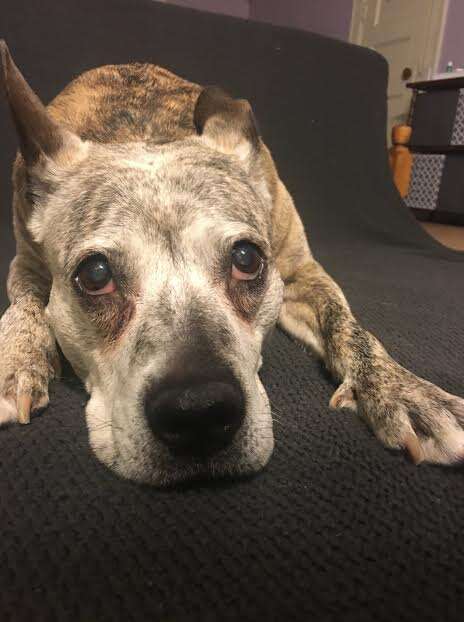 Corbit took 10-year-old Yolanda straight to the vet, who planned a surgery for the following week to remove the tumors. She was diagnosed with mammary cancer, which she had presumably developed from never being spayed.
While much of Yolanda's past remains a mystery, Corbit said it's very likely she had been used for breeding for most of her life and was abandoned on the streets after her health had taken a turn for the worse.
"At the time, the vet had only given her one or two months to live," Corbit said. "She was considered a hospice case."
Although Yolanda was so sick in the beginning, the surgery was successful, and her health kept improving after. Corbit kept her active with short walks each day, and gave her some quality food and lots of love — and the light began coming back into her eyes.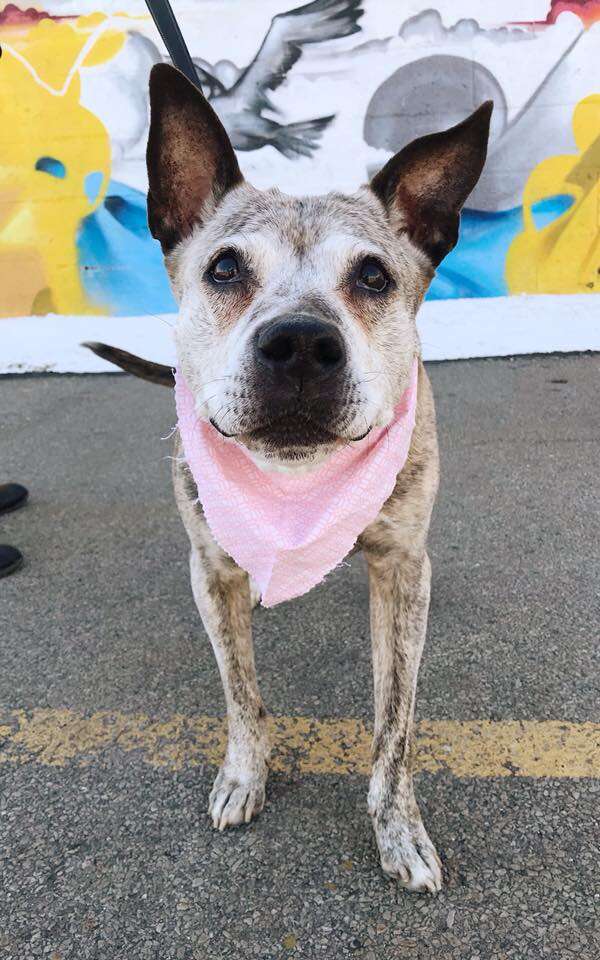 "At about three months after the surgery, she perked right up," Corbit said. "She started getting excited whenever I'd come home and became interested in playing with toys. She started loving her walks, too. She just turned into this ray of life."
As Yolanda continued gaining strength and energy, Corbit realized just how spunky she really was. She was smart — and determined to show just how much life she had left to live.
"She loves rolling her eyes at me," Corbit said with a laugh. "In the beginning, she was a challenge with obedience training but she soon got the hang of it."
Despite her sassy demeanor, Yolanda truly has simple taste. Now, as healthy as ever, she's just looking for the perfect family to share her new life with.
"She has a memory foam bed in her crate, but she doesn't even like it," Corbit said. "She loves the old $12 bed from Walmart out in the living room."
In fact, when she's not going on walks or playing, Yolanda can sleep a record-breaking 20 hours a day if she doesn't have anything else on her schedule.
"Yolanda is kind of a spitfire, but loves taking naps," Corbit added.
Although Yolanda has been available for adoption for almost a year now, she hasn't had a single family move past filling out an application.
"At one point a lot of people were interested, but no one has committed," Corbit said. "She would do great in an apartment or a home with a yard — but she just needs to be the only pet in the home."
Until the right family comes along, Yolanda is continuing to take in the luxuries of life for the first time — and her foster mom is revelling in how far the once "hopeless" stray senior dog has come.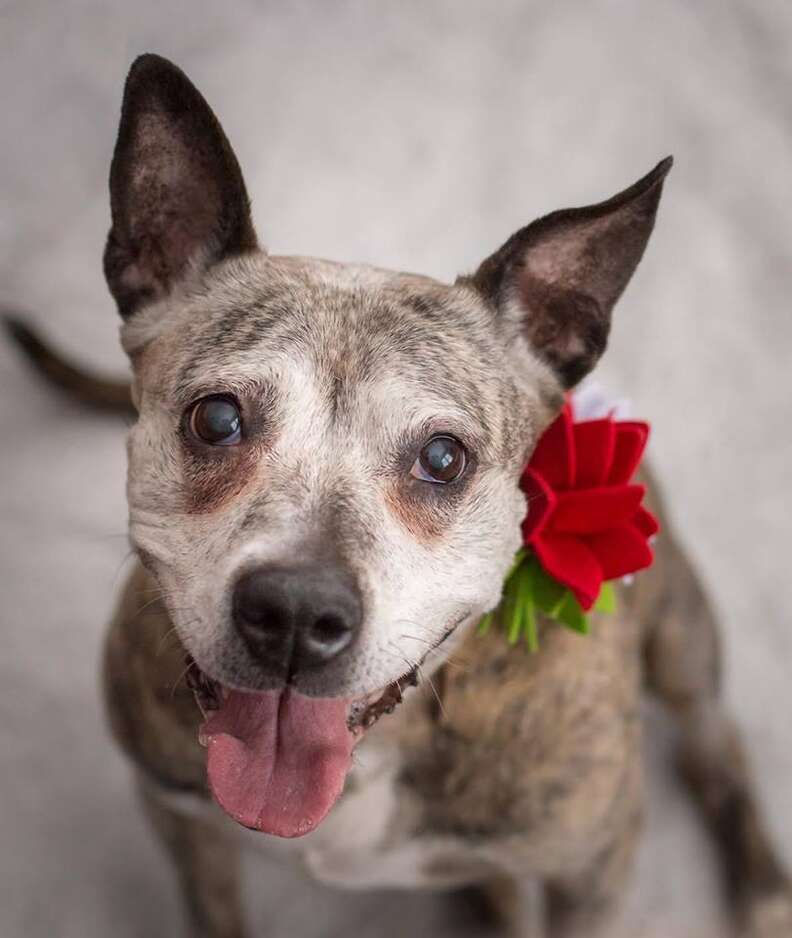 "It's been absolutely amazing to see her health and personality transform," Corbit said. "Originally we didn't even think she had months left. But now we see every new month as a celebration. She's such a special girl and I just know the right family is out there."