Sweet Senior Pittie Abandoned Before Holidays Needs A Home TODAY
"She's got a lot of love to give and is meant to be someone's sidekick."
Honey has been described as the "sweetest thing" at a busy shelter in Brooklyn, New York. But sadly, no one seems interested in adopting her.
On Christmas Eve, Honey was picked up as a stray and brought to the Brooklyn branch of the Animal Control Centers of New York (ACC).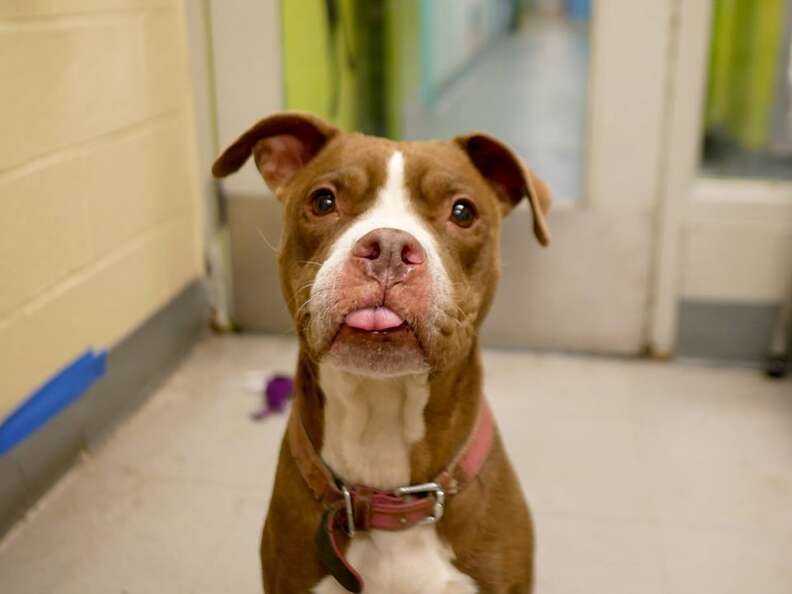 But Honey didn't act like a dog who's been living on the streets for a long time — it seemed like she belonged to someone, especially since she's housetrained, well-behaved and friendly. But of course, no one knows exactly how or why Honey ended up on the streets.
What is clear to those who've met Honey is that she's a dog who rightly deserves a home.
"She sees a new friend in every stranger," a volunteer at ACC wrote on Facebook. "Just looking at her is enough to get her tail going. She leans in when I pet her, and when she can't hold herself back any longer she'll prop her paws on me and kiss my face clean."
"She's such a good girl," the volunteer added. "She has been easy to handle on leash, seems housebroken, and despite being crazy for treats is very mild-mannered taking them. She's got a lot of love to give and is meant to be someone's sidekick."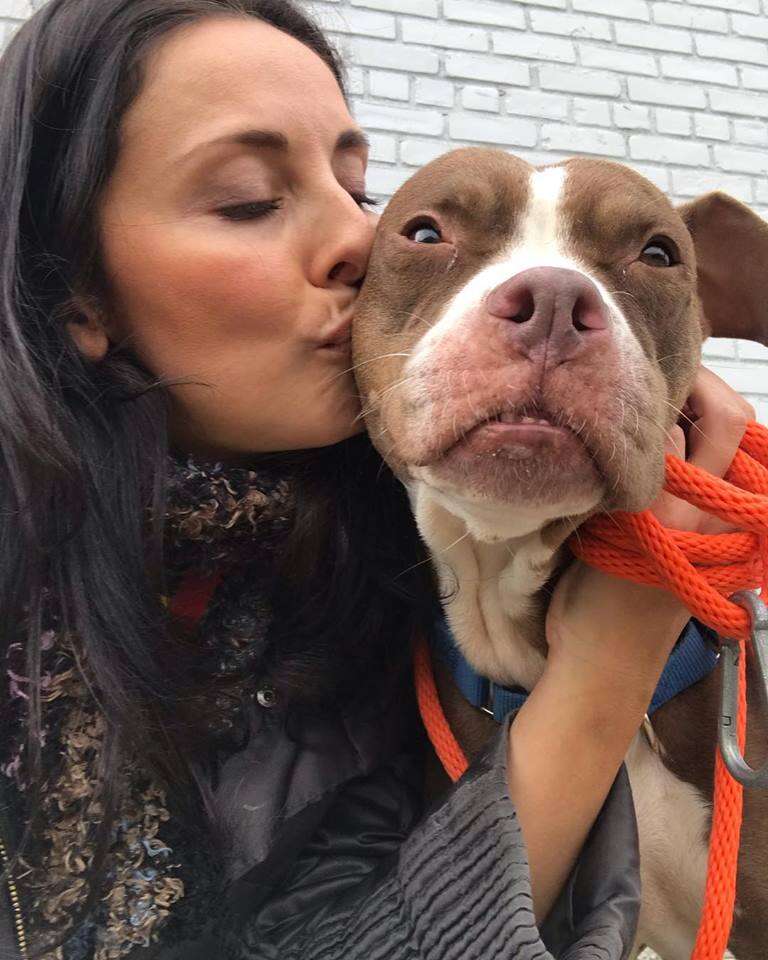 Unfortunately, there's a constant stream of stray and surrendered dogs coming into the ACC — and Honey doesn't have much time left. She's scheduled for euthanasia today unless someone steps up to adopt her, or a rescue group decides to pull her.
Honey is a senior dog at 8 years old — so she needs a family who is experienced and willing to take on the responsibility of an older dog.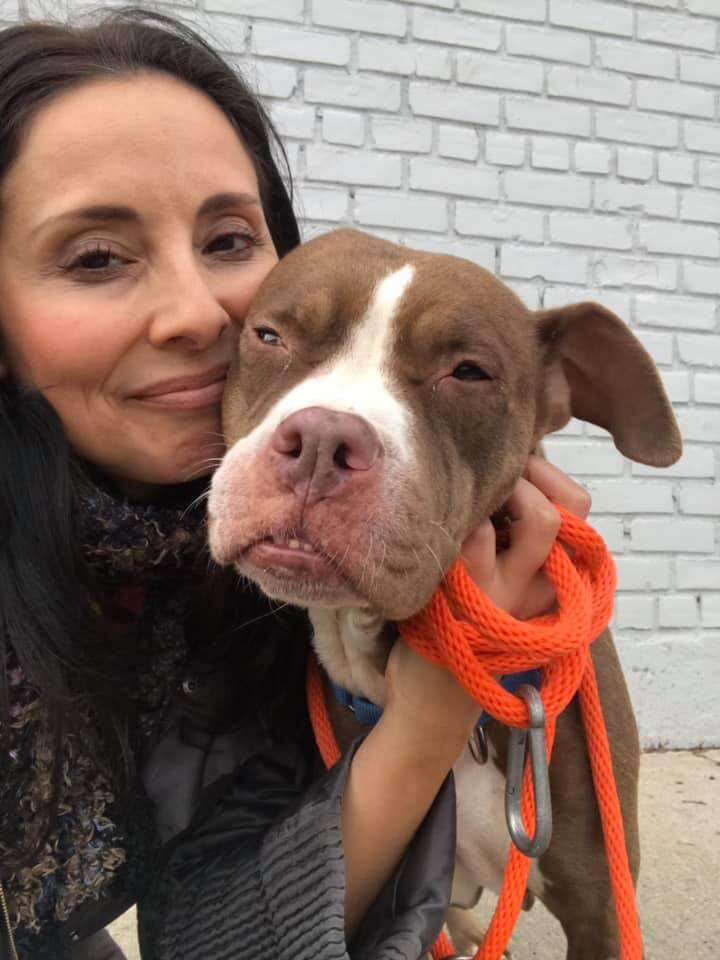 "Honey should be living out her golden years like a little queen, and that's our goal — to get her safely out of the shelter and into the loving arms of a good family," a spokesperson for Must Love Dogs wrote on Facebook. "Please don't overlook this 8 year old cutie. She's just as deserving as the rest."