Senior Dog Tied To Street Pole With Saddest Note About His Past
"I'm really good. I need a home."
A miniature schnauzer-poodle mix had spent over 10 years in a home when suddenly, late last month, he found himself all alone on a hot Virginia street corner, unable to move.
A Good Samaritan spotted the confused, matted dog and called Richmond Animal Care and Control (RACC) to report the abandoned pet. When officers arrived on the scene, they found the old dog tied to a pole by his leash.
"We're grateful someone saw him and called us, so he didn't have to stay tied to a pole for a day and a half," Christie Chipps Peters, director of RACC, told The Dodo.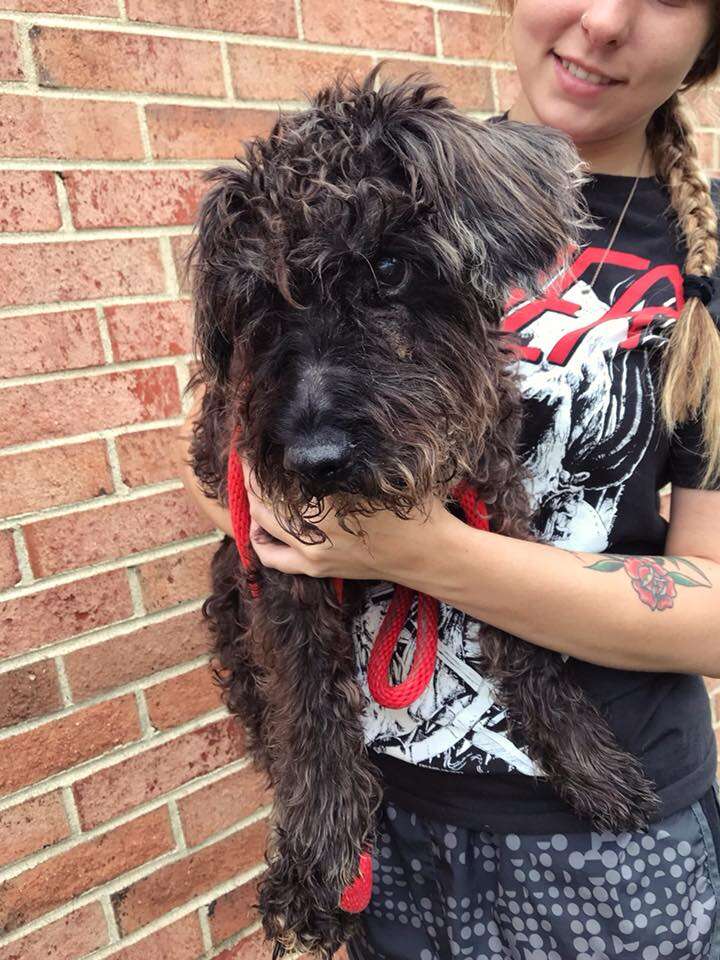 One of the officers, Francis Boone, noticed something hanging from the dog's collar — a small square of cardboard covered in tape.
On it, some words were carefully written out in black Sharpie:
"My name is Oreo. I'm over 10 years old. I have anxiety. My owner died. I'm really good. I need a home."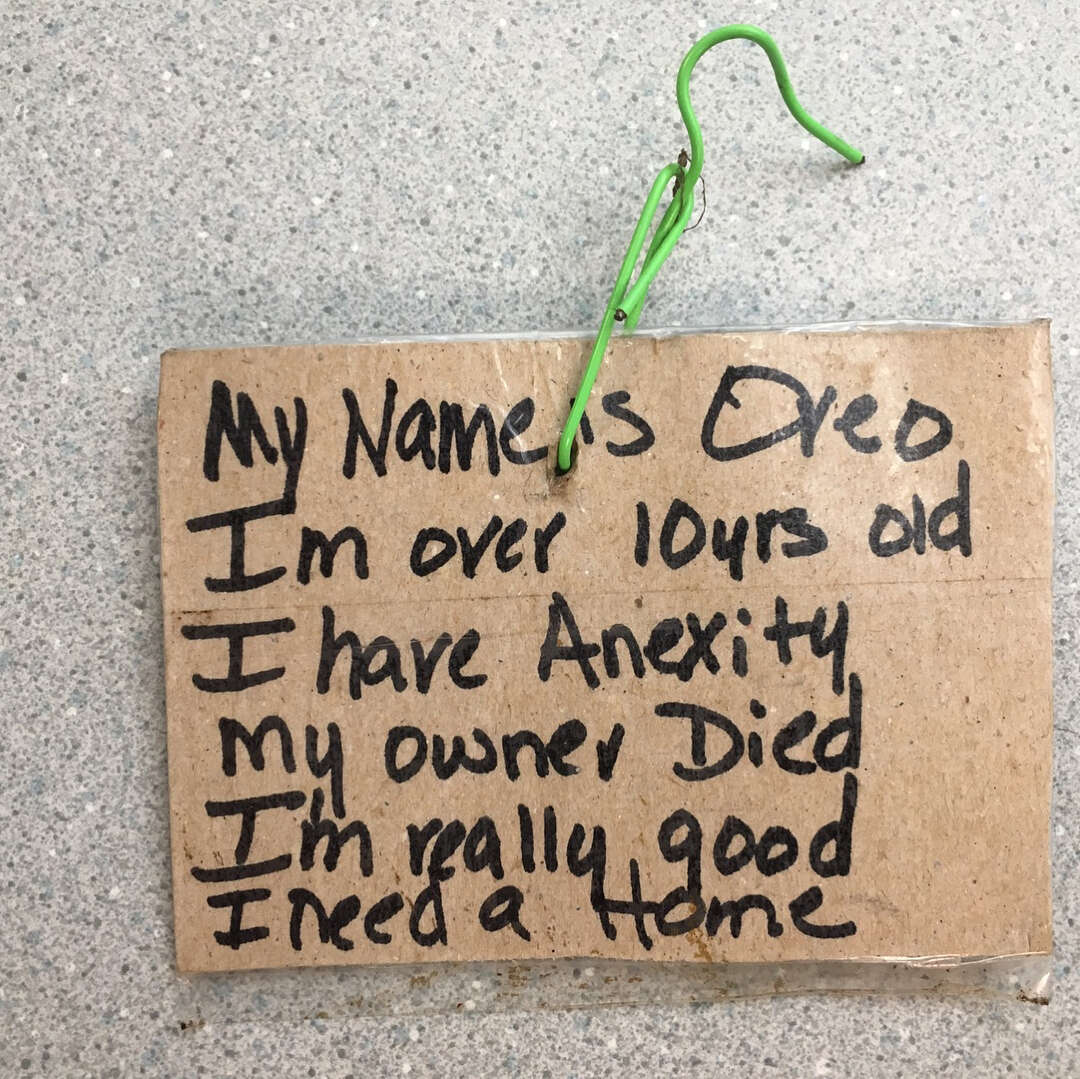 Being stuck in a shelter can be difficult for any dog — but for Oreo, the new environment was overwhelming. Additionally, employees soon noticed that the senior dog wasn't as responsive as he should be. Along with old age, Oreo appeared to be going blind and deaf. "He's been nervous the whole time, really," Peters explained. "When you hold him he starts to settle down a little bit."
Shelter staffers did everything they could to make the dog comfortable, and slowly, Oreo began to settle in.
"We try to keep his environment quite similar," Peters said. "We have the same kennel staff working with him, so there's some consistency. And as much as he can be comforted, we make an effort to — but it is scary to be in a new environment when you can't see well or hear great."
"We're just trying to make the best of that situation for him," Peters added, "and hope he will find his peace in his forever home."
As soon as Oreo became available for adoption, shelter staff got creative in order to find the nervous pup the right home. So they posted Oreo's sad story on all their social media pages.
The posts earned some attention, but potential adopters didn't always show up.
"We had multiple people that had said, 'I want him,' then didn't come here, and a couple other people said they'd come and meet him — but no one did," Peters explained. "So we just kept posting, 'He's still here! He's still here.'"
Finally, they received a message from northern Virginia resident Linda Snyder. Snyder had seen the post, and had a feeling that Oreo was meant to join her family.
"There was just something special about this dog that made her want to open [her] home to him," Peters said. "She said that if he can spend the rest of his golden years walking around her 5 acres in Fredericksburg it will be the best."
After a meet and greet with Snyder and his new dog brother, Ollie, Oreo got in the car for the two-hour drive to his new home.
He may not have been able to see it, but he could sense that he was finally safe.