Senior Dog Best Friends Are Desperately Looking For A Home Together
They're 9 and 17 — and have so much love to give.
Misty and Rags, two Jack Russell terriers, ended up in the care of the RSPCA after their owner could unfortunately no longer look after them. The pair are the absolute best of friends, and need to find their next forever home together. Shelters sometimes receive bonded pairs, and it's not too much of an issue finding them homes — but staffers at the shelter are particularly worried about this pair, simply because of their ages.
Rags is 9 years old, and Misty is a whopping 17 years old.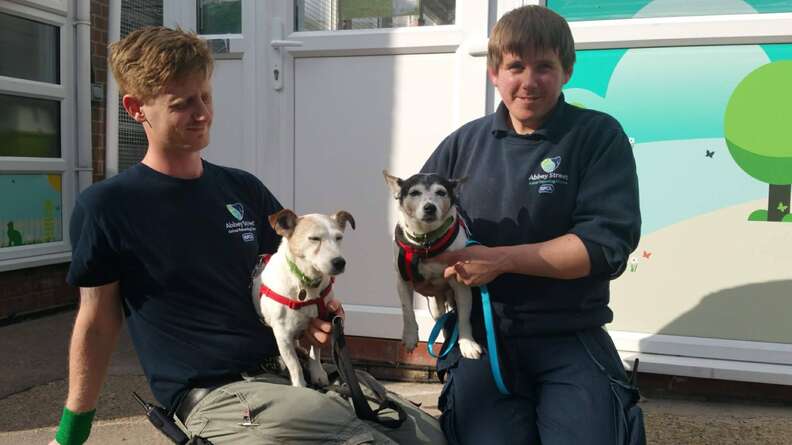 Despite their ages, Rags and Misty are both incredibly playful and active little dogs. While many senior dogs need homes where they can sleep their days away, Rags and Misty are looking for a home where they can have plenty of walks, as they love running around and spending time outside. They're both incredibly healthy, and adore kids, cats, other dogs and basically anyone who will give them lots of love and attention.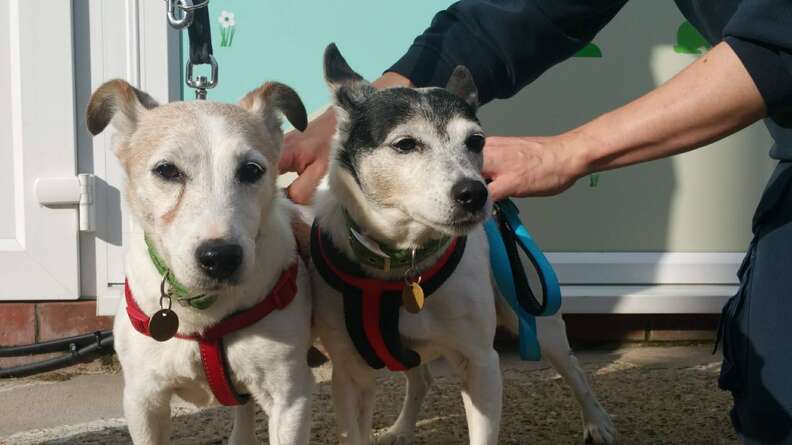 Since arriving at the shelter, the pair have proven to be very polite and well-behaved, and staff have absolutely fallen in love with them. They love to play with anyone who is willing, and also love snuggling up on a free lap — as long as they are always close by each other, of course.
Misty and Rags have been through a lot together, and hate being apart for too long. They share a bed at night …
… and even in the middle of the day, they can often be found napping in the sunshine together.
Unfortunately, it can take three times as long to rehome a senior dog as opposed to a younger dog or a puppy, and with two senior dogs, staff at the shelter are worried that no one will want to give them a chance.
"Sadly, many of our older and elderly dogs are overlooked," Dr. Samantha Gaines, dog welfare expert with the RSPCA, said in a press release. "Puppies and dogs under a year of age seem to be rehomed much quicker and that is likely due to people's perceptions that they are more adaptable and will fit into their lives more easily. There is often a common assumption that older dogs and those approaching, or in, their senior years will need more specialist care and will have health problems. But that isn't always the case."
The way Misty and Rags act, you might almost think they were puppies rather than seasoned senior ladies, and staff at the shelter are hoping that their lively, loving personalities will help people see past their ages. The pair are just looking for a loving home, where they can romp, play and stay together for the rest of their days.
If you're interested in adopting Misty and Rags, you can contact the RSPCA for more information.