Senior Cat Abandoned By Owner Gets The Best Birthday Ever
"This cat made my heart so much bigger."
When Fred was 13 years old, his family moved to Canada — and they decided Fred wouldn't be coming with them. But instead of finding their cat a new home, the family made an unsavory decision.
"This family took him to the vet to be put to sleep instead of finding a solution for him," Piper Wood, founder of Hand in Paw, an animal rescue group in Los Angeles, told The Dodo. "Of course, the compassionate staff at the animal hospital called me and asked me for help, because they felt so bad for Fred."
"I just saw his face and my heart melted, and I was like, 'Can I keep him?'" Shaw told The Dodo. "And Piper was like, 'Yeah.' I think she already knew I was going to be a sucker for this cat.'"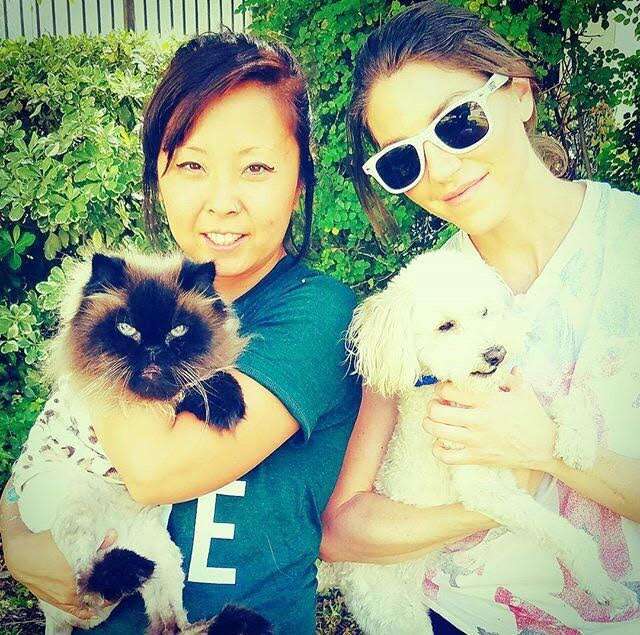 Shaw fell hard and fast for Fred — and his quirky personality.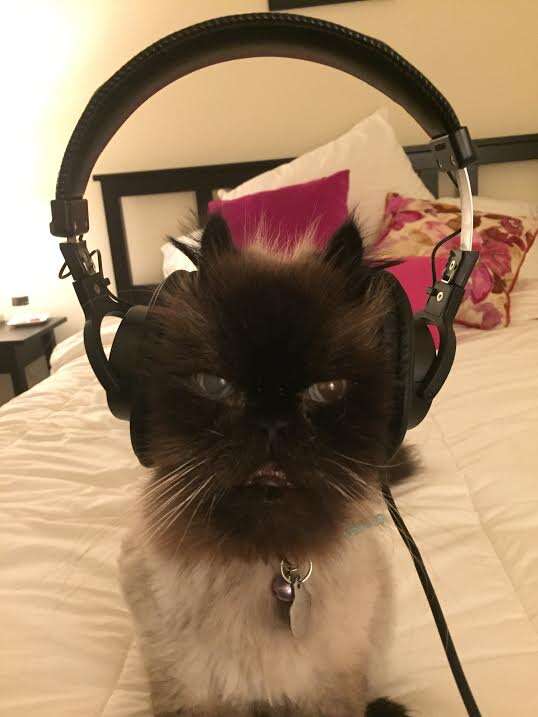 "He makes the cutest sounds when he eats and drinks," Shaw said. "He likes to lean his face against a part of your body, and he'll fall asleep. And he does this thing where he paws you if he wants something, or if I'm cuddling him too much, he'll put his paw up against me, like, 'Enough already.'"
When Fred's 1-year adoptaversary came up, Shaw decided to celebrate it as though it was his birthday. She didn't know the exact day he was born, but she figured he was at least 14 years old now.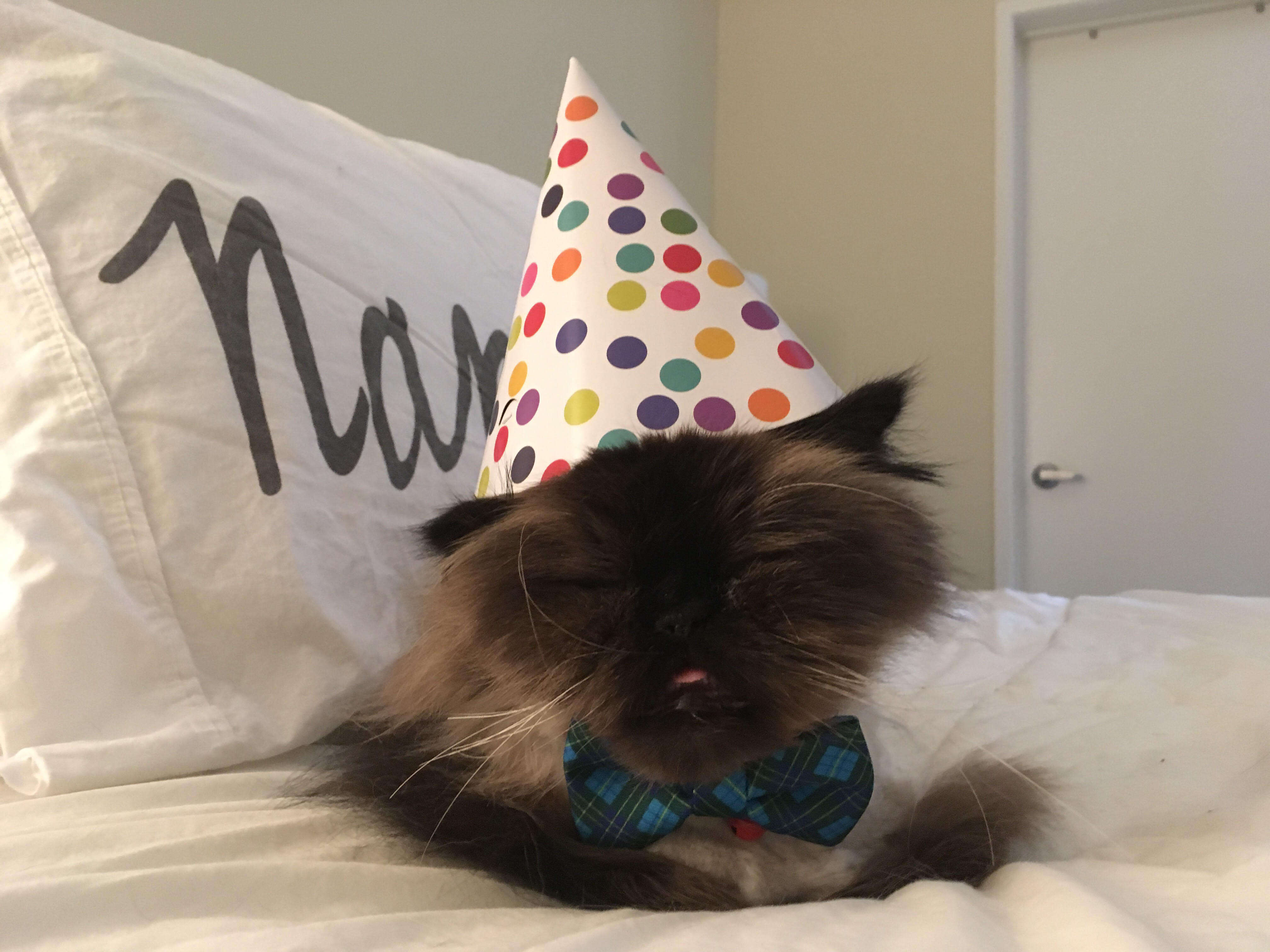 "I think it's so important to celebrate animals," Shaw said. "They're just like people, and they should be validated."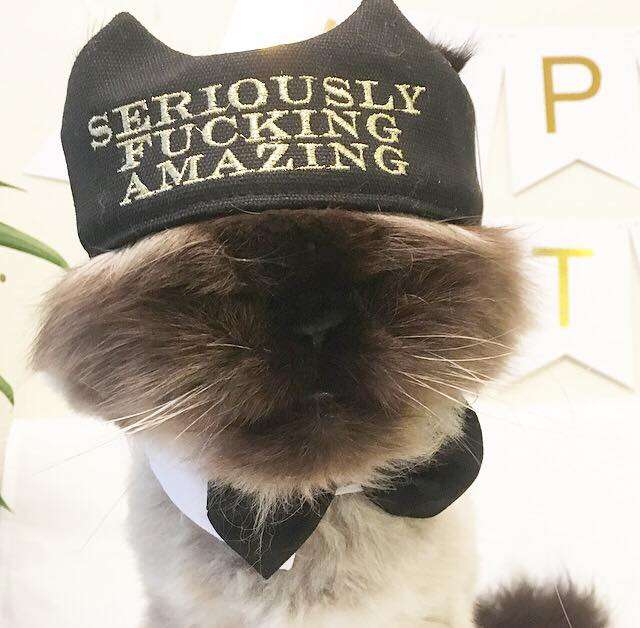 She put up decorations, sprinkled catnip confetti and presented Fred with a cake.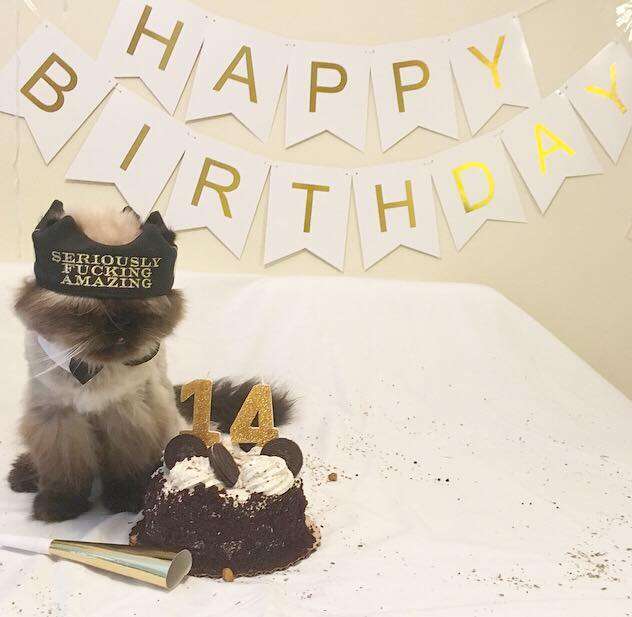 The cake wasn't just for show — as Shaw previously discovered, Fred had a thing for desserts.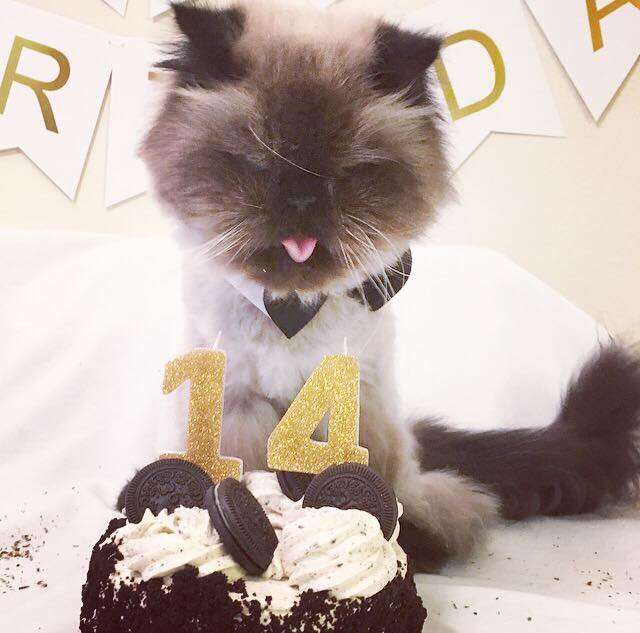 "I don't sit here and feed my cat slices, but he does like the frosting," Shaw said. "I only ever give him tiny amounts."
Fred loved the party, Shaw said, and he didn't even seem to mind getting dressed up in a bowtie and crown …
"He tolerates it," Shaw said. "He'll sit with me for at least 20 minutes, and when he has had enough he lets me know."
But costumes aside, Fred seems to adore Shaw, and he shows it by snuggling in her lap. And Shaw couldn't imagine her life without him.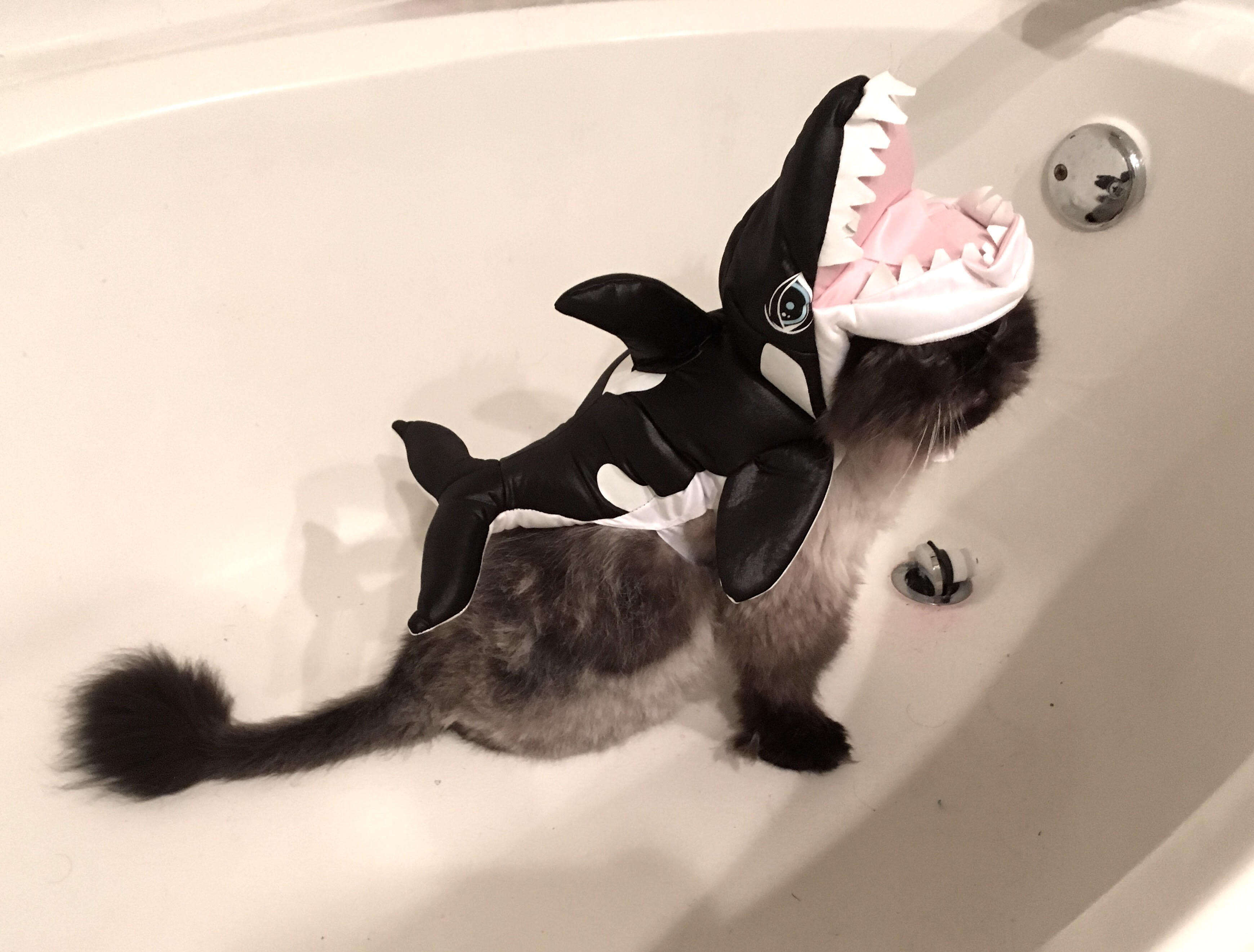 "This cat made my heart so much bigger," Shaw said. "You never know what they'll do or how they'll change your life."