Old Shelter Cat Has Been Looking For A Home For 2 Years
Senior cats have a really hard time finding homes — and Asimov is no exception.
As a writer for The Dodo, I regularly see countless photos and stories about animals who need homes. But one animal caught my eye this week — and it was personal.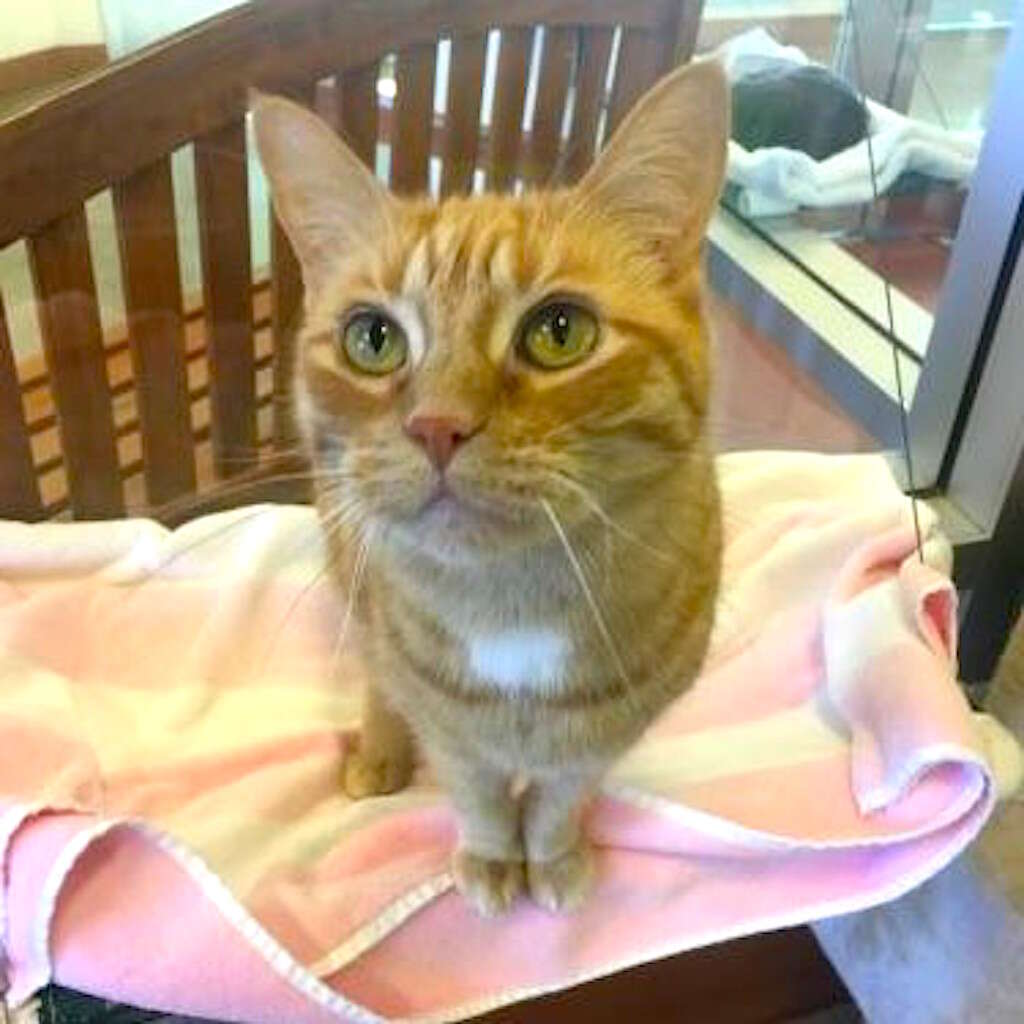 Asimov is a 12-year-old orange tabby cat at the Peninsula Humane Society & SPCA (PHS/SPCA) in San Mateo, California. She became homeless two years ago when her human lost her home and couldn't care for her anymore. Ever since, she's been at the shelter, waiting for a family.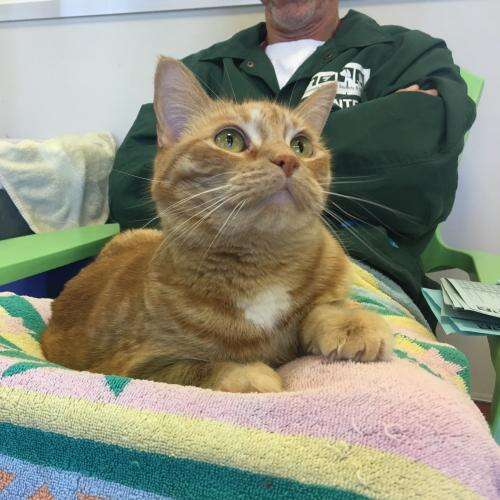 "Asimov was surrendered to us in July 2015," Buffy Martin Tarbox, PHS/SPCA's communications manager, told The Dodo. "Since she's been with us, Asimov has received special attention from our staff and volunteers and is well cared for, but she still wants to have a home of her own."
I was 12 when my family adopted our first cat. Malt, a calico cat, was also 12. She came into our lives because her owner, the mother of a family friend, had died, and her son already had two cats. He couldn't take in Malt, even though she was dear to him. His family had raised Malt's mother, Milkshake, when he was young. Grieving for his own mother, he couldn't imagine having to surrender Malt to a shelter.
I'd spent most of my life up until that point scrawling the word "CAT" on every possible wish list — on birthdays, or left under a pillow with one of my baby teeth — begging for a pet cat. My mother finally said yes.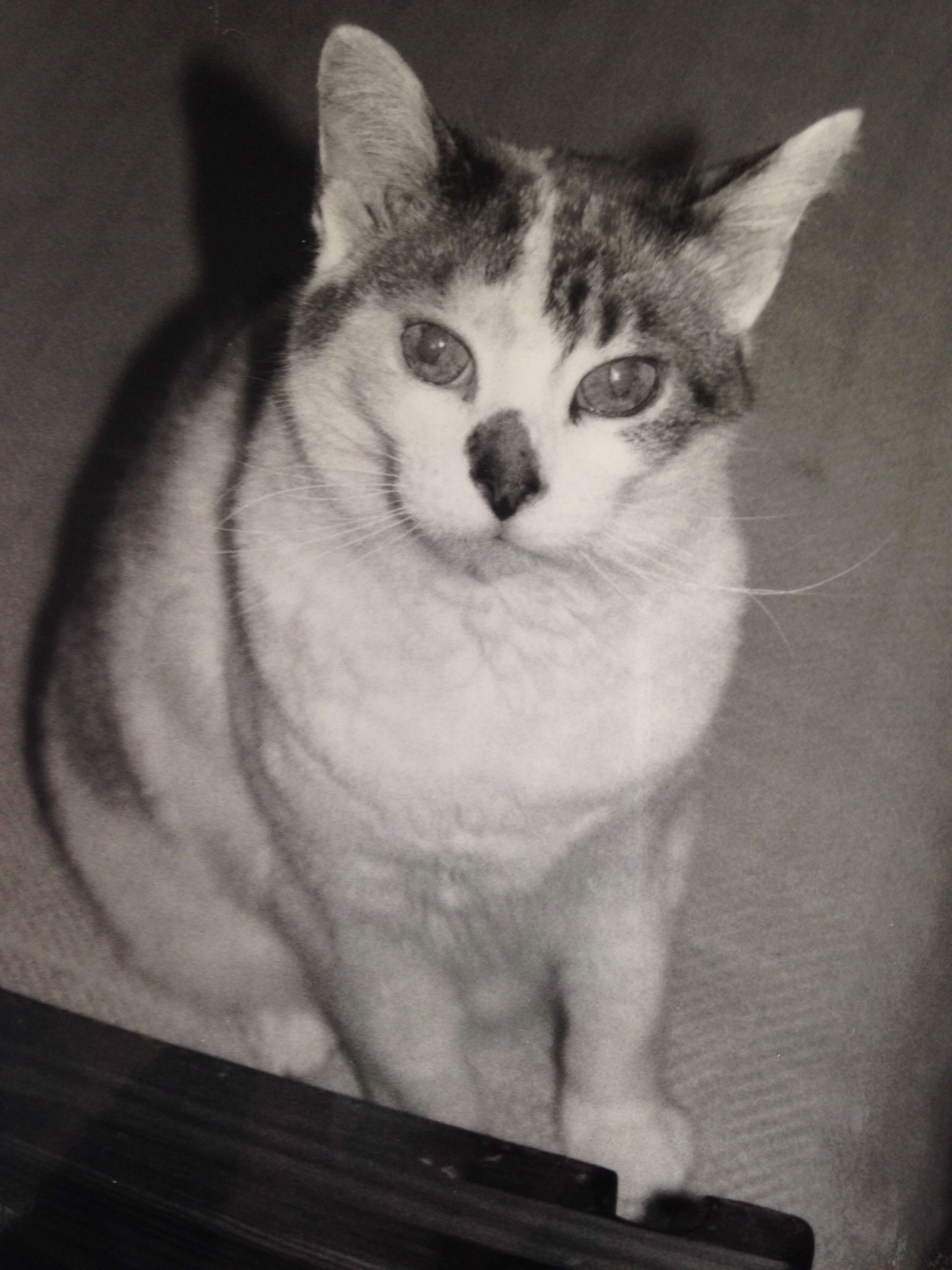 Malt lived the last years of her life with us. As I grew into an adult, Malt was my companion. She slept every night on my bed. After the abrupt change in her life — losing her human and moving from Chicago to Washington, D.C. — she gracefully embraced us as her new family. She was endlessly loyal. When I was sick, she would come over and plop down on me, refusing to move. She enjoyed listening to music; we would sing to her and she'd come curl up right next to us, purring, and fall asleep.
I was just about to move away for college when Malt died. For a few days, she had been hiding under the bed much more often. It wasn't like her. When we'd sing, she wouldn't come to us.
But she didn't seem like she was in much physical pain. The same way she embraced the change after her first owner died, she seemed to be embracing this new change. My family, on the other hand, was not embracing it. It was extremely difficult. I remember the morning I woke up and immediately felt a tremor move through my chest, as if something was moving through me. I went into the next room and found my mother on the floor stroking Malt's fur. "She just left," my mother said. "She's still so beautiful."
That day occurred over a decade ago. I will never forget that day, or the period of life we shared in between her entrance, two decades ago, and her exit. I still think of her whenever I hear that song, "Goodnight Sweetheart."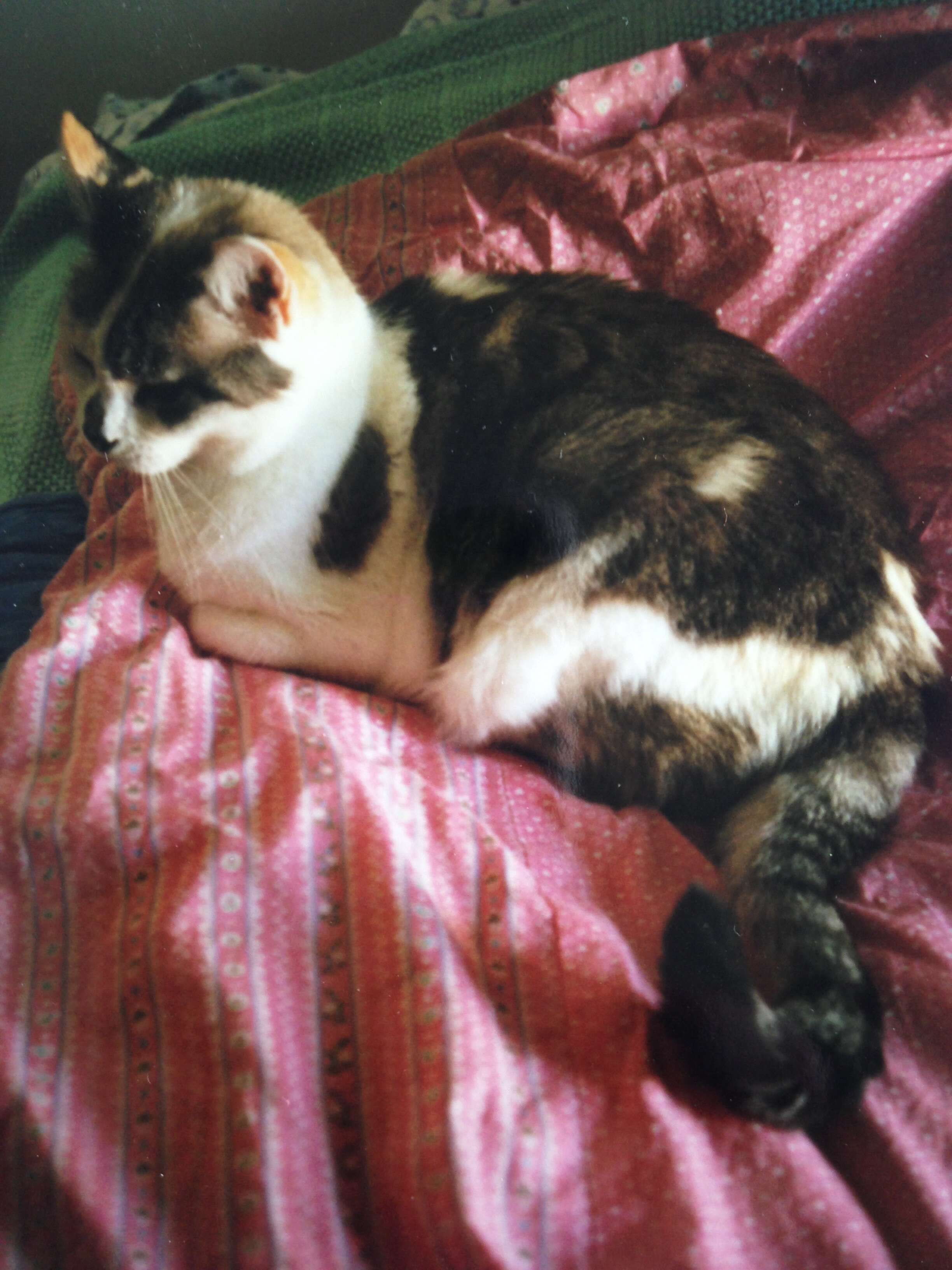 So, when I saw a photo of Asimov across the country and heard her story, I knew so well how much life she could have ahead of her, and how she, even at age 12, could transform a family, if only given a chance.
"As a senior cat who wants to be the only pet in a household, Asimov has been overlooked by adopters for more than two years now and we hope by sharing her story someone will come forward and open their heart and home to this lovely cat," Tarbox said.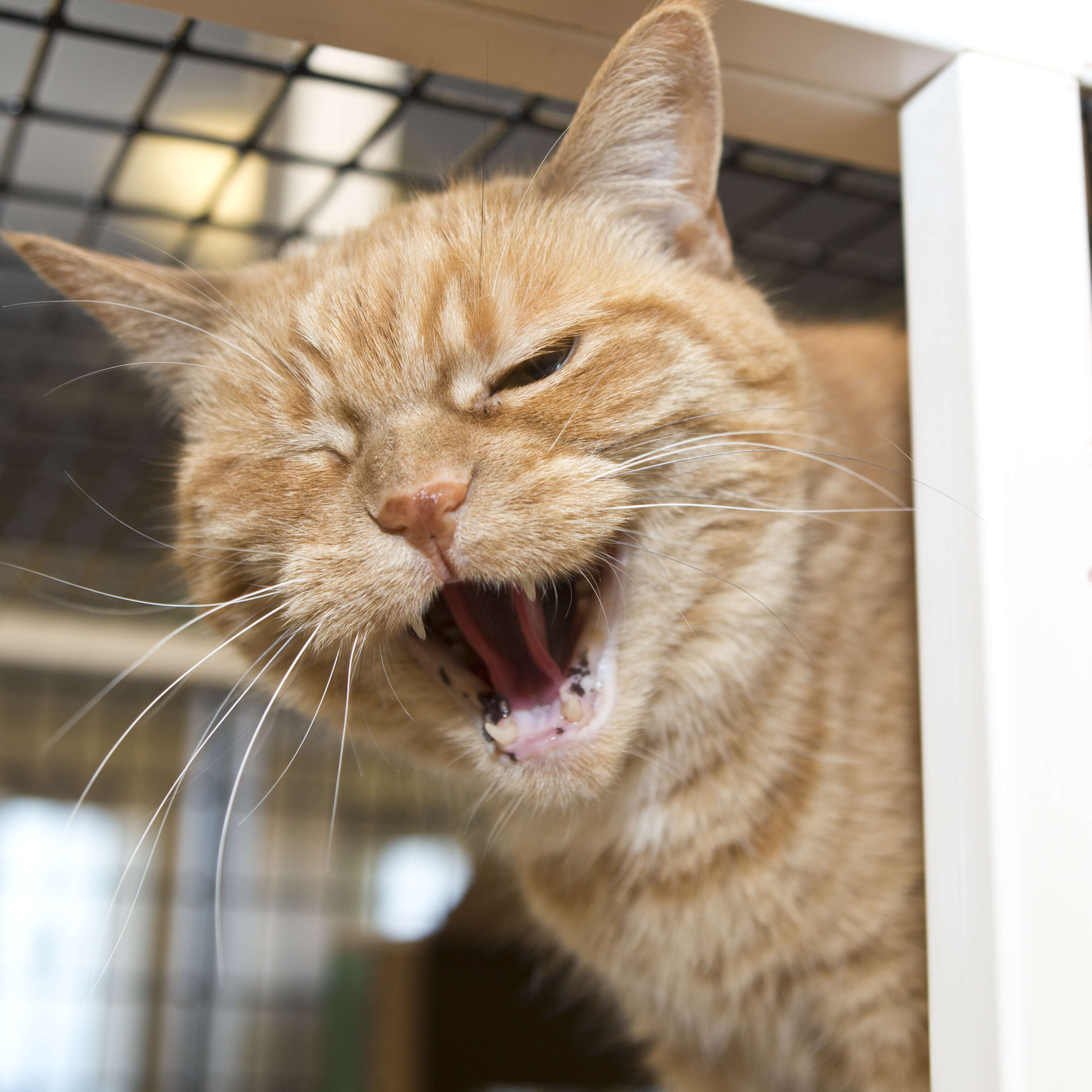 Asimov, like Malt, might continue to change lives, the way Malt did for me.
I will never forget her. And Asimov is waiting for a family who will find her mark on their lives unforgettable too.