11 Seals Are Trapped In Shallow Water At This Tiny Aquarium In Oregon
"It's smaller than a swimming pool that you would see in somebody's backyard" 💔
Michelle Seidelman couldn't get over how small the tank was — and inside were 11 fully grown harbor seals.
"I was absolutely shocked by the size," Seidelman, who works as an animal welfare advocate, told The Dodo. "I would roughly say that at the widest part was maybe 8 feet, and the narrowest part maybe 5 feet. I would estimate the depth of the aquarium to be 2 and a half feet of water. It's smaller than a swimming pool that you would see in somebody's backyard."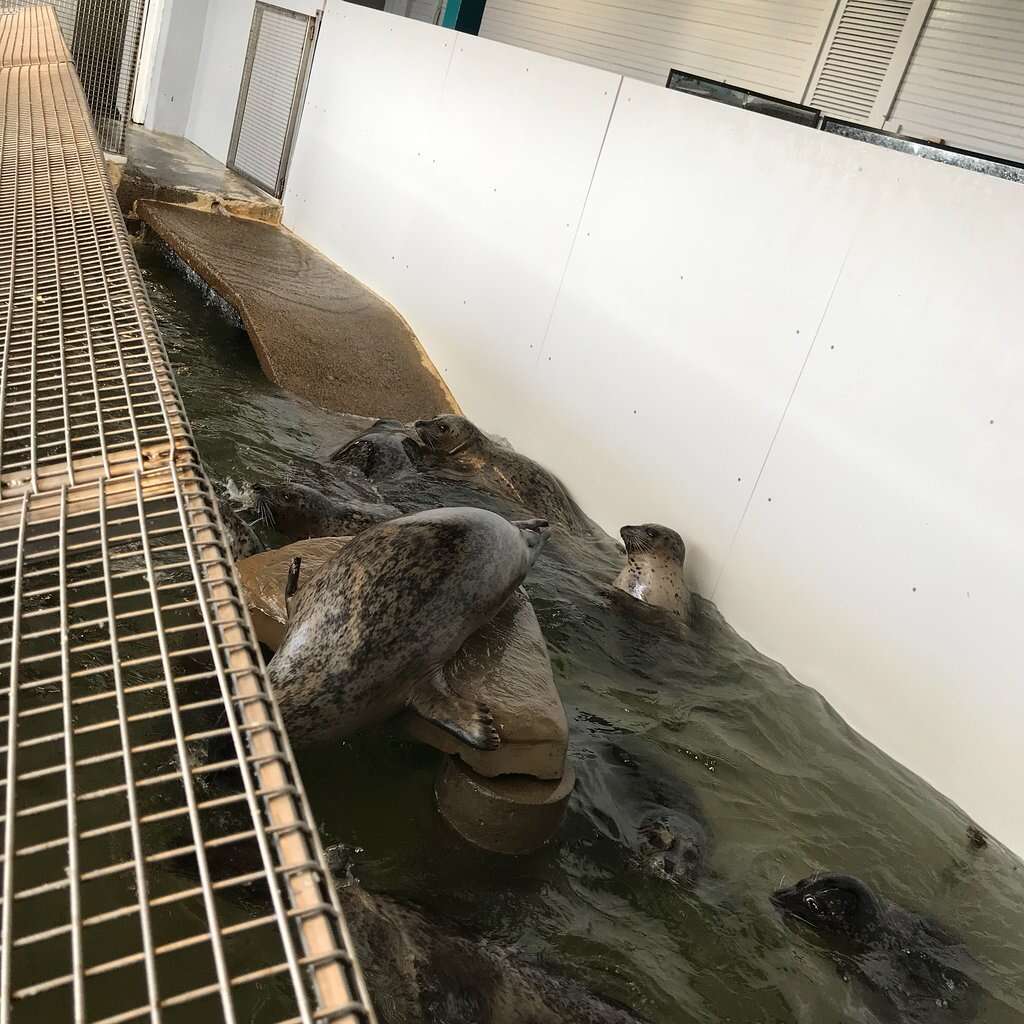 In July, Seidelman, who also volunteers for Sea Shepherd Conservation Society, visited Seaside Aquarium in Seaside, Oregon, which claims to be the oldest private aquarium on the West Coast, after hearing reports of their resident seals living in poor conditions. What she discovered there was worse than she initially imagined.
"When I came into the aquarium, the first thing I observed is that it is exceedingly loud," she said. "It is a very small space, and it is not insulated, and the sound is incredibly loud. And immediately, I was offered to purchase fish to feed the harbor seals for $2 a plate."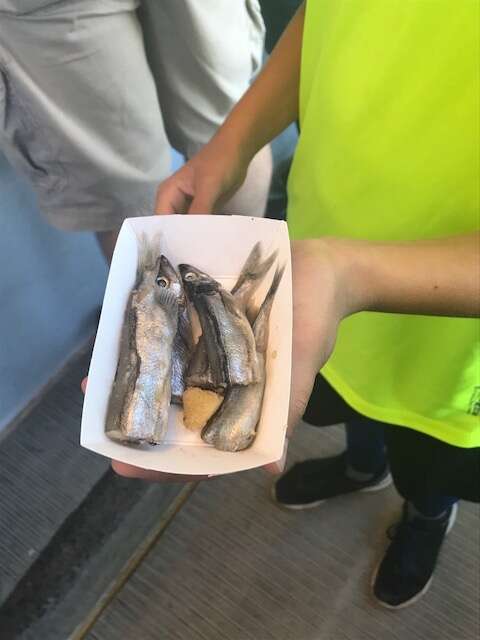 There are currently 11 harbor seals at Seaside Aquarium, and they all seemed desperate for the fish, Seidelman observed — but they had to compete with each other to get it.
"They're in a situation where they're begging for food," Seidelman said. "As soon as they see anybody walk in with a white carton, they start hitting their chests with their fins and clapping. There's aggression going on, because obviously they're trying to get fish over the other ones. Some of them are passive and didn't, but I'd say there were definitely three who were very assertive about doing tricks and getting noticed."
Seidelman explained that she spoke with an aquarium employee, who told her the seals' main food source during the summer were these handouts.
"When she said that, I was shocked, because there was no way they could monitor who is being fed properly and who isn't," Seidelman said.
On the aquarium's website, each seal has an individual biography that includes a birth date, which suggests that the seals were all born in captivity, although it's not clear where the seals were born and raised. Seidelman found it incredibly sad that the ocean was nearby — it was so close, the seals could probably hear the waves crashing into the beach and even see the water through the window.
"They have broken spirits," Seidelman said. "These are not what harbor seals are in the wild. I've seen them a lot in the wild, and this is not a representation of who and what they are. They're sad, broken animals."
Curiously enough, many images on Seaside Aquarium's Facebook page are seals and other animals living in the wild, and the facility promotes its participation in the Marine Mammal Stranding Network, which helps stranded seals get back into the ocean. But the seals inside the aquarium live in stark contrast to their wild counterparts.
There are other animals at Seaside Aquarium as well, including many species of fish, who don't look to be in good condition, Seidelman said. There's also an octopus being kept inside a small tank with no source of enrichment.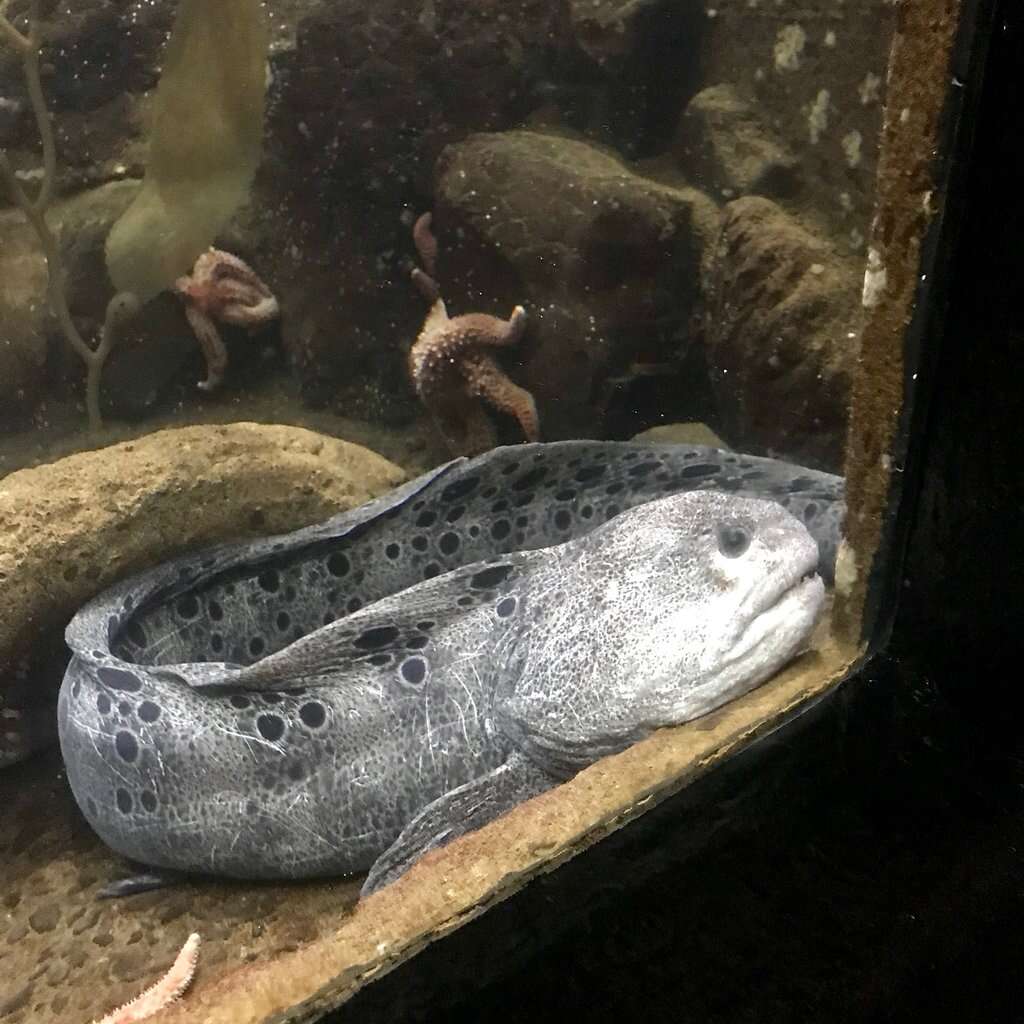 "Octopuses are quite intelligent, and it seemed to me that this octopus spent his entire time in search and panic to get out," Seidelman said. "He just moved his tentacles the entire time, looking for a way out of the top, a way out of the bottom, just everywhere. Just up and down and everywhere, definitely seeking a crevasse to get out of. I'd say he had maybe 3 feet of water, and a 2-by-2 concrete square."
Seidelman isn't the only one worried about the animals at Seaside Aquarium — Elizabeth Hogan, program manager for oceans and wildlife at World Animal Protection (WAP), believes that the seals' living conditions are completely inadequate.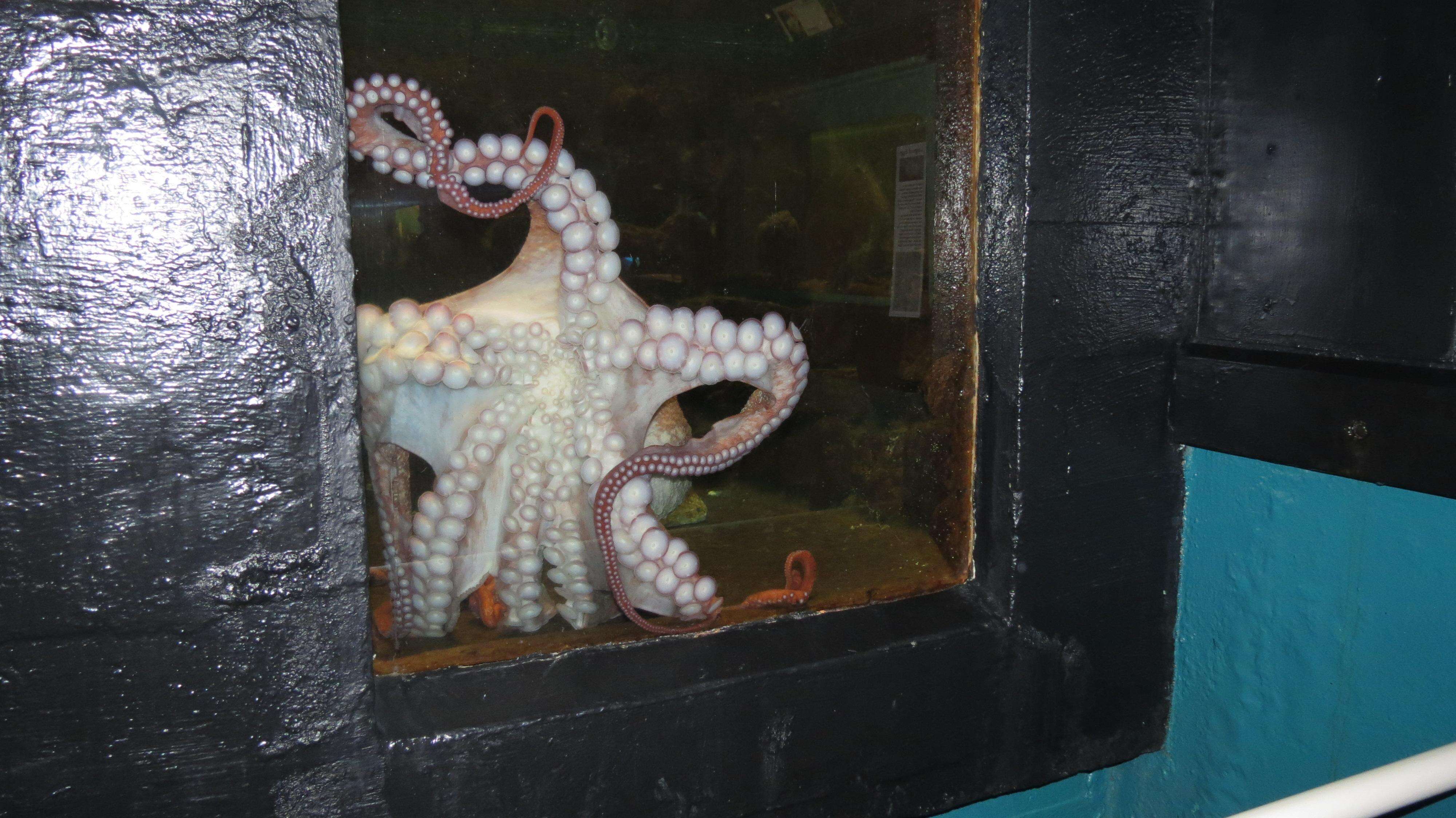 "Several supporters have expressed their concern for the animals housed at this facility," Hogan told The Dodo. "It's distressing to see wild animals like harbor seals confined to small spaces for the duration of their lives, just a few feet from their natural ocean habitat, which is rich in biodiversity. The images of the enclosure at this facility raise cause for concern in the extremely limited space and depth provided to these mammals … [who] in the wild would dive, hunt and exhibit much greater control over their social interactions than they can possibly do in a barren concrete tank."
Naomi Rose, a marine mammal scientist at the Animal Welfare Institute (AWI), has similar concerns for the harbor seals at Seaside Aquarium.
"It does look horrible," Rose told The Dodo. "Long, narrow tanks like this for pinnipeds are like kennels with 'runs' at dog shelters — possibly suitable for general living, although understood to not be ideal for the dogs' long-term welfare, but dogs might be taken out periodically for walks and/or time in larger enclosures — captive seals will live in these enclosures 24/7 and as a wild species, they are far wider-ranging than domesticated dogs."
But unfortunately, not much can be done to help these seals on a legal basis, Rose explained, since the tank at Seaside Aquarium is technically legal under current federal animal welfare regulations.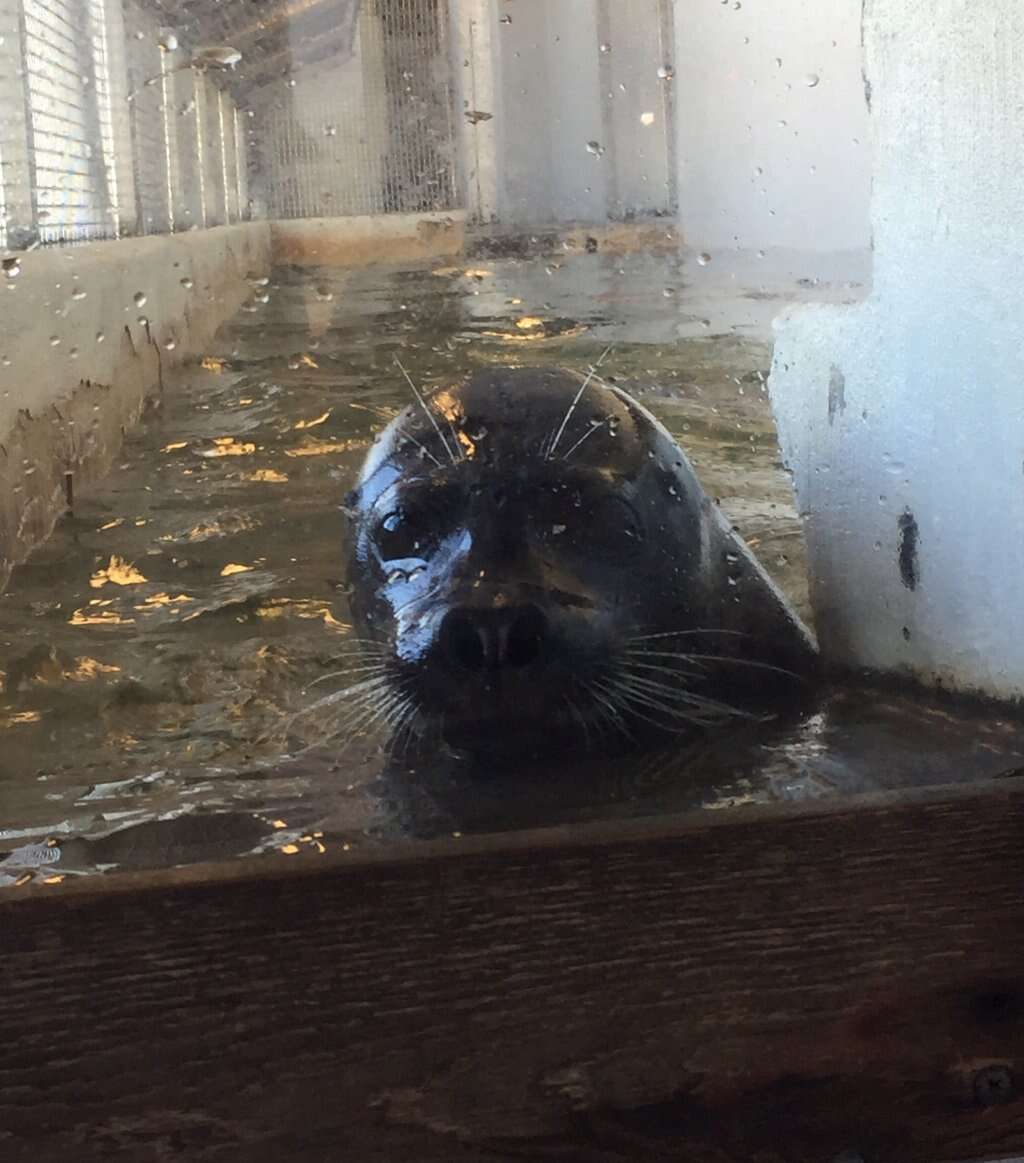 "Unless Oregon wants to adopt stronger regulations under state law, the only way to change things is to pressure the facility itself through consumer actions," Rose said.
When The Dodo contacted Seaside Aquarium, they explained that the seals have an additional pool and resting area for night sleeping.
"These areas are available all the time," a spokesperson for Seaside Aquarium told The Dodo. "However the seals choose to spend the majority of their day in the public viewing pool."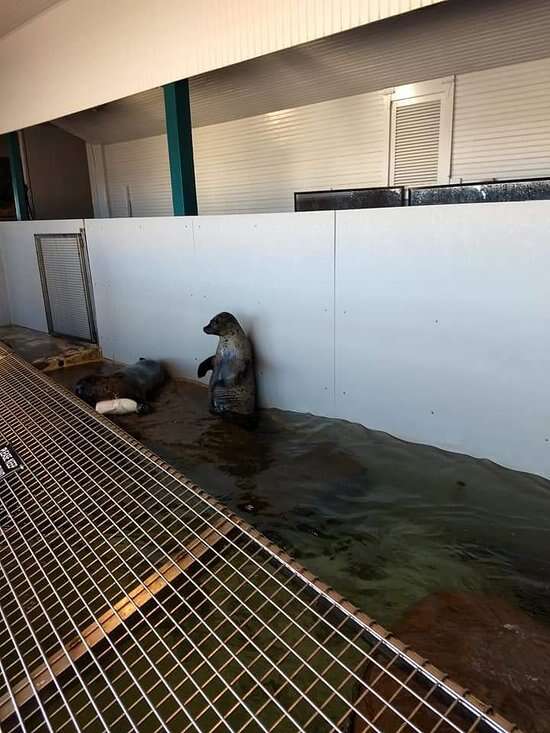 "Everyone who works for the aquarium or is associated with the aquarium cares deeply about our seals," the spokesperson added. "We respect them as living creatures of our Earth and take seriously the responsibility we have for their care and well-being. We are governed by the USDA and the standards and regulations they set for all facilities housing marine mammals. We are inspected twice annually, without notice. We have a trained vet who makes monthly check-ups."
A visitor to the aquarium, who only wanted to be identified as "Christine," said that staff refused to show her the second pool when she requested to see it.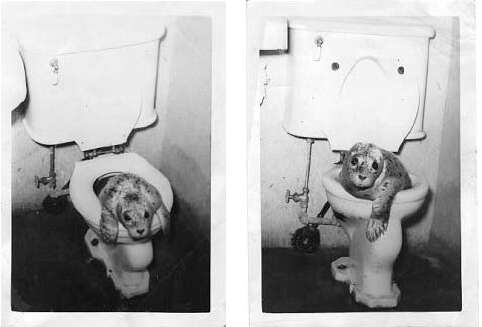 "I was told it's not open to the public, employees only," Christine told The Dodo. "I can't imagine it's much bigger than the day pool because the building itself is rather small."
"And, of course the seals prefer to be in the front tank, that's where the food is," Christine added. "An employee there actually told me they don't even feed the seals in the summer. She said there is no need since they get hordes of tourists all day long that buy tray after tray of fish to feed the seals."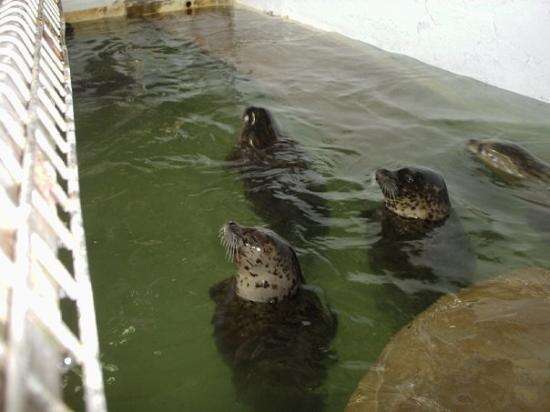 Seidelman also wasn't able to see this second pool when she visited the aquarium, and similar to Christina, she believes the pool couldn't be very large based on the building's small size.
When The Dodo requested photos and dimensions of the second pool, Seaside Aquarium did not respond.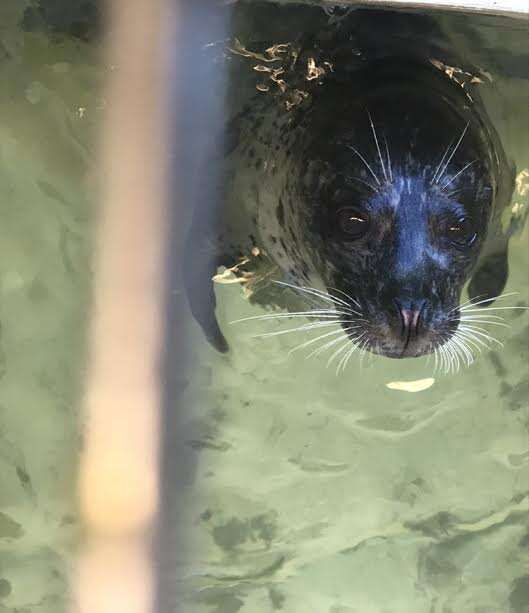 "Clearly, these seals are not candidates to be reintroduced into the wild because they're captive-bred, but their situation is totally inhumane, and they need to be ... given the proper amount of space, nutrition, enrichment," Seidelman said. "In my ideal situation, I would see all of those animals removed, and that aquarium shut down. They need to be moved into a situation to where there's some enrichment, and to where there's some more space for them to swim, and the ability to not be dominated by others … being fed separately and monitored so everybody is getting proper nutrition."