Terrified, Sick Shelter Dog Completely Transforms With A Little Love
"It broke your heart to see a dog who was scared and so unsure like that."
Blue looked pretty rough when he turned up at a Texas shelter in May. The 4-month-old German shepherd mix was skinny and missing patches of fur, and terrified of anyone who got close to him.
But the team at Shenandoah Shepherd Rescue saw Blue in a different light — they saw potential. They decided to rescue both him and his sister, Roxanne, and find them new homes in Virginia.
Before transporting Blue and Roxanne across the country, both dogs went to a local animal hospital for a health check, and the vet team made a troubling discovery — Blue had parvovirus, a deadly disease that attacks and breaks down a dog's intestinal linings. Left untreated, parvo is almost always deadly.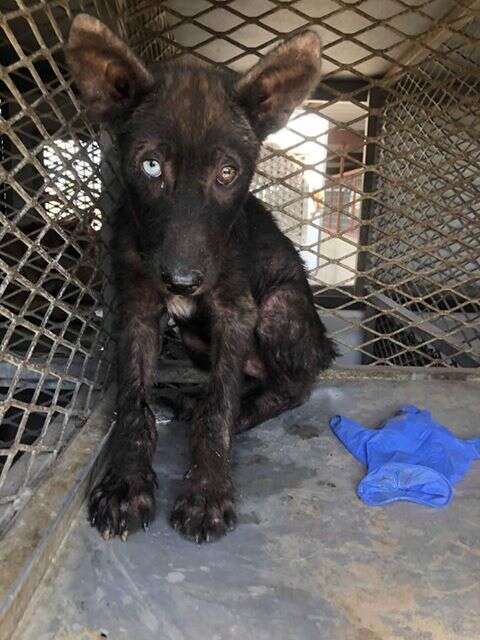 "There was a point in time when he was definitely very sick, and we weren't 100 percent sure that he'd make it," Kaitlin Vazquez, cofounder of Shenandoah Shepherd Rescue, told The Dodo.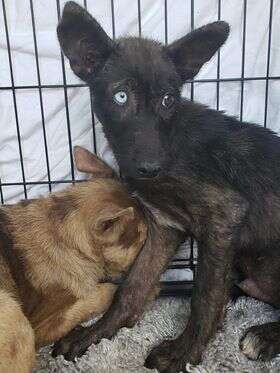 Despite having shared a kennel with Blue, Roxanne hadn't contracted parvo herself — so the rescue group transported her to Virginia and placed her in a foster home so she would be safe. Blue, on the other hand, had to stay at the hospital for over a month, although he eventually recovered and moved to Virginia, too.
A dog lover named Julia Downer immediately put up her hand to foster Blue.
"I was kind of drawn to his cute little face," Downer told The Dodo. "Roxanne already had a foster, so I pretty much begged them to let me foster Blue."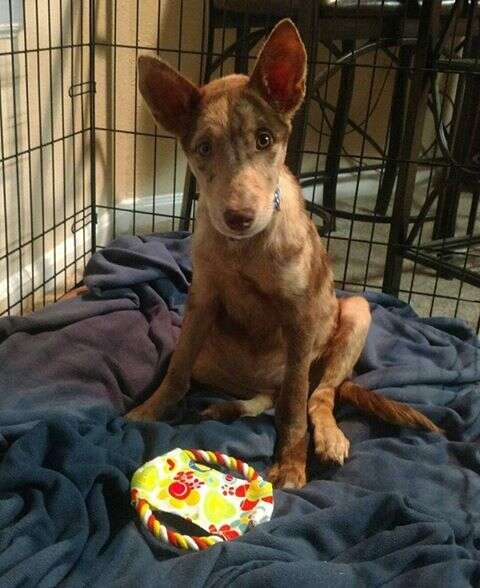 But when Blue arrived at Downer's house, she realized that he was going to be a challenge.
"When he first got here, he was completely shut down," Downer said. "It was like he really didn't know how to be a dog."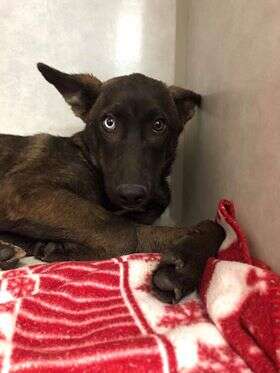 Blue didn't want Downer or anyone else touching him, and he cowered in one spot in the house for most of the day.
"He found one spot in front of our dishwasher, and he wouldn't leave it for anything," Downer said. "If I'd walk toward him, he'd run in a circle until I was gone, and he'd go right back to his spot and sit there and stare at me. It was kind of upsetting, and broke your heart to see a dog who was scared and so unsure like that."
Downer had two other dogs in her house — her own dog Simba, and another foster named Koda — and they seemed to help Blue come out of his shell. He started exploring the house more, and Downer discovered that Blue enjoyed playing with a tennis ball.
"We have a couple of old tennis balls that we throw around, and I just kind of kicked one one day to see how he'd respond, and he loved it," Downer said. "He's not super good at bringing the ball back, but this kind of brought out his playfulness."
After a few weeks with Downer, Blue had turned into a different dog.
"He'd jump up on the bed and snuggle with us, and he'd hang out on the couch," Downer said. "He was so vocal and had personality for days."
Downer was tempted to keep Blue herself, but when the perfect person offered to adopt him, she couldn't say no. Blue went to live with his new mom in September.
"She was so excited," Downer said. "She sent me a photo of Blue in front of the ocean on the very first week that she had him, and you could just see how happy he was."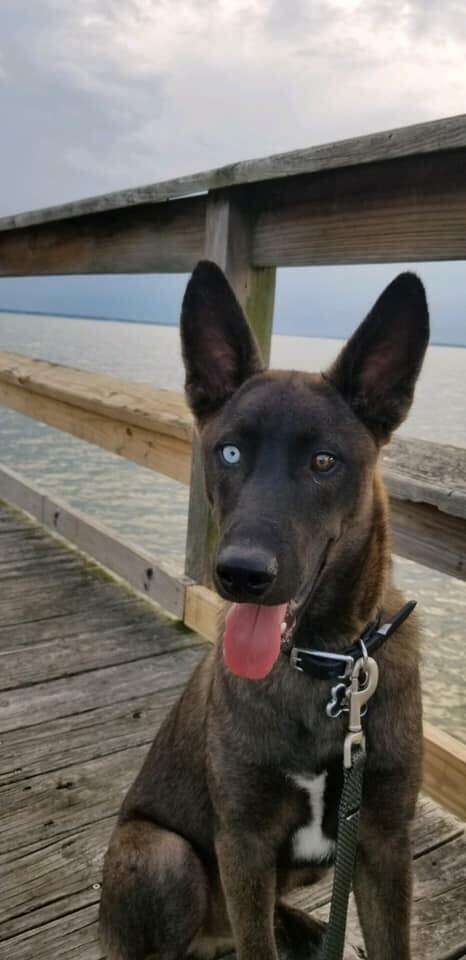 "She's also an avid walker, and she told me about the walks she takes every morning, and she goes on a longer one every weekend, and that's just what Blue needs — he needs a very energetic household," Downer added.
The team at Shenandoah Shepherd Rescue couldn't be happier with how things turned out — and they're blown away at the transformation Blue has made.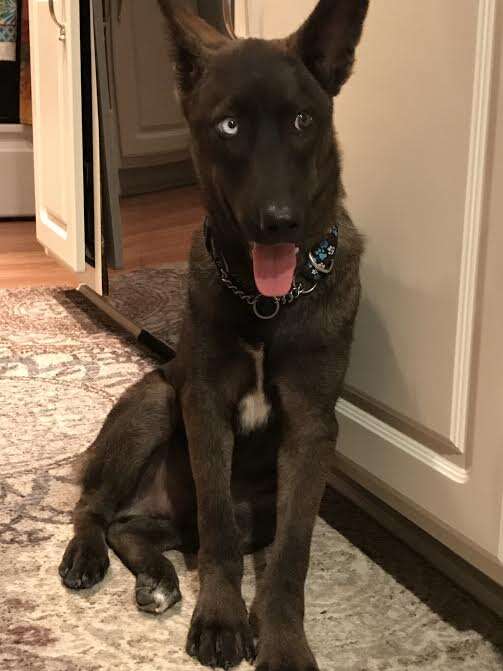 "He ended up being a very friendly, happy-go-lucky guy," Vazquez said.