Neglected Dog Was So Scared Of Men She Wouldn't Leave Her Little House
Then she met her new dad — and everything changed ❤❤❤
Bella was born into the care of a breeder in New Zealand who kept her in absolutely terrible living conditions and severely neglected her. She eventually found a home and escaped her life with the breeder, but unfortunately, she didn't get along with her new family's dog, and was eventually surrendered to Husky Rescue NZ.
When Bella first arrived at the rescue, she was absolutely terrified of everyone around her. She'd been treated so poorly for the first several years of her life that she didn't trust humans at all, and her new friends at the rescue knew that it would take her some time to learn to trust again. It seemed as though her recovery journey was going to be a long one — until she met Simon Evans, her future new dad.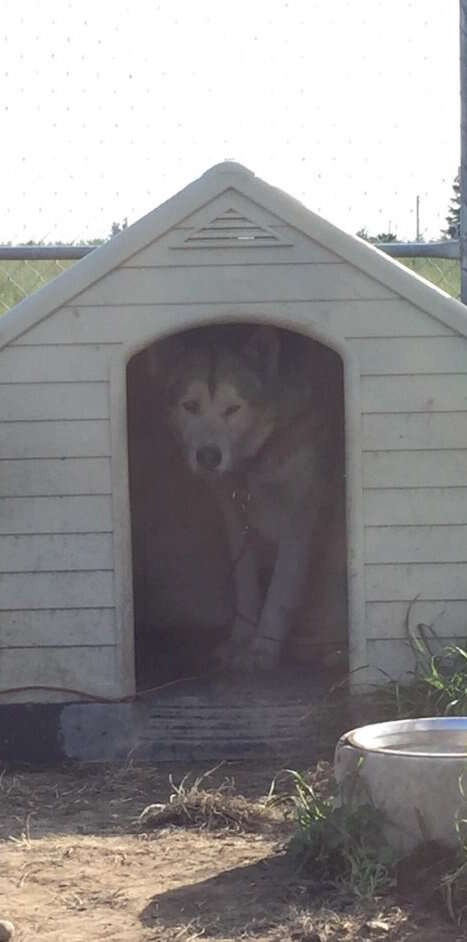 Evans started volunteering at the husky rescue after work sometimes, helping to exercise all of the very active dogs. He first bonded with a dog named Noct, who had come from the same breeder as Bella and spent the first seven years of his life completely neglected and chained to a shed. Noct was incredibly shy at first, but Evans eventually won him over — and hoped that he might be able to do the same thing with Bella.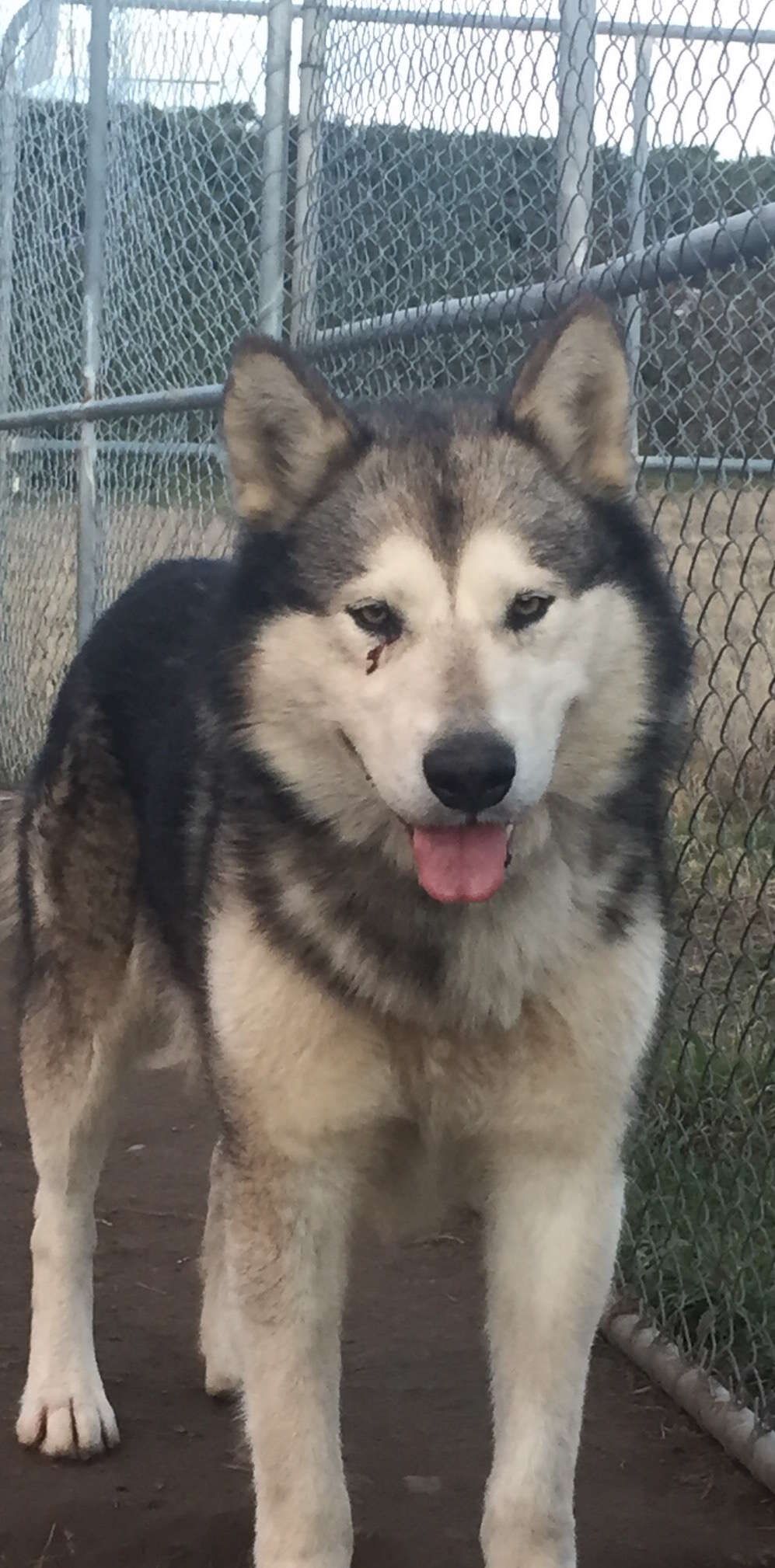 "By the time Bella got to the shelter she was just terrified of everyone (especially men), so much so that when I would show up, she'd run straight into her kennel and just hide at the back," Evans told The Dodo.
In order to gain Noct's trust, Evans had started taking him on runs, and decided to try that same strategy with Bella. With the help of another volunteer, Evans began taking both Bella and Noct out on frequent runs, and slowly but surely, Bella's true personality finally started to emerge.
"We would go for runs a few days per week, and before long she turned a corner and started being excited to see us," Evans said.
Not only did Bella start to bond with Evans on those runs, but they brought her closer to Noct as well, and before long, the two Alaskan malamutes were the best of friends. Their bond helped them progress even more, and everyone at the rescue was amazed with just how far they'd come since arriving.
Evans had been planning on moving away for a while, and his deal with the shelter was that if Noct had made enough progress by the time he was ready to move, then he would adopt him and take him with him. Not only had Noct gone above and beyond Evans' expectations, so had Bella — and he knew there was no way he could adopt one without the other.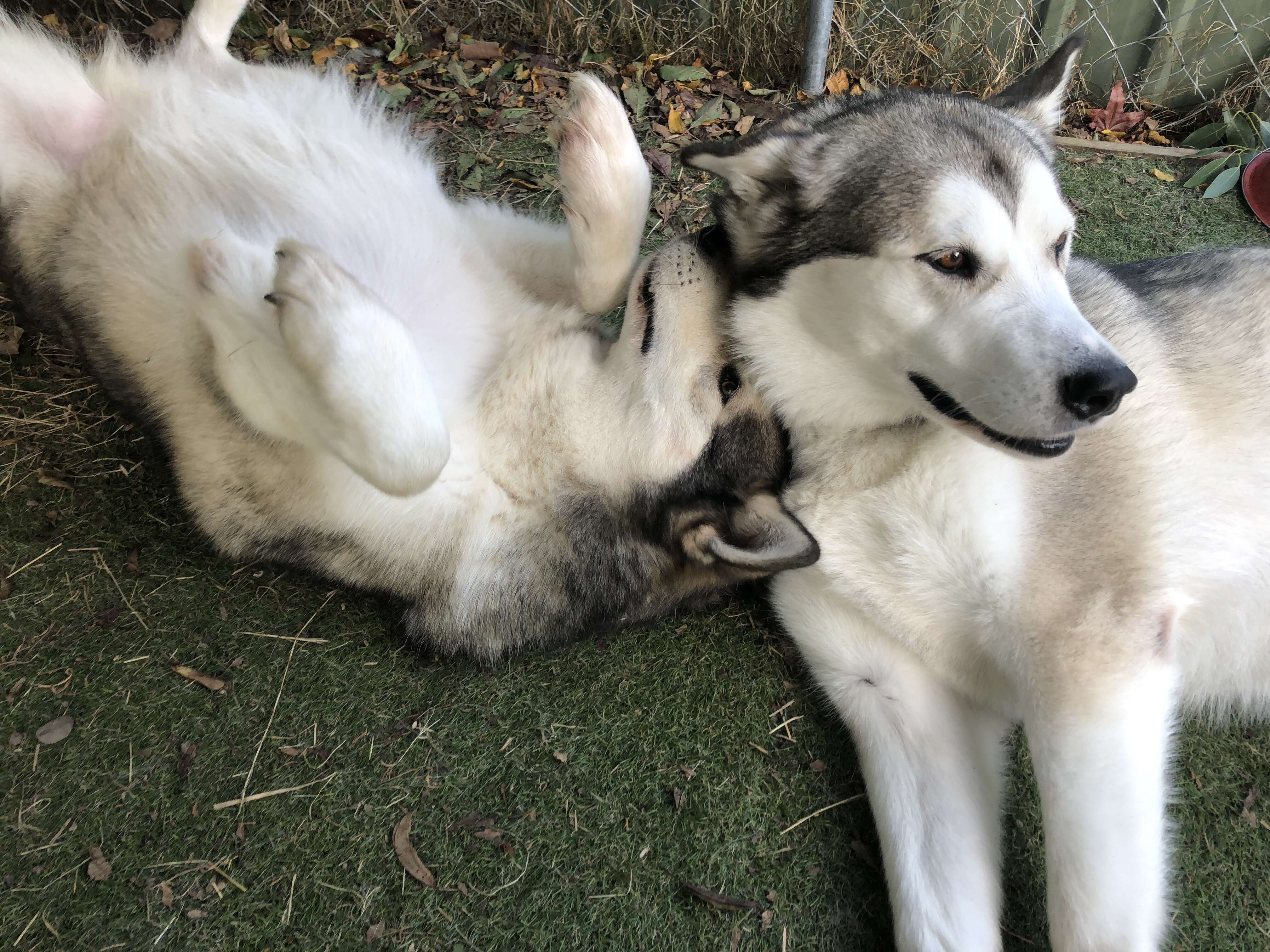 "Noct used to do these long, sad howls when I would leave after our runs," Evans said. "Those howls stopped after Bella arrived. By the time I left at the end of that year, leaving either of them behind was not an option."
Evans made up his mind and decided to officially adopt both Noct and Bella — and he wouldn't trade that decision for anything in the world.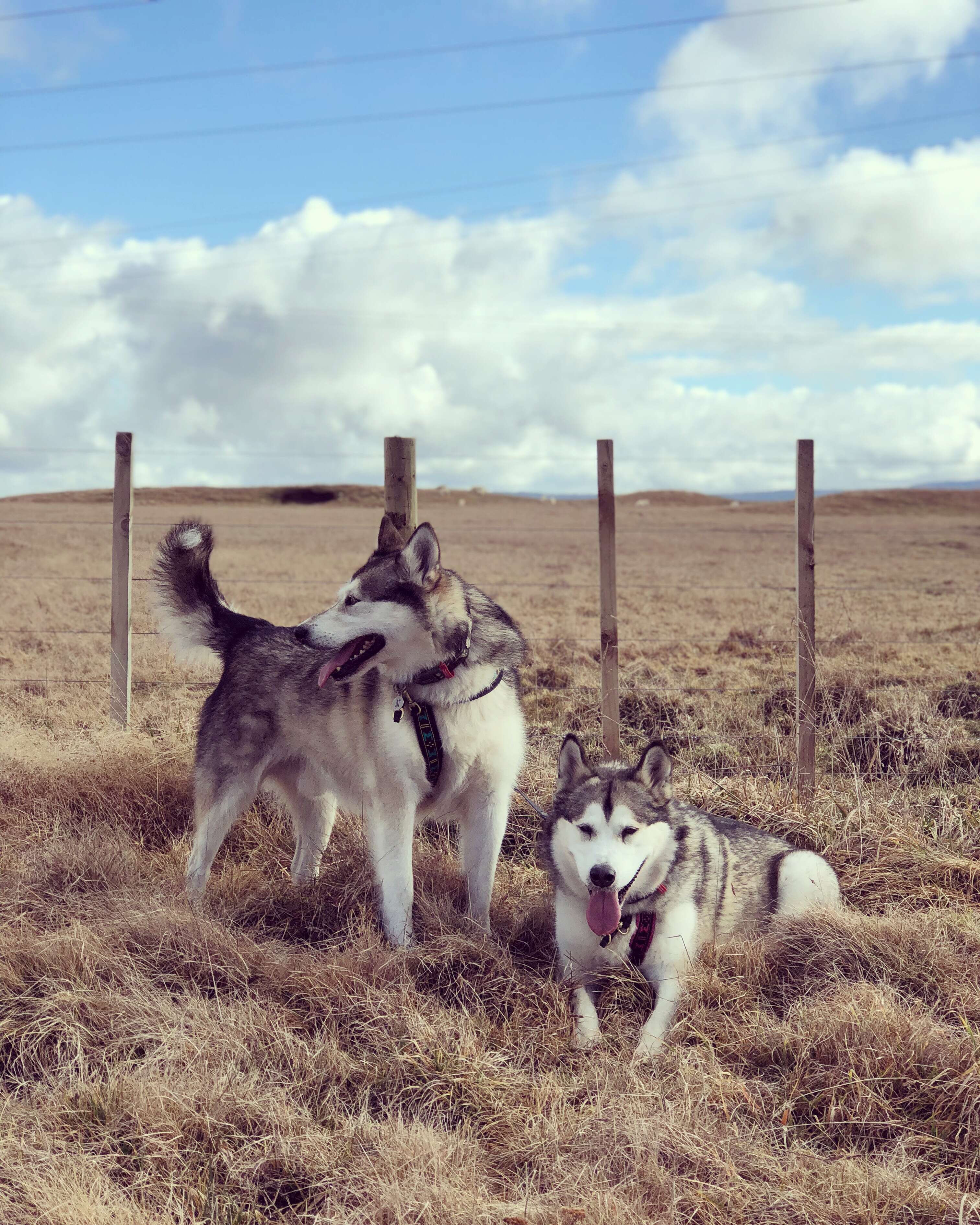 Now, a year and a half later, Evans takes Noct and Bella on runs every single day, and at night the three friends pile into the same bed together. Both dogs are so different from when they were first taken in by the rescue, and are now trusting, friendly and wonderfully carefree. When Evans first started volunteering with the rescue, he hadn't been planning on adopting any of the dogs, and now he couldn't imagine his life without his two furry best friends.
"Funny how things work out, really. I hadn't planned on getting pets at that point in my life but I wouldn't have it any other way," Evans said. "They are easily the best part of my day."