Boy Breaks Down After Santa Surprises Him With New Best Friend
"Everyone was crying watching this all happen."
This year, Christmas came early for 12-year-old Austin Brooks — but not for him alone.
In that same instant, a sweet cat named Gizzard received the very best gift as well.
Austin's mom, Mari Brooks, works at the Humane Society of Genesee County, Michigan. For the last two years, Austin has spent much of his free time there, too, volunteering to take the shelter's dogs on walks and socialize with the kitties.
Earlier last month, however, something sad happened at home.
"Our cat passed away," Brooks told The Dodo.
Despite being understandably heartbroken over the loss, Austin still continued to help other pets in need.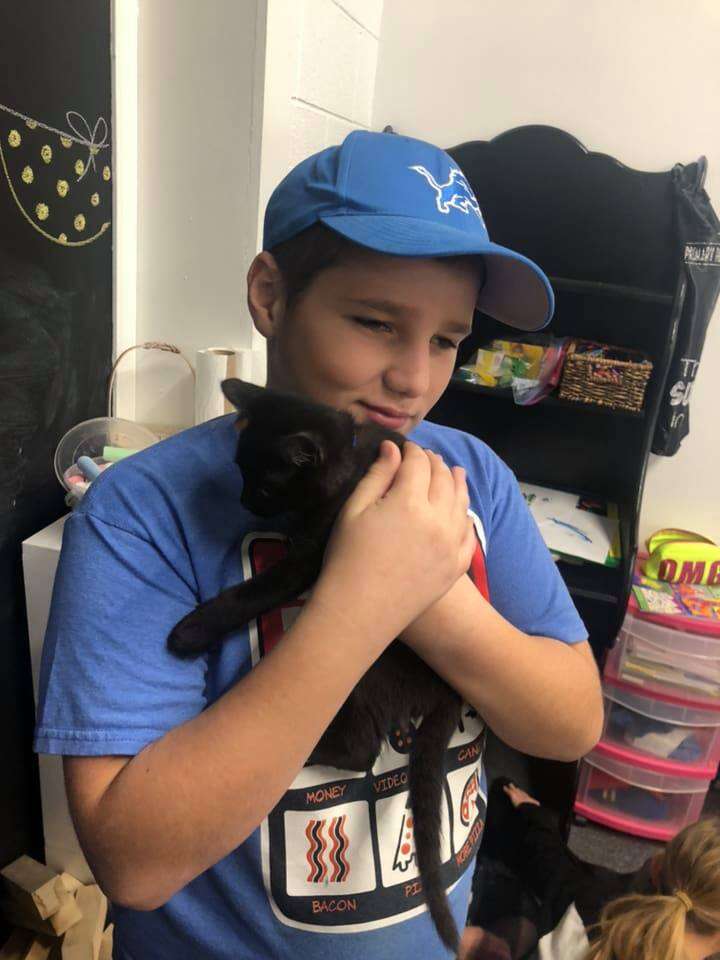 Not long after, Austin helped the shelter put on a yoga session featuring adoptable kitties. It was there that he met Gizzard — and fell immediately in love.
Brooks quickly noticed her son's connection with Gizzard, realizing the two could truly be lifelong friends. So, unbeknownst to Austin, she made arrangements to adopt the cat into their family.
Then Brooks got to thinking about how she might inform her son of the good news — and the perfect opportunity arose.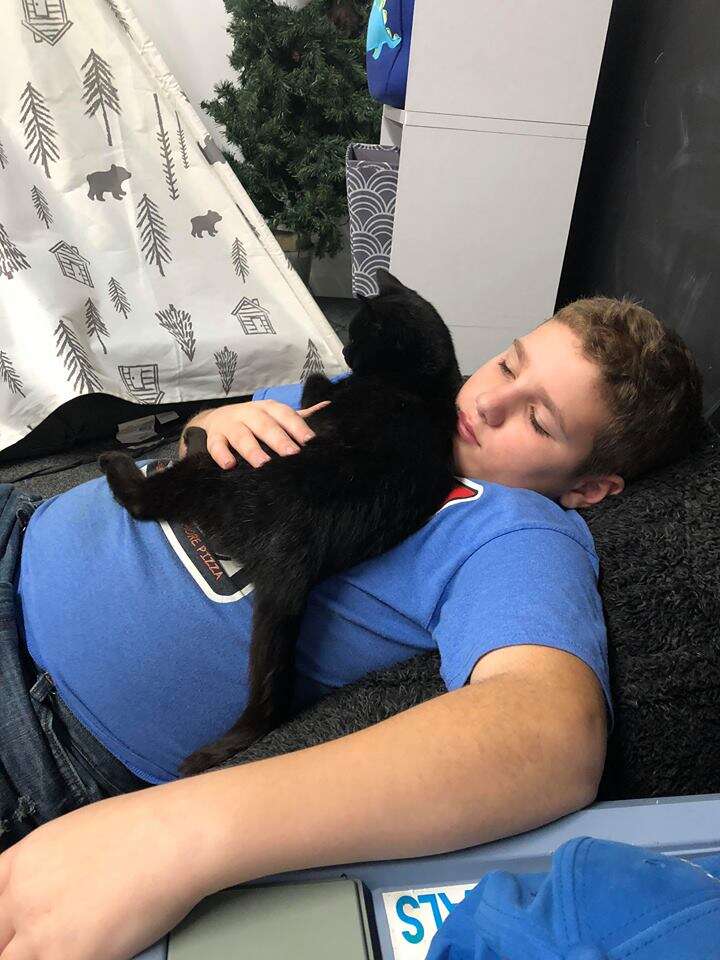 A few days later, the shelter hosted a holiday event featuring Santa Claus. Austin was there too, of course, and he happily joined in on what he thought was just going to be a photo shoot with Santa and Gizzard.
Turns out, it was so much more.
Video of the touching moment shows Austin's sweet reaction to learning that he and his new best friend would be together forever.
Austin shed tears of joy.
"His reaction was the best thing I have ever seen," Brooks said. "Everyone was crying watching this all happen."
And things have only gotten better. Austin and Gizzard are now inseparable.
In the eye of the former shelter cat, the newfound bond with Austin has been life-changing.
"Gizzard sleeps with him every night," Brooks said. "He comes running when Austin calls him...They really are best friends!"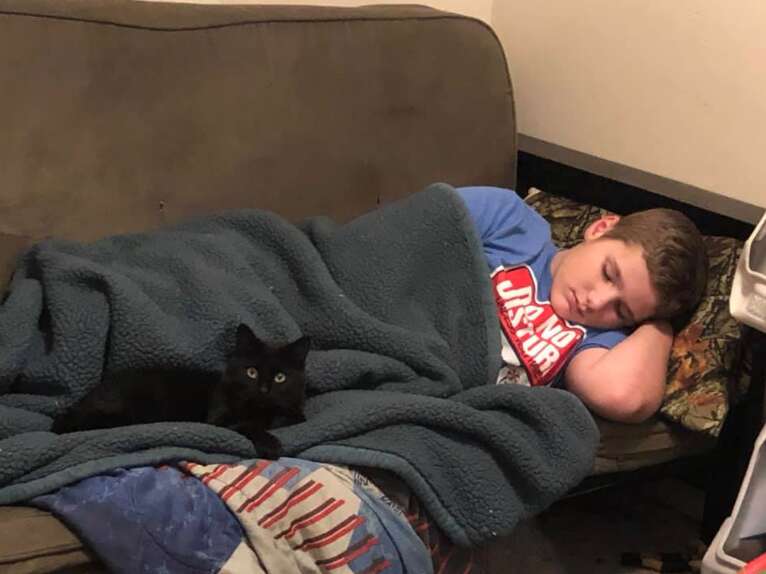 Austin and Gizzard's surprise present — having one another — is bound to be a gift that keeps on giving, for many years to come.