Shelter Dog Is So Depressed — Except When She Gets Out On Field Trips
"The look on her face was priceless ... That big old smile came out, she was just shining."
When Gigi the pit bull first came to Fairfield County Animal Control and Adoption Center in South Carolina last September, it didn't take long for staffers to fall in love.
Gigi had a contagious smile — and every time the workers would enter the room, she'd be overjoyed. Gigi was picked up as a stray, but it was clear all she wanted was to be with someone.
"She was just a happy-go-lucky girl," Samira Yaghi, a volunteer for the shelter, told The Dodo. "Just the sight of us walking in would make her perk up right away — she'd start smiling and her whole body would start wiggling."
But despite lots of love, playtime and cuddles from shelter volunteers, Gigi hasn't been acting like herself over the past few weeks. She doesn't seem nearly as happy as she used to, and doesn't even lift her head anymore when her friends walk in to greet her.
"Now she has droopy eyes, just lays down in her kennel and won't even move," Yaghi said. "We took her to get checked out and she's perfectly healthy … But we think she's to the point now where being in the shelter is really starting to make her depressed. Some dogs really do start to give up after being here as long as she has."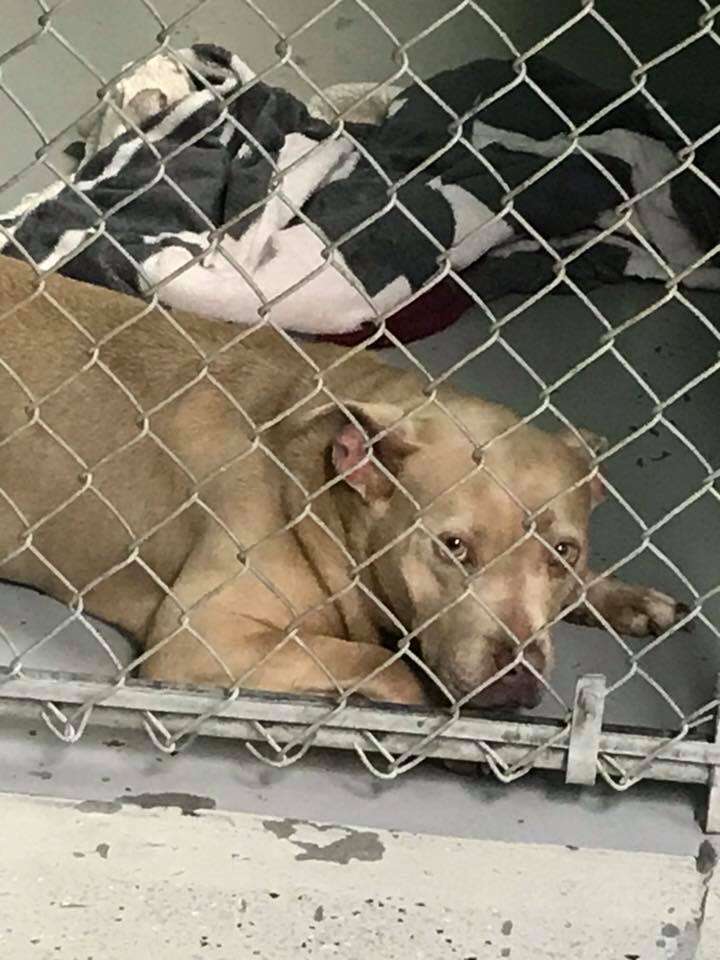 After seeing the shift in her mood, the shelter staff instantly tried getting her out of the kennel more and more to ensure she wouldn't get too lonely. It was helping a bit, but Yaghi knew an even better way to cheer Gigi up about not finding a home.
She decided to set up a day out on the town just for Gigi, in hopes it would heighten her spirits and make her feel pampered. While many shelter dogs dogs love playing with other dogs, Gigi much prefers one-on-one time with people.
"One day I just decided: We're going to go out together and have a good time," Yaghi said. "We got into the car and right away, she lit up."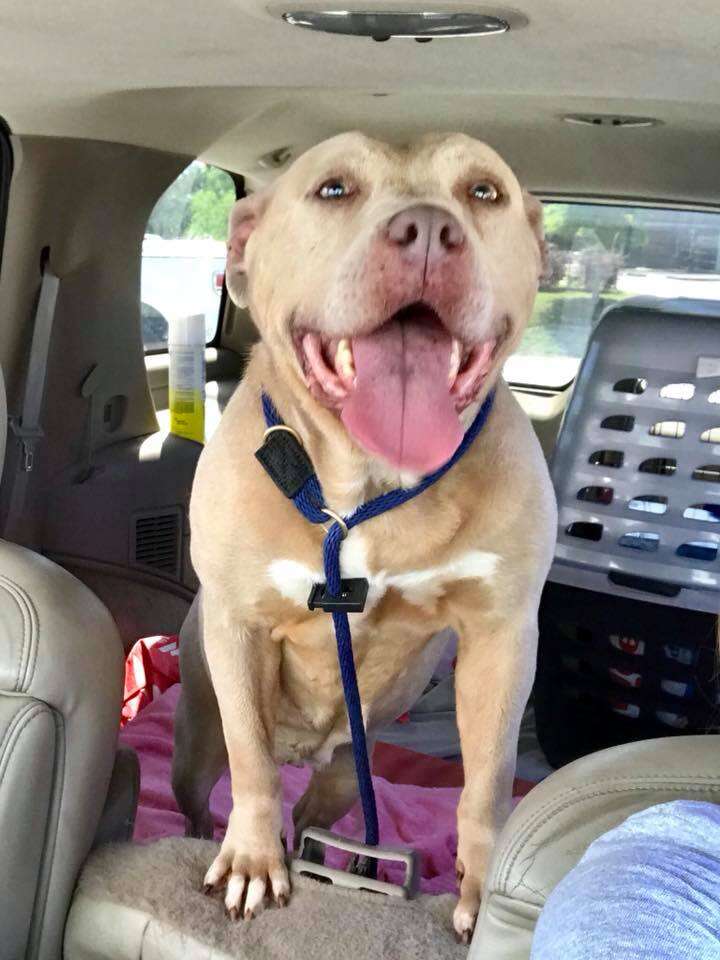 Gigi was so excited for her trip out and wouldn't stop smiling. She and Yaghi stopped for some ice cream — which was most likely the first time Gigi had ever eaten it.
"The look on her face was priceless when she looked at the cone and ice cream," Yaghi said. "That big old smile came out, she was just shining."
Gigi had a blast hanging out in the sun — and even on her way back to the shelter, she was still flashing that signature grin.
After Yaghi posted a few photos of their outing on Facebook, the shelter was contacted by a woman who wanted to meet Gigi. The details are still being finalized, but Yaghi is confident that Gigi will have her own family very soon.
In the meantime, the shelter staff is making sure to spend their extra time brightening up Gigi's day.
Because without even trying, she already does it for them all the time.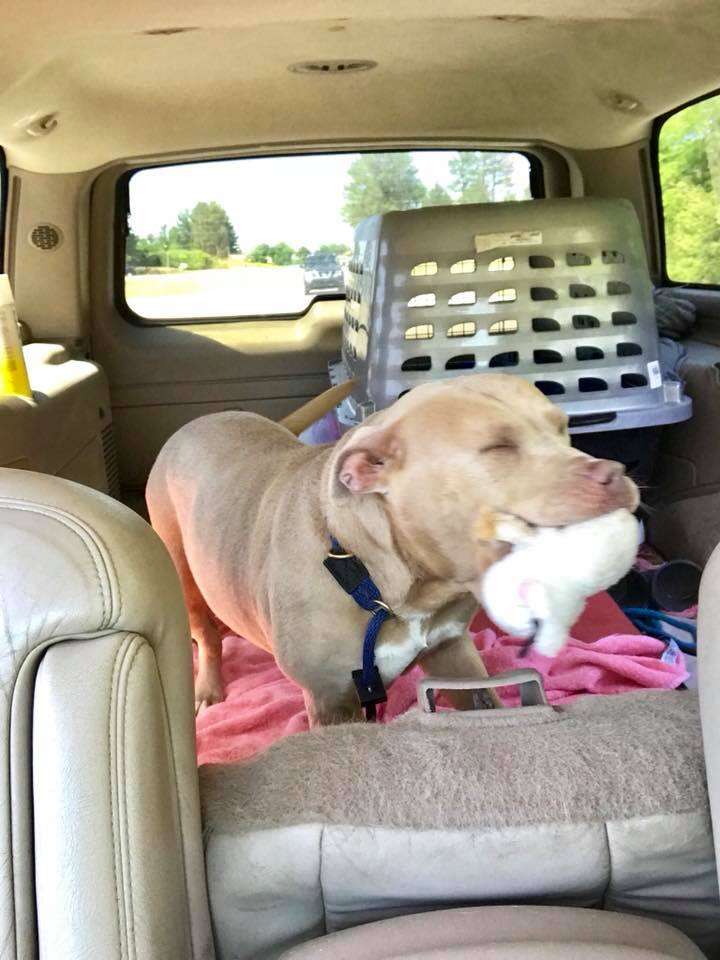 "She's just got a sparkle to her that is so special," Yaghi said. "She doesn't know a stranger — just wants to get belly rubs and give you kisses."
Thinking about adopting? Then meet Dodo Adoptbot, an interactive guide for new pet parents. Get
started on Facebook Messenger
or text HOME to 38349.