Woman Won't Give Up On Sick Shelter Dog Who Was Abused For 6 Years
"I've rescued thousands of dogs, but this dog has changed my life. She is the most forgiving, sweetest dog. All she wants to do is love and be loved."
One of the first things Shira Astrof did for the dog was change her name. She started calling her Ruby.
"We're not using her old name anymore from when she was abused," Astrof, a volunteer for Care Rescue LA., the Los Angeles rescue group that helped save Ruby, told The Dodo. "We wanted to give her a new name for a new start."
This past July, Ruby turned up at a shelter in West Valley, Los Angeles, after being confiscated from her owner, who will be undergoing trial for abusing Ruby. Years of mistreatment had left the dog injured, sick and traumatized.
"I was told that she was adopted from the West Valley pound six years ago when she was 10 months old, and she was this beautiful, healthy German shepherd mix," Astrof said. "And then she was returned by the police six years later as this emaciated, 40-pound dog that couldn't use her hind legs."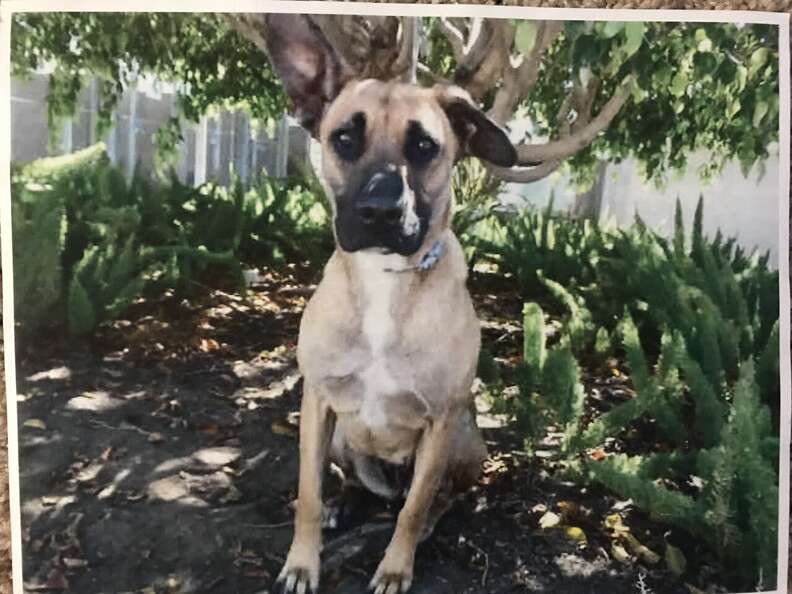 While Astrof doesn't know all of the details of the case against the former owner, she knows that Ruby went through hell.
"They said that she was confined to a crate for six years and that's why her back legs completely atrophied," Astrof said. "It also seems like she was beaten."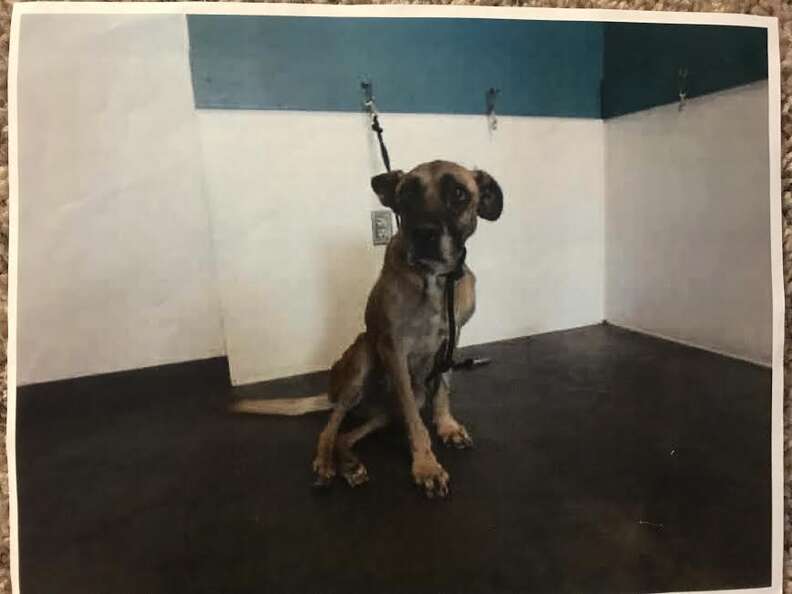 Things definitely got better for Ruby at the shelter, but her situation still wasn't great — she was initially cordoned off in a separate room, while authorities worked on gathering evidence to condemn Ruby's owner, according to Astrof.
"She got so depressed in there, they thought she was going to die," Astrof said. "She didn't want to eat or anything."
Luckily, Astrof stepped in and helped. After seeing a video of Ruby at the shelter, Astrof reached out to the shelter staff and police and made an arrangement with them — if they agreed to let Astrof take Ruby home, she'd continue helping them gather evidence, sending them medical records and photographic updates of Ruby as needed.
Ruby transformed when she left the shelter, according to Astrof.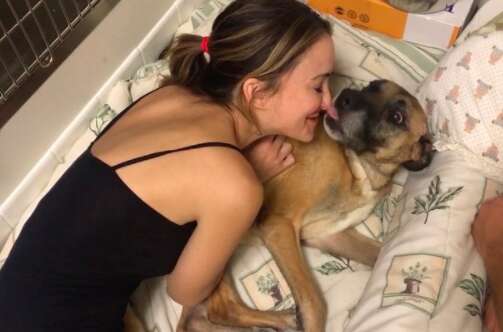 "From the minute I got her, she put her whole trust in me, and she just trusts and loves everybody," Astrof said. "And the first thing I said to her is that she's safe, and that nobody will ever hurt her again."
Astrof was particularly surprised by how much Ruby liked people. After everything she'd been through with her former owner, Astrof had expected her to be skittish and withdrawn — but Ruby was the exact opposite.
"She doesn't have any fear toward others," Astrof said. "Her tail immediately starts wagging when any new person or any animal enters the room. She loves dogs, she loves cats, she loves everyone. It's such a testament of how dogs are different than people. It's like she knows she's been rescued and she's been saved now."
But Ruby does have a lot of physical challenges to contend with. For one, she needs to gain weight — right now, Ruby only weighs a little over 40 pounds, when she should be closer to 90. Then there are Ruby's pain issues.
"Her body is still in such a terrible physical state," Astrof said. "When she goes to lie on me, it's just not a normal dog going to lie down — it takes her a minute to readjust, and then she has to fall on top of me. Her whole body is so atrophied that she can't forget it. She's in pain every second."
Ruby also has some psychological trauma to work through.
"Even if she's in severe pain, she will not go to the bathroom inside of the house, no matter what — she's scared to," Astrof said. "If she's not carried outside, she will hold it and it's definitely a fear-driven thing. Her abuser probably instilled that in her."
To help Ruby get better, Astrof and her friend Maria (who is currently fostering Ruby) take her to get regular acupuncture treatments, massages and aqua therapy sessions.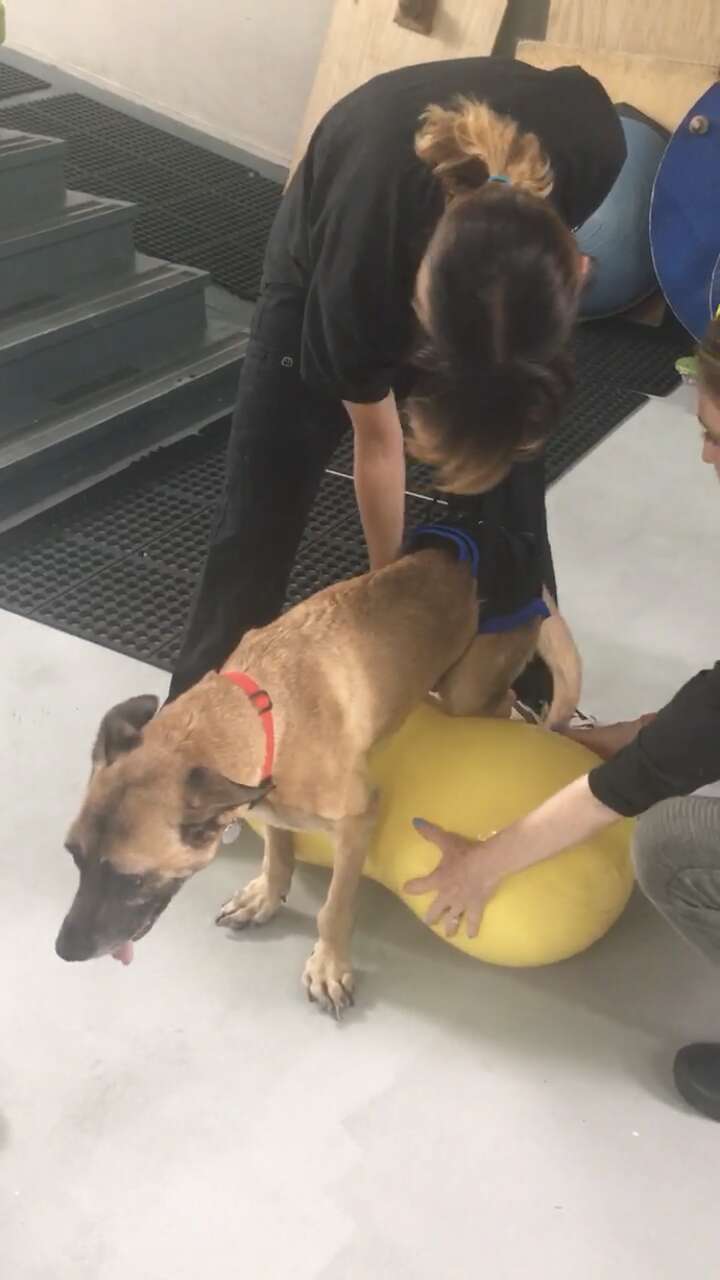 "She's definitely getting better," Astrof said. "We also have her going to the vet every other day — we're doing everything."
Astrof is also helping Ruby experience normal dog activities that she may have never done before, like going to the dog park. Ruby enjoys it all.
"It's like she wants to take in every moment of life that she didn't have," Astrof said. "She even loves her walks, even though you can see that she's in pain doing it. But she lets us know when she needs to be picked up."
Astrof even discovered that Ruby is a classical music aficionado. "Her tail starts wagging right away," Astrof said. "When we turn it off, her tail stops. And when we turn it back on, it starts wagging again."
And Ruby loves Astrof's cats, although they don't always love her.
"She starts crying with excitement when she sees them," Astrof said. "She just wants to lick them and play with them and cuddle with them, and they'll do it for a second, but then they'll swat her."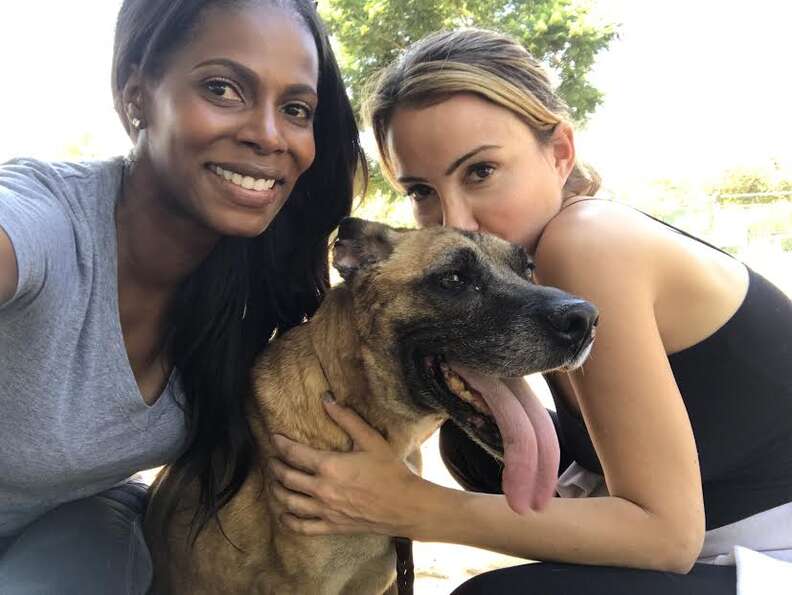 The cats might not be too crazy about Ruby, but Astrof adores her through and through.
"I'm so in love with her," she said. "I've rescued thousands of dogs, but this dog has changed my life. She is the most forgiving, sweetest dog. All she wants to do is love and be loved."
To help Ruby continue to heal, you can make a donation to
Care Rescue LA
. You can also follow Ruby's progress on
Instagram
.