After some locals noticed that a thin, sick-looking street dog in India hadn't moved from the same spot for two whole days, they contacted Animal Aid Unlimited in hopes that it could help. When rescuers arrived, they couldn't initially see anything wrong with the poor little dog — but they soon discovered she was hiding a very painful injury.
Rescuers slowly approached the dog, later named Dory, and pet her a little, trying to gain her trust. She still didn't move, and they realized the poor dog was too sick to stand up, and that's why she hadn't moved in days.
They could see that something was off with her mouth, and so a rescuer gently picked her up and carried her back to their truck, eager to get her to the shelter to try and save her life.
Back at the shelter, poor Dory collapsed onto the examination table, unable to support herself even a little bit. Rescuers gently opened her mouth to see what was going on, and found that several of her teeth were broken and she had a fracture in her jaw. She was so weak and unable to stand because she hadn't been able to eat from all the pain, and she likely wouldn't have survived much longer with such an injury.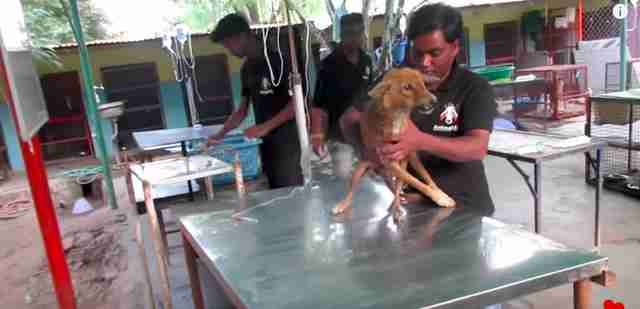 In order to heal her broken jaw, rescuers placed a wire around her lower jaw …
… and before long, Dory was finally able to eat again, much to her delight. It had likely been a very long time since she'd had a full meal, and she ate vigorously, so grateful to finally be free from pain.
"Without surgery, this sad and frail girl would never have eaten again," Animal Aid Unlimited wrote in a video about Dory's rescue.
After weeks of rest and lots of love, Dory was completely healed …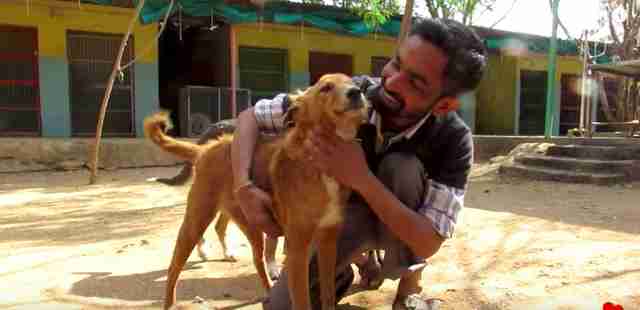 … and finally able to smile and play again, as much as she wanted.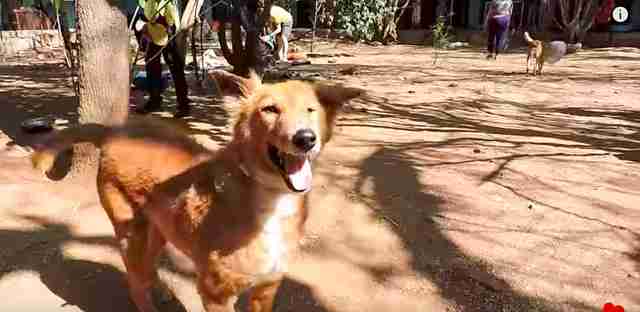 If no one had noticed Dory collapsed helplessly on the street, she never would have survived. Thanks to her rescuers, though, she's a completely different dog, and so excited for her second chance at life.
Watch the full video of Dory's rescue below: