Little Dogs Were So Scared At Shelter They Wouldn't Stop Hiding Under Bed
"We just give them love and time and patience, and watch how they blossom" 💕
Alix and Kelly were terrified of everything and everyone. Whenever someone tried to approach them, they'd retreat to the farthest corner of their kennel and hide beneath their dog beds.
In late May, the team at National Mill Dog Rescue (NMDR) rescued Alix and Kelly, two Shih Tzu sisters who'd been used as breeding dogs at a puppy mill in the Midwest. While the team can't disclose much information about this specific puppy mill, Kim Lehmann, director of kennel operations at NMDR, explained that the 3-year-old dogs had lived in quite miserable conditions.
"They had minimal handling," Lehmann told The Dodo. "It's likely that they did not have good food. No exercise. And that's very typical of puppy mills."
When the NMDR team took Alix and Kelly to their shelter, life got much better for them — they now shared a roomy kennel with comfortable beds as well as plenty of food and water. But they were still pretty shaken up from their experiences at the puppy mill, and they spent most of their time cowering under their bed.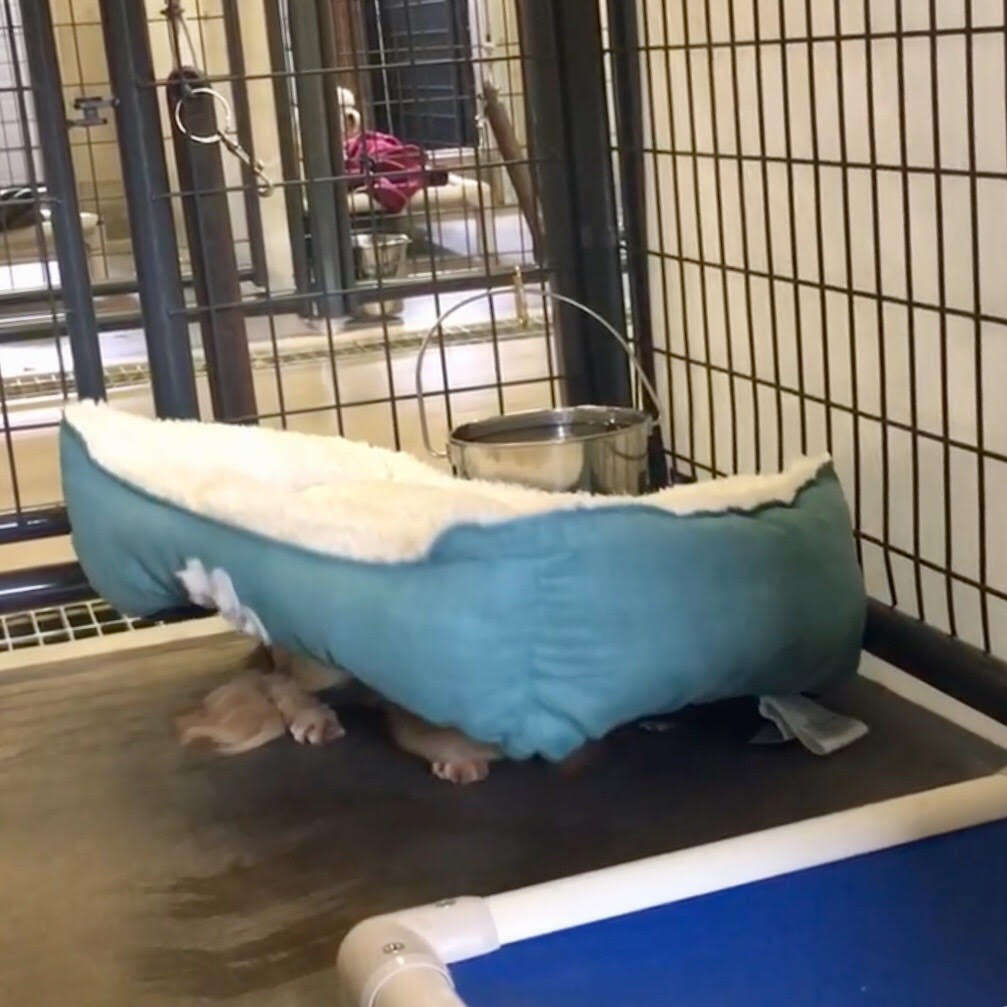 "Years of confinement in a cage takes its toll," Lehmann said. "They were completely sheltered, they didn't have human contact and they didn't know the sights and sounds and smells of the world. So when they're removed from that environment, everything is brand-new … and sometimes, they just don't know how to handle that."
"We often see dogs hiding in the corner or under the bed, which was the case with both these little girls," Lehmann added. "We just give them love and time and patience, and watch how they blossom when they realize that we're not going to hurt them, and they're in a really good place."
This went on for about two weeks, but the volunteers never gave up on Alix and Kelly — they kept visiting them in their kennel, and Alix and Kelly became more confident around people. Eventually, they stopped hiding beneath their beds, and even allowed the shelter volunteers to pick them up and cuddle them.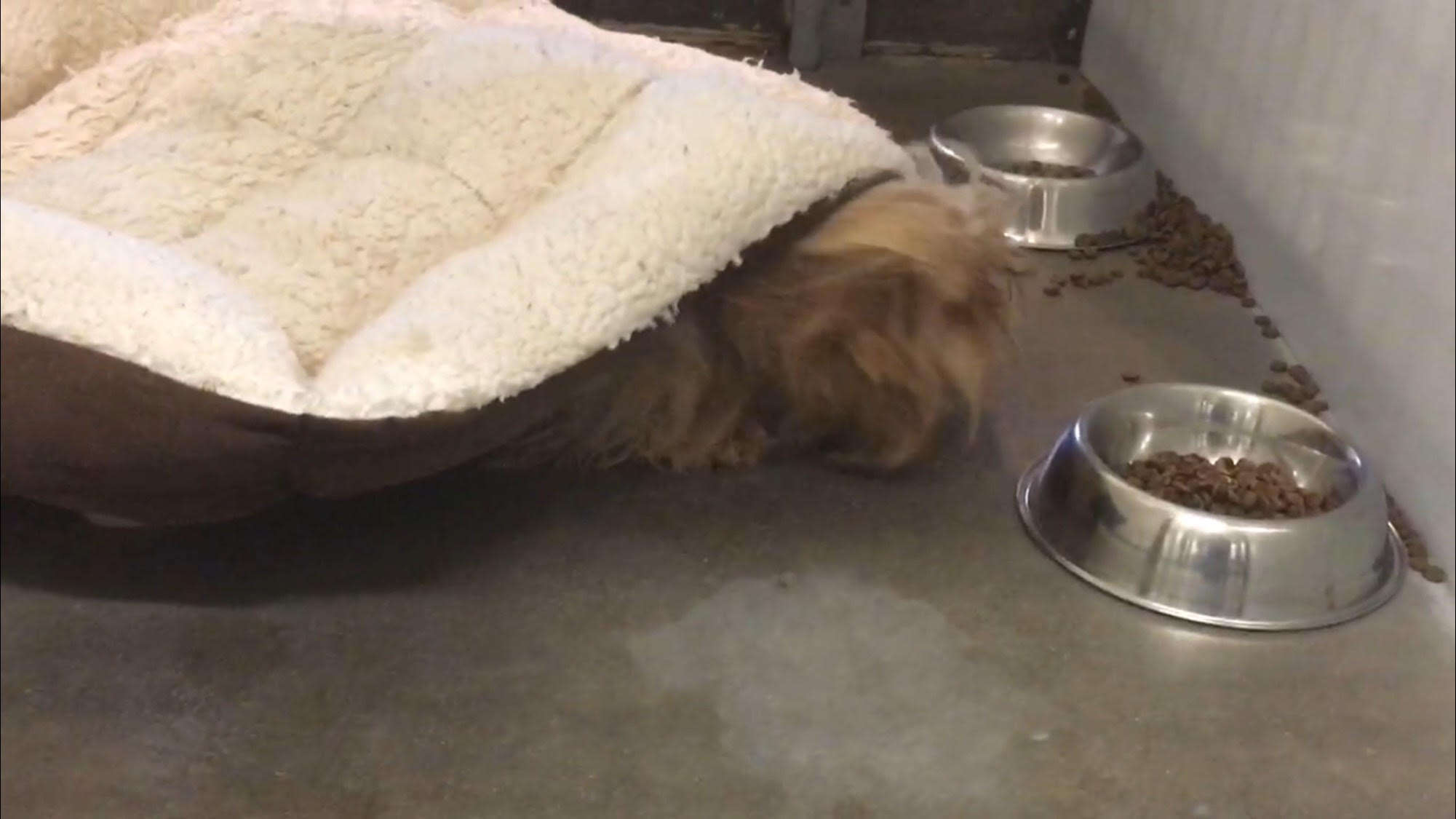 "They started to relax, and it just kind of went from there to the point where they were comfortable meeting new people," Lehmann said.
The dogs' newfound confidence helped them find their forever families. The dogs weren't overly bonded, so they were adopted separately — Kelly was adopted in June, and Alix was adopted in August. Lehmann and the rest of the NMDR team couldn't be happier.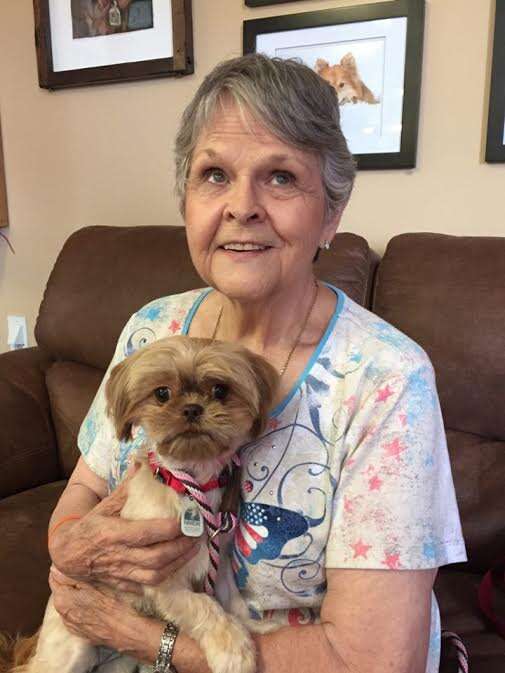 "They're socializing, they're playing with toys, they're living the dream with their own beds, their special families, and they're loved very much," Lehmann said. "They're both thriving. They're both doing really well. The past is behind them."
Sadly, many dogs have the same experiences Alix and Kelly did. It's estimated that there are over 10,000 licensed and unlicensed puppy mills in the U.S., and over 2 million dogs are bred in these mills each year. In these facilities, dogs tend to be crammed into tiny, filthy cages, and receive little or no veterinary treatment if they're sick or injured. Female dogs are often bred over and over again until their bodies break down, and puppies often have physical and mental issues due to bad breeding practices and poor care.
Many groups, including NMDR, are working hard to rescue dogs from puppy mills, and to educate the public about the tough realities of the puppy mill industry. In the past 11 years, NMDR has rescued over 13,000 dogs from puppy mills in the Midwest.