Rescue Greyhound Has The Most Charming, Majestic Smile
"It probably comes out over half an inch, right out of his mouth … like proper teeth" 😁
A greyhound named Joe is charming everyone with his special smile — featuring a set of big, human-like teeth.
"He's got a big, massive overbite, which is why he looks a bit goofy," Kerry Elliman, founder of Birmingham Greyhound Protection in England, which rescues racing dogs, told The Dodo. "It probably comes out over half an inch, right out of his mouth … like proper teeth."
Joe — who was recently rescued from racing in Spain and is currently in foster care — is taking time to adjust to his new life as a companion animal.
"He's a little bit shut down at the moment, but he's just learning how to be a pet," Elliman said. "He loves his walks, he loves sleeping, like most greyhounds. He's just coming to grips with his bed — the first few days, he kept falling off his bed, so his head would just be on the floor."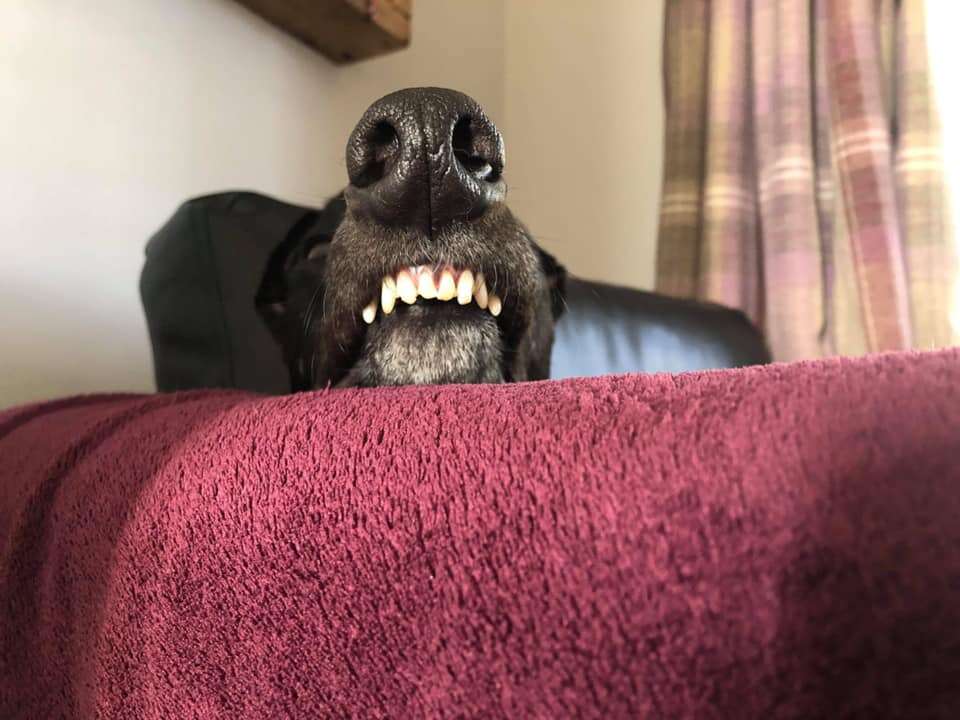 But Joe's foster mom is doing everything she can to help Joe — and to show the world how special he is. This is what led her to snap a few photos of Joe's goofy grin and send them to Elliman.
"It's just really funny, isn't it?" Elliman said.
Elliman posted photos of Joe's smile on the Birmingham Greyhound Protection's private Facebook page next to pictures of the singer Freddie Mercury (who also had a trademark overbite) — and people couldn't get enough of the pair.
"You can get really bogged down with the sad stories, and yes, Joe has had a really bad life, but I just wanted to add some humor to make people laugh," Elliman said. "I had a couple people say, 'It's a shame because Freddie Mercury really struggled with his teeth,' but I'm sure he wouldn't be offended."
Joe's overbite is mostly cosmetic, although he sometimes needs help getting food out from the edges of his bowl, Elliman explained.
Teeth aside, Elliman says Joe is a "lovely" greyhound who gets along with other dogs and children, and that he'd make a great family dog. In fact, his special look might even be his lucky charm.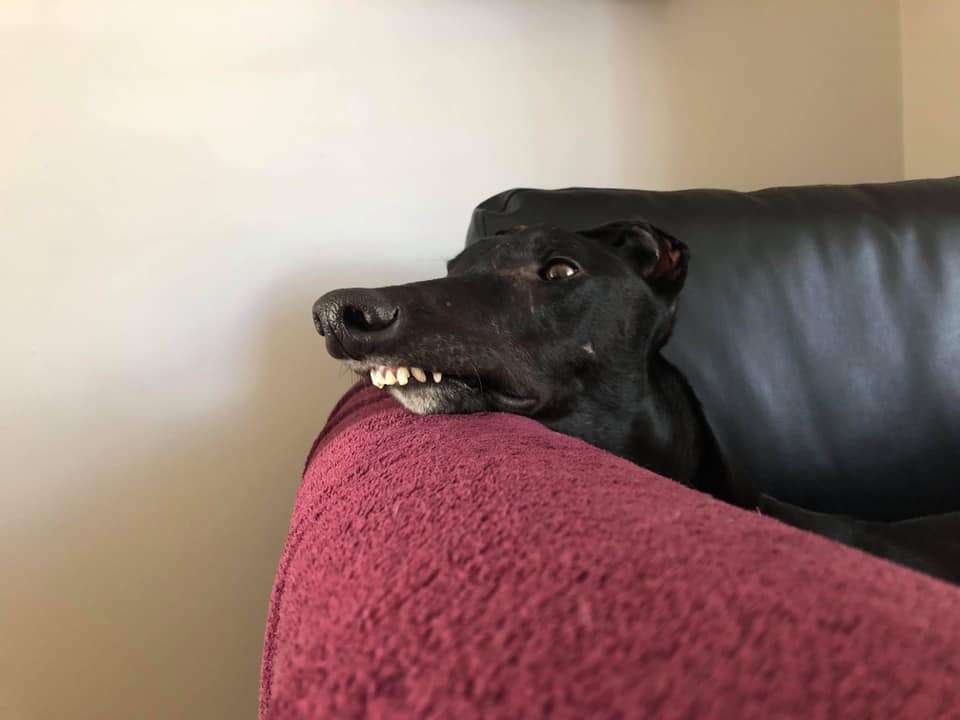 "The black greyhounds are actually the hardest ones to home," Elliman said. "But because of his teeth, lots of people are sharing his post and commenting. As soon as the foster mom sent me pictures of his teeth, I actually said, 'These pictures will get him a home because he's so cute.'"