Family Notices Rescue Dog Always Leaves His Bowl Half Full
"I always tell him, 'It's OK if you eat everything.'"
To see Otávio today, smiling and wagging his tail like the happy pup he is, you might never guess at the sadness and pain he endured in his younger years.
But the dark shadow of his heartbreaking past still lingers.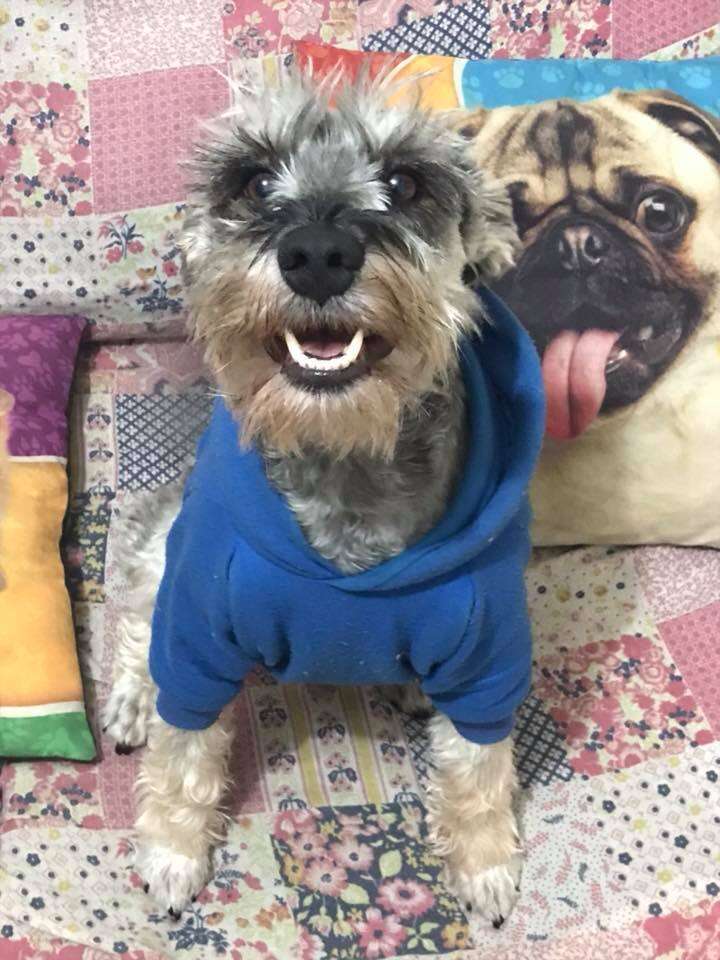 Early last year, Joice Lamas and her husband adopted Otávio from a rescue group that had saved him from an abusive household where numerous dogs were being neglected. Though now safe, and the wounds on his body healed, Otávio was nevertheless fearful of human contact at first.
Lamas knew right away she wanted to help.
"From the first moment we saw him, we've never been apart," Lamas told The Dodo.
In the months since taking Otávio home, Lamas has seen him blossom. The shy pup who would wince when someone reached out to pet him now loves to snuggle. However, the invisible scars of his former trauma are seen in other ways — particularly in how Otávio eats.
No matter how much food Lamas puts in Otávio's bowl, he always leaves half.
Why, exactly, the dog does this isn't clear, but Lamas suspects it's related to the years he spent neglected. Meal times for Otávio may have been so few and far between, that he learned to ration what he was given — or, perhaps, set aside some for the other hungry dogs around him.
"It's sad," Lamas said. "I always tell him, 'It's OK if you eat everything.'"
Hopefully, in time, Otávio will come to better realize that what's past is truly past. His new family is committed to helping him every step along the way.
"I know he will never be without anything in life — not food, not love," Lamas said. "We try to make him as happy as possible."
And on the whole, it's clearly working.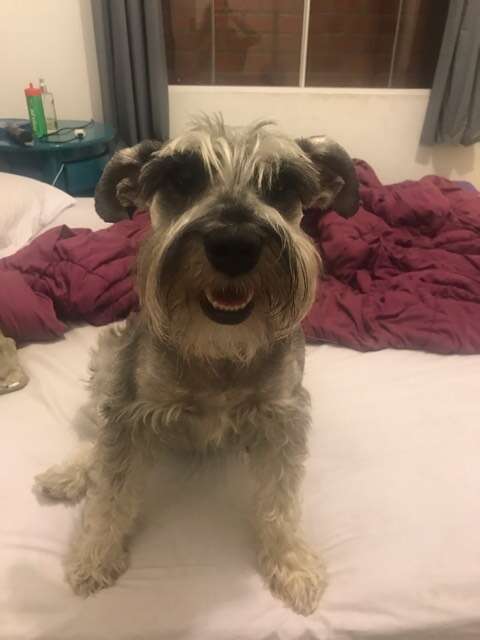 Caring for a dog saved from abuse can be challenging, Lamas admits. But seeing them transform makes it all worthwhile.
"They need patience and a lot of love, because they can take longer to adapt," Lamas said. "But it is remarkable how love changes animals. A rescued animal is much sweeter, more grateful and affectionate than others. They're simply incredible!"