Owen is only a puppy, but he's been through more in his young life than most — but for his new family, that makes him even more of a perfect fit.
And they found the sweetest way to let the world know it, by arranging a special photo shoot announcing his arrival into their lives.
A few months back, Owen was discovered abandoned, along with his siblings, inside a broken-down refrigerator in Texas. After being rescued by the South Plains SPCA, all the young dogs were placed into foster homes until they were old enough to be adopted.
It was then that Clarissa Quintana and her boyfriend, Ivan, first met Owen. She said they knew immediately that it was meant to be, and they decided to give him a home with them — and to commemorate the occasion with a photo shoot unique to him.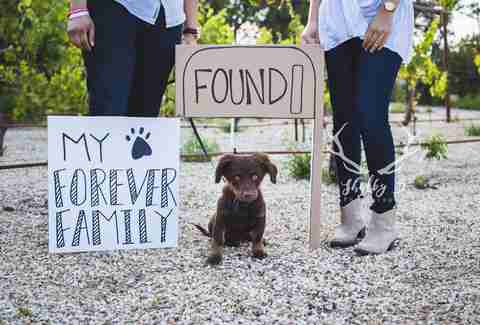 "Not all dogs have his background," Clarissa told The Dodo. "I didn't want to buy balloons, or anything like that. I wanted to represent his story."
Fortunately, Owen's story has the happiest ending.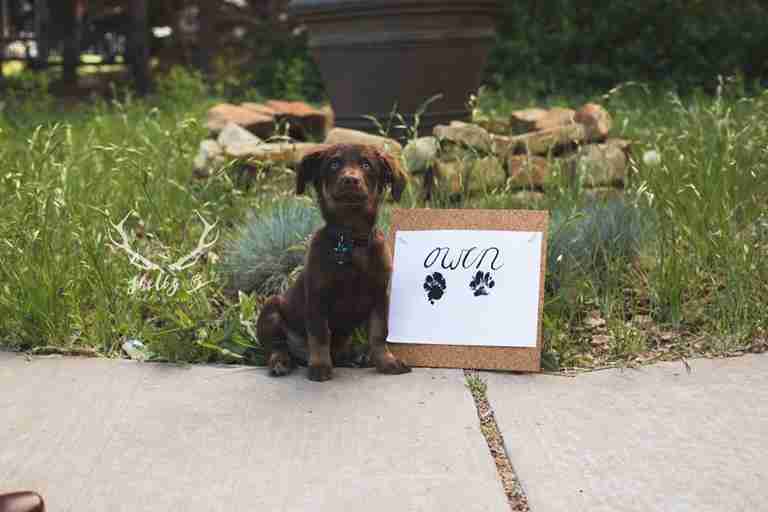 This isn't the first time we've seen people use photos to let their friends and families know they have a new dog, but for Clarissa, the shoot was also about encouraging others to consider getting their next pet from an animal shelter.
"I thought, 'If I can get people excited about adopting, that would be really neat,'" she said. "It's better to adopt than to go shop. It's just really nice knowing that you're saving a life."
While rescuing Owen certainly changed his life for the better, it's done the same for Clarissa and Ivan.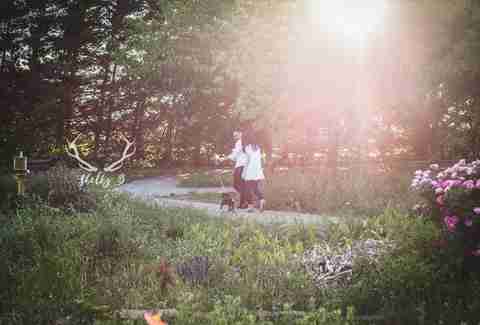 "Owen has been such a good dog. It's ridiculous how great he is — and I'm not just saying that because I'm biased," Clarissa said. "We're just so happy."
Even their photographer, Shelby B, couldn't help but notice what a good dog Owen is — and what he means to his new mom and dad.
"He has a really great personality, and he was very obedient during the shoot," Shelby told The Dodo. "I feel like Owen just makes their family complete."
Editor's note: We are happy to report that, as of last Thursday, all of the puppies found abandoned along with Owen have been adopted out by the South Plain SPCA.
Click here to find adoptable pets in your area.