The creature appeared to be a dog — who was so matted and neglected, no one could determine the animal's gender.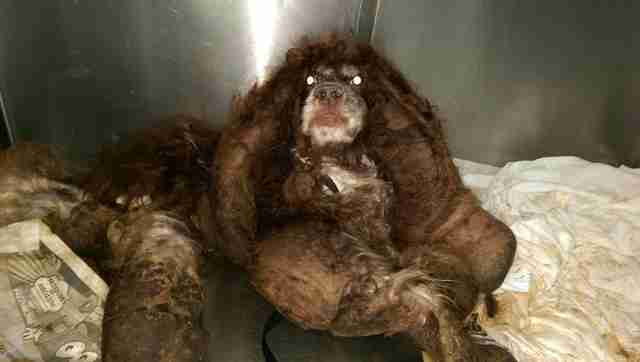 "He had to be sedated for the mats to be safely removed," Cynthia Martinez, chief operations officer for San Antonio Animal Care Services, told The Dodo. "The clinic staff completed the mat removal and reported that they removed 6 pounds of mats."
Under all that tangled and dirty fur was a male cocker spaniel. The shelter posted the approximately 8-year-old dog's story on social media in September. When a local rescue group heard about the situation, they raced to save him.
"We had to have this dog," Rebecca Payne, of Cocker Spaniel Rescue of Austin and San Antonio, told The Dodo. "He is the worst dog I've ever seen like that. We wanted to give him a happy life."
Payne drove right over to the shelter to pick him up. "I was shocked. He was so tiny," she said. "He was so underweight you could see almost every bone in his body. I think the mats were so bad he couldn't open his mouth to eat."
The rescue named him Hamish and brought him straight to its veterinarian's office. Payne said the vet believes Hamish most likely lived covered in mats for years, which took a toll on his health. His nails were overgrown and he was malnourished, and his teeth were in horrible condition from not eating.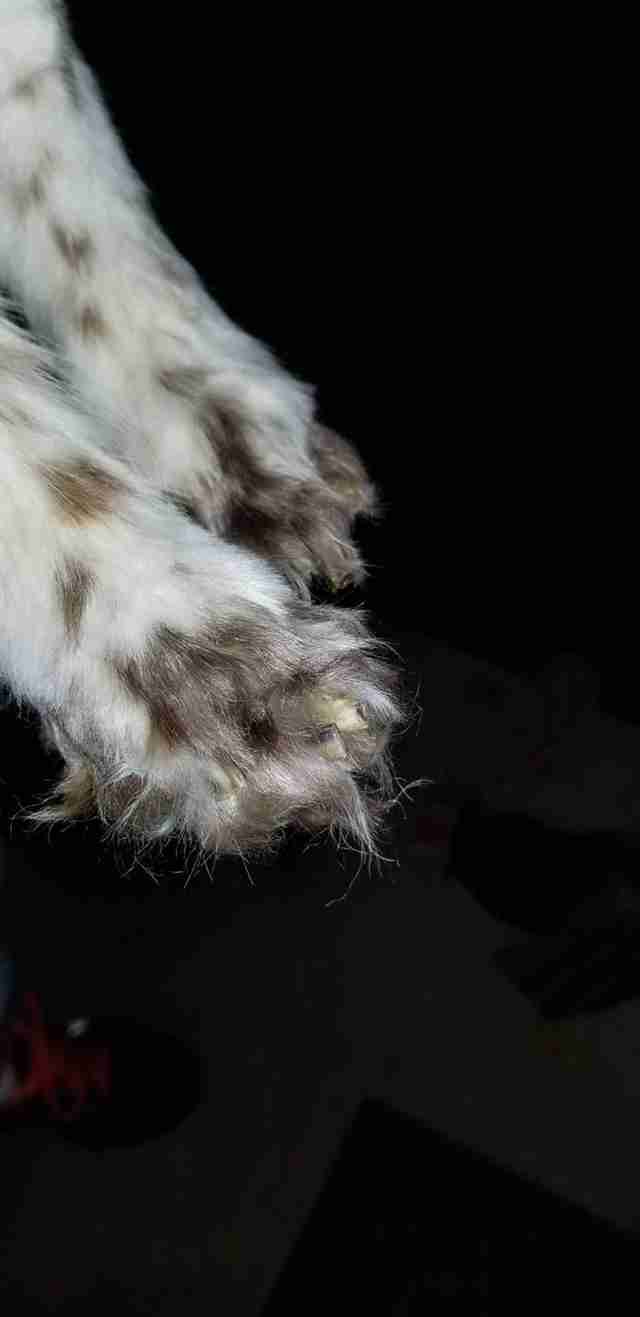 He spent the next two weeks receiving treatment and having dental surgery in the animal hospital. "Every dog has about 42 teeth," Payne said. "Hamish had to have so many removed he has only 11 out of 42 left."
Now Hamish is out of the vet's office and Payne is fostering him. His days of being limited by mats are behind him. He's eating and gaining weight.
Hamish is still so thin he has to wear sweaters to keep warm, but he's improving each day. He even fell in love with another pup Payne is fostering.
He is enjoying seeing what the world looks like without matted fur obscuring his eyesight.
Hamish is also having a blast discovering new things in his foster mom's house, like an air mattress.
Volunteers at the rescue are thrilled to see Hamish be so responsive to love after all he's been through. They weren't sure what to expect when they first rescued him.
"He gets a bad rap for his looks," Payne said. "He looks like a grumpy old man, but he's the most loving, amazing guy."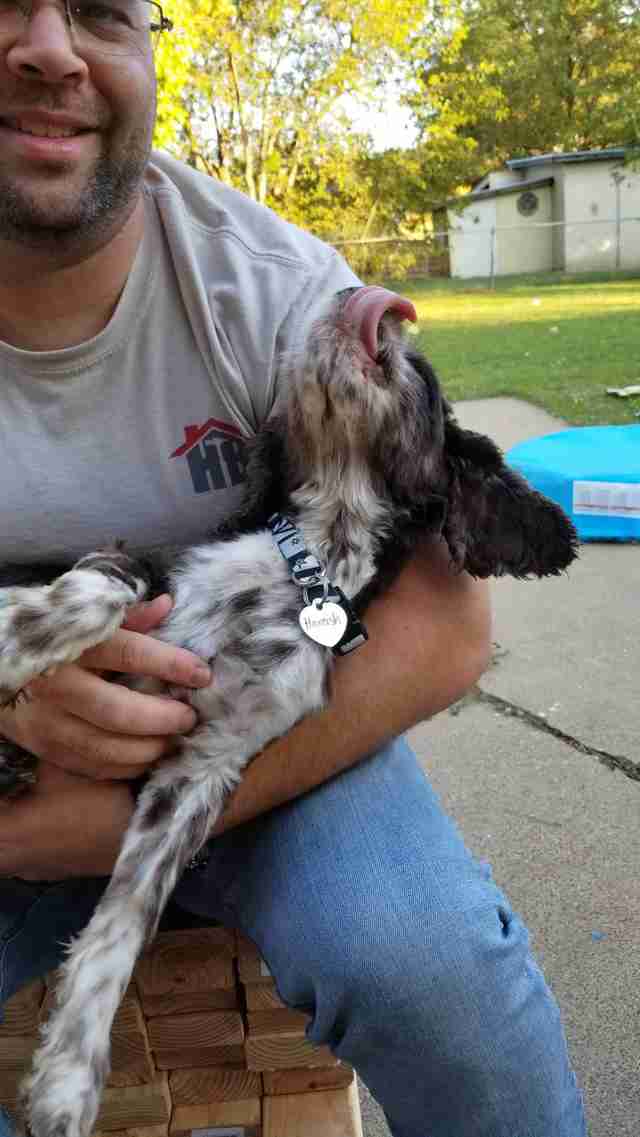 The rescue team said they are so happy he escaped from the horrible situation he was living in. He has blossomed into an amazing dog. "He loves other dogs, his tail gets going," Payne said. "For as much as he's been through, he's one of the friendliest dogs we've ever had. He's just so happy."
Hamish will soon be up for adoption in Texas.