Bride Invites Rescue Puppies To Be 'Bouquets' At Her Wedding
Adoption applications have been pouring in ❤
It was Samantha Clark's big day — but she found a way to share her spotlight with a group of adorable dogs who needed it most.
Rather than keep with tradition and give her bridesmaids bouquets to carry down the aisle, Clark invited adoptable puppies from a local rescue group to fill in for flowers instead.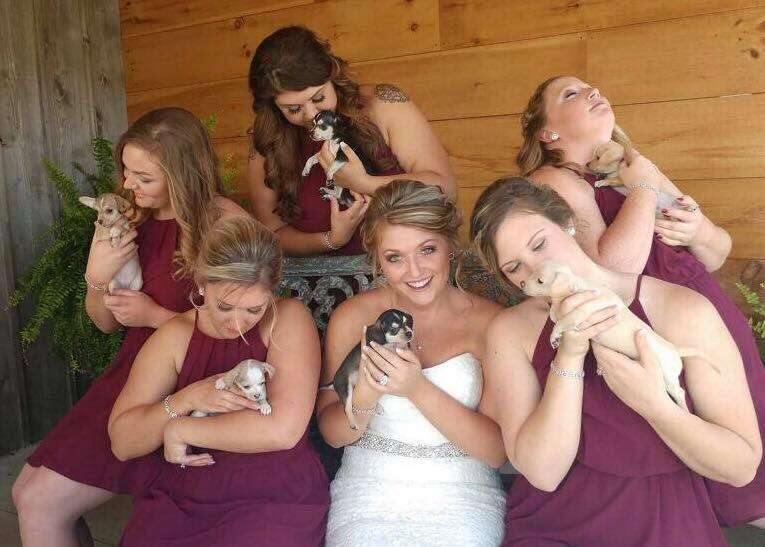 "I have three dogs of my own," Clark told The Dodo. "I originally wanted to incorporate them, but they already have a home and plenty of love. I wanted to incorporate animals that needed both: love and a home."
With that in mind, Clark reached out to AHeinz57 Pet Rescue and Transport, an Iowa-based organization that works to find families for homeless pets. The group had just taken in more than 100 animals impacted by Hurricane Harvey in Texas, so they were more than happy to have a venue to encourage people to adopt. And they had the perfect fluffy candidates in mind to play the part of the bridesmaids' bouquets.
No one seemed to mind the departure from floral-centric conventions.
"The bridesmaids were in heaven with them!" Clark said. "And the guests were in awe!"
Even the groom couldn't resist getting in on the action.
(For better or worse, puppies are just too heavy and squirmy to pass as boutonnières.)
The puppy part of the wedding was more than about just being cute, of course. AHeinz57 Pet Rescue and Transport was on hand to introduce guests to all the pets who couldn't make it to the ceremony.
"We had a booth set up at the wedding and reception that had a log of adoptable dogs," Clark said. "I've been told many adoption applications have been submitted."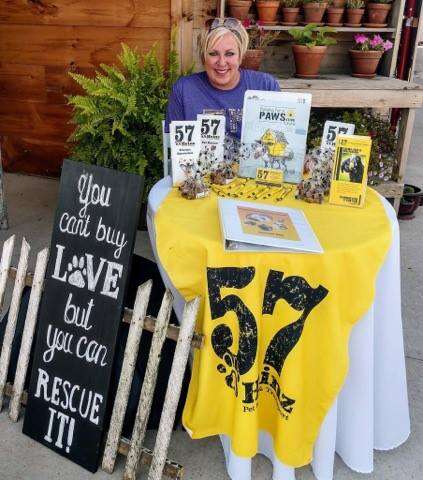 Turns out, having puppies paraded down the aisle had a real effect on opening people's hearts.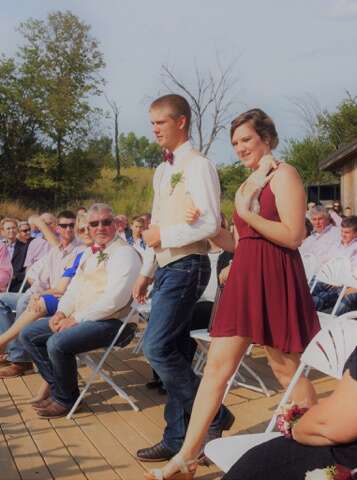 "Everyone loved having the puppies there! The bride wanted to draw attention to rescue dogs and how important it is to find them good homes. What better way to do that than with adorable puppies?!" Jamie Scott, spokesperson for the rescue group, told The Dodo. "The response has been amazing! We have had many people contacting us about it and also asking if they can have puppies at their wedding or party. We have also gotten many adoption applications for the puppies."
While chances are flowers will remain the standard for wedding adornments, with any luck, the idea of adopting a pet (rather than shopping for one) will hopefully continue to catch on. After all, the best "bouquets" in life have wagging tails — and are more than happy to sniff you right back.