Someone Stole This Kitten's Ears — So A Nice Person Made Her New Ones
"Our staff and volunteers fell in love with her."
No one knows for certain what life was like for this little kitten named Karma before she was rescued last month as a stray.
But by the time she arrived to the Humane Society Silicon Valley in California, it was clear she'd been through more than any animal ever should.
"Karma arrived at the shelter with her ears and tail cut off," Michelle Tennant Nicholson, spokesperson for the shelter, told The Dodo. "The wounds were mostly healed, but understandably, she was very frightened of almost everything, especially humans."
The person responsible for those injuries is a mystery — but now Karma was safe, and soon everything began to change for her.
In order to help Karma cope with her traumatic past, and to ready her for a brighter future, she was placed with a foster family. There, she learned it was OK to trust again.
"With time and lots of love and care, her personality began to blossom," Nicholson said. "She quickly showed a love for toys, and her foster mom used toys and play to start to create a bond with her."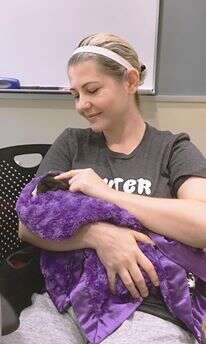 Karma's heart had begun to heal from the pain she had suffered — but making up for her physical wounds would take more than time and tender care.
So, her rescuers got creative.
"Our staff and volunteers fell in love with her — so much so, that one of our foster volunteers knitted Karma a hat with ears," Nicholson said.
An act of cruelty had robbed Karma of her natural ears, but an act of love had given her adorable replacements.
And in a sense, that made her more whole than ever — though Karma's story doesn't end there.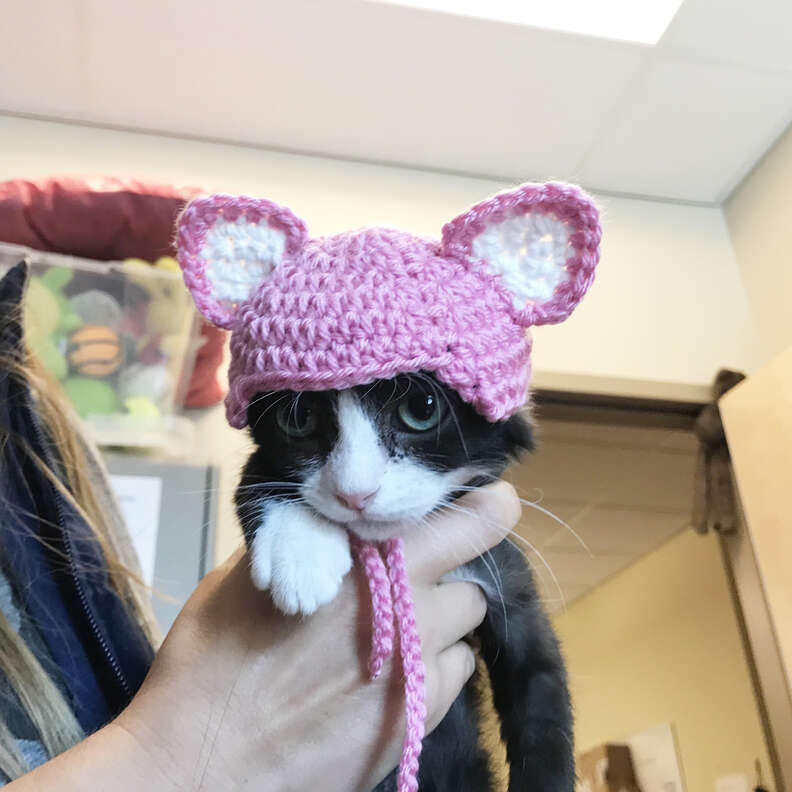 The former stray kitten soon found what she needed most — a family to call her own.
"After a few weeks in foster, she was ready to find her forever home," Nicholson said. "Within just a day of arriving on our adoption floor, she found her new home!"
Karma had been through so much, but her new mom knows she's perfect.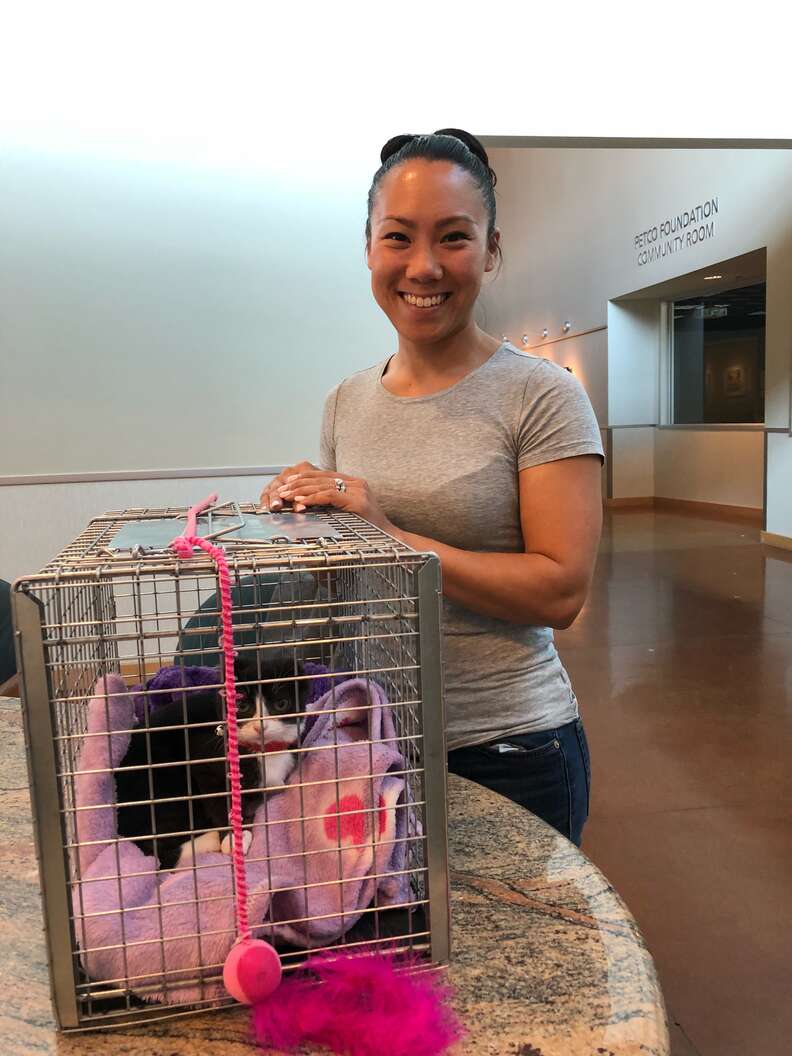 Karma's journey from stray cat to beloved pet was made possible in large part by her volunteer foster family. To learn more about what it takes to become a foster parent to a shelter pet,
here's everything you need to know
.