Rescue Dog Wows Shelter Staff With Her Very Special 'Sit'
"We were amazed when we discovered what she could do!"
Meet Mayah — a sweet shelter dog from Georgia whose special hidden talent is sweeping everyone off their feet.
She's reinvented "the sit."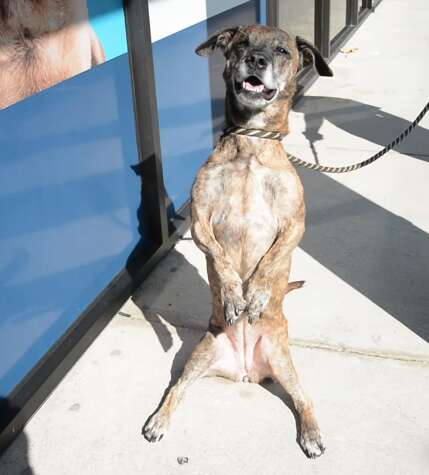 Mayah was rescued during a police raid on a drug house, after which she was placed in the care of the LifeLine Animal Project shelter. While she quickly won the hearts of staffers with her lovable personality, they were doubly smitten when they noticed the adorable way Mayah takes a load off.
She does it upright, like a furry little person.
"We were amazed when we discovered what she could do!" Kaitlyn Garrett, who works at the shelter, told The Dodo. "We have all fallen in love with her silly way of sitting."
Here's video of Mayah in action:
"This silly gal wowed us with her special trick," the shelter wrote online.
How could you not be wowed? Just look at her.
With any luck, Mayah's novel take on sitting will have a life-changing impact — inspiring someone special to stand up for her future by giving her a forever home.
She deserves nothing less.