Rescue Dog Who Never Went Outside Can't Stop Smiling On His First Hike
"He loved it, kept pulling us along when we got tired and was so, so, so happy at the top. You can see it" 😍💕🌲
Alison Forsyth had been looking for a rescued Samoyed to adopt for several years. She was convinced the breed would be great for her lifestyle, as they're hypoallergenic (her boyfriend is allergic to dogs) and are incredibly active, which would perfectly suit her hobbies of hiking, running and swimming. For the longest time, she was unable to find a Samoyed up for adoption in her area near Seattle, Washington, and had almost given up hope — until she found Mochi.
Mochi was raised to be a service dog for his elderly owner, but she quickly realized that the 8-month-old dog was too energetic for her, and she couldn't keep up with him. In July, she decided to try and find him a new home and made a post online, and as soon as Forsyth saw it, she knew Mochi was the dog she had been waiting for.
"She was very invested in him and obviously cared for him a lot," Forsyth told The Dodo. "She spent lots of time with him as she had multiple disabilities that restricted her movement and lifestyle. We were very thorough in our adoption process, asked lots of questions and saw all of her paperwork. I saw the post on Wednesday, we met him Friday, and he came home with us Sunday afternoon."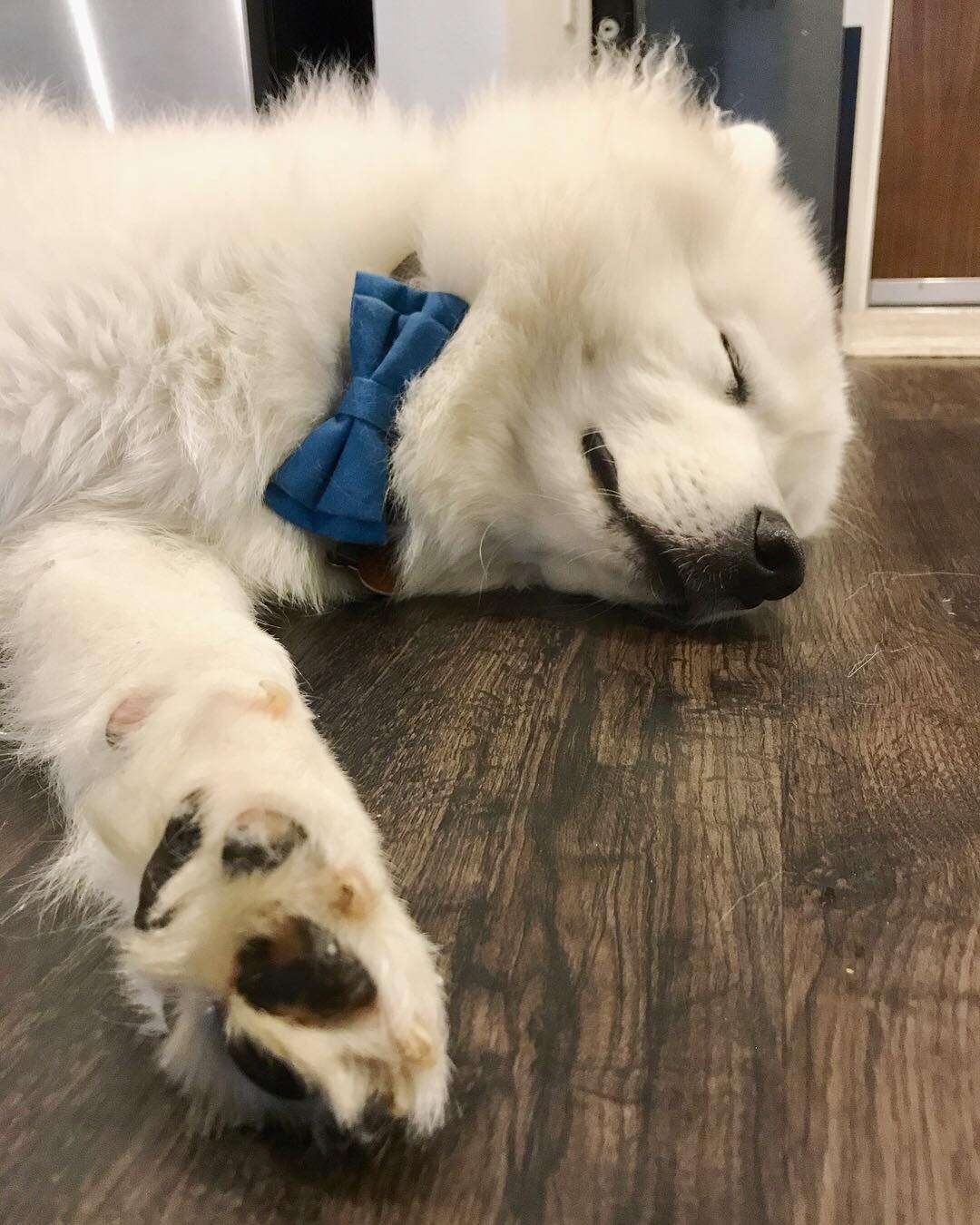 From the moment she met him, Forsyth fell in love with Mochi. Since he was raised to be a service dog, Mochi is incredibly gentle, attentive and sensitive to the needs of everyone around him. He absolutely adores kids and other dogs, but since he grew up in a very quiet home and didn't go outside often, he's still getting used to adults and the outside world.
"He was raised in a quiet apartment with one woman in a small town; now he lives with my boyfriend and I in a big city," Forsyth said. "He still freaks out sometimes when a garbage truck or city bus passes by. We're working on it! He's only five weeks into his new home and he's been a great sport so far."
Mochi's new parents could tell that he was a very active dog, but he just hadn't gotten the chance to go outside much and fulfill that side of himself. They decided to take him on his very first hike to Rattlesnake Ledge, about 45 minutes outside of Seattle — and from the second they arrived, Mochi was completely in his element.
As he hiked up the mountain with his new parents, Mochi loved saying hi to every dog and person they passed, and explored every inch of the trail as they hiked along it. He'd never gotten the chance to really see the world before, and he was clearly loving every minute of it.
"He loved it, kept pulling us along when we got tired and was so, so, so happy at the top," Forsyth said. "You can see it in his facial expression. It was very new to him and you could see him taking in the whole new experience."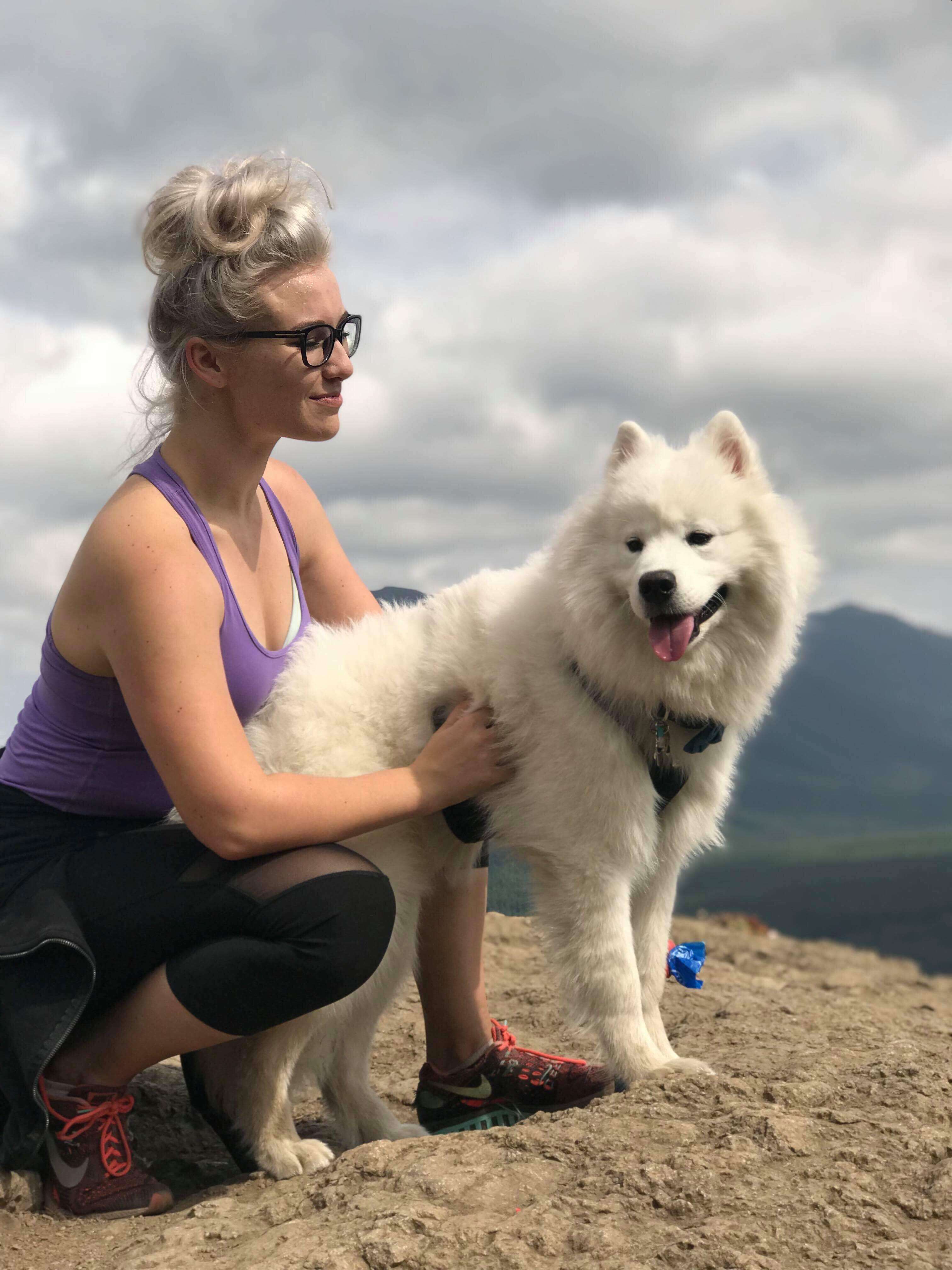 While there are still parts of his new life that he's getting used to, for the most part, Mochi is thriving in his new home. He loves going on adventures with his parents, and has become the unofficial mascot at their boxing gym, where his dad works as a personal trainer. His mom even plans to take him to work with her at a nonprofit serving survivors of sex trafficking, and thinks he will make the perfect therapy dog.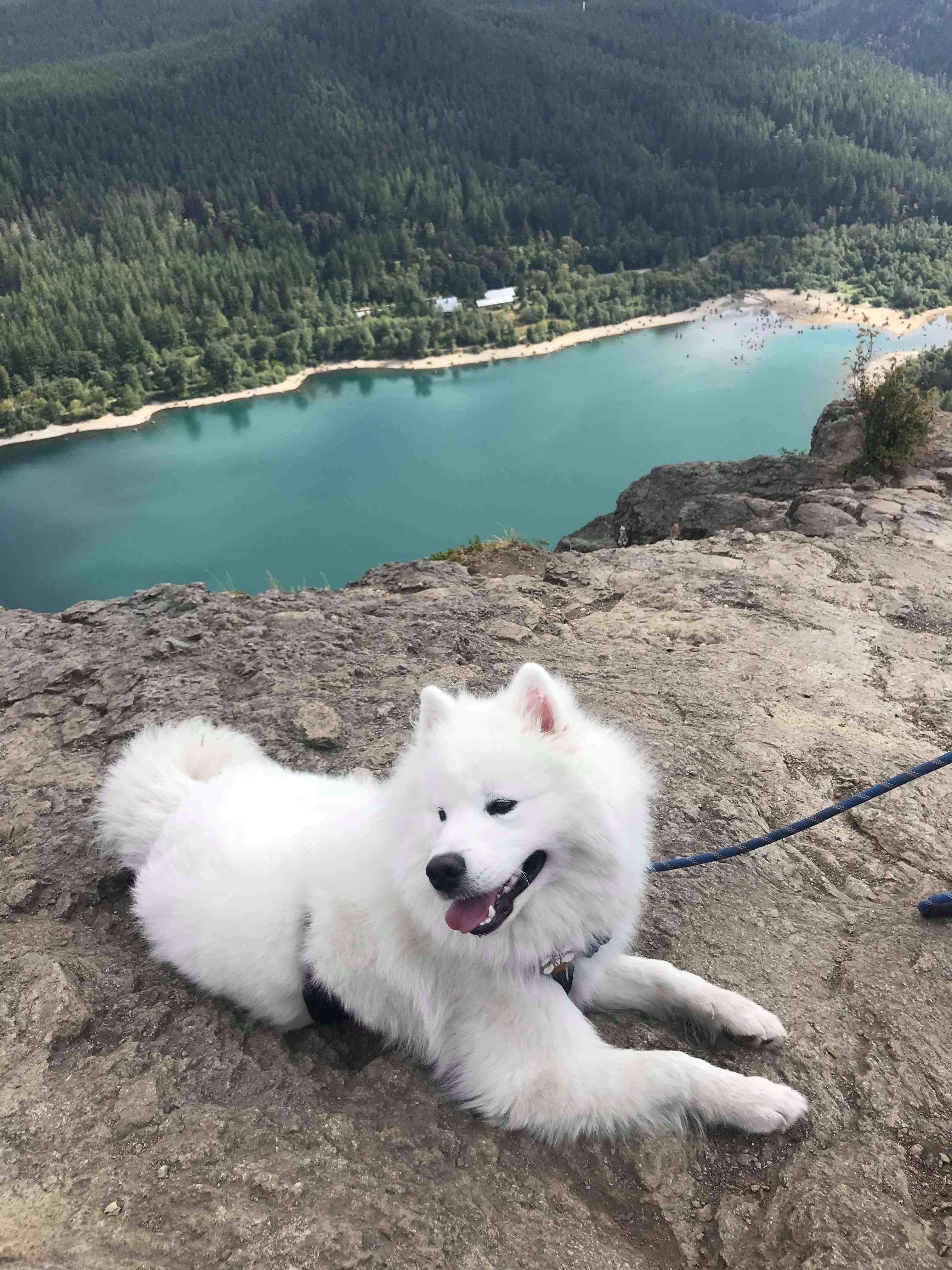 Before, Mochi was barely able to go on walks, and now, he gets to swim, hike, run and be the energetic, incredible dog he was always meant to be.