Rat Family Couldn't Be Happier With Their New Dog
They think she makes the best pillow.
When Erica Wegner tells people she has rats, she tends to get a certain kind of reaction.
"I live in New York City, so usually when people hear I have rats, they're like, 'Is it a rat problem?'" Wegner, an emergency veterinary technician at BluePearl Veterinary Partners, told The Dodo.
But Wegner is quick to set the record straight. "These aren't New York City subway rats — they're phenomenal creatures," she said. "They're so great."
Wegner is the proud mom to three rats — Monkey, Opi and Wrinks. A friend of Wegner's got Monkey and Opi from a pet store — if they'd stayed there, they would have ended up as reptile food, according to Wegner. Wrinks, a hairless rat and Wegner's latest family member, came from Meloddirats Rescue, a rat rescue group in New Jersey.
Then last year, Wegner added to her family when she met an 8-month-old Maltese named Emma.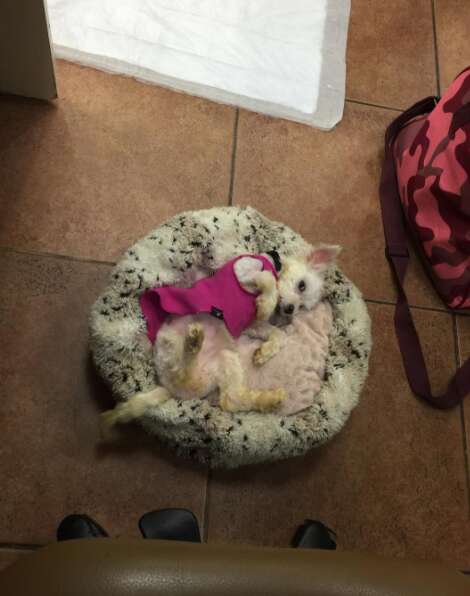 "Animal control had found her as a stray and brought her in, and she was my patient for about two days, and then I adopted her immediately after," Wegner said. "It's true what they say when they choose you."
When Wegner first brought Emma home, she was initially cautious about introducing her to Monkey, Opi and Wrinks — but she quickly relaxed.
"They just got along," Wegner said. "There was never a moment in their life together when I was worried or didn't trust them together."
Emma and the rats share food and play together, but one of their favorite things to do is to snuggle up together and take naps.
"I have proof of them taking naps together, usually in the wintertime," Wegner said.
Wegner also gets a kick out of how hairless Wrinks grooms Emma.
"She'll come over and start grooming Emma," Wegner said. "I always think, 'She probably doesn't understand why she has so much hair.'"
Amazingly, even Wegner's sister's dogs get along with the rats.
"My sister has a Great Dane and a pit bull back in New Jersey, and none of them have ever hurt the rats either," Wegner said. "When I was living at home in New Jersey, they all played. They can coexist very easily, in my opinion, with the proper introduction and monitoring."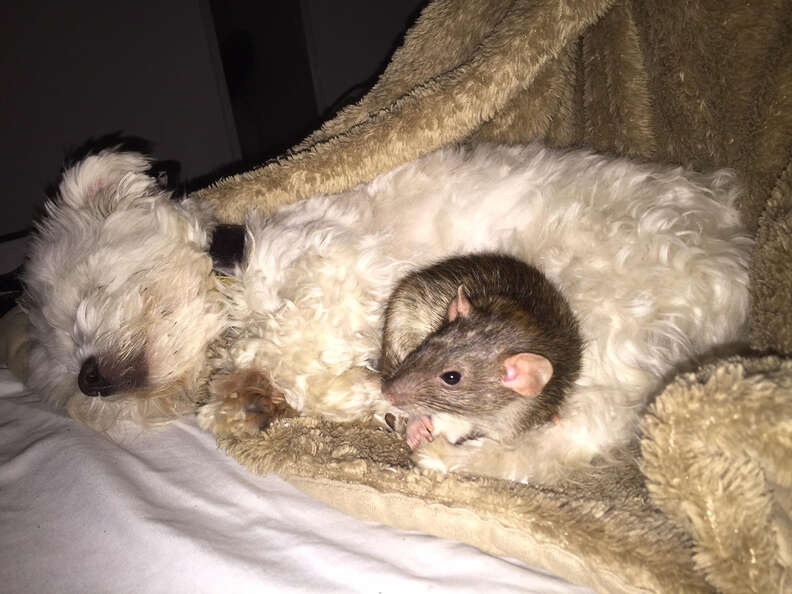 "They are such an underrated pet," Wegner added. "They are so sensitive and they really do bond. They have so much heart."
To see more photos of Emma and her rat sisters, follow her
Instagram page
.