Rescue Cat Can't Believe His Mom Made Him His Very Own Playhouse
He was SO excited 🙀😻
Gandalf was given up by his family when he was around 4 years old because his parents were getting a divorce and no longer felt they could care for him. He was taken in by a foster family, and before long, a woman in the neighborhood who had always wanted a cat decided he was the cat for her and adopted him.
"I felt deep for him because just that fall my own parents had just separated," Melissa Losier, Gandalf's new mom, told The Dodo. "I needed him just as much as he needed me."
From the moment he moved into his new home, Gandalf absolutely adored his mom. He's super cuddly with her (and most everyone he meets) and follows her around all day long, but for some reason, she's never really had any luck getting him to play with toys.
"He is a very chill guy and very well-mannered," Losier said. "He is not a fan of many toys. I've bought so many, and not much interest from him."
Besides following his mom around, Gandalf's other favorite thing in the world is taking naps — so one day, his mom decided to make him a "toy" that went with the theme of naps.
"I thought of the idea to make a cute little napping area for him," Losier said. "He likes the cat post and a bed I had purchased and I thought, 'Why not make a little hideout?!'"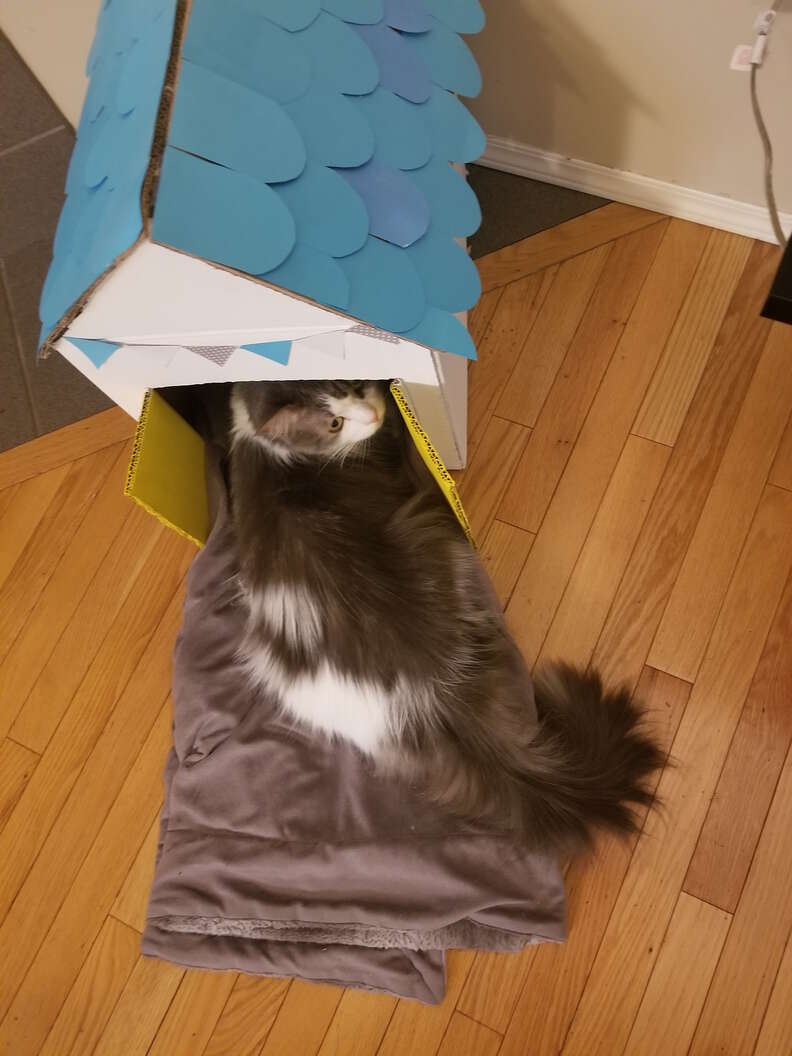 Losier searched on YouTube for some fairly easy DIY cat houses, gathered together some paint, cardboard and other supplies she would need, and got to work. Four hours later, she'd created the cutest little cat house in the world — but she wasn't sure how Gandalf would feel about it.
After setting up the house and outfitting it with some comfy blankets, Losier presented her creation to Gandalf …
… and to her surprise, he was shocked and absolutely thrilled by his brand-new house.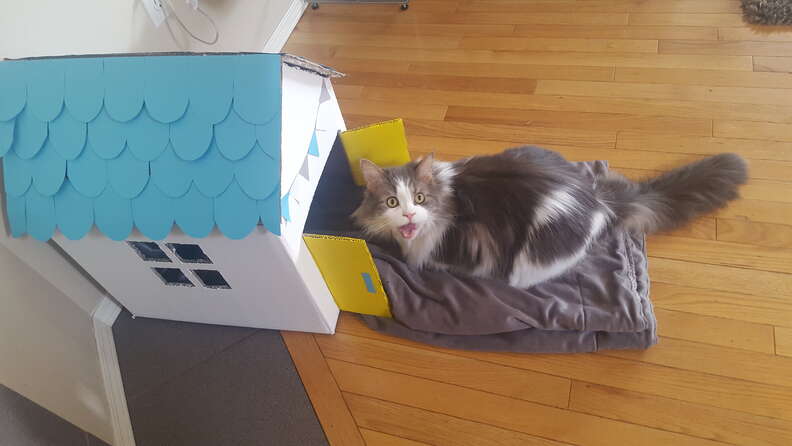 "I put a couple treats inside for him to warm up inside his own little mini home," Losier said. "Sure enough, he loved it and my hard work paid off."
Now, Gandalf loves spending hours curled up inside his festive little house. It may not be a traditional "toy," but it's his favorite place to play and nap …
… and he seems so grateful that his mom took the time to make such a wonderful hideaway for him.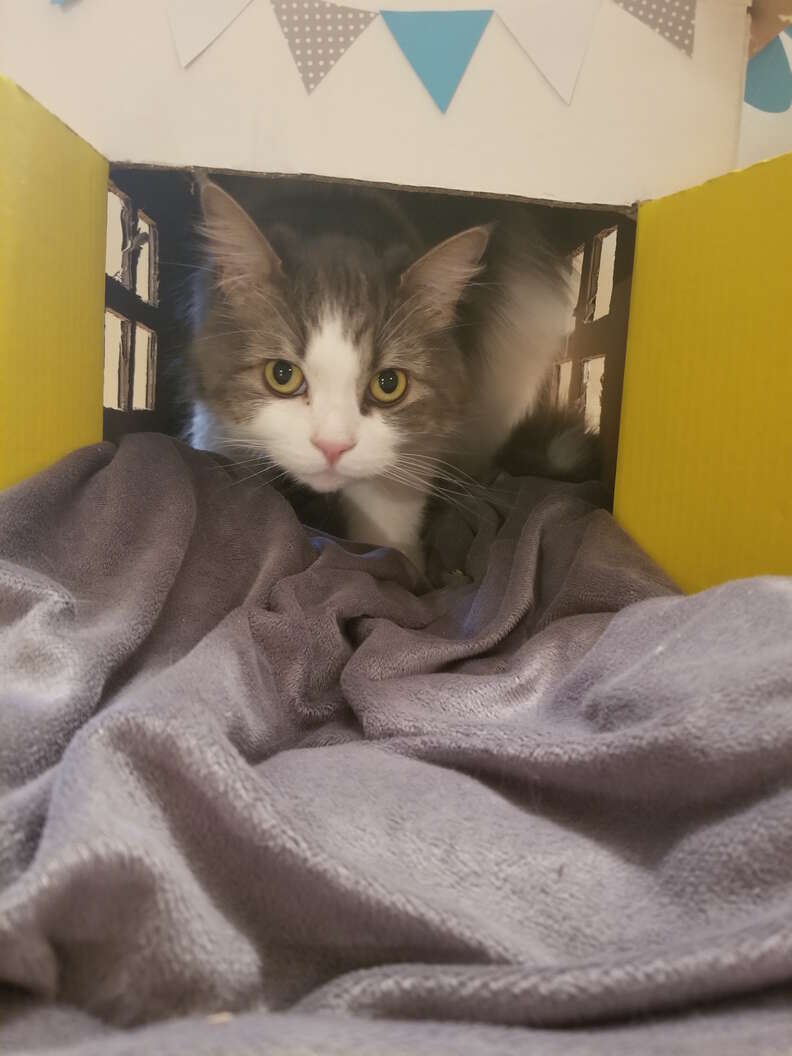 "A simple box may have done just the same, but why not make it cute, right?" Losier said.