What To Do If You Think You Might Need To Rehome Your Pet
It's never an easy choice, but there are options.
No animal lover ever imagines having to give up their beloved pet. But sometimes unexpected circumstances arise, whether it be financial difficulties or declining health (yours or your pet's), that can leave pet parents facing an incredibly difficult decision when it comes to the dog or cat they love.
It's easy to assume that if someone is trying to find a new home for a pet, the decision was an easy one — but that's rarely the case, notes Colleen Doherty, senior director of the ASPCA's community engagement program. Many times, pet owners who are forced to rehome a pet can feel like there are no alternatives.
"One major misconception about giving up a pet is that the pet parents no longer care about their pet, which is often not true," Doherty told The Dodo. "In many cases, pet owners who rehomed their pet because of cost or housing issues would have kept their pet if they had access to resources."
When faced with these issues, it's important for pet parents to examine all the options and resources available. Here's what you need to know before moving forward with finding your dog or cat the best new home.
Why do people rehome pets?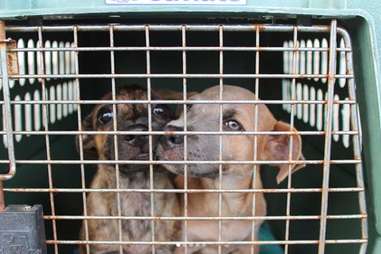 Pet rehoming is, unfortunately, fairly common. According to research conducted by the ASPCA, and published in the Open Journal of Animal Sciences, more than one million households in the U.S. rehome their pets each year.
Most families are catapulted by times of crisis into giving up their furry friends, the research revealed. Nearly half of those surveyed by the ASPCA reported that they rehomed their pet because of an issue relating to the pet itself — such as a behavioral problem or a pet's medical complication they were unable to afford to treat. Over a quarter of respondents reported giving up their pet due to personal health troubles or allergies, and the remaining 18 percent faced housing issues of their own.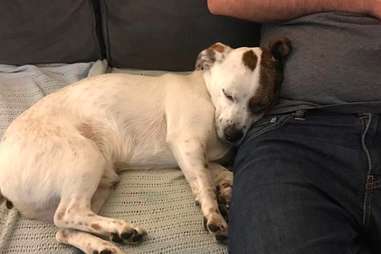 The study highlights just how important it is to truly examine whether you can care for the animal in question before signing the adoption paperwork. Meeting and spending time with the dog or cat, and learning about his history before making a permanent commitment, can give insight into behavioral challenges you may face down the road. Getting all family members tested by an allergist, and checking with your landlord about any pet restrictions on your lease before adopting, can also help prevent future heartbreak.
While health troubles can be difficult to predict, enrolling a pet early in an affordable health insurance plan can help ease the financial burden in case of emergency, and budgeting for your pet's basic needs, such as food, heartworm prevention, dog walking services, grooming and yearly vet visits, can give better insight into whether getting a pet will fit into your lifestyle.
Considering that 6.5 million dogs and cats enter U.S. animal shelters each year and only 3.2 million animals are adopted, once a companion animal finds a home, the hope is that it will be forever.
What steps should you take before giving up a pet?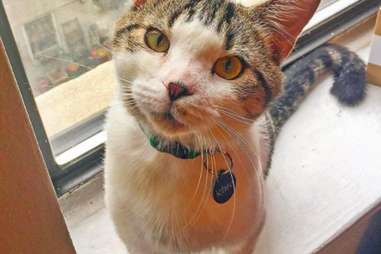 While life can be unpredictable, there are resources available to help struggling pet parents keep their animals under their care.
If you are considering giving up a pet, Doherty suggests first visiting local shelters and rescues to learn whether there are any safety net programs in place. These may include temporary foster care, one-on-one counseling, pet food banks, assistance with veterinary expenses, low-cost behavioral training classes and pet-friendly housing.
Reaching out for help can make all the difference when things look bleak because the last thing you want to do is lose a best friend over an unanticipated vet bill.
How do I responsibly rehome a pet?
If the pet can no longer stay with you, there are safe and responsible ways to place a companion animal in a good home.
It's important to think about your pet's needs, and what kind of household would suit him best, when looking for his forever home. Searching for potential adopters may seem like an overwhelming and emotional process, but the last thing you want to do is leave an animal tied up outside, abandoned at the vet or set "free." It's best to rely on help rather than take matters into your own hands in times of desperation. There are many options available, even when it doesn't feel like it.
"People can be very successful in rehoming their pet to friends, family and neighbors, but when they are unable to do so, shelters and rescue groups are the next best option," Doherty explained. "We encourage everyone to consider all their options, and what is best for their animal, should they have to rehome their pet."
To find potential adopters, the Humane Society of the United States (HSUS), recommends advertising and sharing your pet's story and photos on social media, as well as posting flyers in veterinary offices, schools and other high-traffic public places. Reaching out to block associations and local community organizations may also help you connect with local animal lovers looking to add to their family.
Doherty recommends meeting all potential adopters in person, to find out if they would be a good match for your pet. Ask questions about the adopter's personality and lifestyle, where they live and what their household is like (if your dog is very active, for example, someone with a yard might suit them best). Why do they want to adopt a pet? Are any other animals in their home? Share details about your pet's personality, their favorite things to do and any medical or behavioral issues — you want to make sure this is a lasting solution, so transparency is key.
When someone passes inspection, organize a meeting between your pet and the potential adopter, where they can spend a little one-on-one time together in a relaxed setting. To start your pet on the right foot with his new owner, make sure he is up-to-date on his vaccinations and is spayed or neutered before going to his new home.
If all else fails, research no-kill shelters and rescue organizations in your area in order to learn the protocols for surrendering pets. Transitioning from a home to a kennel can be difficult on a companion animal, but at least you know he will be well taken care of.
Finding a new home for a pet never is easy, but if done with care, your pet can bring joy to a new family, and get all the love and care he deserves.